If you are a graphic designer, you must know the struggle of multi-tasking at once. Graphic designers have a lot to manage at once; hence they cannot compromise on the quality of their graphic designer desk setup. And not to mention the common debate of curved or flat monitors for graphic design. This debate of whether a curved monitor is good for photo editing has been going on ever since the need for an ultra-wide display is essential for amazing graphic design results.
But why is a curved screen, gaming and productivity monitor considered ideal for graphic designers and their needs? Suppose you are also on the debacle of the curved or flat monitor for video editing and image design. In that case, this article will cover the reasons behind curved vs. flat monitors for photo editing. Let's read through to pick curved or flat monitors for graphic design!
Curved or Flat Monitor for Photo Editing
Pc users are more than ever drawn to curved screens rather than flat-screen. And there are also many benefits of a curved monitor over a flat monitor. For instance, a curved monitor WQHD 2560x1440 will provide you with a more immersive experience than a flat monitor. Despite being heavy on budget, the curved screen is considered an ideal choice for a graphic designer workspace. Here are a few reasons we think a curved screen would take a lead-in.
Immersion
Since graphic designers work to cash in visuals, a tiny detail matters a lot. And there is no better immersion level provided than by a curved screen. This is because of the realistic viewing experience created by the wide viewing angle. The screen's curvature covers the peripheral vision making the user enjoy a more immersive 3D image.
Covers More Viewing Angles
Curved or flat monitor for graphic design, the viewing angles are one of the key advantages of a bent screen. Compared to a flat monitor of the same size and diagonal, sitting directly in front of the screen in the center covers a bigger sector of the player's perspective, creating the impression that your view is even larger.
The image entirely covers the field of view. Thus things on the periphery do not detract from the viewing experience. It also allows you to see features on the edge's sides. You can enjoy all types of nuances better this way.
Comfortable For Eyes
Eye strain is a common complaint with graphic designers, and thankfully this issue is somehow addressed by the curved screen for graphic designers. Since the screen has a slight curvature instead of the traditional size, eye movement is minimized. You find your viewing angle to be as close to natural as possible. This also allows the light to come from a different angle, so there is no sudden burst of light for the user.
Best Flat Monitors for Photo Editing
Considering the downsides of a curved monitor, such as its expensive and large size, many people would still opt for a flat-screen. And not to mention the familiarity you find when you use a flat-screen instead of a curved monitor.
Although many people prefer a curved screen for graphic design due to the added benefits, the top-of-the-line flat screens can also be a great pick for effective and productive design work. Below are some top flat-screen monitors that graphic designers in the modern world can use.
1. PX277 Prime by Pixio
This flat gaming monitor 27 inches by Pixio is a top-notch product for multi-purpose usage. The Pixio PX277 gaming screen has a versatile design and a very affordable price. One of the most noteworthy features of this product is the 165Hz refresh rate and a slim design that will add grace to your work or gaming setup.
This space-saving solution also comes with a 2560x1440p display ideal to cover most of the resolutions for gaming, images and videos. Another amazing feature of this product is the 1ms fast response time.
2. PX275C Prime by Pixio
Whether it's a curved screen series of flat-screen monitors, Pixio has been manufacturing top-of-the-line monitors for gamers ever since. But this one suffices for your work needs as well. The 27 inches bezel glass display and HDR compatibility are two of the best features to name, but you will love the classy look of this product. The genius IPS display reveals all the colors and details in your design, so you don't mess up even with a single color composition.
Another commendable feature of the PX275C Pixio by Prime is the 100HZ refresh rate which gamers and video editors love. And if we talk about response time which is 4ms many would prefer a lesser one, but for work purposes, this monitor ticks all the boxes.
3. BenQ PD3200U
If you want your animations, visual effects, graphics, and images to look their best, the BenQ PD3200U is a perfect choice. Darkroom mode, Animation mode, and CAD/CAM mode are among the handpicked display modes available on this BenQ monitor to produce professional results.
To achieve the optimum fit for your desk, you may change the height, tilt, swivel, and pivot. You can tilt it 90 degrees or keep it horizontal for conventional graphic design or gaming when working on web design.
4. Acer Predator Monitor
This Acer monitor is the best bet for people who need a single solution that works both for video editing and gaming. The color optimization is one of a kind, so you get each hue and contrast delivered to the fullest. Moreover, the Acer monitor offers the best features for the lowest price. Hence you can get a great quality product for the lowest possible price.
5. Dell UltraSharp
As mentioned before, immersion requires a great design, and the Dell ultra-sharp provides you with that. This high-end monitor is known for its impeccable design, but looks aren't the only thing you need to think about. Although the price is higher than the previous models, dell ultrasharp gets serious work done.
With this monitor in your home office setup, you won't miss a single color or even a tiny flick of detail. The flickering screen is also specially made to provide the right comfort level to your eyes.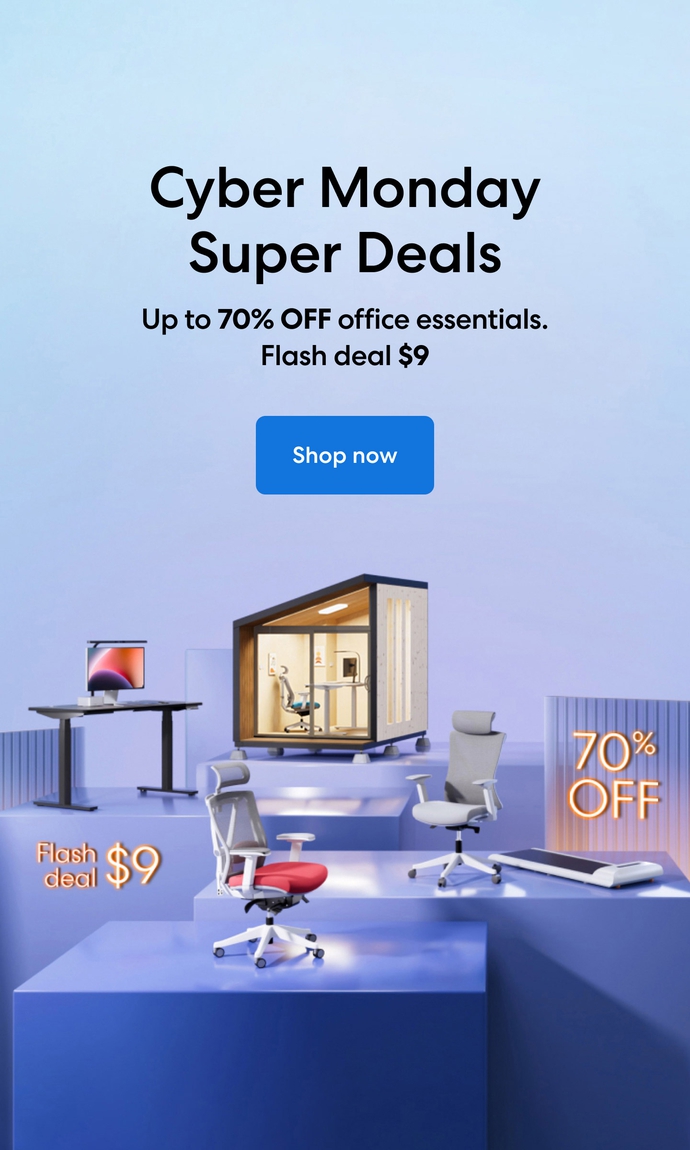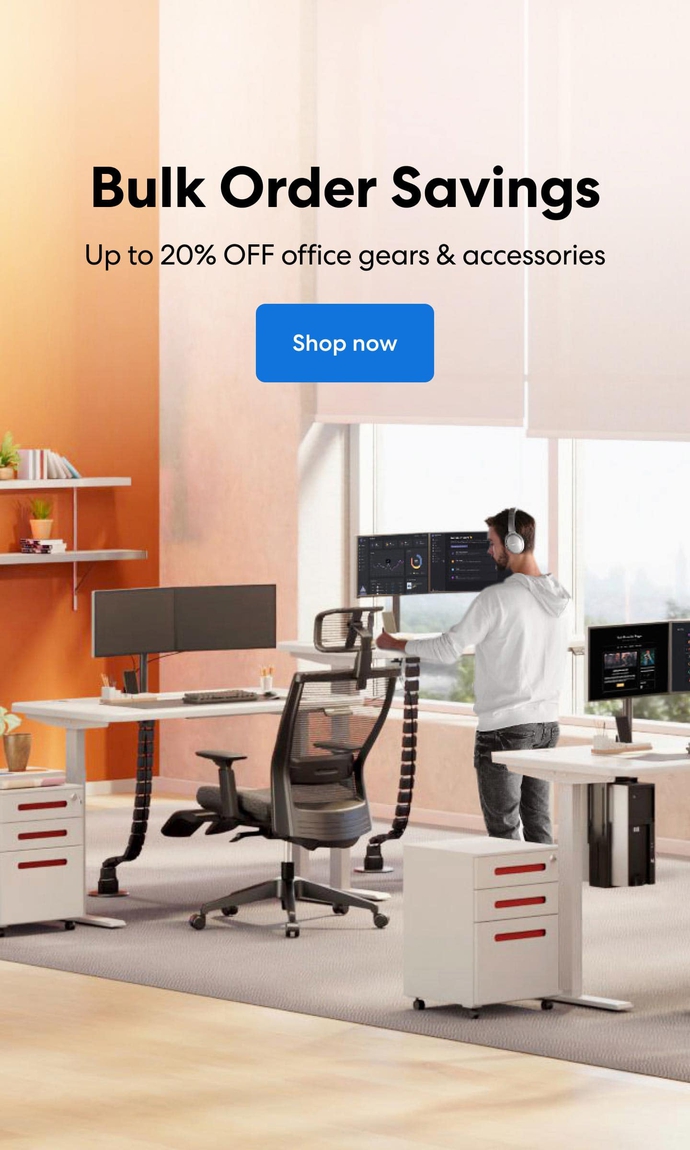 Subcribe newsletter and get $100 OFF.
Receive product updates, special offers, ergo tips, and inspiration form our team.