Gaming Setup
Custom Gaming Chair Top Picks - Personalized Gaming Comfort

Autonomous
|
May 23, 2023
2,498 Views
Office workers and gamers often have the same needs since both need chairs that support their backs. Why do they need that? Because office workers need to work for long periods, and gamers like to spend hours playing video games. Hence, buying a custom gaming chair is the best they can do to keep themselves from suffering from back pain.  
Comfort and customization are crucial in enhancing the overall gaming experience. A custom gaming chair allows you to create a personalized and ergonomic throne that suits your unique preferences.
With many customization options available, you can design a chair that complements your gaming setup and provides optimal comfort and support during those intense gaming sessions.
This article will look at the best custom gaming chairs, their providers, and the factors to consider before buying them.
Top 3 Websites for Custom Gaming Chairs
When it comes to custom gaming chairs, there are several places and websites where you can find a wide range of options. Let's take a closer look at three popular destinations known for their exceptional customization offerings:
1. NeedforSeat.com
NeedforSeat.com is a reputable website that specializes in gaming chairs. Their extensive customization options allow you to personalize every aspect of your chair. From the chair frame and base to the seat and backrest design, NeedforSeat.com provides many choices to suit your preferences. User reviews and ratings for their products are generally positive, highlighting their chairs' comfort, durability, and quality.
2. LFGaming.com
LFGaming.com is another website that stands out for its customization capabilities. With LFGaming.com, you have the freedom to design your chair exactly the way you want it. They offer various customization options, including chair frame styles, seat and backrest designs, cushioning and padding choices, and even armrest styles and adjustability.
User reviews and ratings for LFGaming.com are favorable, with many users praising the level of customization and overall comfort of their chairs.
3. Quersus.com
If you're looking for a gaming chair that offers unique customization options, Quersus.com is worth exploring. Quersus provides a range of customization choices to help you create a chair that reflects your personality.
Their customization options include chair frame materials, seat and backrest designs, cushioning, and padding preferences, and additional features like built-in speakers. User reviews and ratings for Quersus.com are generally positive, with users appreciating the quality and aesthetics of their chairs.
Customization Options for Gaming Chairs
When customizing a gaming chair, various aspects must be considered to ensure optimal comfort and personalization. Let's delve into the key customization options available:
Chair Frame and Base
The chair frame and base form the foundation of a gaming chair. Different materials, such as steel or aluminum, are available, each offering different levels of durability and weight capacity. Additionally, adjustable features like height, recline, and tilt mechanisms allow you to find the perfect position for your gaming needs.
Seat and Backrest Design
Ergonomics is essential when it comes to custom gaming chairs. Consider seat and backrest designs that offer proper support and promote good posture. Look for options with adjustable lumbar support, breathable fabrics for enhanced airflow, and contours that conform to your body shape.
This is a crucial option for gamers who spend most of their time sitting in one position. Memory foam is recommended here since it takes the shape of your body and does not result in sweating.
Cushioning and Padding
Comfort is key during long gaming sessions, and cushioning and padding play a significant role. Choose the right foam density that suits your preferences, whether you prefer firmer or softer support. Memory foam options provide excellent pressure relief, while standard foam balances comfort and support.
Armrest Styles and Adjustability
Armrests are essential for providing support and preventing fatigue during gaming. Look for chairs with different armrest styles, such as fixed or adjustable, and consider height and angle adjustment options. This customization ensures that your arms and shoulders remain comfortable and properly aligned.
Lumbar and Neck Support Options
Proper lumbar and neck support can make a difference in your gaming experience. Chairs with built-in lumbar support help maintain the natural curvature of your spine, reducing strain and enhancing comfort. Additionally, consider chairs that offer neck pillows or cushions to provide additional support and alleviate neck fatigue.
7 Common Types of Custom Gaming Chairs
All types of gaming chairs are meant to match your taste and address different needs. It's essential to learn what type of gaming furniture works best for you before making a decision, so these are the four types of gaming chairs you can buy:   
1. PC Custom Gaming Chairs
The last type of gaming chair is PC gaming chairs, which also are some of the most popular on the market. Unlike console chairs, PC gaming products are made for desk use, so they are also amazing alternatives for office workers looking for a chair with additional lumbar support.  
PC gaming chairs often have casters that allow people to move around the room. That's not all, since they also come with a swiveling function and top-tier lumbar support. What makes these chairs more popular than others? You can use them for almost anything you need.
2. Console Gaming Chairs
As their name suggests, console gaming chairs are ideal for console gamers. Since these chairs are made to meet all your console gaming needs, they don't work well at desks, so you shouldn't use them for computer games.  
Console gaming chairs don't have an ergonomic design, but they make up for that by offering different features to their users. You can, for example, get a custom gamer chair with USB ports or speakers. Some console gaming chair designs also have L-shaped seats. 
3. Racing Simulator Chairs
Most office workers want to buy an ergonomic chair to reduce back pain, but racing simulators are only useful for people playing racing simulation games. These chairs often include pedals, wheels, and other accessories.
Some racing simulator chairs are mounted on a cockpit or frame to make the racing experience more immersive. We only recommend you get this type of chair if you are into racing simulators.  
4. Bean Bag Chairs
If you are currently looking for a custom gaming chair, bean bag chairs may not be the first thing you think of. This product is way different from others mentioned on this page, and many people don't even consider them gaming or ergonomic chairs at all. Regardless of that, bean bag chairs can benefit you in many ways. 
Firstly, bean bag chairs are softer and more comfortable than other ergonomic chairs, so they are better if you want to feel like you are sitting on your couch. Apart from that, bean bag chairs are ideal products for people working on a budget since they are more affordable than any other customized gaming chair type.
We know it's easy to confuse both terms, but chair types are not the same as chair designs. Although chair designs can offer various features to make your whole gaming experience better, the main difference between chair designs is how they look, so you should get the one that best fits the layout you want for your gaming room.   
These are some of the best and most popular gaming chair designs you can get online: 
5. Tech Custom Gaming Chairs
If you are a sci-fi fan who likes LED lights and a futuristic aesthetic, you should go for a tech chair. You can tell tech chairs apart from other designs due to their metal frame and fabric seat. However, it's not that uncommon to find a LED gaming chair with a seat made of other materials, such as leather.
6. Massage Gaming Chairs
Massage gaming chairs are the best thing that can happen to someone suffering from back or neck pain. Buying one of these products allows you to either work or play video games while getting a relaxing massage that will make you feel the most comfortable you've ever felt. 
7. Ergonomic Gaming Chair
Gaming often requires you to use several electronic gadgets, and you can make using them easier by buying a connected chair with various USB ports. As their name suggests, connected chairs allow you to plug several products, such as chargers or speakers, into them. 
Other Considerations for Custom PC Gaming Chairs
Now that you know all the basics of gaming chairs, it's time to know the best ones you can find online. All the products listed below are of excellent quality, and you can find them on the Autonomous website.  
Many of these chairs have excellent Christmas deals, so don't miss out!  
1. Vertagear Gaming Chair Special Edition
This Vertagear release is the ultimate gaming chair and the best ergonomic chair on this list, so it's your top option if it fits your budget. You don't have to worry about back pain when buying this chair since its steel skeleton frame boosts the chair's neck and lumbar support.  
Apart from that, the Vertagear Gaming Chair Special Edition comes with an RGB LED upgrade kit that can make your gaming room stand out from others. The adjustability features of this chair are top-tier, too, so you can spend hours customizing it to match your taste. 
2. Northread Game Chair: Lumbar Support
People suffering from back pain will love the Northread Game Chair: Lumbar Support. Although its name may have already shown that to you, this product focuses on supporting your back and helping you adopt a healthy position to prevent back or neck pain. 
This model is also a reclining chair with a footrest, so office workers sitting on it can take breaks or phone calls without standing out from the chair.  
3. Techni Mobili High Back Gaming Chair
We know Techni Mobili products are not as stylish or sophisticated as others on this list, but they are excellent options for gamers and office workers alike. Apart from having decent adjustability features, a lumbar cushion, and a nylon base, 3% of this product's revenue goes to campaigns and organizations fighting Alzheimer's Disease.  
4. Trio Supply House Kid's Gaming and Student Racer Chair
When people buy gaming chairs, they often think of young adults or adolescents who want to spend their days playing video games. Regardless of that, kids can also suffer from back pain, so they need products such as the Trio Supply House Kid's Gaming chair to keep that from happening. This product is a foldable gaming chair.
5. EUREKA ERGONOMIC Gaming Office Chair: Python II
The EUREKA ERGONOMIC Gaming Office Chair: Python II looks similar to other chairs from the EUREKA ERGONOMIC lineup, but it offers unique features. One of them is the chair's 4D ergonomic lumbar support system that supports your back regardless of the position you are in while sitting on the chair.  
6. BOULIES Master Chair VER. 2022
Aesthetics are also important when choosing a chair since you don't want to pick a product you don't visually like. The BOULIES Master Chair developers understand that, so they made this chair available in six different colors.  
This chair's adjustability features are decent enough for both gamers and office workers. 
7. Karnox Suede Gaming Chair
Getting to the end of this list, we have the Karnox Suede Gaming Chair. Being the last on the list doesn't make it a bad product since this chair includes a head and lumbar support pillow, removable armrests, and even a 10-year warranty.   
Factors to Consider When Customizing Gaming Chairs
Before getting to see the best custom gaming chairs you can find on the market, you need to know what makes a custom gamer chair a decent product. Although all chairs are different, there are some key features they can't miss, and those functions are:
Backrest and Back Support
The thing about gaming is we know you will want to spend hours playing the same game if you like it, but doing that while sitting on an average chair can make you adopt a bad position and suffer from back pain. However, the solution to this is not to play less but rather to sit on a chair with a comfortable backrest and lumbar support.   
Reclining is also a fundamental feature for gamers since it allows them to take breaks or phone calls. However, if you want to buy a reclining custom gaming chair, make sure it allows you to adjust its reclining position to your taste.
Chair Seat
Finding a chair with a decent seat is not as complex as it is with the other features since you are good to go as long as the chair seat is comfortable enough for you. We recommend trying a customized gaming chair with cold foam padding.  
Armrests
The thing about armrests is some people like them, and others don't. Even if you like them, you will want to remove them at times, so you need a chair that allows you to remove and reinstall its armrests with no problem.
Chair Style and Design
Choose a chair style and design that resonates with your gaming aesthetic. Racing-style chairs with sleek lines and vibrant colors are popular choices, but you can opt for more minimalistic designs that blend seamlessly with your gaming setup.
Materials and Upholstery Options
Consider the materials and upholstery options available for your custom gaming chair. Leather upholstery offers a premium look and durability, while fabric upholstery provides breathability and a more comfortable feel. Consider factors such as maintenance requirements and longevity when making your selection.
Color and Aesthetic Choices
Personalize your custom gaming chair with a wide range of color options. From bold and vibrant hues to more subdued tones, you can choose the color scheme that matches your gaming setup or reflects your style. Some websites even offer custom graphics and patterns, allowing you to make your chair stand out truly.
Logo and Branding Customization
For esports enthusiasts or gaming teams, customized gaming chair options are crucial. Some websites offer the ability to add personalized logos or embroidery to your chair, allowing you to proudly showcase your team or personal branding.
This greatly benefits people who participate in international gaming events and want gear that matches their team colors.
Additional Features and Accessories
Consider additional features and accessories to enhance your personalized gaming chair-sitting experience. Built-in speakers and audio systems provide immersive sound, while adjustable tilt and recline mechanisms allow you to find the perfect position for relaxation or intense gaming sessions. Explore options like cup holders, RGB lighting, or cable management systems to customize your gaming chair further.
Bottom Line
As you could see, you need to take many things into account before getting a custom gaming chair. Nevertheless, you will find the best product for you if you follow what you read on this page.  
If you are scared to get a subpar customizable gaming chair, you can also go for any of the ones listed before. Check them out now on the Autonomous website! You can also find many other articles related to ergonomics and office furniture there.
Video ads for product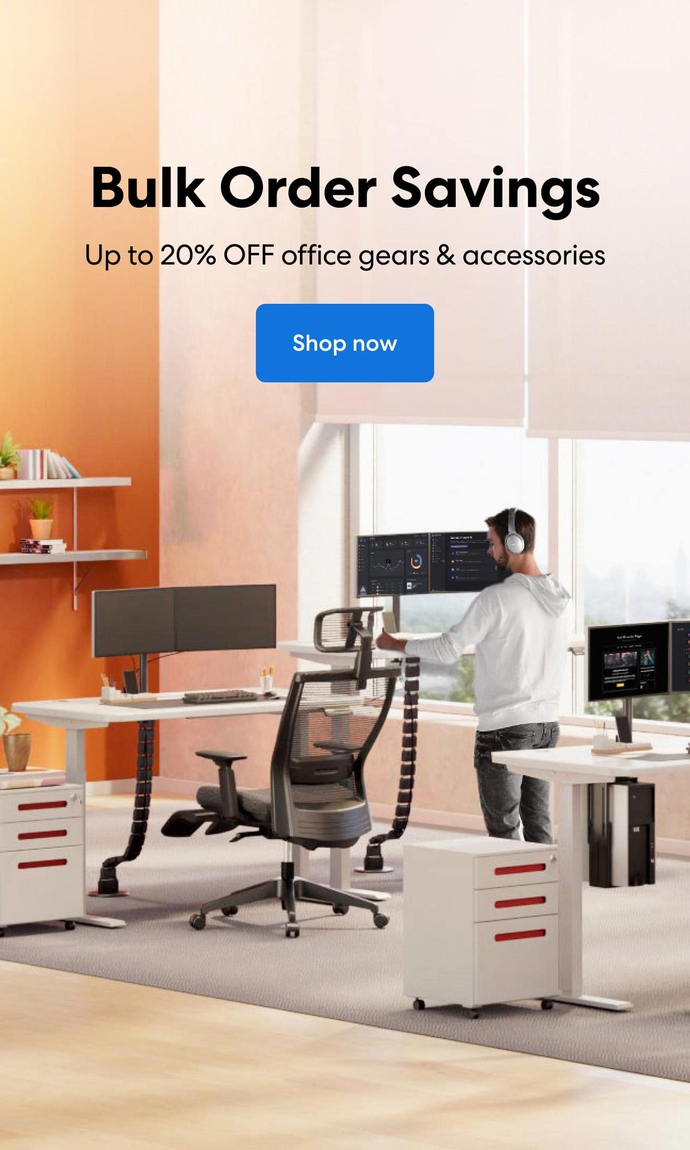 Subcribe newsletter and get $100 OFF.
Receive product updates, special offers, ergo tips, and inspiration form our team.