Gaming Setup
Best Custom Gaming Chair Designs Available Online
450 Views
Office workers and gamers often have the same needs since both need chairs that support their backs. Why do they need that? Because office workers need to work for long periods, and gamers like to spend hours playing video games. Hence, buying a custom gaming chair is the best they can do to keep themselves from suffering from back pain.
Regardless of that, not many people know what they should look for in a customized gaming chair since they think they are all the same. That couldn't be further from reality, so you should expect the best chairs on the market to bring something unique to the table.
Are you looking for a customizable gaming chair for your office or gaming station? This is the page for you! Keep reading to learn everything you need to know before getting one of these chairs.
Here, you can also find the 10 best custom gaming chair designs available online.
What Are the Different Types of Gaming Chairs?
All types of gaming chairs are meant to match your taste and address different needs. It's essential to learn what type of gaming furniture works best for you before making a decision, so these are the four types of gaming chairs you can buy:
Console Gaming Chairs
As their name suggests, console gaming chairs are ideal for console gamers. Since these chairs are made to meet all your console gaming needs, they don't work well at desks, so you shouldn't use them for computer games.
Console gaming chairs don't have an ergonomic design, but they make up for that by offering different features to their users. You can, for example, get a custom gamer chair with USB ports or speakers. Some console gaming chair designs also have L-shaped seats.
Racing Simulator Chairs
Most office workers want to buy an ergonomic chair to reduce back pain, but racing simulators are only useful for people playing racing simulation games. These chairs often include pedals, wheels, and other accessories.
Some racing simulator chairs are mounted on a cockpit or frame to make the racing experience more immersive. We only recommend you get this type of chair if you are into racing simulators.
Bean Bag Chairs
If you are currently looking for a custom gaming chair, bean bag chairs may not be the first thing you think of. This product is way different from others mentioned on this page, and many people don't even consider them gaming or ergonomic chairs at all. Regardless of that, bean bag chairs can benefit you in many ways.
Firstly, bean bag chairs are softer and more comfortable than other ergonomic chairs, so they are better if you want to feel like you are sitting on your couch. Apart from that, bean bag chairs are ideal products for people working on a budget since they are more affordable than any other customized gaming chair type.
PC Gaming Chairs
The last type of gaming chair is PC gaming chairs, which also are some of the most popular on the market. Unlike console chairs, PC gaming products are made for desk use, so they are also amazing alternatives for office workers looking for a chair with additional lumbar support.
PC gaming chairs often have casters that allow people to move around the room. That's not all, since they also come with a swiveling function and top-tier lumbar support. What makes these chairs more popular than others? You can use them for almost anything you need.
What Are the Best Gaming Chair Designs?
We know it's easy to confuse both terms, but chair types are not the same as chair designs. Although chair designs can offer various features to make your whole gaming experience better, the main difference between chair designs is how they look, so you should get the one that best fits the layout you want for your gaming room.
These are some of the best and most popular gaming chair designs you can get online:
Tech Chairs
If you are a sci-fi fan who likes LED lights and a futuristic aesthetic, you should go for a tech chair. You can tell tech chairs apart from other designs due to their metal frame and fabric seat. However, it's not that uncommon to find a LED gaming chair with a seat made of other materials, such as leather.
Massage Gaming Chairs
Massage gaming chairs are the best thing that can happen to someone suffering from back or neck pain. Buying one of these products allows you to either work or play video games while getting a relaxing massage that will make you feel the most comfortable you've ever felt.
Connected Chair
Gaming often requires you to use several electronic gadgets, and you can make using them easier by buying a connected chair with various USB ports. As their name suggests, connected chairs allow you to plug several products, such as chargers or speakers, into them.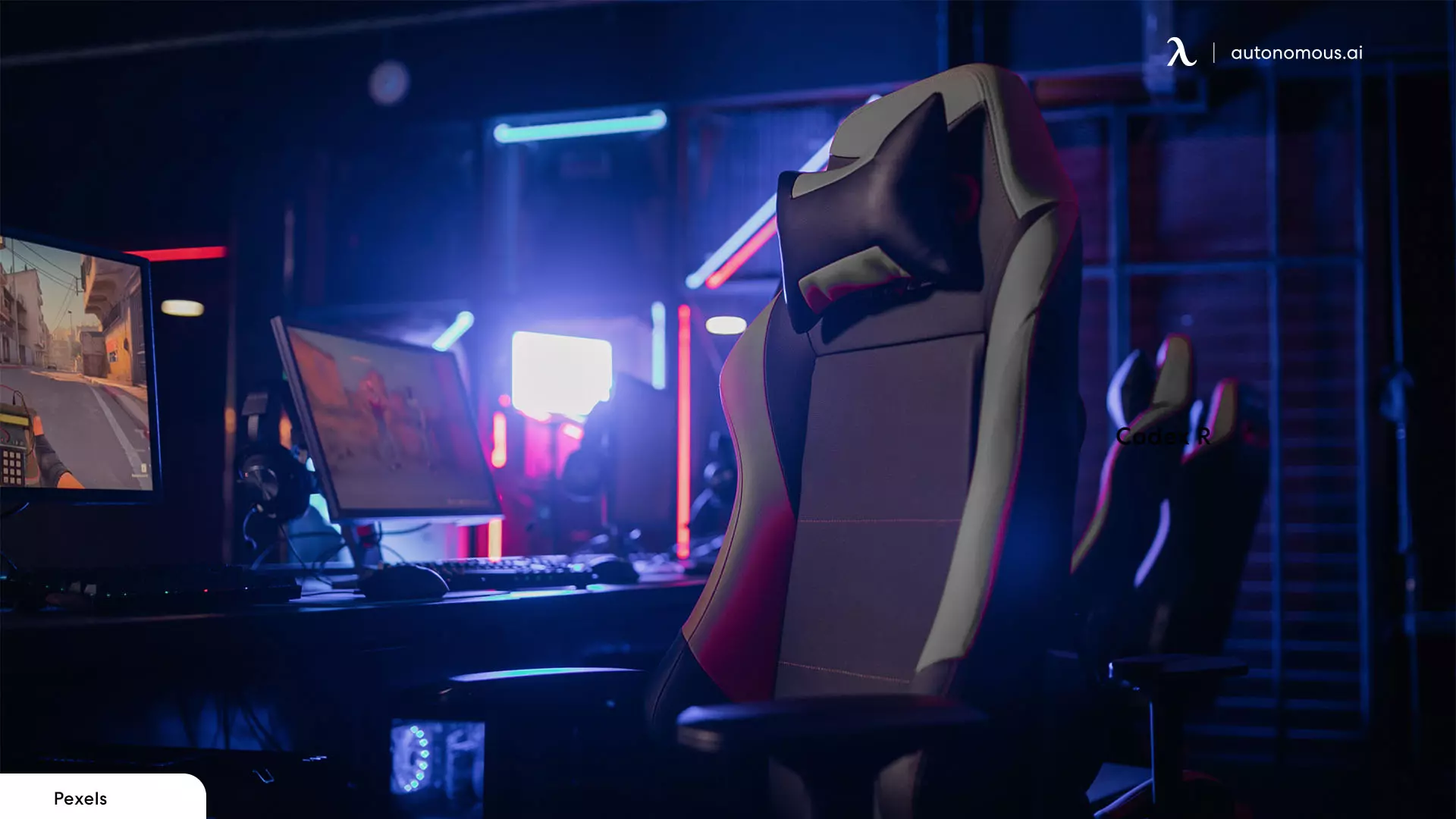 Baseball Glove
We know this may seem like a random personalized gaming chair design, but baseball glove chairs are more popular than many people would think. Sports enthusiasts love these products, and they are as comfortable as many of the gaming chairs on this page.
Lounger Chair
Comfort is a top priority for people looking for a decent customizable gaming chair, and that's what a lounger chair offers them. Lounger chairs don't work for desks or offices, but they are perfect for bedrooms, so you can get them to watch some movies or take naps between your gaming sessions.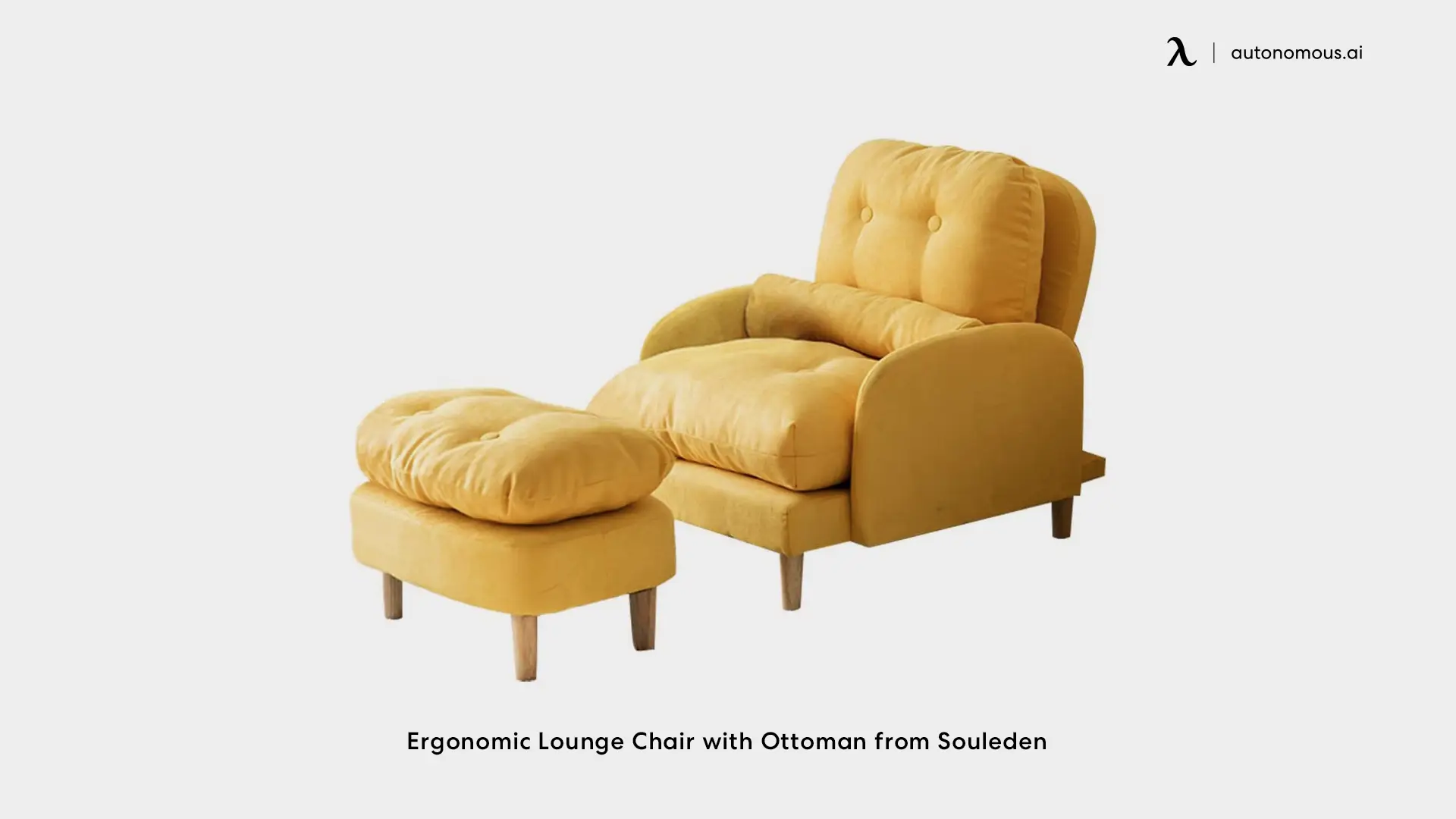 What to Look for in a Custom Gaming Chair?
Before getting to see the best custom gaming chairs you can find on the market, you need to know what makes a custom gamer chair a decent product. Although all chairs are different, there are some key features they can't miss, and those functions are:
Backrest and Back Support
The thing about gaming is we know you will want to spend hours playing the same game if you like it, but doing that while sitting on an average chair can make you adopt a bad position and suffer from back pain. However, the solution to this is not to play less but rather to sit on a chair with a comfortable backrest and lumbar support.
Reclining is also a fundamental feature for gamers since it allows them to take breaks or phone calls. However, if you want to buy a reclining custom gaming chair, make sure it allows you to adjust its reclining position to your taste.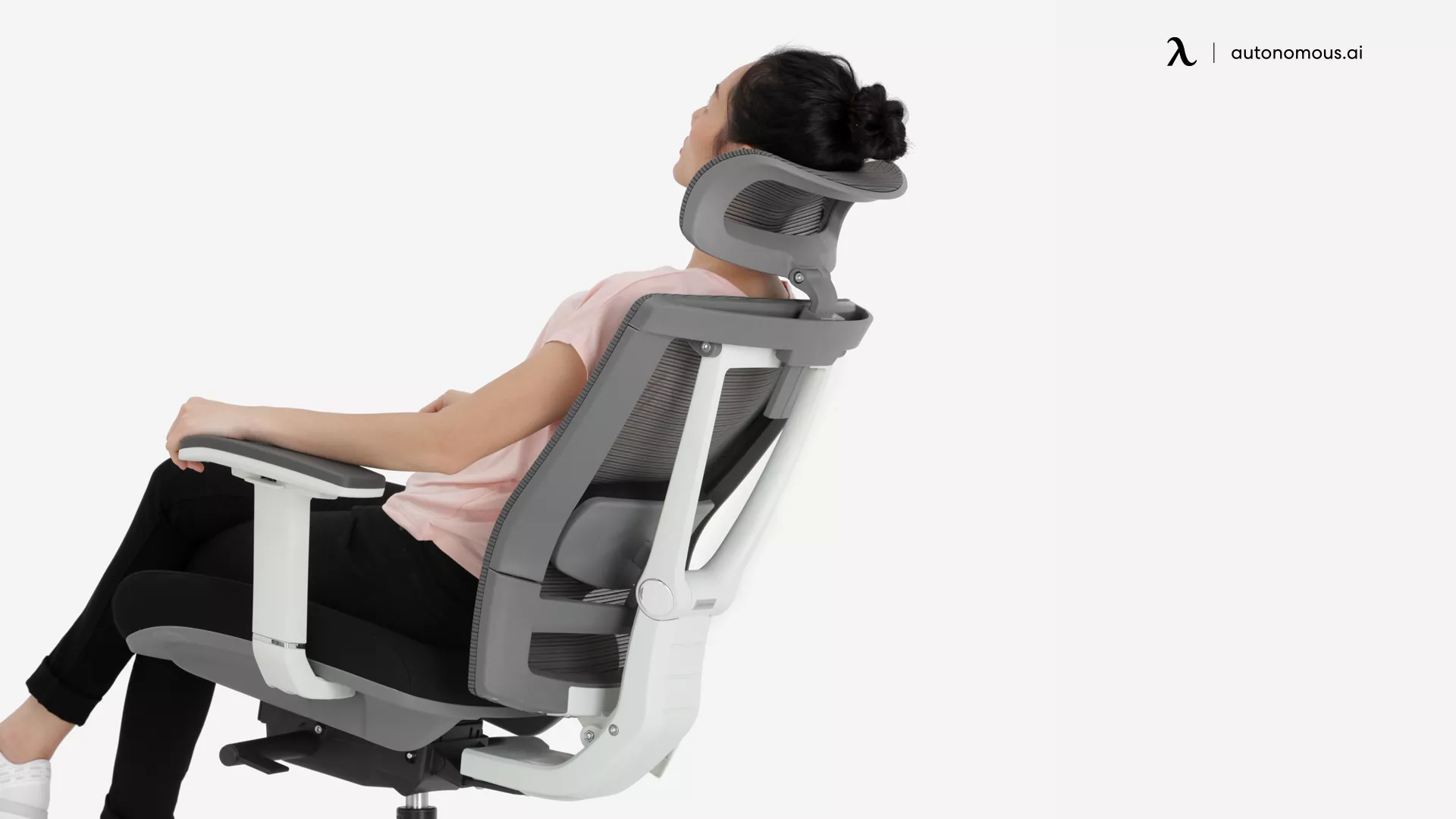 Chair Seat
Finding a chair with a decent seat is not as complex as it is with the other features since you are good to go as long as the chair seat is comfortable enough for you. We recommend trying a customized gaming chair with cold foam padding.
Armrests
The thing about armrests is some people like them, and others don't. Even if you like them, you will want to remove them at times, so you need a chair that allows you to remove and reinstall its armrests with no problem.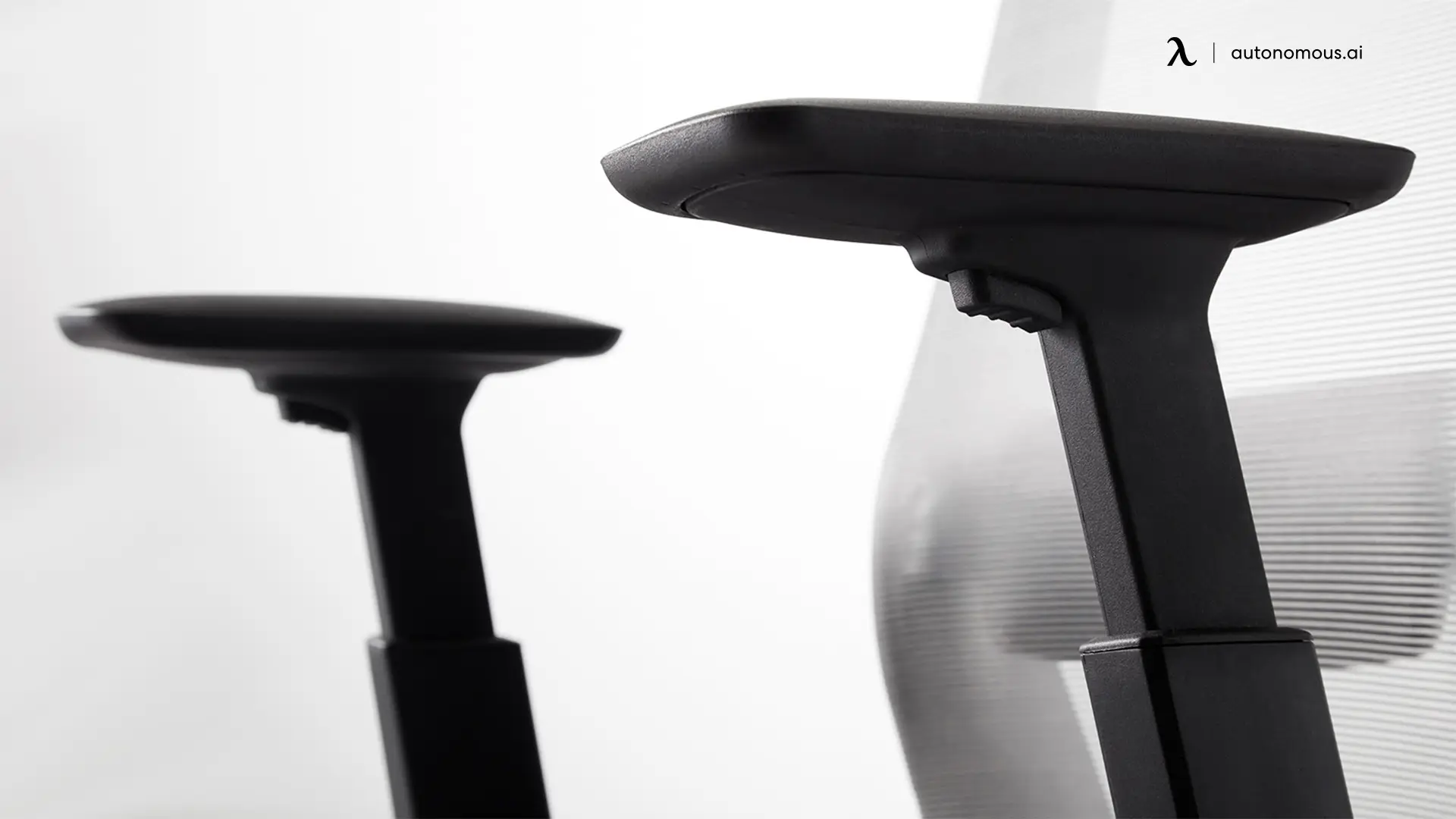 What Are the Best PC Gaming Chairs?
Now that you know all the basics of gaming chairs, it's time to know the 10 best ones you can find online. All the products listed below are of excellent quality, and you can find them on the Autonomous website.
Many of these chairs have excellent Christmas deals, so don't miss out!
1. Vertagear Gaming Chair Special Edition
This Vertagear release is the ultimate gaming chair and the best ergonomic chair on this list, so it's your top option if it fits your budget. You don't have to worry about back pain when buying this chair since its steel skeleton frame boosts the chair's neck and lumbar support.
Apart from that, the Vertagear Gaming Chair Special Edition comes with an RGB LED upgrade kit that can make your gaming room stand out from others. The adjustability features of this chair are top-tier, too, so you can spend hours customizing it to match your taste.
Dimensions
22.6"W x 48.6" - 52.6"H
Seat height
18.1" - 32.1"
Materials
HygennX cover
Steel frame
Class-4 gas lift
Aluminium base
Penta RS1 casters
PUC leather
UPHR foam
Colors
Midnight Blue
Weight capacity
260 lbs
Warranty
10 Years for Metal fram
2 years for other components
2 years for additional RGB kit
2. Karnox Legend Bluish Gray Edition
Following up with a more affordable ergonomic desk chair, we have the Karnox Legend Bluish Gray Edition. Though it's less expensive than the previous product on this list, this Karnox gaming chair is made of soft breathable LIVORNO fabric, and it has an aluminum base.
Dimensions
21.7" D x 17.7" W x 50.4" - 53.9"H
Seat height
18.1" - 22"
Materials
Standard Steel
Karnox Livorno Fabric
2.0 PU leather with embroidery
Aluminum base
3' PU castor
Colors
Black and Blue
Weight capacity
220 lbs
Warranty

Frame: Life-time
Accessories: 2 years
3. Northread Game Chair: Lumbar Support
People suffering from back pain will love the Northread Game Chair: Lumbar Support. Although its name may have already shown that to you, this product focuses on supporting your back and helping you adopt a healthy position to prevent back or neck pain.
This model is also a reclining chair with a footrest, so office workers sitting on it can take breaks or phone calls without standing out from the chair.
| | |
| --- | --- |
| Dimensions | 20.9"D x 27.8"W x 53.5"H |
| Materials | Breathable premium PU leather |
| Colors | Black & White |
| Weight capacity | 250 lbs |
| Warranty | 1 year |
4. EUREKA ERGONOMIC GE300 Breathable Ergonomic Gaming Chair
The EUREKA ERGONOMIC GE300 Breathable Ergonomic Gaming Chair features a modern design that works perfectly for young people. However, we don't recommend getting this product for an office or a sophisticated environment.
| | |
| --- | --- |
| Dimensions | 26.0''W X 27.6''L x 46.5'' - 50.4''H |
| Materials | PU leather |
| Colors | Black & Pink |
| Weight capacity | 330 lbs |
| Warranty | 5 years |
5. Skyline Décor X30 Gaming Chair: Slide-Out Footrest
You can find all the features we mentioned before on the Skyline Décor X30 Gaming Chair since this product has everything you need to play video games all the time you want. This all-black gaming chair has pneumatic seat, height, and tilt tension adjustment features.
| | |
| --- | --- |
| Dimensions | 29"W x 29" - 60"D x 48" - 51"H |
| Seat height | 18" - 21.5" |
| Materials | Leather and polyurethane |
| Colors | Gray, Blue, Red, White |
| Weight capacity | 280 lbs |
| Warranty | 1 month |
6. Techni Mobili High Back Gaming Chair
We know Techni Mobili products are not as stylish or sophisticated as others on this list, but they are excellent options for gamers and office workers alike. Apart from having decent adjustability features, a lumbar cushion, and a nylon base, 3% of this product's revenue goes to campaigns and organizations fighting Alzheimer's Disease.
Dimensions
31''L x 27.5''W x 51.25 - 55.25''H
Colors
Black & White
Weight capacity
250 lbs
Warranty
Parts and defects: 2 years
Internal steel frame: Lifetime
7. Trio Supply House Kid's Gaming and Student Racer Chair
When people buy gaming chairs, they often think of young adults or adolescents who want to spend their days playing video games. Regardless of that, kids can also suffer from back pain, so they need products such as the Trio Supply House Kid's Gaming chair to keep that from happening. This product is a foldable gaming chair.
| | |
| --- | --- |
| Dimensions | 21.25"D x 22"W x 39.25"H |
| Materials | Polyurethane / Plastic |
| Colors | Blue, Red |
| Weight capacity | 130 lbs |
| Warranty | 1 year |
8. EUREKA ERGONOMIC Gaming Office Chair: Python II
The EUREKA ERGONOMIC Gaming Office Chair: Python II looks similar to other chairs from the EUREKA ERGONOMIC lineup, but it offers unique features. One of them is the chair's 4D ergonomic lumbar support system that supports your back regardless of the position you are in while sitting on the chair.
| | |
| --- | --- |
| Dimensions | 26.38"L x 26.38"W x 51-55" H |
| Materials | Polyester fabric with molded foam interior and durable steel frame; PU handrest pads |
| Colors | Black & White, Black & Red |
| Weight capacity | 275 lbs |
| Warranty | 5 years |
9. BOULIES Master Chair VER. 2022
Aesthetics are also important when choosing a chair since you don't want to pick a product you don't visually like. The BOULIES Master Chair developers understand that, so they made this chair available in six different colors.
This chair's adjustability features are decent enough for both gamers and office workers.
| | |
| --- | --- |
| Dimensions | 28"L x 29"W x 46" - 50"H |
| Seat height | 17.7" - 20" |
| Materials | Polyester water repellent fabric with microfiber suede and strong steel frame; Aluminum foot base, 100% cold-cure foam; PU casters, Class 4 gas lift; Metal 4D armrests |
| Colors | Black, Blue, Brown, Charcoal, Carolina blue, Ash grey |
| Weight capacity | 300 lbs |
| Warranty | 2 years |
10. Karnox Suede Gaming Chair
Getting to the end of this list, we have the Karnox Suede Gaming Chair. Being the last on the list doesn't make it a bad product since this chair includes a head and lumbar support pillow, removable armrests, and even a 10-year warranty.
Dimensions
21.65"D x 17.72"W x 54.33"H
Materials
Standard Steel
Suede Fabric
2.0 PU leather with embroidery
Nylon base
2.5' PU caster
Colors
Full Black
Weight capacity
300 lbs
Warranty
2-year for accessories
Lifetime for frame
Bottom Line
As you could see, you need to take many things into account before getting a custom gaming chair. Nevertheless, you will find the best product for you if you follow what you read on this page.
If you are scared to get a subpar customizable gaming chair, you can also go for any of the ones listed before. Check them out now on the Autonomous website! You can also find many other articles related to ergonomics and office furniture there.
Keep up with Autonomous news
Stay informed, stay inspired with our new blogs.
WRITTEN BYAutonomous
We build office products to help you work smarter.