Workplace Inspiration
Discovering The Delights of Modern Modular Homes with Porches

Autonomous
|
Jun 29, 2023
404 Views
The exterior of your home is just as important as the interior, and you deserve to feel comfortable in both spaces. Fortunately, there are different ways to make these areas more enjoyable. Installing modular homes with porches is one of them. 
A deck or a porch not only adds curb appeal to your home but also creates living and entertaining environments outside. However, there are many other reasons why you might consider investing in these additions. 
Do you want to know the benefits of using manufactured homes with porches? Do you plan to create a functional and enjoyable space in your house's exterior but don't know how to do it? Find all the information you need here! 
Why Add a Porch to Modular Homes?
Even if you love how your house's exterior looks, you may need more functional and practical spaces to have fun with your loved ones or offer an exceptional gathering area to your guests. 
However, simply having additional space may not be the right solution. What about the design? Can you take advantage of your home's location to have beautiful views? 
Modular homes with a front porch offer many more benefits than just expanding your housing space. These additions are ideal for creating other environments, whether you need living or entertaining areas, a place to relax and sunbathe, or just want to make your home look more beautiful. 
Learn more about the benefits of manufactured homes with porches here! 
Benefits of Modular Homes with Porches
As mentioned, adding a porch to your modular home or other housing solution can bring many benefits, including the following: 
Guest Entertainment
Are you planning a game night with your family? A front porch can make your home's exterior ideal for this activity! 
Hanging out on the porch while enjoying refreshing drinks and having great conversations is also a great idea. 
Porches can make great entertainment spaces and offer endless possibilities when you need gathering areas, whether you love vibrant parties or just want to look at the stars while playing board games with your loved ones. 
Aesthetic Appeal
A porch can also add curb appeal to any modular home. The improvement associated with these additions is immediate! 
While appearances aren't everything, how your home looks is definitely an important factor. In addition, your house's exterior look plays a key role in the impression that your guests or neighbors have about your property. 
Fortunately, you can make your home's exterior more beautiful with a front porch. Besides being functional, it adds interest and creates impressive environments that everyone will love. 
Better Spaces to Enjoy the Outdoors
If you love green areas or often spend a few hours a day enjoying nature, a porch can also be a great addition to your property.
Both big and small houses with porches can be perfect options for nature lovers because they transform outdoor environments into spaces full of flowers, plants, and beautiful landscapes. 
If your neighborhood has beautiful views, you love your yard, or you think your home location is ideal, you can expand outdoors and take your home to the next level. 
How Much Does It Cost to Add a Porch to a Modular Home?
If you have considered adding all the benefits of these structures and porches to your property, you may have wondered: "How much does a tiny home cost if it has a porch?" 
Well, buying a newly manufactured home porch can cost anywhere from $5,000 to $10,000, which is a huge sum for most people. However, you can build your own structure for much less. 
You just need planning! Defining the right size for your porch can help you save money since bigger structures are more expensive. 
Did you know that the roof is the main difference between a deck and a porch? Porches have these systems! Therefore, if you think this is the right solution for your modular home, you should also consider the price of roofing materials, which can add significantly to final costs. 
Many people decide to build their porches themselves to save money, but that's not always the best idea and can involve greater expenses if something goes wrong. Ideally, homeowners should seek expert guidance or take the time to plan their projects in order to get good results.
Creating a Seamless Blend: Porches, Modular Homes, and Autonomous ADUs
Are you considering adding a porch to your modular home but need something else? A prefab accessory dwelling unit (ADU) can be ideal for extra living and entertainment space. 
As mentioned, a porch can bring many benefits to most homeowners. However, you may need a more private space where you can host your game nights or create a backyard studio, for example. 
If you want to increase your property value without spending a fortune, extend your housing space, or offer an outside gathering area to visitors, you can create a seamless blend with modular homes, porches, and Autonomous ADUs. 
How Autonomous ADUs Add Value to Modular Homes with Porches?
ADU living offers many benefits to homeowners, from rental income opportunities to more housing space for seniors. 
However, when combined with manufactured homes with porches, ADUs can enhance your property in many other ways. 
According to the California Department of Housing and Community Development, ADUs are effective and innovative options for adding more living space to properties. Plus, these structures offer the following benefits: 
Greater Affordable Housing Supply
Since installing an ADU doesn't require paying for land or services and materials to build huge infrastructure, the related costs are low. As a result, homeowners can provide affordable housing space to their loved ones or other people in the community. 
More Private Spaces
Porches are great for creating entertainment and relaxation spaces if you love the outdoors. However, sometimes, you may need a private indoor area for some activities. This is where ADUs come in. 
Although ADUs are standard and compact, they aren't microscopic and are perfect for creating multi-utility spaces, such as an art studio or a video game room. If you have a modular home with a porch and install a prefab accessory dwelling unit, you can have the best of both worlds!
Enhanced Outdoor Living Spaces with ADUs
Besides being ideal for indoor entertaining areas, ADUs are private enough to become living spaces for entire families. 
Whether you want to invite your relatives over for the holidays or create an independent living space for seniors, ADUs are self-contained and functional housing units with access to your property and all of its utilities. 
More Functionality
Accessory dwelling units are also very functional. If they're detached, ADUs can be perfect solutions for those who don't have enough room at home but love to invite friends and relatives over. 
These structures also offer more outdoor space when you cannot use your modular home's porch because it's raining or the cold hits, for example. 
In addition, ADUs can be converted into any space or room you need, from home office areas to game rooms or music studios. 
Discover The Best Autonomous Products
Do you want to find the right ADU for big or small houses with porches? Autonomous has the best options! Here's a comprehensive review of the best three models this brand offers. 
Autonomous WorkPod
Working from home offers many benefits but also comes with multiple challenges, including distractions. Increasing productivity is difficult if you're only a few steps from your bed, isn't it? 
Fortunately, an ADU can solve that issue by separating your living space from your work area! 
Autonomous offers a high-quality home office pod for those who need a functional and private workspace. It has been designed to eliminate distractions and help you increase your productivity levels. 
Plus, the Autonomous WorkPod includes everything you need. The brand offers its first-class SmartDesk Connect and the ErgoChair Plus to help users build comfortable spaces where they can work for hours. 
This pod also includes an anti-fatigue mat for an improved experience, a cabinet to keep all your work tools organized, and a bookshelf to provide accessible storage. 
Dimension
8'6''W x  11'9''L x 11'H
Ceiling height
6'10'' to 9'4''
Window material
Wooden frame, 5/16" tempered glass
Door material
Anodized aluminum frame,  5/16" tempered glass
Material
Siding: bitumen, housewrap, vinyl silding
Roof: bitumen, housewrap, shingles roof
Floor: plywood
Balcony: composite wood
Include
Optional: SmartDesk Connect, ErgoChair Pro+, Dual Monitor Arm, Cable Tray, Steel Cabinet, Anti-Fatigue Mat. Always included: Electrical Cabinet & Bookshelf
Floorspace
98 square feet
Capacity
2.9 tons
Pros

Cons

Easy and quick assembly (just a couple of days)
Only support basic additional fixtures
Waterproof and moisture-resistant roof
Only one color option
Versatile design that will stand on any terrain
Optimal insulation range (45 to 100 degrees)
Ceiling-to-floor windows that allow contact with nature while eliminating distractions
Fully wired unit with outlets for all gadgets and appliances
Warm lighting
Autonomous StudioPod
Do you want a more sophisticated but highly functional space? This prefab studio by Autonomous is one of the best options you can find. 
Whether you need extra storage space, want to build a home office area, or need a room for a loved one, the Autonomous StudioPod may be ideal. Its design is multi-purpose and can be adapted to almost any project! 
Besides adding a private space to your backyard, this prefab studio has all the gadgets and appliances you need to create a comfortable and functional area. 
The structure includes many sockets and connections for electricity and climate control. In other words, you can install a heating or cooling unit as needed. Additionally, the StudioPod also has an air duct and exhaust fan to keep the air cool and circulating. 
Plus, installing the Autonomous StudioPod requires less time and money than a home renovation. This structure fits right in your backyard and can be assembled in no time!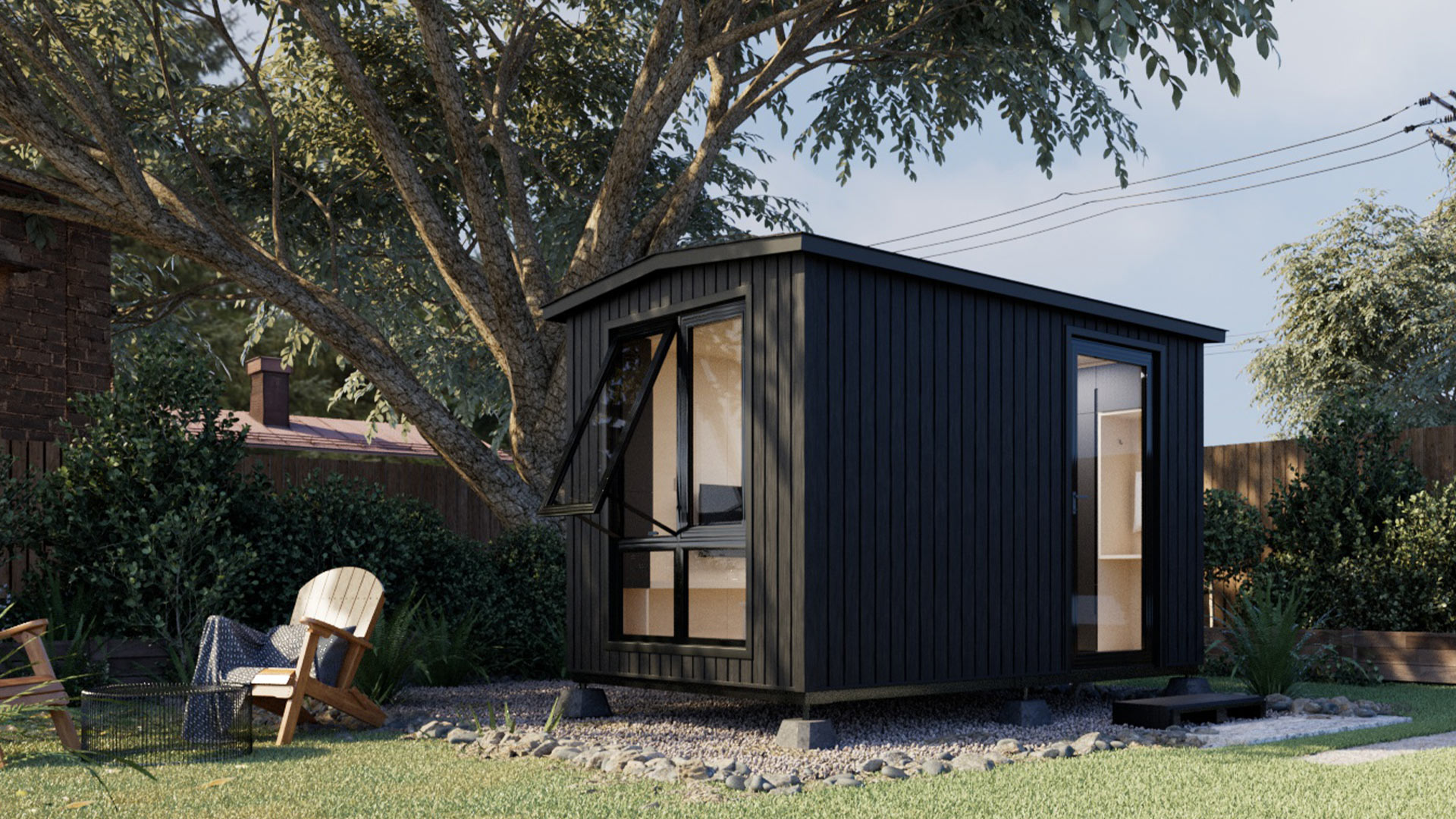 Dimension
8'4"W x 12'6"L x 9'10"H
Floorspace
105 square feet
Ceiling height
7'3"
Weight capacity
2.9 tons
Pedestal
18"W x 43"L x 7"
Window & door material
Powder-coated aluminum,  5/16" tempered glass
Material
Siding: plywood 1/2", steel frame, honeycomb paper, plywood 3/8", bitume, housewrap, vinyl siding
Roof: roof shingles
Floor: plywood
Pedestal: steel frame & wood plastic composite
Electrical devices
RCB, Wall outlet, Ceiling light switch, Ceiling light, Ventilator switch, Ventilator, Ethernet wall port, 66ft power cable with 2 connectors
Include
Optional: Cabinet, Desk, Small & Big Bookshelf, TV Shelf, Foldable Sofa Table, Convertible Sofa Bed. Always included: Electrical Cabinet
Power input
Maximum voltage : 110V AC (US standard)
Maximum current : 25A
Maximum power dissipation : 2750W
Pros

Cons

Includes a closet, a bookshelf, a desk, a foldable coffee table, a TV stand, and a convertible sofa bed
High price
Mood lighting with tree color modes
No shipping for Alaska and Hawaii
Waterproof, weather-resistant, and beautiful exterior
Limited customization
Soundproofing and eco-friendly honeycomb paper to insulate the interior
Sturdy and durable steel frame
Easy and quick setup (only a few days)
Suitable for any terrain, whether it is flat, stable, on slopes, or rough ground
No permit needed in most localities
Autonomous WorkPod Lite
Compared to the two options mentioned above, this backyard office pod by Autonomous is cheaper. This work pod has been designed for those who need an affordable backyard room. 
Did you fall in love with the Autonomous StudioPod and WorkPod? This lite version has the same sleek design lines and has been built with the same high-quality materials but is suitable for smaller budgets. 
However, despite its lower price, this office pod also eliminates distractions, offers an enhanced level of privacy, and is very comfortable. Also, it's quite functional. Whether you need an extra bedroom, a yoga studio, or a home office, this ADU works for you! 
Like other Autonomous models, the WorkPod Lite has multiple outlets for electricity and climate control solutions. You just have to connect the unit to a main power source, and that's it! 
If you need a quick solution, this office pod can also be ideal, as it's so easy to assemble and will be ready to move in just days.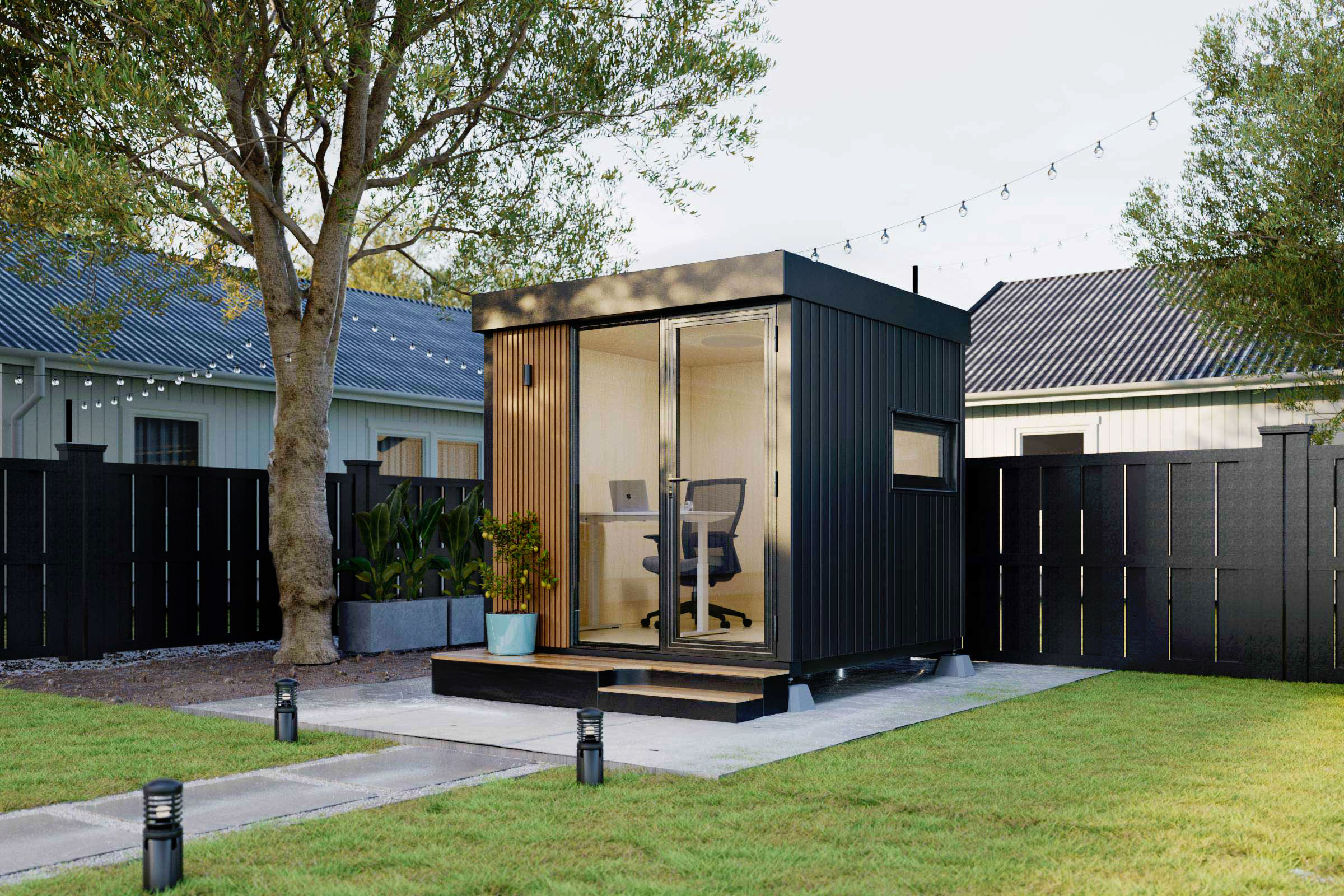 Dimension
8.7"W x 8.12"L x 9.3"H
Material
Window and door: powder-coated aluminum, 5/16-inch tempered glass
Siding: plywood 1/2-inch, steel frame, honeycomb paper, plywood 3/8-inch, bitume, housewrap, vinyl siding
Roof: metal roofing
Floor: plywood
Balcony and Pedestal: steel frame and wood plastic composite
Pedestal
24"W x 103"L x 9"H
Electrical devices
RCB, Wall outlet, Ceiling light switch, Ceiling light, Wall light, Ethernet wall port, 66ft power cable with 2 connectors
Weight capacity
2.3 tons (including Pod body)
Floorspace
80 square feet
Ceiling height
7.3-inch
Pros

Cons

Fast setup with zero fuss
Does not include a bookshelf
No permits needed in most localities
Only one color option
Ready to use in just a couple of days
Fits all types of terrain
Offers protection from the elements all year round
Prepped with multiple outlets and all the connections you need for your appliances
Accommodates everything you need for your spaces
First-class design but an affordable price
Why Combine an ADU and Manufactured Homes with Porches?
As mentioned, ADUs and porches can take modular homes to the next level by providing extra space, more comfort, contact with nature, and privacy. 
A prefab accessory dwelling unit extends those outdoor spaces that modular homes with a front porch already have but are more private and offer many functional features, such as climate control and sound-insulated zones. In addition, these structures have been designed to eliminate distractions. 
Adding a porch to your modular home is a great idea, but combining this project with an ADU installation is one of the best things homeowners can do. 
If you don't have enough funds to purchase your accessory dwelling unit, don't worry! The best states for tiny homes offer financial assistance options to help you buy yours. California residents might be eligible for the ADU grant program, for example.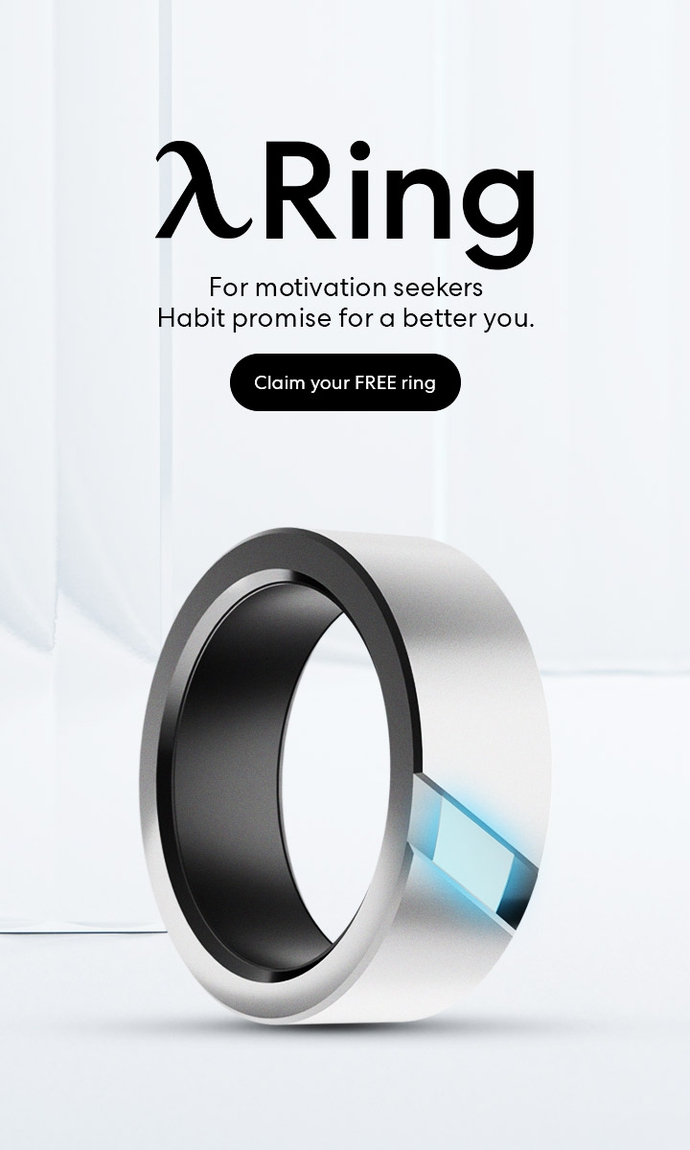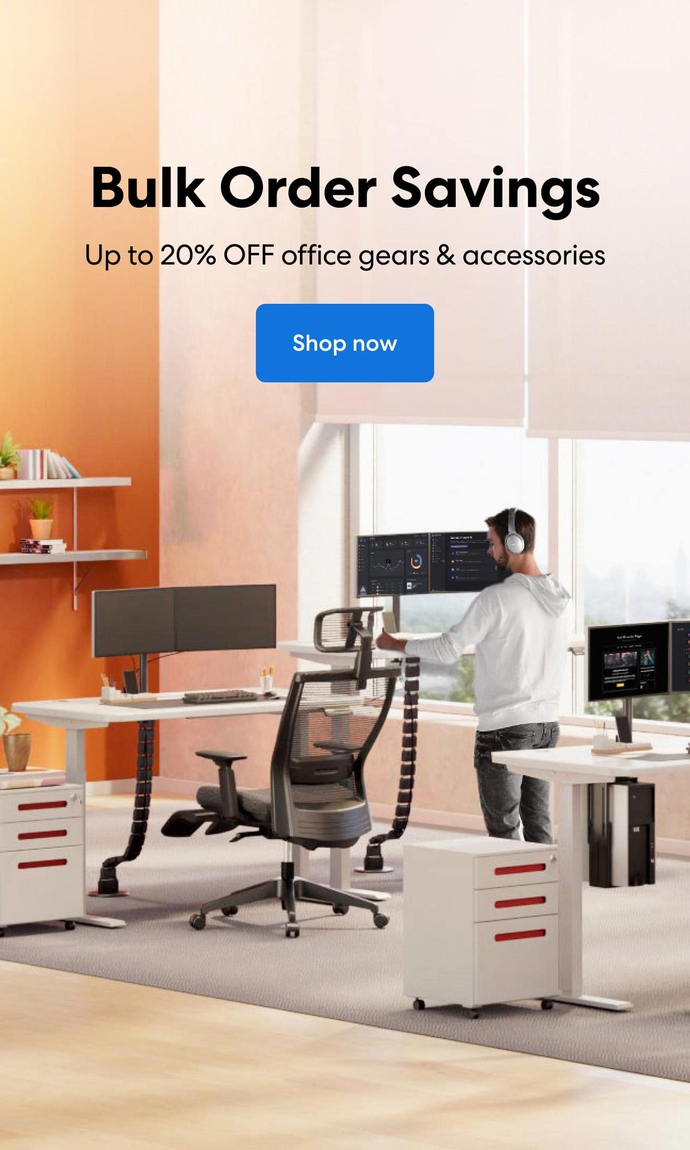 Subcribe newsletter and get $100 OFF.
Receive product updates, special offers, ergo tips, and inspiration form our team.