Gaming Setup
Autonomous Review on DeltaHub Carpio G2.0 Gaming Wrist Rest

Autonomous
|
May 17, 2023
1,093 Views
When it comes to a gaming setup, a single feature compromising on comfort can substantially impact your gaming performance. This is why gamers strive to achieve perfection in their gaming setup. This covers the right gaming furniture, a high-performance keyboard, an advanced gaming mouse, and a proper lighting setup. But aren't you forgetting something? The gaming accessories double the comfort for you. A wrist rest for the mouse is a must-have accessory to add to your gaming setup.
Not only for gamers but office workers who have extended usage of mouse and keyboard, wrist support for typing minimizes the chances of developing wrist strain and serious issues like carpal tunnel syndrome. While several types of mouse wrist rests exist, picking the right one for your setup is crucial. Our bet is on the DeltaHub Carpio G2.0. Equipped with all the modern ergonomic features, the DeltaHub Carpio 2.0 and similar from the series come highly recommended.
But what is there to like and compromise about the Carpio DeltaHub gaming wrist rest? In this article, you will find a detailed review of DeltaHub Carpio G2.0. So let's read on to find out!
The DeltaHub Carpio G2.0 – Reviews and Features
Latest from the DeltaHub store, the G2.0 Carpio is a curved design device constructed of plastic and silicone. The intention behind the G2.0 wrist rest is to facilitate easy wrist movement and consistent support for your wrist while using the mouse for gaming or work. This peculiar item in the world of gaming accessories is made especially for players who have wrist strain. The wrist is raised more naturally to lessen discomfort during extended gaming sessions.
The Carpio 2.0 comes in both left and right-handed versions, and you can also find a larger size. To know more about the DeltaHub Carpio G2.0, below is a feature-wise breakdown of the product along with the pros and cons.
Adjustability
When we speak about ergonomics, adjustability is a given. And the Carpio G2.0 lives up to the expectations. With an adjustable silicone strap, the wrist rest is fully modified to the size of the wrist of the user. This strap must not be too tight or loose for your hand to slip out. Although it grips your hand against the wrist rest, the silicone strap isn't uncomfortable or too hard on your hand. To add into the comfort the strap is added for extra comfort.
Durability
The DeltaHub Carpio G2.0 is built with a lightweight plastic with Teflon gliders under the base. With proper care, the Carpio G2.0 is constructed for a long time of consistent use. The silicone strap is prone to wear and tear, and the Teflon gliders are designed to stand against friction. In addition, the design and material selection ensures swift movement and versatility on various surfaces. Customers applaud the wrist rest for its easy and smooth movement against various surfaces.
Design
The Carpio G2.0 has a clean, uncomplicated appearance that is primarily minimalistic. It is only black, which should go nicely with most gaming settings. Due to the product's relatively modest size, it is simple to pack and transport.
Price
One potential issue with the Carpio G2.0 is its price point, which some users may consider a bit steep, especially for something that looks and feels like a mixture of rubber and plastic snapped together. Also, few people heed the importance of a wrist rest until their wrists hurt.
However, it's important to remember that this is a specialized product designed to address a specific problem and has ergonomics embedded into the design. This is why it's likely that the materials and technology used in its construction contribute to the higher cost.
Comfort
Once the learning curve with Carpio G2.0 is over, the product feels extremely comfortable. This is mainly because the silicone pads provide cushioned supports against the wrists. Secondly, the curved profile of the wrist rest is designed to accommodate the wrist in a natural resting position. The best thing about a curved profile is a specific right and left wrist design. 
Besides a curved silicone design, the wrist pad is also perforated to increase airflow, so your wrist and palms don't feel sweaty during prolonged use. Also, the silicone pads are easy to clean and maintain.
Learning Curve
The learning curve is a major concern when it comes to a new product, especially for a gaming or work setup. Because efficiency and performance are compromised until a person gets used to a new product and adjusts to it. Many people name the big drawback of Carpio G2.0, a relatively long learning curve.
As the design elevates your wrist in a weird position, many people give up because of the discomfort. New users also feel wrist soreness. But it is also reviewed that you tend to feel the benefits with regular use of only a few days or a week.
Customer Reviews
More than 70% of customers rate the DeltaHub Carpio G2.0 a 5 stars, and on average, the Carpio G2.0 has a rating of 4/5 stars. As translated from customer reviews, the only negative reviews are because of the relatively large learning curve. Customers admire Carpio G2.0 because of the way it eliminates stress and relieves any sort of wrist cramp and pains while typing. The adjustable strap is also a plus point and the silicone design which makes the product last is worth the price.
Pros and Cons of Carpio G2.0
Knowing about a product helps make the right decision of whether or not to make a purchase. Considering the features mentioned above of the Carpio G2.0 and the positive customer reviews, the G2.0 wrist rest comes highly recommended. Further, below are some pros and cons to sum up the performance and user experience of Carpio G2.0.
Pros
The G2.0 wrist rest is portable and easy to carry, so you can have wrist rest support wherever you go.

The design is well planned and engineered to be not only comfortable but also look pleasant.

With G2.0, you can work for extended periods without straining your wrist

It also minimizes the developed carpal tunnel symptoms.

Compatible and versatile for a variety of surfaces
Cons
Expensive

Some people complain about the wrist rest slipping under strong, swift mouse movements.

Your wrist might take some time to adjust and feel uncomfortable at first
The Carpio G2.0 is, in general, a good option for gamers who want to lessen wrist pain and increase their general comfort during extended gaming sessions. Although it could take some time to get used to, the rewards are well worth the effort.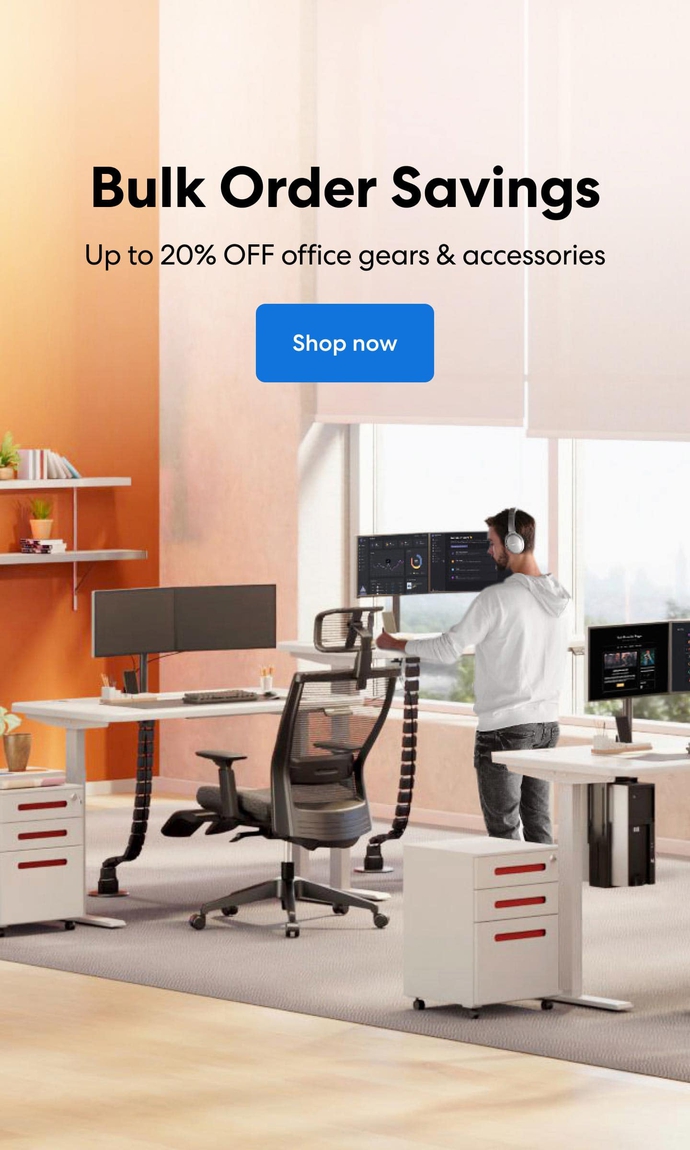 Subcribe newsletter and get $100 OFF.
Receive product updates, special offers, ergo tips, and inspiration form our team.