Smart Products
Three Best Desks for Children's Room with Ergonomic Features

Autonomous
|
May 24, 2021
1,715 Views
Many times, you need a desk for the children's room. If they don't have a proper place to do homework, they might feel uncomfortable and demotivated.
However, there are many options when it comes to finding the best desk. Choosing the right one helps you to enjoy all the benefits. Why not look at everything you need to know?
Why Your Children's Room Needs a Desk
Many parents struggle with clutter, especially if they have more than one child. You might be wondering how a desk can help. For all you know, it can make your children's room even messier.
However, the truth is that having a desk for a kid's room might make your life easier. On the one hand, you don't have to worry about school supplies being all over the place – they can be on top of it, or in its drawers.
On the other hand, you can teach your children to be more organized by showing them how to keep a neat and clean desk. If you do that, they are probably going to feel more motivated to study and do homework as well.
Another reason why you need a desk for a kid's room is that your children need the proper places to sit and do homework. They require specific ergonomic properties so they don't experience any back pain. Thus, a desk might come in handy.
Why Your Children Might Love a Desk in Their Room
If you find fun words, a desk for the kid's room might make your children very happy. You can set it up with their help and teach them many things in the process.
For example, if you have a desk yourself, you might show it to your kids and encourage them to keep it neat. Likewise, you might explain that it's the perfect spot for them to do homework and study, which can motivate them to proactively do so.
Many children also feel like they're more mature when they have a desk in their room, especially if they notice that you also have one. They might feel inspired and want to imitate you, which can strengthen your bond.
Three Best Desks for Children's Room
Now that you know why you should get a desk and why your kids might love it, check out these three options.
1. SmartDesk Core
The SmartDesk Core is one of the best ways to go if you want a reliable desk that allows increased well-being and a boost in your children's motivation to do schoolwork.
It offers four programmable settings so you customize it in any way you want. Additionally, it has an electric dual motor to ensure your satisfaction.
With a spacious top, the SmartDesk Core is a good option to avoid school supplies lingering in every part of your children's room. It's big enough to fit a laptop and other different items.
The desk also has a solid steel frame and a five-year guarantee in case you have any issues. Besides, it offers a payment option that might fit your budget. With a monthly commitment, you can purchase the item by paying in parts.
2. SmartDesk Junior
If you want a good desk for the children's room, the SmartDesk Junior is one of many people's favorites.
It is an adjustable desk for kids that ensures your children's comfort, safety, and happiness. It can give their room a different feel and complement an ergonomic kids chair.
The SmartDesk Junior is one of the top desks for kid's rooms that you can find if you're looking for fun options that are also comfortable and useful.
The desk comes in three different color combinations: red and blue accessories with a white top, lavender and pink accessories with a white top, and green and natural blue accessories with a white top.
A good desk for a kid's room is not only beautiful, but it is also useful. That's the case with the SmartDesk Junior. It allows your children to stay focused and motivates them to complete their schoolwork.
3. SmartDesk Core Duo
Do you have two or more children and limited space? Then, the SmartDesk Core Duo might be for you.
This desk offers two surfaces to economize space and ensure that your kids stay focused. It's an incredible option if you need a desk for a kid's room that doesn't require much space.
With no less than a seven-year warranty, the SmartDesk Core Duo offers an energetic experience. It has a powerful electric system and guarantees maximum comfort while also offering a beautiful design.
If you combine it with an ergonomic kids' chair, you can rest assured that your children are going to be focused and comfortable while they complete their schoolwork. Getting the best desk for a kid with a small room is a great way to enhance their learning process.
Pros and Cons of Having a Desk in Your Children's Room
Having a desk for children's room can bring you many benefits, but it also has some disadvantages. Check them out:
Pros and Cons of Having a Desk in Your Children's Room
It gives your children a comfortable place to study and do homework.
It tells them that the spaces to study and play are different from each other.
It helps you maintain an organized room, as you can get a place to put school supplies and similar items.
You need to invest money.
You need to pick the best option for you and your children's needs, which might take time.
If your kids have never had a desk before, you might need to teach them to keep it neat and organized.
Just like you probably have an ergonomic chair to complete your work, your kids also need the best items they can get. That can teach them to stay focused during their study time, but also motivate them to keep the desk organized and neat.
Final Thoughts
Having a good desk for your children's room is essential because it helps them have a proper space to do their schoolwork. Now that you have some options, evaluate them and choose the best one for your kids' room. That way, you can contribute to their learning process.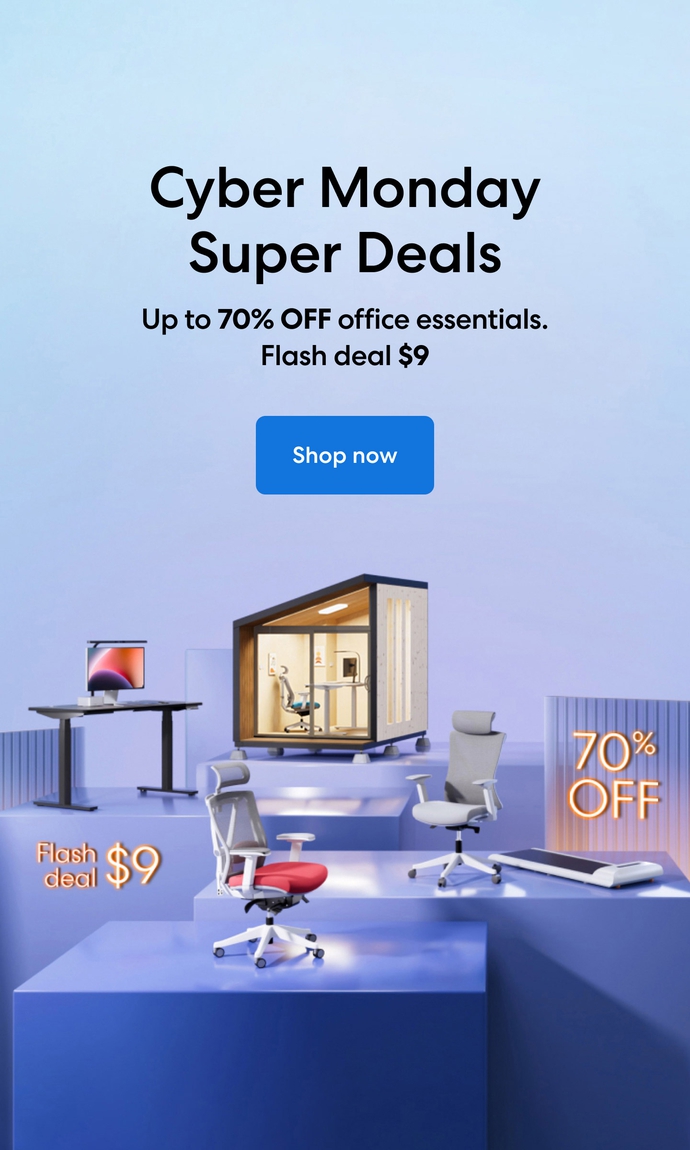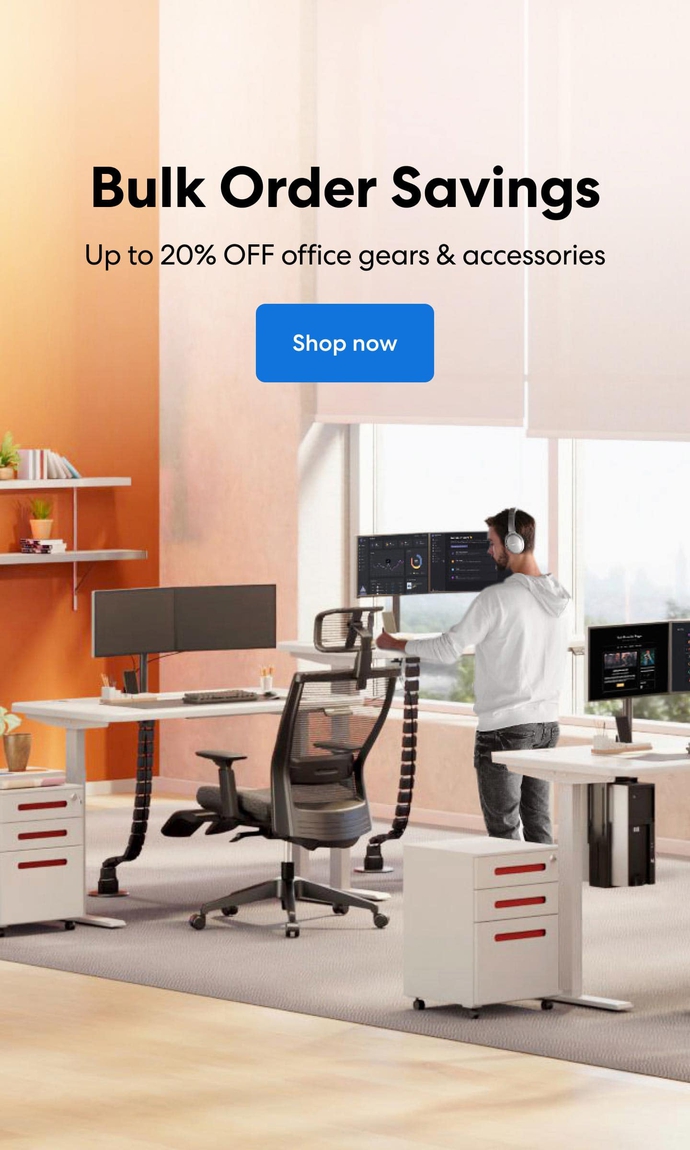 Subcribe newsletter and get $100 OFF.
Receive product updates, special offers, ergo tips, and inspiration form our team.