Shopping for a new office desk chair is one of those tasks that can seem overwhelming at first glance. On the other hand, you may be thinking, "it's just a chair. How hard can it be?" The choice out there is vastly diverse, and the best chair for you could be entirely different from the top pick for your office neighbor. 
Of all the considerations to be made when browsing your options, the price tag is undoubtedly one of the frontrunners. Sticking to a budget is not always easy, and a high-quality office chair does not always run cheap. Not wanting to compromise on quality, finding the best office chair promotion is the way forward for many. 
Luckily, there are ways to find the best products at the best prices, with a little help from us. Read on to find out more about what you need to be looking for in your next office chair best deal on the websites, and our top office chair sale picks for 2021. 
Benefits Of a Good Office Chair
First things first, why is it so essential to have a good chair? When you are looking to buy an ergonomic chair online, there are a few things to look for to ensure you get the most out of your purchase.
Ease of movement
The bulk of your chair has to be suitable for the space in which you work. A big, heavy executive chair is fine for behind a large standing desk in a spacious office. In a small at-home workspace, however, it could be overwhelming. If you cannot move around freely then your productivity and workflow are sure to be disrupted.
How well the chair moves with your body is also important. A stiff upright back is no good if you need to twist and turn and look around, and an option with roller wheels is preferable for those who are up and down a lot.
Choice of material
Some swear by leather, others by mesh, and the rest by everything in between. The truth of it is that what matters is that you like it. There is no denying that some materials are more suitable than others for long-term durability and comfort, so try to weigh up your style preference with practicality.
A leather chair, when treated well, can last many years without losing its comfort, although cracking is a problem if exposed to too much sunlight. Additionally, leather is not breathable. On hot days, if your office tends to get warm, you could find yourself in a sticky situation.
Mesh, on the other hand, is fresh. When combined with other lightweight fabrics, mesh lets you stay feeling cool throughout the day, so it is great for someone who works long hours.
The choice of material also affects the cost, so bear this in mind when looking for a discount desk chair.
Back support
Aches and pains are a common gripe for office workers, especially if they are using an unsuitable chair. Old, standard chair design often gives little to no thought about how well the spine and lumbar area are supported. If you suffer from back pain of any kind, an ergonomic chair should be on your watchlist.
In an ergonomic chair with back support, lumbar support is one of the primary concerns. They come with reclinable settings and adjustable angles to keep your spine supported at all times. You can choose from mid-back or high back, headrest or no headrest, and you can customize the settings to fit your back.
Other adjustable features
Height, seat depth, headrest, armrests, leg rests, and back height are some other things that can improve comfort. The more things that are adjustable, the better you can customize the chair to suit you and the more supported your body is going to feel.
Poor posture is the main reason people end up with pain, and incorrect seat settings are the primary cause. If you opt for a non-adjustable chair, you are risking these issues. Those who only spend short hours at the desk don't need to concern themselves as much, but full-timers should take it into serious consideration.
Durability
There is no point in buying a chair that is cheap in both price and quality, otherwise, you end up spending more in the long run to replace it. Choosing a good chair in the first place helps you get your money's worth. If you can find one in an office chair sale, even better! 
Finding an ergonomic chair deal is beneficial for comfort and health. Style is a bonus, of course, but a top-quality office chair provides much more than that. Long-lasting quality that costs a little more upfront is better than something that needs to be replaced every year, and the health of your spine is not something worth gambling with. 
Best Places to Buy Discount Office Chairs
Autonomous
Few places understand more about how to build the perfect ergonomic chair than Autonomous. The selection of workspace furniture available is highly professional and expertly designed to allow for optimal comfort, productivity, and style. 
Autonomous have an office chair and desk sale available to all those who sign up for the employee purchase program. Special pricing is available to all businesses who join. So far, more than 10,000 people have signed up to make the most of the excellent deals on offer, including a desk chair combo deal. 
Alternatively, use the Autonomous promo code for up to five percent off all the best products. The office chair discount code can sweeten the deal a little on some of the best ergonomic chairs on the market. 
Office Chairs Outlet
By partnering directly with manufacturers and dealers, Office Chair Outlet can offer a range of excellent brand chairs at special prices. With more than 20 years in the industry and an equally well-established reputation, Office Chairs Outlet is a powerhouse in office chair promotion. 
You can shop for office chair best deals by brand, type, style, material, or market. The site states the best price guarantee on designer chairs and has free delivery on all products! If you have your heart set on a top brand but want to avoid top prices, you can find a good ergonomic chair deal or desk chair combo deals with Office Chairs Outlet. 
Overstock.com
Overstock.com is a one-stop-shop for discount prices on furniture and office wear. The site often offers an office chair discount code, ergonomic chair deal and other promotions site-wide. All the products are overflowing so are sold off at lower prices. Additional sales and discounts are run periodically to clear leftover stock, meaning you can find some real bargains if you look at the right time! 
The site has an impressive choice of office chair best deals in various styles and price brackets, and you can narrow down your search by price or category. Additionally, the average price at Overstock.com is lower than that of the Office Chair Outlet, but there are not as many designer options. 
Staples
Everyone knows Staples as a go-to place for office supplies, but did you know it also stocks some pretty great desk chair combo deals? As well as having its own line of ergonomic and executive office chair best deals, the site also stocks models from some other well-known brands at good prices with many office chair sale. 
Staples offers free next-day delivery on many products and has "special buys" available all year round. 
Top Five Best Chair Deals
1. ErgoChair Pro
The first office chair best deal in this list is the ErgoChair Pro from Autonomous. Undoubtedly one of the frontrunners for top-quality ergonomic chairs, the ErgoChair Pro is an exceptional office chair. Every inch of the build is geared towards maximum comfort and optimal posture support. It is also made completely from "earth-friendly" materials. 
Style is also not amiss with the ErgoChair Pro. The look and finish of the chair scream class and professionalism. It is perfect for a streamlined office space and it is easy to move around in and glides freely thanks to the expertly engineered wheel frame. 
The ErgoChair Pro is also one of the best choices for anyone suffering from chronic back or neck pain. Adjustable lumbar support and additional add-ons for extra comfort keep pain at bay during long shifts. 
Already excellent value for money at the full price of $499, Autonomous partners can benefit from the office chair promotion to reduce it further. The green color option is available for as low as $349 - a massive discount! 
2. Autonomous AvoChair
This quirky eco-friendly office chair is a steal at less than $300, with further reductions available by using the office chair promo code or signing up for the Autonomous business partner campaign. 
Made almost entirely from recyclable materials and with a modern, curvy shape, this design is perfect for a forward-thinking office. It has all the excellent features of more expensive ergonomic chairs, including full adjustability, durable and comfortable material, and excellent maneuverability. 
The AvoChair can support up to 250 lbs and is a lot less bulky than a lot of similar chairs. It fits seamlessly into a modern at-home work area without taking up too much valuable space. Millennial workers love the look and environmental responsibility of this chair. As such, it is a firm favorite for young businesses. Let's click on and pick this office chair best deal.
3. ErgoChair Recline
Another Autonomous bargain and office chair best deal option - that can be made even better with the various deals on offer - is the ErgoChair Recline. Coming in just under $300, this is one of the best-value ergonomic chairs on the market. 
The sleek, professional design looks great in any space, and the streamlined build makes it suitable for offices of any size. People who want a highly supportive and comfortable chair but don't have a big budget are certain to love the ErgoChair Recline. 
With mesh backing and an extra comfy foam seat, long workdays are no trouble for this chair. Additionally, every aspect of the chair is adjustable to ensure maximum support and encouragement for good posture.
4. Glitzhome 48"H Mid-Century Modern Adjustable Office Chair
Style comes by the bucket load with this Glitzhome design. Available in five different colors on the Office Chair Outlet website, this chair is bound to look excellent in any private office. Designed with fashionable but busy workers in mind, the leatherette covering gives off an expensive and classic look. 
The chair is adjustable, with customizable height, backrest, and seat depth. A sturdy steel frame and gas pressure stand help quality this model as a durable piece of equipment worth investing in. 360-degree swivel and seamlessly rolling wheels make moving around easy. 
Thanks to the great office chair best deals available at Office Chair Outlet, you can pick up this beauty for less than $250.
5. Boss Mesh Chair "The Breeze" with Headrest
This design is all about prolonged comfort and breathability throughout those long days at the office. Every fabric choice that went into the design is expertly placed to ensure the chair is suitable in all conditions. This simple but sleek design is also adaptable to any surrounding, with an all-black color palette and streamlined build. 
The ergonomic features of the Boss Mesh Chair are on point, with all the adjustable and customizable supports you could ever need. A sturdy build and wear-resistant materials make this a worthwhile investment. 
At around $285 on Overstock.com, this chair is a perfect choice for a busy office. Easy to clean and care for, the Boss Mesh Chair can be a fantastic addition to a bustling workplace. 
Final Thoughts
Quality should never be put aside because of budget when it comes to something as integral to everyday life as an office chair. It may not occur to you at first, but the desk is where much of the population spend the majority of their waking hours. 
A poor-quality desk chair can reduce productivity, cause real discomfort, and leave you with problems later in life, so it is worth spending a little more on one that you feel comfortable in. 
Don't be stuck with a rubbish office chair. Best deal options can be found in various places online. A discount desk chair is a great way to get the quality you need at a price you can afford. Look for an office chair promotion code or office chair best deals like the one on offer now at Autonomous. Search for a discount site, such as Overstock.com. 
Whatever way you do it, make sure you get the support and comfort you deserve!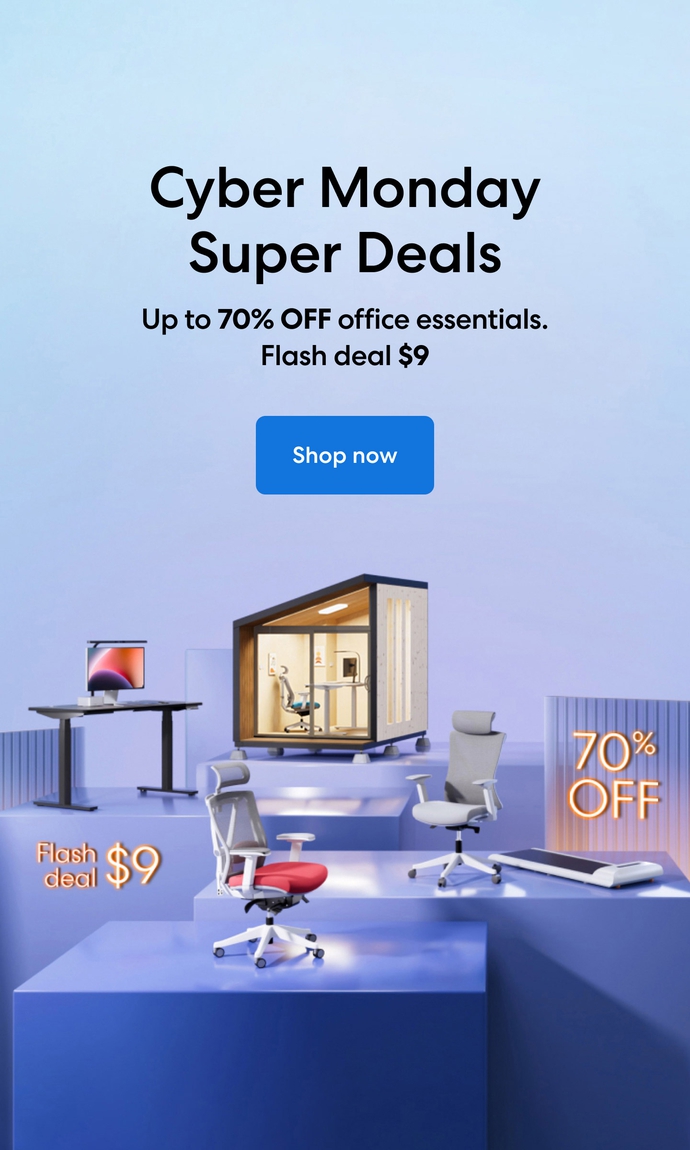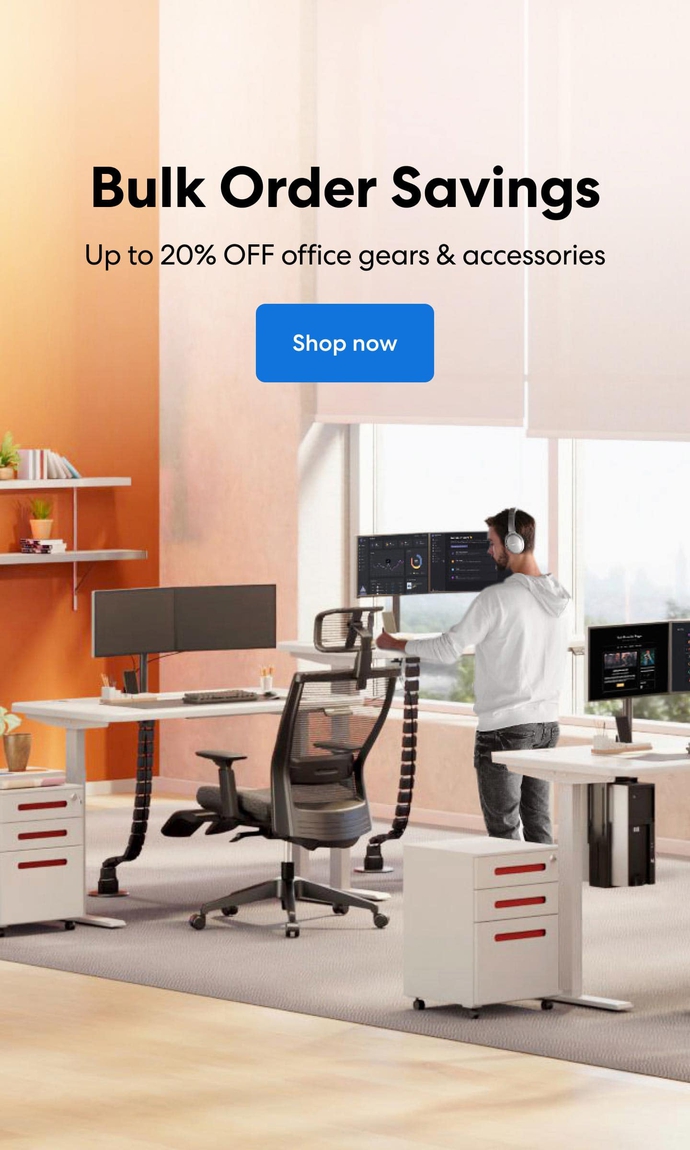 Subcribe newsletter and get $100 OFF.
Receive product updates, special offers, ergo tips, and inspiration form our team.