Safety measures due to the global pandemic mean almost everyone has to make compromises with their usual holiday festivities. Thanksgiving is just around the corner and the holidays are coming up! While we may not be able to celebrate the way we normally do, we can still embrace the spirit of the holidays with gift giving, delicious food, and of course, the Christmas Queen Mariah Carey.
This Black Friday, you don't need to wait in long lines or risk your health in crowded areas...we've got some insane deals for you as part of the Autonomous Black Friday sale! Do you know someone who works from home? Give the gift of the very best smart ergonomic home office tools, and save big when you take advantage of some of these special limited-time promotions. Plus, it's a great opportunity to treat yo'self too!
It's a Black Friday bonanza like never before with games, contests, huge discounts, prizes, and more! Are you ready?? Let's go!
Minigame: Clappy Rex tests your skills and rewards you!
Anyone familiar with the classic, addictive game for mobile "Flappy Bird" will want to give this one a go! Our take on this game, "Clappy Rex" will be available and free to play on our website from November 14! You'll have two free turns per day that you can increase by sharing the game with your friends subscribing to our blog, or liking our fan pages on social media.
The higher the score, the deeper the discount! Once you hit a certain milestone, you'll receive a corresponding reward based on your score. It's up to you and your Clappy Rex skills to decide just how much you'll save. Best of all, you can try it every day! Hone your skills and eventually you'll get an even bigger discount.
Even without winning a discount...you might just get addicted to playing this game for the fun of it. Be sure to give it a try!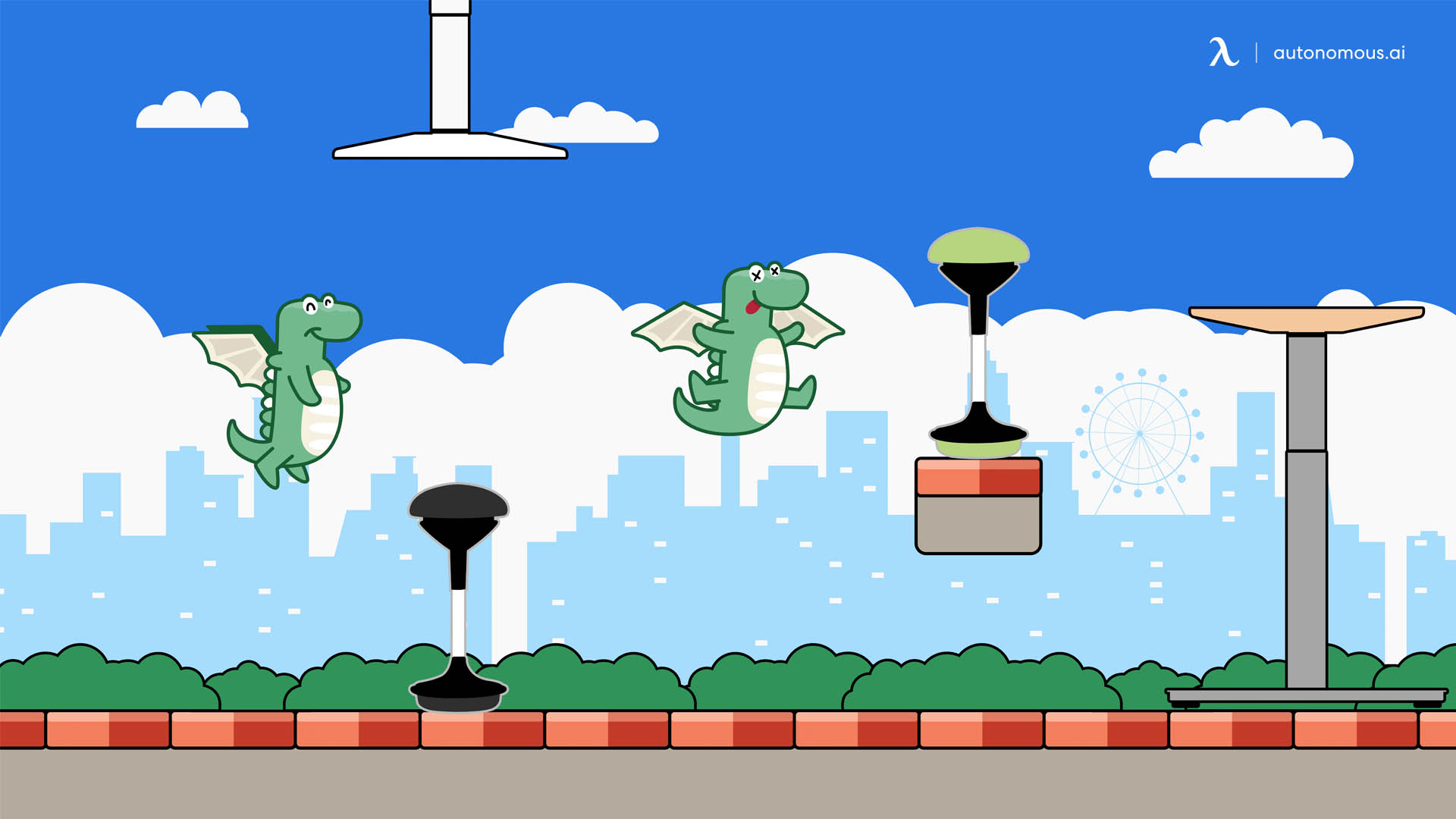 Exclusive early specials for existing customers
Our existing customers will be treated to some of the best and earliest Autonomous Black Friday deals! You'll receive emails and updates from us when they're available, so be sure to subscribe and check for our emails in the coming weeks. Upgrade your home office or expand your desk setup accessories with amazing smart tools that supercharge your energy levels and give your productivity a much-needed boost!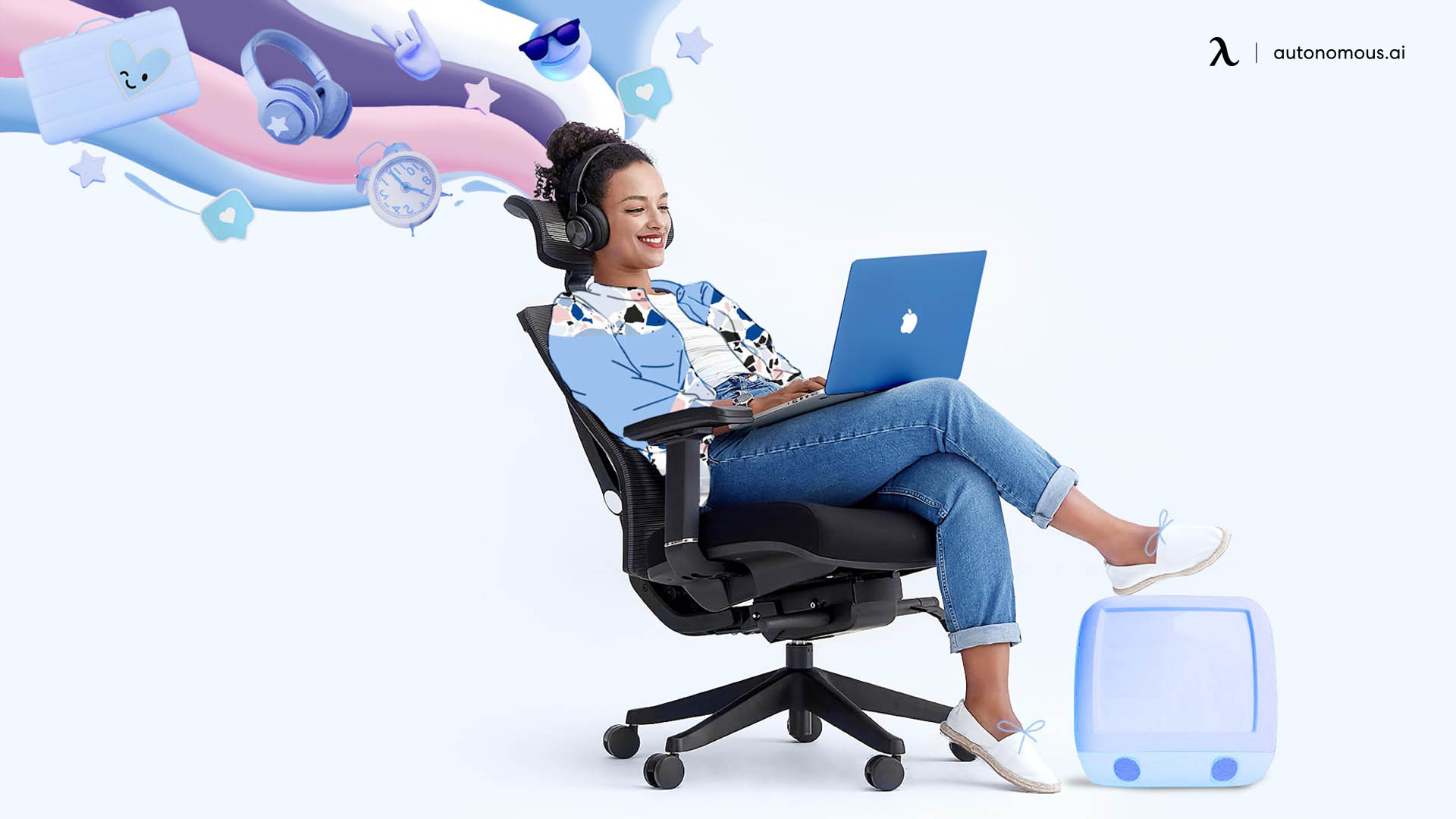 Share more, save more!
Look for a special pop-up on our website this Black Friday. It'll contain information and instructions on how to share with your friends and colleagues. We want everyone to join in our Black Friday festivities, so as a reward, we'll give you a bigger discount on you and your friends' order the more you share it!
You can invite up to 5 friends to join you and receive discounts. Each of your friends will also receive a special discount code via email that they can use within 48 hours of receiving it, and each email can only receive one discount code from this program.
It's a super easy way to get the best deal for your smart home office, plus get the word out to your friends so they don't miss out on the best Autonomous Black Friday deals. This Black Friday, sharing is caring...and saving!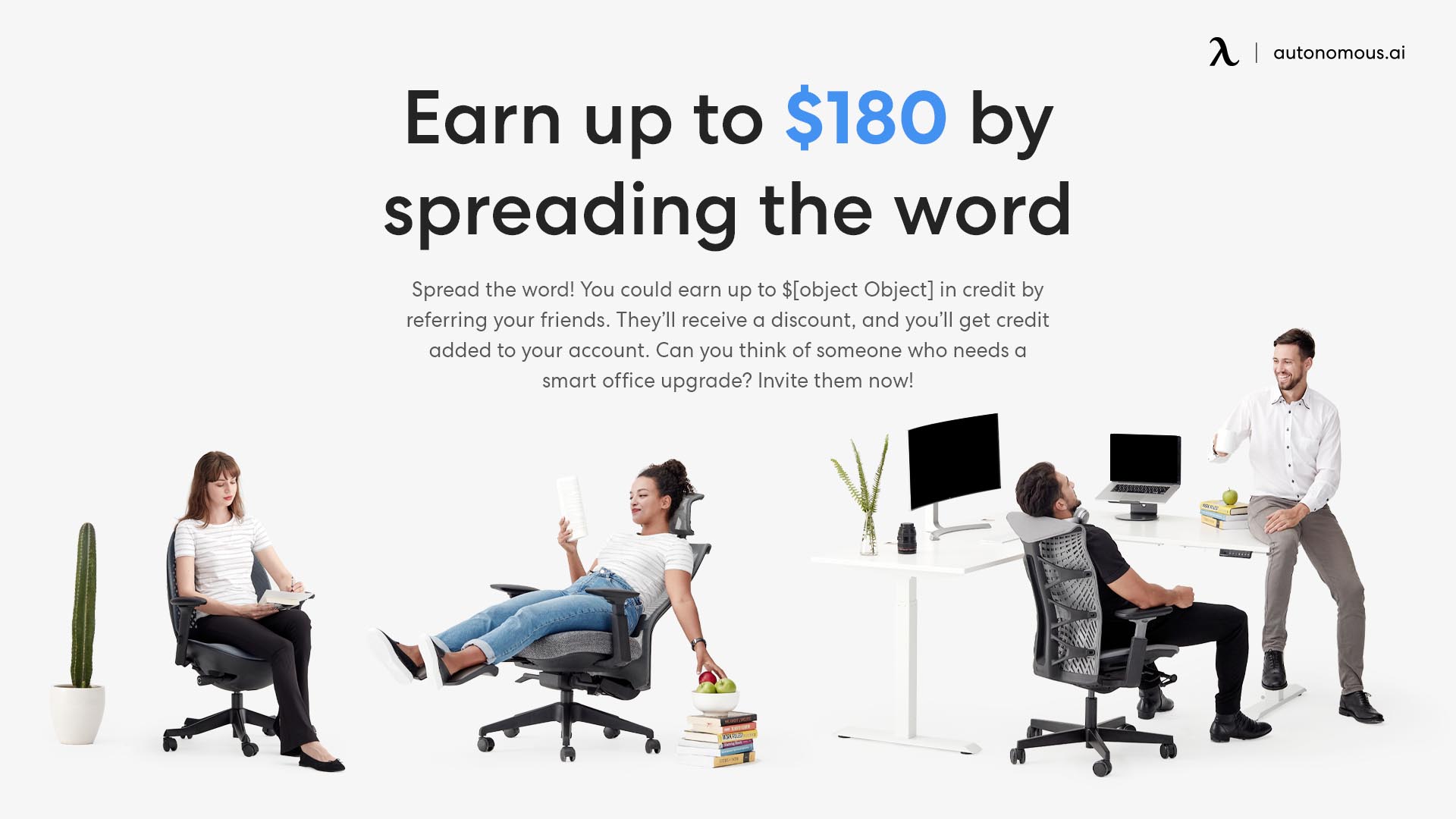 Combo Specials - you won't believe these discounts!
You might be thinking of doing an ergonomic office overhaul with a standing desk and an ergonomic chair. Autonomous SmartDesks and ergonomic office chairs go hand-in-hand to create the ultimate productivity experience. That's why we've decided to bundle them together with some of our lowest discounts ever so you can finally get the office upgrade of your dreams!
By low, we don't just mean 10%, 20%, or even 50%. Hawk-eyed shoppers can catch discounts to as low as just $1 this Black Friday. For the same price or lower as it costs to buy a Big Mac combo or a coffee from Starbucks, you could have a brand new ErgoChair and SmartDesk combo from Autonomous.
Keep an eye out on our social media channels and subscribe for announcements so you'll know exactly when these combos are available. There's a limited number available only at certain times, so be sure to keep up with our updates to know the best time to shop and score an incredible desk/chair combo!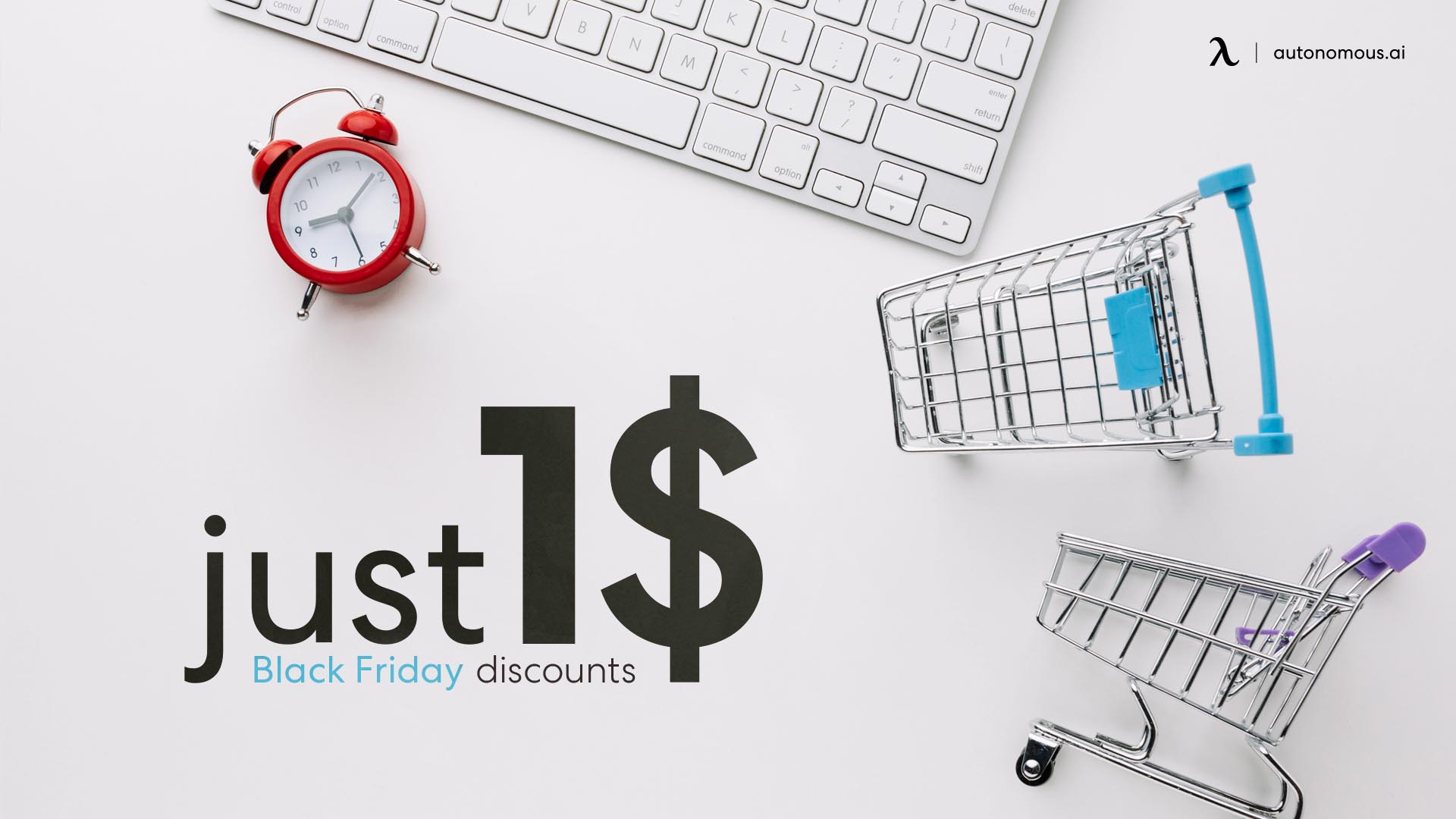 Always On discounts, color discounts, and more
As if that isn't enough, we'll also have a special section on our website from October 28th until Cyber Monday with rotating discounts on our smart office tools. This means you'll have a chance to score a great deal even if you miss some of our other limited-time offers!
From November 16-20, we'll also be offering a discount on all black color chairs and desks in the spirit of Black Friday. This is a great color especially for professionals and anyone looking for a muted and sophisticated aesthetic for their corporate office or home workspace.
With so many insane deals and promotions this Black Friday, it's hard to keep up with all the ways you can save and win! Fear not, we'll be keeping you updated regularly with reminders and opportunities to save—all you need to do is visit our website and subscribe. Don't miss out on this once-a-year opportunity to get the very best savings for your home office, or give the gift of comfort and productivity to the people you love this holiday season.
Good luck, and happy shopping!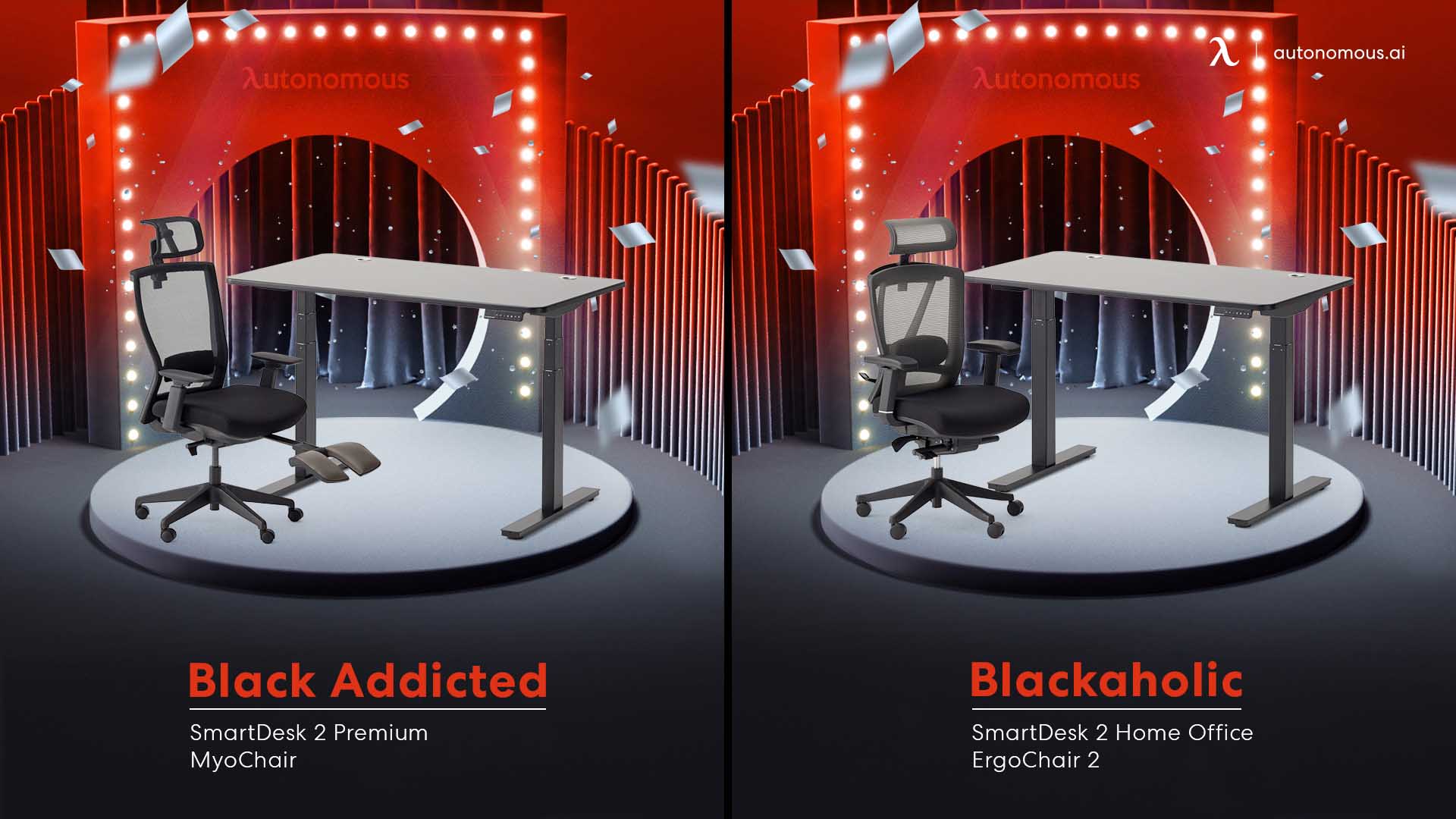 Get exclusive rewards
for your first Autonomous blog subscription.

WRITTEN BYAutonomous
We build office products to help you work smarter.
Coming at You Live from Autonomous' Social Media!
Please fill the information below.
Thank you!