Workplace Inspiration
Dream Desk Setups with Autonomous and Jordan Pulmano

Autonomous
|
Aug 6, 2020
19,836 Views
Welcome back to another installment of Dream Desk Setups with Autonomous! A blog series where we present what we think are some of the sleekest, sexiest, most innovative desk setup ideas from around the globe. Through this blog series, we aim to keep you all informed of the greatest office and gaming tech and accessories on the market so that you can get inspired with ways to build your own dream desk setup.
In today's post, we present you with the clean and minimal desk setup of California based director and cinematographer, Jordan Pulmano. The minimal office desk setup is so squeaky clean you could practically eat off of it. Jordan keeps things to a bare minimum and equips his stunning dual screen workstation with the very best tech, furnishings, and accessories to create one of the sharpest home office desk setups we've come across.
Ergonomic everything
Every dream desk setup of course starts with a dream desk. Jordan has chosen the SmartDesk Pro from Autonomous. He's customized his desk with a table top in a sexy deep walnut finish, and all black metal leg frame. There are many other finishes and colorways to choose from, so customizing the perfect standing desk to suit your office is super easy. We're all currently facing the global wave of remote working from home. Equipping the home office with ergonomic furniture has never been more crucial to keeping us motivated and productive during every working hour. 
The Classic sized SmartDesk 2 has an enormous desk top size of 53" x 29" (if you want even more space, the XL size of the desk measures a whopping 70.5" x 30"). The adjustable standing desk has an impressive height range of 40" at its lowest to 73" at its highest. Its rock solid metal leg frame is powered by a reliable dual motor system that can support up to 300 lbs. Way more than enough power to keep all of your office tech safe and sound. With four programmable presets, the SmartDesk 2 is great for whenever you want to stand up, sit down, or anything in between. As a content creator himself, the adjustable standing desk is perfect for Jordan's product review videos and other activities. Being able to adjust the height of the table on the fly with just the touch of a button makes workflow flexible and fluid, and allows Jordan to keep active throughout the day with a dynamic range of physical movement. Packed with ergonomic features and an incredible 7 year warranty, the best part about the SmartDesk 2 is that this leading standing desk is super affordable, especially when compared to alternative options out there on the market. Depending on size and finish, entry level price starts at only $449! 
If you're an editor, designer, or in any line of work that involves hours upon hours seated in front of your computer screen, an ergonomic chair is key to keeping you physically comfortable and mentally sound whilst working remotely from home. Jordan pairs his SmartDesk 2 with a Kinn Chair from Autonomous. Its innovative fish bone design made from an advanced TPE material molds perfectly to the spine, eliminating fatigue that comes with sitting for long hours. The ergonomic chair actively supports the back and does wonders for improving poor sitting posture. Jordan has opted for the black chair frame with grey TPE and grey mesh cover, which we think complements the walls of his home office and black leg frame of his desk perfectly. You can also choose the Kinn Chair to come "naked" without a mesh cover and in a variety of other colors.
Perfect symmetry
There's no denying it, the absolute showstopper  of Jordan's minimal, yet functional desk setup, are his delicious dual monitors. The 27" Class 4K UHD IPS LED HDR Monitor from LG provides supreme clarity, with four times the resolution of Full HD. The IPS computer monitor reproduces 98% coverage of the sRGB color spectrum, keeping colors consistent and true-to-life, even at wide viewing angles. HDCP 2.2 compatible, Jordan's monitors fully support 4K resolution from video streaming services, video game consoles, and Ultra HD Blu-ray disc players. Making this dream desk setup so much more than just a home office.
The sleek looking LG display does come packaged with its own ergonomic stand, but we're in love with how Jordan chooses instead to elevate his screens using twin monitor mounting arms from North Bayou. By levitating his displays, Jordan successfully declutters and frees up his desk space, making for the perfect minimal home office setup. The desk mount arms fit with most 17" - 27" monitors and can support up to 19.8 lbs. Fully adjustable, the durable gas spring system ensures easy positioning of your monitor so you can personalize your work station any way you want. One of the sturdiest desk mounts on the market, the monitor arm provides a full range of motion. The monitor can be tilted and rotated effortlessly in any direction. Tilt angle ranges from -30° to +85°, with a combined 360° landscape rotation. Easily create the most comfortable viewing angle during every minute of work and gameplay for the ultimate ergonomic experience. Jordan chooses to keep his dual monitors perfectly level with two separate stands to keep his dream desk setup as flexible as possible, but of course you can kill two birds with one stone so to speak and invest in a double arm desk mount as a more convenient choice. 
Get into the groove
Working remotely, we're all spending so much more time in the home office. It's important to set the right tone and create an environment that gets us in the mood to do our best work. Sound and lighting are effective ways to enhance any dream desk setup and Jordan successfully manages these two factors with some really easy solutions.
For sound, Jordan uses the Soundlink Mini Bluetooth Speaker II from BOSE. Wireless and ultra compact, the outdoor speaker can be taken anywhere and has an impressive bluetooth transmission range of 30 feet. And its lithium ion battery allows for a lengthy 10 hours of big sound and deep bass from one full charge. A great bluetooth speaker perfect for watching Netflix, casual music listening, and for hands free phone calls. Its speakerphone feature conveniently connects to your phone or tablet producing loud, clear, and echo free calls. With all of the zoom meetings and conference calls that we're knee deep in everyday, this little baby has never been more handy.
When editing footage, it is vital for Jordan to be able to see the truest color working from his dream desk setup. He's made some very clever choices that keeps his workspace flexible depending on what his setup is being used for at any given time. Natural light is always a great idea, especially when creating a minimal desk setup that reflects a sense of tranquility and space. Jordan positions his desk in front of massive windows, keeping things bright and airy during the day. By installing some simple shutter blinds, Jordan is able to black out the room whenever he is performing tasks that involve accurate coloring, or when he needs to see the true color of an image on the screen. Some simple yet attractive bias lighting that offers both warm and neutral toned light transitions, further helps create the perfectly lit environment to aid with viewing on screen color accuracy. So that he can produce his best work.
Handy little sidekick
But hold up! What driver is Jordan using to run his sleek desk setup? If you look hard enough, you might be able to see a cheeky shelf hidden underneath his SmartDesk. Believe it or not, Jordan runs his entire home office from his trusty 2017 Macbook Pro with max specs. The reliable laptop is kept neatly tucked away using the Black Sliding Laptop Tray Under Desk Mount from VIVO. The 360° swivel tray is made from a sturdy steel construction and helps keep Jordan's desk minimal, spacious, and free of distractions.
The 2020 release of the iPad Pro has been widely touted as Apple's greatest tablet yet. Great for those who are always on the go for work, the iPad Pro is small, portable, convenient, and powerful enough to work and edit wherever the day takes you. With its A12Z Bionic chip, the iPad Pro is so fast it outpaces most PC laptops available today. Jordan pairs his 11" iPad Pro with the uber popular Magic Keyboard. Like with most keyboard cases for the iPad, you have your standard flip up to reveal the keypad. What makes this keypad cover so unique though, is its hinge which allows for dynamic screen tilt. Angling your tablet, it's almost like a MacBook Pro meets an iMac in terms of its screen tilt mechanism. The Magic Keyboard brings the iPad that much closer to a proper laptop experience. The keyboard itself is backlit, making it easy to type under darker conditions. Whether you're sending emails from bed, or taking notes during dimly lit university lectures, the Magic Keyboard helps Jordan transform his iPad Pro into a secondary laptop. As an essential part of his dream desk setup, the 2020 iPad Pro is the perfect side display to keep track of emails, notes, and schedules, all in one small, clean, neat, organized package.
Pimp your ride
Jordan keeps his desk setup looking streamline and sharp with the simple use of digital graphics. The awesome red, black, and white wallpaper is echoed across all of his displays and devices. From the perfectly mirrored symmetry of his dual displays, to his iPadPro, and even his smartphone. By repeating the image across all of his screens, Jordan creates a strong cohesiveness throughout his dream desk setup that we find so soothing and satisfying for the soul. It just makes us feel good! (And a little bit green with envy).
The eye catching graphic is by Polish based artist Paweł Czerwiński. You can view and download all of his artwork from Unsplash. Unsplash is a website where anyone can post their photos, artwork, graphics, drawings, and anything else creative via the website's royalty free license. The license gives viewers the rights to use the image for whatever purpose and is a great resource to find wallpapers to personalize all of your devices. Now you don't need to scroll through Google search for hours on end anymore. The website's own internal search engine is full of high definition imagery across all categories and orientations. Finding the perfect picture to match your personal taste and enhance your dream desk setup is now super convenient.
The Perfect Landing
Like the rest of his work desk, Jordan keeps his peripherals to an absolute minimum and maintains mental clarity by working only with the bare essentials. The Magic Keyboard and Magic Mouse 2 from Apple are the only two tools that Jordan needs to expertly drive his ship. His simple peripherals rest on a luxurious Desk Pad from EMINTA. The desk pad measures 31.5" x 15.7" which is way more than enough space to utilize his keyboard and mouse, but this excess spacial zoning only helps to enhance the minimal illusion of never ending desk space. Made from plush, vegan friendly, PU leather, Jordan has gone with the classic all black color which really makes his peripherals pop. The desk pad is dual sided and comes in many other duo-color combinations so that you can have a color to suit whatever your mood is on the day. Water resistant, heat-resistant, and easy to clean, it's the perfect desk cover to protect your table and laptop from scratches, stains, spills, overheating, and scuffs. The smooth PU leather surface makes gaming, typing, writing, and browsing a much more comfortable and fluid experience.
And that wraps up another installment of Dream Desks with Autonomous! What was your favorite feature of Jordan's desk setup? Let us know in the comments below, we love to hear from you guys. If you think you have a dream desk setup that would blow us away or if there are other crazy good desk setup ideas that you think the world needs to see, feel free to shoot us a message to give a heads up. We're having so much fun putting these blogs together for you. We hope you're loving them too!
---
Read more...
Dream Desk Setups with Autonomous and Landon Bytheway (Part 1)
Dream Desk Setups with Autonomous and Landon Bytheway (Part 2)
Dream Desk Setups with Autonomous and Pedro Gil
A Guide on How to Setup Your Green Home Office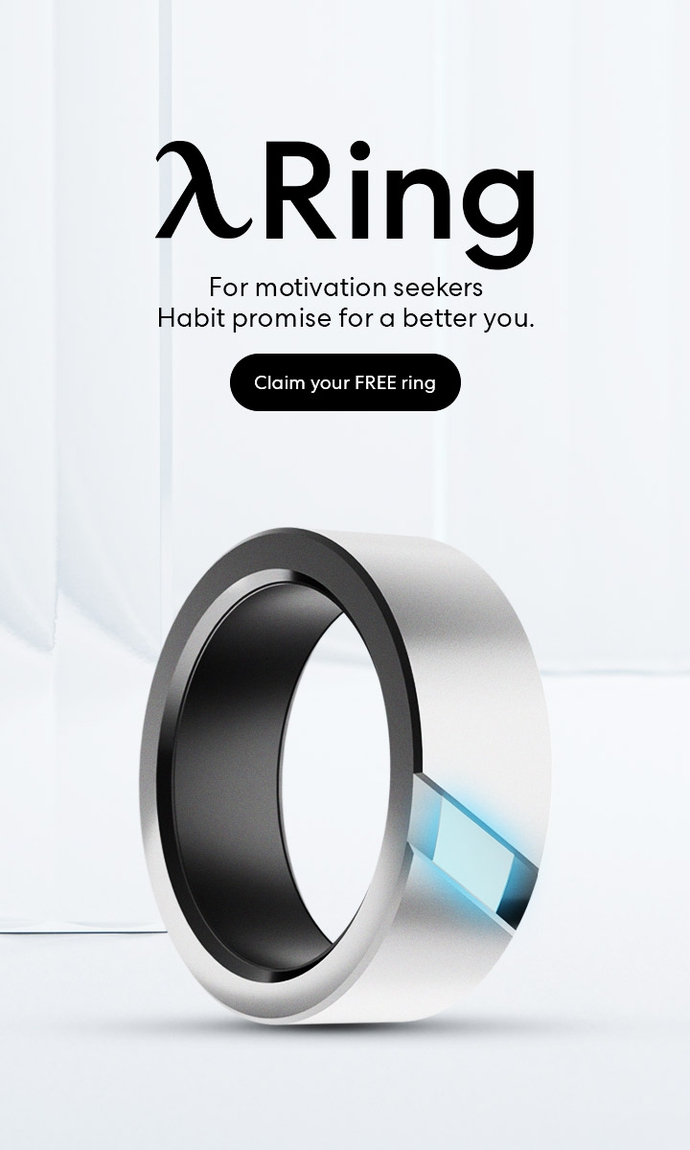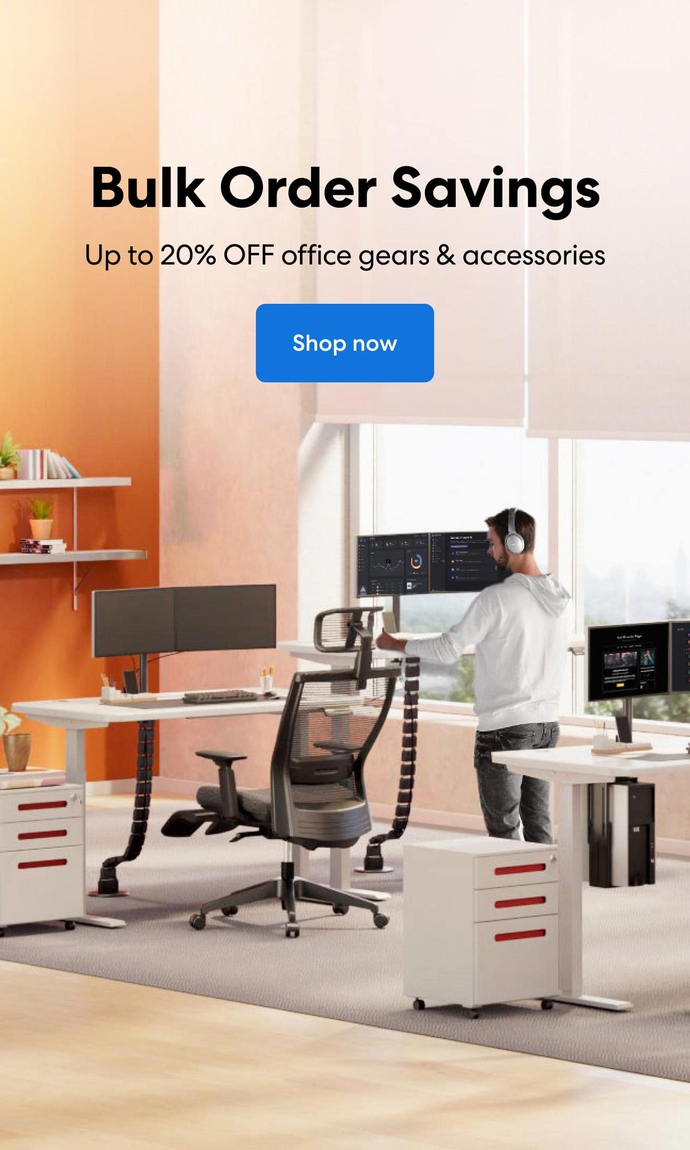 Subcribe newsletter and get $100 OFF.
Receive product updates, special offers, ergo tips, and inspiration form our team.