Being a student can be rather difficult. From tight deadlines and thick textbooks to get through, the student life can be very stressful. The last thing that you want to be worried about is your finances. While being a student, it can be troublesome to earn money as so much of your time is consumed by your studies. However, there are some convenient ways in which you can earn money as a student. These ways do not take up too much time and can easily fit into your schedule. Earning some extra money can really make college a much better experience, so discussed here are some ways to make money for students.
The Autonomous Affiliate Program
If you are a student with a knack for selling, are an online influencer or even a community manager, and are wondering how to make money in college, then this program may be the perfect way for you to put some additional revenue in your pocket. This program allows you to share Autonomous products with people and make money by doing so. You can earn commission on any orders that you refer, making it a pretty easy way to earn money.
The program is aimed at people who want to work remotely and earn money by doing so. Being a student means that you probably spend a lot of time in your dorm room or apartment. This program allows you to work by promoting the product and then carrying on with your day. This is perfect for students, as you can get back to your studies while you wait for people to be referred by you. Because Autonomous mainly sells items to improve one's workspace such as standing desks and ergonomic chairs, a college is a perfect place for it to be marketed, meaning that your target audience is all around you.
There are some pros and cons associated with the program, of course. The pros that come along with the affiliate program are:
It is easy to do.
It is not time-consuming.
The commission is good.
Your target market is all around you.
Though there are pros, there are, of course, some cons that go along with it. The cons associated with the program are:
There may be periods where you do not make any sales.
It is not entirely consistent.
As you can see, the pros do outweigh the cons in this case. Thus, if you intend on being a college student making money, this is definitely a good option for you. You can find more information about the Autonomous affiliate program by clicking on the provided link.
Alternative Options to the Affiliate Program
If the sound of the affiliate program does not appeal to you, there are some other ways to earn money as a student. The affiliate program that is offered by Autonomous is not suited to everyone. People without a big following or who are not capable of selling products may find it difficult to succeed in the program. As such, there are some other options of great ways to earn money as a student.
1. Dropshipping
The dropshipping space has become a rather large industry over the years, as well as being one that is fairly easy to get into. This form of earning money involves you selling products online to interested parties. The startup for this type of business is relatively low, and the rewards can be immense if everything is done correctly. The concept behind this involves buying products at a low price and then selling them to a second party at an increased price. Once your website receives multiple good reviews and is established, it can be a great way to earn some extra money.
Just like with the affiliate program, there are some pros and cons associated with it. The pros of dropshipping are:
Potential to earn really good money.
Relatively simple.
Easy to run.
The cons associated with this method of earning money are:
It can take a while to build a reliable store reputation.
Finding products that you want to sell can be difficult.
2. Completing Online Surveys
This is a very easy way for a student to make money. There are a multitude of sites that offer to pay people to complete surveys, watch ads and even play games. There is also no set structure to these sites, so you can spend as much or little time completing surveys as you wish. This is great for a student as it offers a lot of flexibility.
The surveys do require that you answer them honestly, and your answers have to make sense. It is easy to multitask while completing these surveys, which makes it a great option for anyone looking to make some easy money. The surveys can vary in time from taking a couple of minutes to even 30 minutes. The pay that you receive is dependent on how long the survey is.
The pay offered by these sites is generally just a little over minimum wage if you work diligently at it. Although this does not sound too appealing, it is important to remember that you can complete these surveys while doing other tasks, which makes it all the better. If you sign up with many different sites, then you give yourself the best possible opportunities to make more money.
Of course, we once again have to discuss the pros and cons that are associated with this form of earning an additional income. The pros that go along with this are:
It is very easy.
It can easily be incorporated into your schedule.
Surveys can be completed anywhere and anytime.
No set time limits for work.
The cons associated with completing surveys online are:
Requires daily attention to earn a decent income.
The pay is not very much.
The Bottom Line
If you are asking yourself which of these jobs may be best suited for you, then you can assess the time you have available along with the pros and cons of each option to make the best decision for you. Once you make a choice, you can start earning some extra money while still completing your studies.
Video ads for product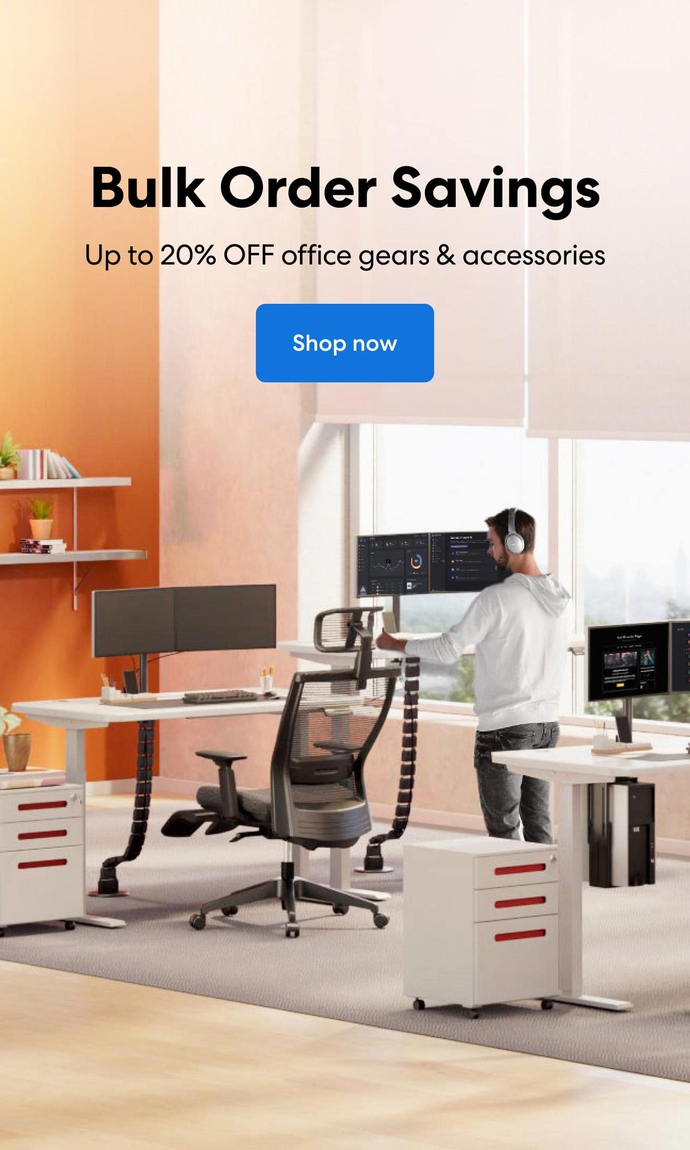 Subcribe newsletter and get $100 OFF.
Receive product updates, special offers, ergo tips, and inspiration form our team.