Hybrid Working
Making an Effective Return to Work Strategy: People, Office & Policies

Autonomous
|
Apr 12, 2021
2,804 Views
It is the duty and responsibility of business owners and managers to protect the health and safety of their workforce via building an effective return to work strategy. Many businesses and employees adjusted and quickly shifted into the routine of remote work. The operations in the comfortable work environment were abandoned when the pandemic of COVID-19 came into the picture and legislations required employees and managers momentarily stay and work from home. Now, it is time to face a new challenge: developing a return-to-office strategy for people, offices, and policies that allows companies to safely resume operations and working onsite.
Are you a manager or business owner facing the new challenge of your company and its workforce returning to work? Are you looking for a step-by-step guide on how to develop a safe return-to-work strategy and return to office plan for your people, office, and company policies? In this article by Autonomous, we consider the best practices, strategies, and return-to-office guidelines for resuming work in an office setting.
How To Make A Return-To-Work Strategy Step By Step For People
Set The Tone Before Employees Return
Make the return to office plan known to employees ahead of time. Share specifics on any transition, hour, pay, or policy adjustments, and stress the importance of adherence.
Ensure A Smooth First Week Back
Make additional resources available to your staff and be ready to respond to questions and adjust your return to work strategyas needed. Larger businesses should consider recruiting someone to educate staff on how to exercise social distancing in several circumstances as well as explaining to employees what the most effective face for Covid-19 is.
Communicating To Your Employees
Determine what effective employee communications should take place, about what topics, how, and how often, before returning workers to the office area. Good communication is vital to ensure that employees understand important things and feel comfortable with the processes and procedures.
Describe what is being done in return to work strategy to address the COVID-19 situation, the employees' responsibilities in ensuring compliance, the consequences of noncompliance, and the processes for reporting complaints, queries. Managers should also explain the protocols for admitting workers, employees with symptoms, and employees with COVID-19.
Lastly, managers should not let any attempts to maintain a healthy workplace decline as time passes. Commit to continuing to monitor compliance and advising workers of any further protocol changes.
Training
Consider what OSHA-related training for your return to work strategy is advisable, such as providing awareness return to work training on cleaning and disinfectants used or training on hygiene expectations (for example, washing hands regularly, wearing graphene face mask vs normal mask, covering mouth).
Consider what OSHA-related training is advisable, such as providing awareness training on a return-to-office checklist
Communication From Employees
Companies must determine the protocols for the employee to communicate with the manager or business owners, including necessary correspondence related to self-monitoring, symptoms, and inability or failure to return to the office.
Protocols, Tools, And Processes
Determine the tools, protocols into your return to office checklist, and processes that are going to be used to communicate with essential employees.
Third-Party Communications
Consider what communications with third parties can or must be made to support your return to office strategy; clarify the situation to avoid miscommunication and provide necessary details to key business partners, customers, and vendors.
How To Make A Return-To-Work Strategy Step By Step For Office and Layout
Access to the office via the building's entrance, elevator, and stairwell
Work with management of the building to report any concerns and issues about access to the firms office (for example, what is the building and company's procedure for how many people should be in the elevator; if people must wear PPE such as graphene antiviral mask or gloves)
Temperature, Humidity, And HVAC
Examine aspects of the HVAC system for return to office strategy such as temperature regulation, humidity, ventilation, and other aspects. Managers must determine if there is sufficient airflow in the work area and seek professional advice on filtration, temperature, ventilation, and moisture in the different workspaces and spaces, as well as the restrooms.
Reception Area
Consider the office entrance, including the entrance, whether to remove or minimize the seating in the area of reception (including eliminating seats as necessary to encourage physical separation), and if you should make other improvements to the reception area (adding Plexiglass to shield the receptionist).
Managers must also decide the different signage that is required and build a procedure for tracking who entered and exited the office. We recommend also determining how often the areas should be cleaned and maintained throughout the workday as well as supplying equipment and return to work kits  (for example, face masks) to employees or visitors who might not have, and lastly, having disinfectant hand soap or sanitizer spray accessible.
Areas Of The Kitchen And Canteen
Determine whether or not to allow entry to the areas of the kitchen or canteen, and if so, how to restrict access to maintain physical distance and set up procedures. Managers must also consider making changes in their return to work strategy, such as having automatic soap dispensers and, if necessary, gloves.
Determine whether or not to permit sitting in the areas of the kitchen or canteen, and if so, how to restrict seats to allow for physical separation, including getting rid of seats as needed to encourage separation.
Consider hiring an assistant to keep track of rules and assist when required to create a safe office space. Determine how often you should maintain and clean the areas throughout the working day (it is a wise choice to fast-track maintenance). Another step for managers can be to regulate whether and how to include snacks, coffee, water, and other items to minimize the use of water fountains, coffee pots and other similar items.
 If coffee pots, vending machines, or similar products are going to be utilized antiseptic spray or disinfecting wipes should be supplied to employees. When food is delivered, make sure it is packaged individually rather than communally. Lastly, managers can also post relevant signs in a prominent spot around the work environment, including a reminder to follow hygiene procedures such as washing your hands.
Restrooms
Decide whether to restrict the amount of employees that can use a bathroom at the same time in your return to office plan, including if you should limit admission to one individual at a time, based on the dimension of the washroom, and, if so, include a device (example, a foot mechanism or other secure practice) that shows while the toilet is occupied.
Take into account changing certain items, such as providing automatic soap dispensers, or providing paper towels that can be utilized to close and open doors and to come into contact with surfaces. It is essential to put waste bins near for throwing away the wipes or toweling.
Ensure effective signs informing employees and visitors to exercise good hygiene (for example, hand washing, and the cleaning of surfaces that might have been infected) Consider getting workplace health guidance on the best practices to follow; determine how much the areas should be cleaned and maintained throughout the workday.
Floorplans
Examine return to office plans for the buildings flooring and the individual needs of employees who are going to be using the space; determine whether the office should be rearranged and take the necessary steps to do so.
Rearrange open work areas or restrict entry to them (for example, determine that every different cubicle can be used) thus workers are physically separated and not directed towards one another; restrict or prevent access to furniture/areas if required to facilitate social distancing.
Scanners, Copiers, And Other Office Equipment
Take into consideration how to restrict or reduce use of office equipment while ensuring that it serves its function; keep disinfectant products or antiseptic wipes on hand.
Conference And Meeting Rooms
Determine return to office guidelines with the maximum number of persons who can comfortably enter a conference room with adequate physical separation and take measures to ensure adherence, including withdrawing seats if needed to enable physical separation. 
You can also place appropriate signs in a prominent position to inform people to keep a safe distance and follow protocol. Employees should stay in their office but attend a virtual meeting; managers must enable or facilitate remote meetings with virtual meeting platforms where employees can stay in their cubicle or office but be present at a virtual meeting.
Lastly, any face-to-face meetings should be kept to a minimum in terms of duration and venue. If more space is necessary and the meeting must be held face-to-face , think about hiring a big hotel meeting room with ample physical separation.
Information Technology Needs
Take into account any information technology (IT) adjustments that might be needed; if an employee or guest requires IT assistance, IT can offer it electronically, if necessary, and follow physical separation and other procedures if this is not possible.
How To Make A Return-To-Work Strategy Step By Step For Policies
Remote Work
Establish if work from home model should (or must) continue and follow relevant rules, including jurisdictions with regulations requiring remote work to continue where possible. 
Take into account possible morale issues such as how to determine and measure remote work efficiency and execution. Managers can contemplate using particular remote working policies if your firm does not have them and decide how to gauge conformity with business obligations and managerial instruction, efficiency, and execution.
Leave, Holiday, And Other Official Concerns
When choosing whether to return to the office or continue with a hybrid work model, consider all existing leave laws. Companies must follow vacation rules and policies and strictly adhere to particular COVID-19 leave regulations, such as emergency leave and repaid sick leave laws. Business owners and managers can entrust human resources with ensuring conformity.
Screening
Regulate if the organization is going to use monitoring protocols (example, temperature taking) on each day when staff returns to the office; decide on the instruments that are going to be used (for example, thermometers, no-contact infrared light, or optical maser hand-held thermometers; infrared thermal scanning displays); and determine the procedures with return to work strategy that can be used. 
Decide whether the business is going to use a questionnaire (for example, do you have symptoms, have you been exposed to people with symptoms or COVID-19, have you traveled, and if so, where); determine if any testing protocols are needed (example, illness testing including a nasal swab or saliva swab)
Protective Measures
Respect medical advice when it comes to personal protective equipment (PPE) or other measures and make sure staff and guests are informed of workplace protocol and put in return to office checklist before coming to work or accessing the premises. The company can also offer PPE to employees for their use. You also should conduct a return to work survey for employees to understand their expectations before going back to office. 
The Unwilling Employee
Take into consideration how to deal with an employee who is unwilling and hesitant to return to the office; and provide sufficient knowledge and training about the company's procedures. Make sure that they are all ready for going back to work after quarantine. 
When choosing what to do, take-into-account staffing, morale, the absence of effective personnel, and other considerations. Managers should coherently make decisions identifying what actions the organization could take (for example, encouraging the employee to work remotely for some time, allowing the employee to stay at home and deciding if this should be without or with pay; assessing whether complying with the return-to-office guidelines is required and what repercussions occur if the employee does not return to the office)
Meals and Breaks
Consider scheduled lunch and effective break times, as well as the consequences for all relevant rules and/or collective bargaining agreement obligations.
The Final Verdict
Business owners, managers, and employees are faced with a difficult decision over whether to return to the workplace or continue working remotely. They need as much information for a return to work strategy as possible on what it would mean to return to the workplace, this is where the management comes in. Make sure the procedures are up to date now so you can comply with COVID-19 protocols and reduce the possibility of operating onsite during the COVID-19 period.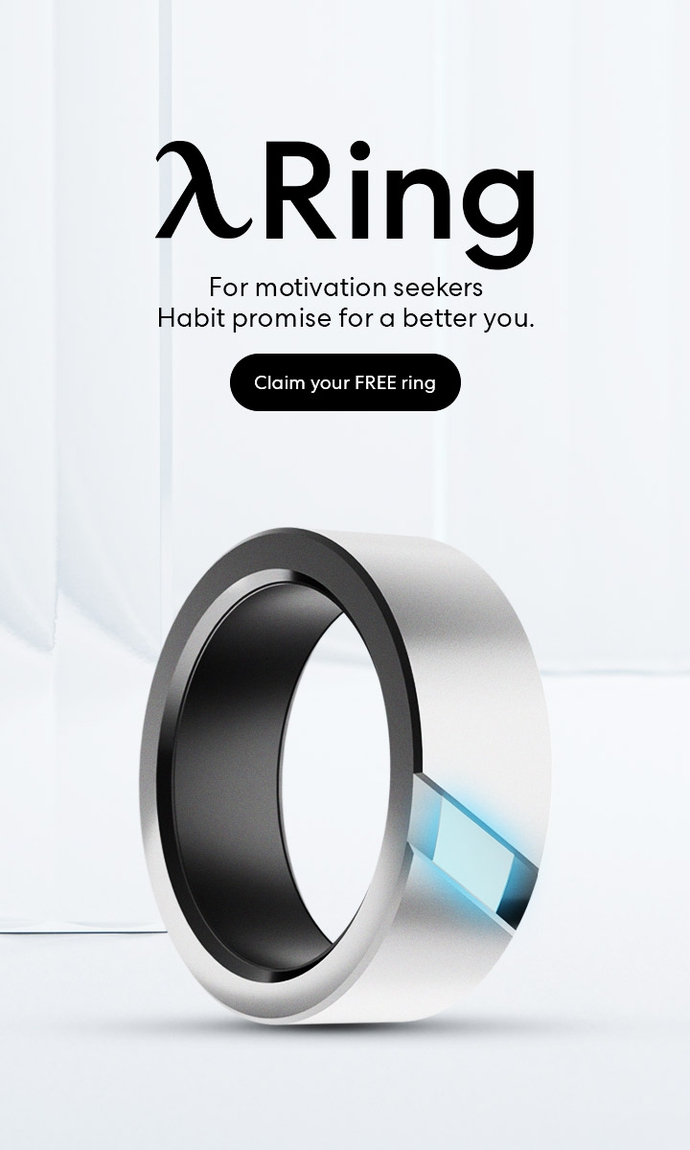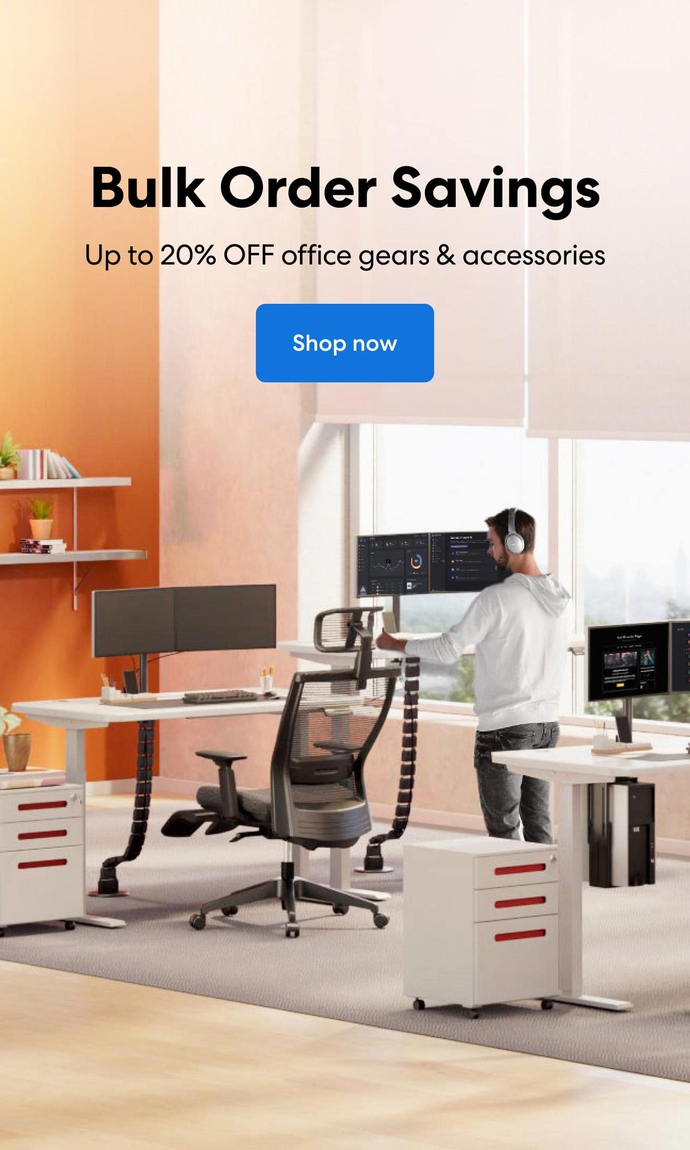 Subcribe newsletter and get $100 OFF.
Receive product updates, special offers, ergo tips, and inspiration form our team.