Workplace Inspiration
Elegant Home Office Ideas for Women Working Remotely

Autonomous
|
Nov 3, 2021
2,889 Views
It's probably a good idea to make her home office elegant and feminine if she works at home a lot. Colors can be incorporated into any color scheme you like; don't be limited to popular neutrals and traditional pinks and reds for the best home office ideas for her.
Add gold, copper, and lilac to the space to make these home office ideas for her more glam; these are the 'women's colors' that are fashionable and chic. Female executive office decor can be made from any existing style, whether it's minimal, shabby chic, or even if you don't need a sophisticated space.
Awesome Home Office Ideas for Women
Your work-from-home desk setup will be taken to the extreme level with the greatest home office ideas for her. Even if you have a designated workspace or operate from a part of your lounge room, you'll need ideas to nail the style. It is possible to strike the ideal balance among ornamental and functional modifications, plus you do not need a large budget to do it.
You want to create a serene and futuristic female executive office decor, a classic office appearance, or maybe a bit quirky, well-planned shelving and furniture linked together via color schemes, or artwork is the place to go. In this article, you will be able to find the most up-to-date home office concepts for women.
1. Busy manager moms
Here's one for those working from home moms. Most of the ideal home office decor for her would be a modern office, which is what this setup is. This mom boss workspace looks best with hints of pink decor or themes that enhance the room's elegance. A home office desk layout should be designed in a coordinated color scheme to appear classier and more formal.
2. Rustic farmhouse looks
This simple and effective decor home office hack or technique turns an old farmhouse-style desk into a modern home office desk that's ideal for small areas if pink isn't your thing. There's nothing better than adding some personality to a room with cute office decor like this. Lighting, décor, and more can be added to any home office ideas without adhering to a particular theme. As well as that, it takes less time to put this look together.
3. Stylish home office décor
Modern, luxurious, and fancy are three words that describe the perfect female executive office decor. This workplace must rank among the best for women. Beautiful table, carpet, shelving, accessories, and accessories; everything is perfectly decorated. It would be the ideal classy feminine office decor workspace for any home entrepreneur.
4. Elegant, spacious, and modern
It's the ideal solution for a home office in a small space, thanks to the sleek corner neutral home office décor. Think of adding white decor, windows, and lighting to provide the feeling of a larger space in such a small area. You can also add floating shelves if you want greater storage capacity. Using this method, you can add feminine office desk accessories to the space you have in your office more efficiently without disturbing the rest of the room.
Adding a home office to a small space is another of our favorite office ideas for women. There are many advantages to this design, including the fact that it is simple, elegant, practical, and takes up little space. Just add a contemporary lamp and a cool chair to your floating wall-mounted desk. Your home office will be perfect for entrepreneurs and executives. Furthermore, ladder bookcases are a wonderful addition to any home.
5. Corner offices
Here is one of the popular home office ideas for her. You can lift your mood with sides-mémoires of your friends or family, regardless of whether you are a working mom or a female executive. As well as motivating you when you want it most, corner offices are surprisingly efficient. You can create a stylish, functional, and budget-friendly corner office with this DIY project.
Corner offices can be brightened up with a fresh coat of paint in white, pastel blue, or pink. If this isn't possible, consider moving your desk closer to a window. It's better to upgrade to a corner desk as they can fit in room corners perfectly. In addition, you might be more efficient and can utilize limited space nicely. 
6. DIY storage
Use what you currently have if you cannot add additional file cabinets, shelving units, etc. For example, you could repurpose an old wooden desk and place it on the top of the two storage cabinets to create a contemporary office setup for a home with a rustic look. In addition, floating shelves can be added to the walls surrounding your desk as another way to add storage.
Depending on your requirements, you might need more or fewer shelves. A bookshelf can be a more suitable option for storing books and other items. Storage can be accomplished with the use of grids and peg boards on walls.
7. Comfortable and neat
There is nothing more sophisticated, smooth, and comfortable than your home office. Try achieving this look in other ways. You can choose any wallpaper you want and any wall decor you like.
Therefore, there is room to add great personality to your workspace (pun intended). In order to stay motivated, you should have quirky items in this room. We think this is the perfect office setup for a female executive.
8. Portable and compact
If you don't have a lot of space to spare, or live in a joint apartment, then consider planning a small office space. It is an interesting home office idea for her. If you're planning good designs, then think about working from a laptop that's easier to move around. It doesn't take up much space and at best, you might only need a laptop table.  
Working women who often bring work home from their office spaces will find this solution perfect. But, of course, you'll require more space if you plan to work from home for a longer time. Besides laptop bags and tables, you can also find wireless mice, wireless keyboards, wireless keyboards, and other office accessories for the portable office.
9. DIY desk and chair
Are you planning on saving up for your standing desks and ergonomic chair? What do you plan on using as a desk and chair till then? For a home office design that's perfect for a female executive or hardworking mom who works from home, repurpose farmhouse-style furniture.                        
This room could feature a farmhouse-style decor, making it welcoming and modern, with enough space for two people to work. Other pieces of furniture can also be repurposed: bohemian, vintage, vintage wicker, rustic, modern, etc. In addition, your desk could become a focal point of your home office. A common way to build home offices in small spaces is to reinvent your dining table into a desk.
10. Standing desk setups
You can lose your productivity and energy by sitting at your desk the entire day. You might also be less likely to engage in physical activity. A height-adjustable desk may need to be upgraded to install this desk setup. However, your energy levels should increase throughout the entire day, thanks to it.
Maintaining your posture and relieving back pain may also be achieved with this technique. A height adjustment is also available for this standing desk so that you can stand or sit as you require. We find this kind of workstation to be aesthetically pleasing yet functional.
11. Wonderful windows
Here is the last suggestion on the list of home office ideas for her. Despite its simple design, workstations by the window are stylish and modern. We love home offices with windows because they add so much natural light and feel more spacious. It might even be a good idea for those with a limited amount of space or that have large windows. With plants you love, you can complete your look and make it calming and comforting. Modern furniture can add to the look as well.
Elegant Home Office Chairs and Desk Buying Guide
Both desk and chair are the key components of an elegant home office decor for her. Without worrying too much about the cost, you should consider the ergonomics of both desks and chairs because you will need both of the furnishing equipment to help you stay comfortable while you work for prolonged hours. Here is our little desk and chair buying guide:
Selecting the correct office desk
When choosing a computer desk for home office ideas for her?, the most crucial aspect is that it fulfills your demands to accomplish your job to the highest of your capabilities. Make a prioritized list of everything you need to work efficiently before looking at office desk possibilities. It must describe how you work as well as what you require.
You'll better understand what to search for in a work desk once you've determined these crucial elements in the home office ideas for her. Then you may think about other factors like the amount of office space you have, finances, the picture you want to project, or the elegance you want on a desk. All you need to do is:
Make a priority-based checklist before determining the kind of desk you would want. Do you devote much of your time to documentation, writing or sketching blueprints, or typing on a pc? – If you do, you will need a smart sit-stand desk. Or do you have a lot of meetings at your workplace or a lot of guests? – If you do, you will need a large desk.
Think about your work requirements. Do you have a scanner, several computer monitors, or need more data or supply storage? Do your coworkers ever provide you with ideas or go through documents at your workstation? – choose a desk that can accommodate all of your office essentials.
Selecting the correct office chair
If you're looking for a different but suitable desk chair, the many alternatives available might be intimidating. There are many brands, models, features, ergonomic concerns, customization choices, materials, and more. The purpose of this desk chair buyer's guide is really to assist you in narrowing down your list and selecting an armchair that is right for you.
Desk chairs are available in various forms, sizes, and designs. The first step in purchasing a new seat for your classy, feminine office décor is determining which sort of chair is suitable for your arrangement. We recommend ergonomically designed chairs such as the Autonomous ErgoChair Pro. Ergonomically designed armchairs are the most common type of modern workplace chair, as they are designed to be pleasant, accommodating, and adaptable.
List of Some Must-Have Work from Home Accessories
Working remotely has many advantages, and if you're fresh to the modern home office ideas, you may discover that getting into a profitable routine takes considerable time. There might be a plethora of diversions. Instead of finishing that assigned task, you could very well be wanting to tackle all the housekeeping you've put off.
Even if employees or your supervisor do not surround you, the urge to slack off is real. All of this has been mastered by WFH veterans, but it requires dedication and effort. We have put together a list of some must-have office ideas for women, including work from home accessories for you to get your hands on:
A calendar: While you may have a planner handheld device or laptop, having a real calendar to browse can allow you to keep the pace of your routine and to-do list. It is one of the home office essentials nowadays.
A pencil and pen organizer: A lovely pencil cup would bring some flair to your workstation and help keep your desk free of stationary clutter. A clutter-free environment may aid your performance.
A file organizer: If you have a lot of papers and essential files, you'll like to make sure you have such a system already in place to find things quickly.
Work from Home Office Lighting Ideas
Illumination quality is very important in every area, particularly in your workplace. Poor workplace illumination isn't simply an issue of appearances; it may also induce eye pain and headaches, sap your energy, and make you less creative. However, by changing the lighting in your workplace, you may animate it and make it more comfortable. Here are a few options to choose from for your inspirational office decor:
Adjustable Table Lamp: It provides coherence and consistency yet variable illumination, which is very good for concentrating on work.
Pharmacy Floor Lamp: Elegant and effective home office lights such as these can change your workspace into a welcoming and useful environment.
Smart LED Lighting Strips: LED lighting strips may offer a splash of color to the workplace environment. To generate a faint light, place them all around the edge of your workstation, along office shelves, either behind your desktop screen.
Ceiling Track Lights: Using a brilliant home office lighting fixture to encourage attention in a workplace is a great idea. Most ceiling track lights have four individually movable track heads that allow you to modify the direction of the lights to match your requirements.
Smart Desk Light: Make your workplace environment intelligent with a table lamp from our well-researched list of the top LED desk lights. Such table lights feature an ambiance sensor built within which it monitors the brightness levels in the area and changes the intensity appropriately, ensuring that you should always have adequate illumination while working.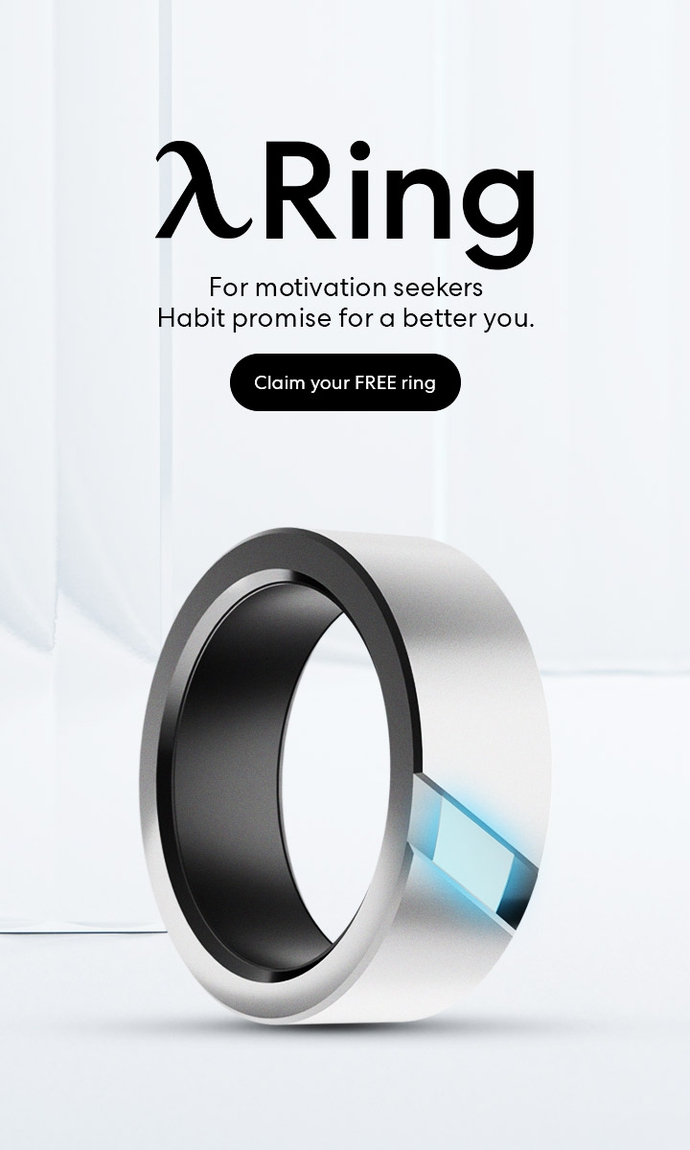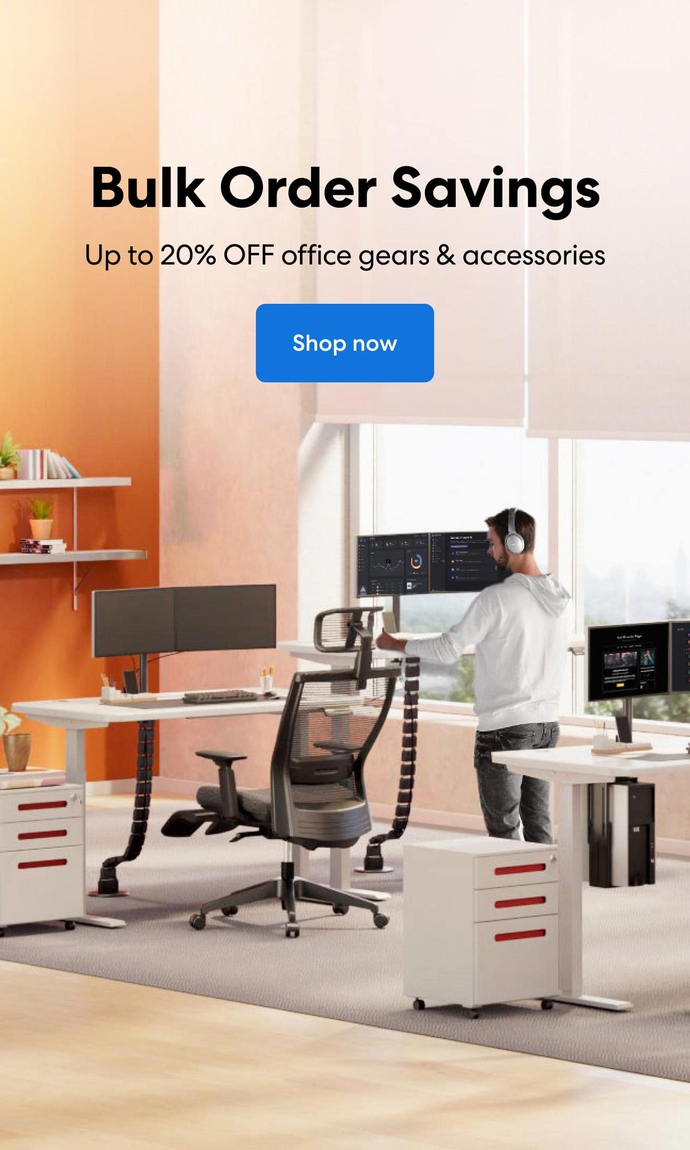 Subcribe newsletter and get $100 OFF.
Receive product updates, special offers, ergo tips, and inspiration form our team.