An ergonomic workplace is the new right working mode for any office setup. An ergonomic office has a comfortable desk, an ergonomic chair, and some ergonomic accessories, which combine to give a productive work time. Ergonomics in the workplace focus on making an office space comfortable by eliminating the bottlenecks and other elements that lead to loss of motivation, poor work performance, and various health issues in the workplace.
In this article, we will discuss one such ergonomic creation, the ergonomic keyboard. Ergonomic keyboard reviews are reportedly known to reduce various health issues such as carpal tunnel syndrome and repetitive strain injuries, both arising from a poor working angle and strain on wrists for a long time. Using an ergonomic keyboard can also improve your performance and lower downtime. Below are some of our top ergonomic split keyboard reviews you should check out.
6 Popular Ergonomic Keyboard Reviews For New Users
1. Matias Ergonomic Keyboard
The Matias programmable Ergo Pro Keyboard for PC is a modern ergonomic keyboard with sufficient features to help people with sensitive joints and aching wrists. This ergonomic keyboard can be used for both work and gaming and allows various adjustments while working. It has programmable shortcut keys, which makes working hassle-free.
You will also get gel palm support pads which are nice and soft against your wrists or if you want a more modified version for ergonomic comfort, use it with an adjustable keyboard and mouse stand.
Other than the easy-to-use features, the keyboard is also silent to dim your typing chatter when you are too into typing an email or doing any other job. The keyboard keys are highly sensitive so they respond to minimum touch, and there is no extra force required. Various users rated the ergo keyboard and the mouse stand platform as a five-star combination.
2. ErgoTKL Mechanical Keyboard
Ergonomic split keyboards are common in a modern workplace because they allow you the freedom to move, prevent wrist injuries and fit your ideal ergonomic typing posture. This Autonomous Cloud Nine ergonomic split mechanical keyboard is a reasonable purchase with several unique features. According to the er-go split ergonomic keyboard review, It is rated five stars for its high comfort level and can be tilted in more than five angles to find you the most comfortable position while working.
The keyboard has programmable hotkeys and a USB port and comes with premium vegan leather palm rest. You can achieve a distance of 6.5 inches between the two splits and even join them to work together. Pair the Ergo TKL keyboard with the standing keyboard and mouse platform, and you can work along any surface.
3. Logitech Ergo Mechanical Keyboard
This full-sized model has a curving design that divides the keys into two groups, one for each hand, down the middle. While it may take some time to get used to, this structure is designed to keep your wrists at a safe distance, which in turn corrects your working posture and improves overall comfort.
It also includes additional ergonomic features, such as feet that can tilt the board at a negative angle to relieve the pressure on your wrists caused by repeatedly leaning them upwards. A wrist rest is also incorporated for further support. The board is wireless, and you may pair it with up to three devices simultaneously.
4. Foldable Keyboard
Wouldn't you love a keyboard that fits right in your bag and is easy to carry? This foldable Bluetooth keyboard is completely ergonomic in terms of functionality and space efficiency. It is reasonably priced rather than the most affordable ergonomic solution on our list; it has a thin style construction. The working angle doesn't require your wrists to tilt at an uncomfortable angle.
The keyboard has a quiet keys design and is equipped with the latest Bluetooth technology, ensuring no log or loss of connection while working. It also has the intelligent sleep and power on-off option, so it doesn't lose battery due to unnecessary operation.
5. HyperX Alloy Keyboard
You cannot miss this product in our ergonomic keyboard reviews. Amongst the common debate between mechanical keyboard vs. membrane, the HyperX Alloy membrane keyboard falls on our list due to its comfortable operation and ergonomic design. It has a customized RGB lighting setup which makes it ideal for gamers and professional users. The aesthetic look adds to the comforting vibe in a home office.
Other than looks, the keyboard is also sufficient in functions. It is water-resistant to prevent those silly work or gaming incidents. It has quiet key operation and soft, comfortable keys that are highly sensitive to touch.
6. Kinesis Mechanical Keyboard
The smart combination of a 2 piece ergonomic keyboard and RGB lighting keyboard is one of our favorite picks. Because of its fully split design, sensitive mechanical keys, zero-degree slope and low profile, programmability to play with the layout of the keys, and the option to tilt the keyboard to 5, 10, or 15 degrees, the Kinesis Freestyle Edge RGB is the finest alternative.
To relieve shoulder and neck tension, you can place the halves of the keyboard as close together or as far apart as you prefer. Although it may take some time to get used to typing on a fully split keyboard (at least a few days), the kinesis RGB is the easiest to get used to due to its regular, recognizable key layout.
Benefits of an Ergonomic Keyboard
While the concept of a split keyboard is rather uncomfortable and amusing to most of us, this simple science behind the keyboard yields great results for the work posture, performance, and the effect on wrist pain and long due joint problems.
Ergonomic keyboards are made especially for people who have to spend their time writing, typing, or surfing through the internet, where they find their wrists under constant movements. Ergonomic boards are made to assist you in maintaining proper hand, arm, and back posture. They will alleviate pain in all of these body areas, allowing you to type with less discomfort.
Ergonomic keyboards are also quieter in operation, so they are useful for you, but they are better in terms of improving the overall morale in the workplace. An ergonomic keyboard, instead of a normal keyboard, is also sensitive to touch; hence responds more quickly to movements and has a higher response rate.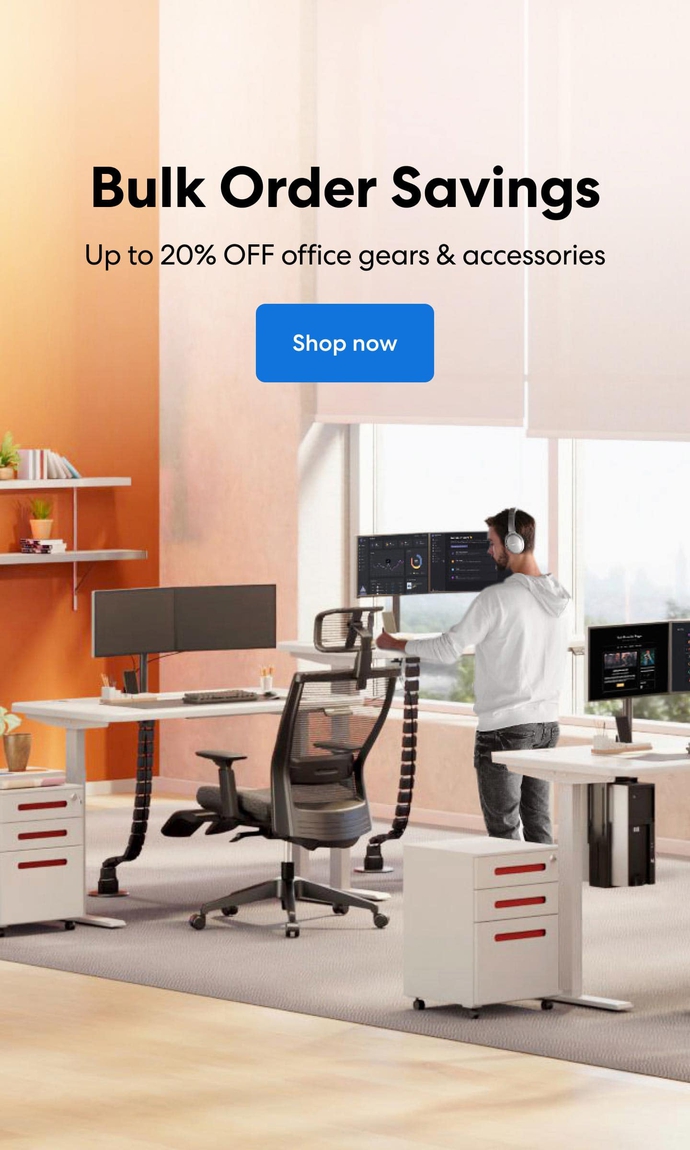 Subcribe newsletter and get $100 OFF.
Receive product updates, special offers, ergo tips, and inspiration form our team.