Everyone wants to be ergonomic, and the workstation is the first thing to consider. You've got to have an ergonomic standing workstation if you're going to go from a seated position to standing correctly.
It's important to focus on all aspects of your ergonomic office desk. Though this guide is thorough, it may not go from "A to Z." Instead, it's meant to explain to you the ergonomics of standing desk systems and why they are so beneficial. Then, it moves to discuss how to set things up properly for your ergonomic sit-stand desk.
Ergonomics of Standing Desk Systems
Ergonomics focuses on how humans use tools to work. The goal is to improve your safety, comfort, health, productivity, efficiency, and energy. The tools you use can include an ergonomic standing desk, footstool on your ergonomic chair, anti-fatigue mats, curved keyboards, and monitor arms.
The goal of an ergonomic sit-stand desk is to ensure that you're working in a neutral (and therefore more comfortable) posture. You can also move and stretch more and take breaks from sitting all the time. This helps you beat fatigue and keep the creative juices flowing.
Standing Desk
The standing desk you choose should have the ability to raise up so that you can stand and still see the monitor clearly. The SmartDesk 2 – Home Office from Autonomous uses a steel frame and a dual motor for the lifting system. This raises you up quickly and quietly.
When you consider buying an ergonomic standing desk, there are some things to consider. For one, you want it to be efficient. Hand cranks or manual desks are less expensive, but you have to work harder to get them in position. Then, you're often off a little, so you're not standing or sitting with the right posture.
Monitor Arm
A monitor arm allows you to swivel the screen. It's easier to have a virtual meeting with a quiet background, but you can also use it when you go from standing or sitting. For example, you may position your phone in such a way that you can't easily see the screen. Move the monitor to make it more comfortable. This means you're not aggravating the neck muscles and causing neck stiffness or pain.
The monitor arm makes the ergonomic standing workstation better because it raises the monitor so that you can stand up straight and still see it.
Anti-fatigue Mat
Your ergonomic sit-stand desk can only do so much. If you stand for long periods, it can put a strain on the legs and feet, making them hurt. You can reduce that risk and stand for longer periods when you use an anti-fatigue mat. The cushioning protects the feet and puts less stress on your knees and calves. Though you should stand and sit throughout the day, you can stand a little more often without the aggravation of stiffness at the end of your workday.
Ergonomic Chair
Your ergonomic standing workstation isn't complete without the right ergonomic chair. There are various points to consider when purchasing your chair. It's important to pick one that is comfortable. Most of them have cushioned padding for the back and behind. That way, you can sit in them for long periods and stay comfortable.
If you regularly sit up straight and type, a neck rest can be beneficial. However, creatives might be bending over the table and their work, so this might not be necessary.
Others have leg rests, allowing you to stretch out the legs while you're working. If you often have to sit for the work you do, this is a great feature.
Regardless, an office chair must have adjustable height abilities. You also need one that lets you lean back and set that position. It's also important that the chair have a full backrest that curves to meet your back's needs. Lumbar support is essential, too.
When you pair an ergonomic chair with an ergonomic standing desk, you're sure to be comfortable no matter what the workday brings. Make sure the chair has wheels so you can get it out of the way when you want to stand.
Posture
Regardless of whether you're sitting or standing, you need to keep the neck, head, legs, and torso inline and vertical. Stand up straight before you adjust the standing desk for the first time. That way, you're more apt to continue standing up straight.
When you're sitting, ensure that your body is upright and your back is cradled by the backrest. Then, adjust the height so that your knees are at about 90 degrees and your feet are firmly on the floor. From there, you can adjust the neck rest (if available) so that your entire body is cradled and comfortable. There shouldn't be any pains or twinges when you're sitting correctly.
The Workstation
The ergonomic standing workstation has to be set up now. You've got the desk and chair height adjusted, but you've got to ensure the monitor, laptop screen, and keyboard are positioned right. While sitting or standing with good posture, look straight ahead. You should see the top of the laptop or monitor with the eyes right at the top of the screen. Adjust the monitors with a monitor arm, or a laptop stand until you get the right height.
Your keyboard edge (where you type rest your wrists) should be right at the edge of the desk. That way, you don't strain the arms, wrists, or fingers to reach it. The same is true for your mouse. It should be to the side of your keyboard and easily reached. You can choose a vertical mouse to make things even easier for yourself.
Conclusion
When working from home, you know it's going to be a little more challenging. Offices have a bit more structure, but you can create it when you own an ergonomic standing desk. Many things go into the ergonomic standing workstation, such as the monitor, laptop, keyboard, and even your chair.
With this guide, you can decide which products you need to make life easier while you work from home.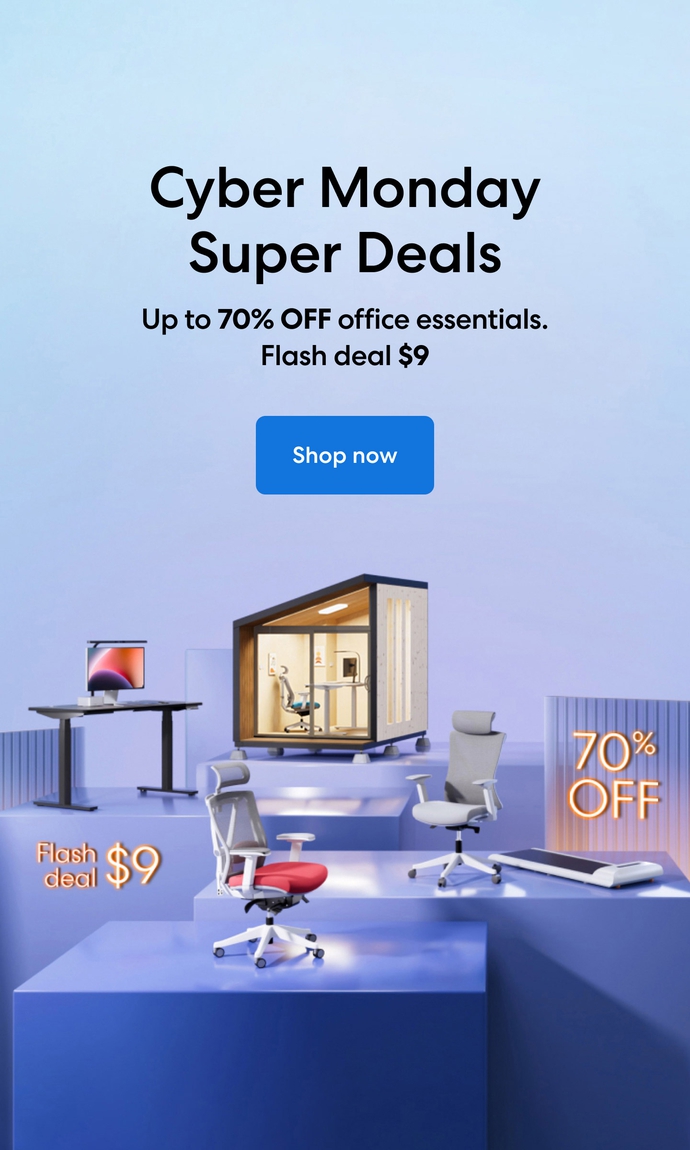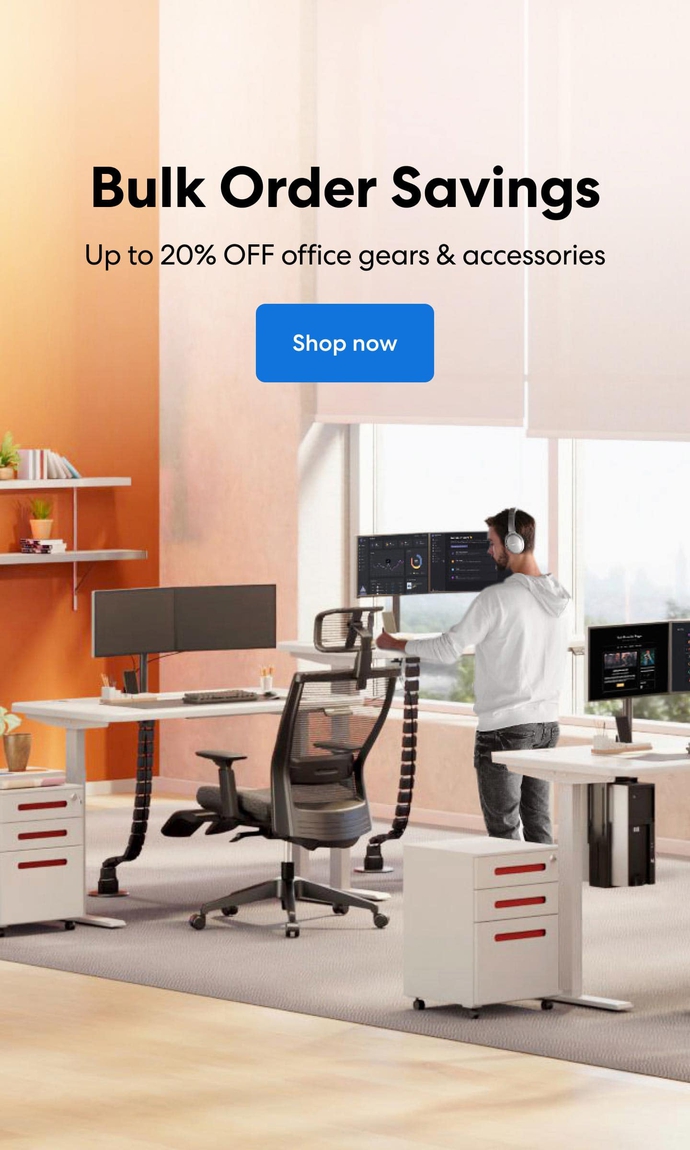 Subcribe newsletter and get $100 OFF.
Receive product updates, special offers, ergo tips, and inspiration form our team.