People often understand the need to add an ergonomic chair but fail to realize how much the ergonomic stool chairs will help them at work. Ever since the idea of getting a standing desk at work has gained traction, several office workers have forgotten how much they need a reliable space for active sitting.
That's why they end up ignoring the need to have an ergonomic office chair stool. Many of them are not even aware of the benefits of having this piece of modern office furniture. And those who know are not aware of the right choice.
We understand that you might be among one of those users who have several doubts about the ergonomic task stools, and you wish to learn more. Therefore, we have written this article to deal with all your queries.
First, we will be going through the benefits of getting an ergonomic high stool chair at work, and then we will share our best picks. Later, we will discuss a few common queries so that you get complete knowledge about the stool chairs by the end of this article.
Now, let's begin with our discussion on the benefits of having an ergonomic stool in your workspace. 
Benefits of An Ergonomic Stool Chair
If you are thinking of getting an ergonomic office chair stool, you can expect the following benefits in return. 
Active Sitting
Active sitting is promoted at the workplace to ensure you stay fresh throughout the day. The good thing about the office stools is that they promote active sitting by ensuring you are more engaged at work. These chairs keep your core muscles engaged, and thus, they help you stay active at work. In this way, you do not feel the common numbness in feet and fingers at work. 
Better Posture
Since the office chair stools have a higher height that can be adjustable, these chairs promote you to stay upright and active; they promote a better posture. Thus, you can eliminate the risk of encountering common back pain while using the office chair stool. 
Increased Productivity
Since you are not encountering any physical ailments and are pretty active, you can notice an increase in your productivity. In most cases, you are more focused at work when you use the ergonomic office chair stool than you are if you use a computer chair. 
Improved Health
Since your office chair stool will promote better health and ensure you stay productive, it will promote better health. As we mentioned above, your stool chair keeps your muscles more engaged. Thus, it ensures you are more active. This activeness helps you avoid common blood circulation-related issues and helps you avoid the symptoms of higher blood glucose level too. 
Best Ergonomic Stool Chairs to Buy
We know that you have become pretty excited to get your hands on the best ergonomic stool chair for your office use upon learning the benefits that you can avail yourself of from them. Therefore, we have curated a shortlist of the best available options in the market below. 
1. Autonomous ErgoStool
The Autonomous ErgoStool is the best ergonomic office stool in the market currently. This office chair stool keeps you active and productive round the clock by allowing you to have 30-degrees of motion while sitting.
Since this stool chair is designed using the best materials, it has all those qualities that make an office stool suitable for your use. Having a comfortable foamed seat, this chair will help you avoid any common back pain problems too. 
2. Perch Stool Fit Kit
The Perch Stool Fit Kit is a pair of standing desk stools and a footrest mat. This pair is designed to offer you a reliable space to sit and stand alternatively at work. Thus, it can be a considerable choice for promoting active sitting. 
3. HVLPerch Stool by Hon
The HVLPerch Stool by Hon is one of the best standing desk chairs that you may think of going for promoting active sitting. The seat of this stool is a bit tilted to favor the ideal back posture at work. Overall, this chair can help you stay active and productive at work. 
4. Interion Standing Desk Stool
The Interion Standing Desk Stool is a saddle chair that can be a better choice for your back health than a typical office chair. This ergonomic adjustable stool is designed to promote active sitting and help you stay more productive and engaged at work. 
5. Vari Active Stool Chair
The Vari Active stool chair is a considerable option as an ergonomic office chair stool. This stool chair promotes active sitting by giving you a leverage of 20-degrees of motion. Since its foamed seat has a small propylene backrest, too, it will help in providing support to your tailbone. Overall, you can expect it to be a considerable option. 
FAQs
Here are some of the most asked questions about ergonomic stool chairs. 
Is an ergonomic chair worth it?
Yes! The ergonomic chairs are worth your money because of the positive impact they lay on your health and productivity in general. Since these chairs ensure you stay more focused at work, they will improve your work quality and ensure you cover more throughout the day. 
Is it good to sit on a stool for work?
Yes, it is good to sit on a stool for work. This is because the ergonomic stool chairs are designed to keep your core more engaged as you sit. Since your core muscles are more engaged, you stay active throughout the day. It also helps you reduce the chances of encountering common back pain at work; thus, you stay more productive and perform better. 
Can sitting on a stool cause back pain?
In most cases, a stool does not cause back pain because it is designed to eliminate back pain by engaging your core muscles. However, sitting excessively is bad in all situations as that can make your back bend and sit in a slouched position, which is bad for your lower back.
Video ads for product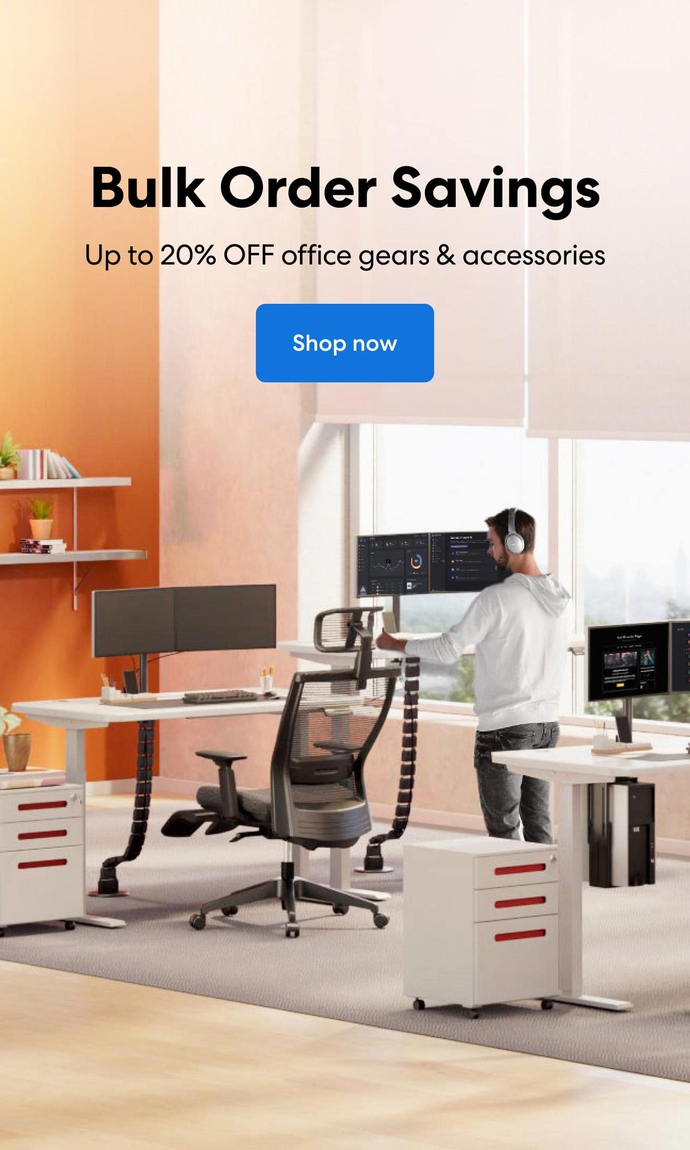 Subcribe newsletter and get $100 OFF.
Receive product updates, special offers, ergo tips, and inspiration form our team.