Ever since more and more people are getting aware of office ergonomics, they are showing deep interest in the right office furniture. The ergonomic swivel computer chair is one such piece of furniture that can help you have your desired experience.
We know that you are among those office workers who are concerned about their health and productivity and wish to learn more about how the right office chair can help you achieve your optimal point and give your 100-percent.
That's why we are here today with the details about the swivel desk chair with arms. By the end of this article, you will have a clear-cut view of the benefits of getting such chairs. In addition, you will learn certain shortcomings or cons that you might encounter, if there are any.  
Since we have shared the best swivel desk chairs, including the fabric swivel office chairs and the unique TPE fabric chairs, we suggest you stay with us till the end and get some deeper analysis.
Now, let's begin with the advantages and disadvantages of getting a swivel computer chair for your office use. 
Pros and Cons of Swivel Computer Chairs
If you ask us to weigh the pros and cons of an ergonomic swivel chair, we will say that its advantages are way more than any possible disadvantages. 
Pros of Swivel Computer Chairs
The ergonomic swivel chairs help you have a great time at work by positively impacting your physical and mental health. The question which arises here is how it does that. The answer lies in its design and build.
The swivel chair's design is such that it comes with multiple adjustments and has a comfortable seat usually. If you go for some good brand, you can accept a completely customizable work experience. Since there is an adjustable height of swivel office chairs, they can help you stay more comfortable. Most of these chairs come with a backrest that conforms with your back to ensure you have a great time working.
With all those outstanding general adjustments, the swivel office chairs ensure that you have a better posture. Having an apt posture at work is highly crucial for your health and productivity. Often people with a bad posture encounter nerve blockages and certain issues in blood circulation. Most of these health issues are related to a bad circulation that you often get due to a bad posture.
The ergonomic swivel computer chair is no less than a knight in shining armor for office workers who have been encountering such problems lately. This chair has the ability to help you attain the best posture possible so that you have better health overall.
It even helps you encounter common health issues like higher blood glucose and blood pressure. It does all that with its efficient design and myriads of adjustment features. Nevertheless, this can be disadvantageous for some office workers, especially the naïve ones. 
Cons of Swivel Computer Chairs
Although it may sound interesting to have a chair with multiple adjustments, newbies have a hard time understanding the dynamics of the gears and levers used in most of the advanced swivel chairs.
Since companies mainly focus on providing as many adjustable features as possible, they make it complicated for a naïve office worker to understand the right way of using them. Since workers often fail to use the customizable features the way they are supposed to, they are unable to get the most out of their office chairs.
Thus, it is required for them first to learn how to choose the right armrest chair for themselves so that they can invest some time in adjusting it ergonomically.
One other problem that office workers often face is a tight budget. The best fabric swivel office chairs usually come with big price tags, so it gets difficult for them to optimize. Since the features are compromised in cheaper chairs, some office workers fail to get their desired experience with the limited features at lower price tags.
However, there is a big market for ergonomic swivel computer chairs, so they need to understand the market first. 
Top Ergonomic Swivel Computer Chairs to Buy
Since you may get confused with a big swivel office chair market out there, we have extracted the best ones here for your help. So, skim through them to have a basic idea about them. 
1. ErgoChair Pro
The ErgoChair Pro is our favorite pick from the market because of its outstanding features and cutting-edge design. This desk chair is a complete package for office workers who wish to get better quality at affordable rates.
So, even if you have a tight budget, you can go for this adjustable height swivel office chair. This is because of the multiple adjustment features, including a relaxing headrest and the overall breathable design of the ErgoChair Pro. 
2. ErgoChair Plus
The ErgoChair Plus is the next best option you can go for. However, this one comes with a slightly higher price tag. Nevertheless, with a bigger price tag comes unique features, so is its timeless TPE backrest.
The unique thing about this chair is that it lacks a frame so that it can promote a better movement and ensure you have a more dynamic work experience. Overall, this chair has got all the typical adjustment options that you would love to have in an ergonomic chair. Nevertheless, it lacks a headrest. 
3. ErgoChair Recline
The ErgoChair Recline is suitable for those office workers who wish to have a reclining chair that lets them stretch and relax during work hours. Having a breathable mesh headrest and backrest, this chair can offer you an airy work experience. The only additional feature that you get with this version is its extendable leg rest. 
4. AvoChair
The AvoChair is one of the unique office chairs that you will find in the market. Designed to have an elastomeric mesh back and seat, this ergonomic swivel computer chair offers a comfortable work experience. Overall, you will find this small swivel computer chair offers you a comfy seating surface that conforms to your body shape. 
5. ErgoChair Core
Last but not the least, we have ErgoChair Core with us. This computer chair has decent ergonomic features that you desire to have in your swivel office chair. Having multiple adjustments and a tailored back, this chair can be one of your best bets as a fabric swivel office chair.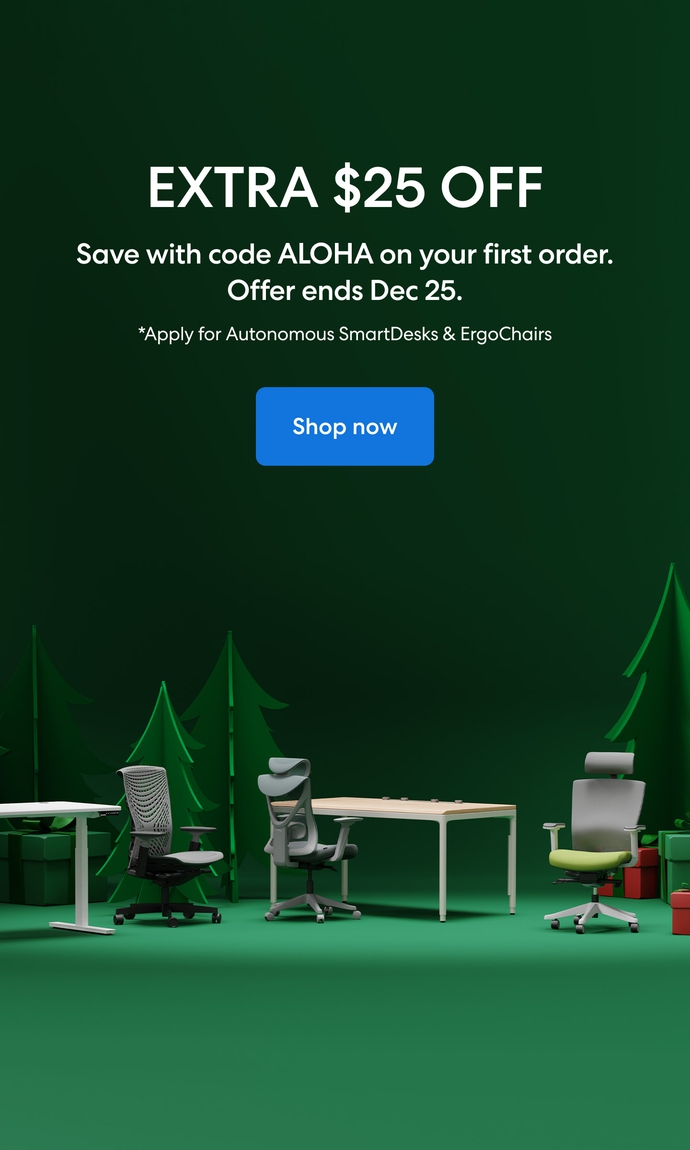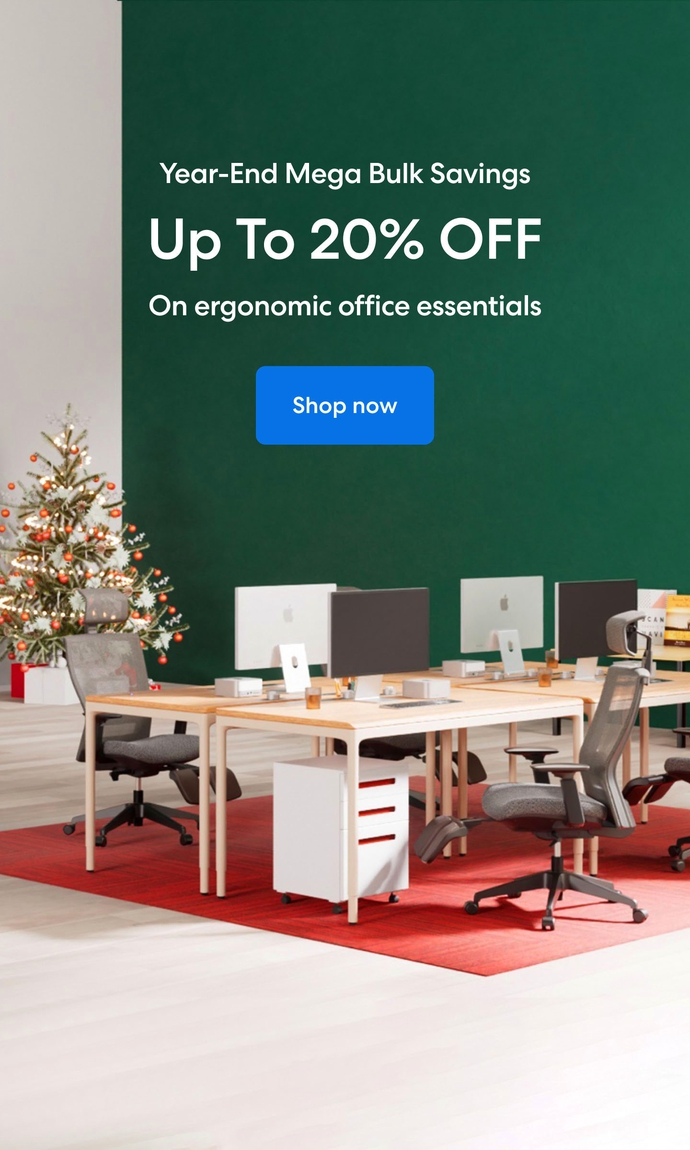 Subcribe newsletter and get $100 OFF.
Receive product updates, special offers, ergo tips, and inspiration form our team.