Productivity
Employer Responsibilities for Providing Ergonomic Office Furniture

Autonomous
|
Sep 15, 2021
2,277 Views
The office structure entirely depends on employers, and employees' contribution here is almost nil. It is the responsibility of employers to provide the right working conditions to all employees for maximizing their productivity. Ergonomics saves employees from the physiological stress and other costs associated with health, especially the injuries caused during work. So, through ergonomics, employers improve employees' health and reduce risks of their own business. In the following paragraphs, we have discussed all major information about ergonomics and employer responsibilities, and also some osha ergonomics standards.
Ergonomics in the Workplace
For understanding the ergonomics and employer responsibilities, we must understand the actual concept of ergonomics. The concept of ergonomics was explained well by Saunders and McCormick in 1993. According to their definition, ergonomics applies human information that includes human behavior, abilities, and limitations. This information can be used for designing jobs, tools, tasks, machines, and the workplace environment. Effectively designed ergonomics can make the workplace safe, more productive, efficient, and comfortable.
In short, ergonomics defines the relationship between the job and workers. It is the tasks performed by the employees and the attention paid on designing these jobs for better performance of employees working there. For this, employers must use many items like the ergonomics reclining office chair, desk, and other office accessories, etc.
What Does Ergonomics Study Include?
The ergonomics in the workplace includes studies related to the following aspects of employee tasks and the overall workplace.
Work Environment
The study of ergonomics incorporates a productive work environment that includes physically demanding jobs too. For instance, moving and lifting various heavy objects. Besides, the work environment also includes what types of skills the job demands within the predefined period.
Physical Environment
Physical environment's study in ergonomics is another important aspect. This study also covers some essential elements like the presence of biological, chemical, and physical agents, such as noise, airborne pollutants, air pollutants, and heat, etc.
Psychosocial Environment
Psychosocial environmental studies cover the study of factors like cultural, social, and lifestyle. For example, how do employees manage their work-life balance? How do teams operate? How is the work culture, etc.?
Technological Environment
The last aspect in the study of ergonomics is technology. This includes various designs, for instance, hardware, product, and software interface, etc.
The study of these four points collectively forms the study of ergonomics, employer responsibilities, and the ergonomic workplace requirement.
Risk Assessment of Ergonomics
Ergonomics has a high association with the employee relationship. For example, what tasks do the employees perform? What types of equipment do they need for doing the job? Employers can understand how to design the workplace to minimize flaws and provide a safe environment through ergonomic risk assessment.
By conducting an ergonomics risk assessment, it will help employers understand if the workplace complies with the legislative requirements of the area. It includes identification of various ergonomic equipment like the ergonomic chair, accessories, and desks like the electric standing desk, etc. During the risk assessment, most people hire an independent assessor who identifies the ergonomics and employer responsibilities. Plus, an assessor also advises employees on how to effectively manage your workstation to maximize productivity. Also, OSHA office ergonomics recommends proper risk assessment, including the environmental risks. Once the risk assessment is complete, a report is also submitted. The report contains a complete assessment of the work environment. It draws the attention of employers towards the hazards in their work environment, which can be used further for bettering the workplace.
Why Is Ergonomics Important in the Workplace?
From ergonomic desks to ergonomic lighting for the office, ergonomics in the workplace is highly important. Employees from all industries and occupations are always exposed to various risk factors. However, the intensity of these risk factors may vary. These factors include wrong body posture, bending, lifting heavy items, pulling and pushing heavy objects, reaching overhead, etc. Employees must be trained well to conduct these activities because a wrong method can cause many health issues like Musculoskeletal Disorders (MSDs). MSDs are one of the most reported health-related problems. It also causes employee absenteeism and even loss of work if the situation gets worse. However, through the right ergonomics, these risks can be reduced to the minimum level. However, make sure that the OSHA ergonomic standards are followed in this regard.
Ergonomics and Employer Responsibilities
The safety of employees is the prime obligation of employers. Employers must improve work conditions to support better health and a safe work environment for them. The 2005 act of Safety, Health, and Welfare also concentrates on the importance of employee wellbeing in the workplace. Some key responsibilities of employers are discussed below:
Employers must provide a safe and healthy working space to all employees. They must never take the safety of employees for granted. This includes both safe equipment and plants. The ergonomic goals and objectives must be set and timely communicated to all staff members in the workstation.

While designing workplace ergonomics, it is better to ask for suggestions and reviews from the employees. Involve them throughout the development process.

Train your employees. Training is one of the most important aspects of workplace ergonomics. Employers can conduct training sessions to teach employees the importance of ergonomics.

Employers must always encourage employees to report symptoms and early signs of MSDs. Early medical treatment can control and reduce MSDs.

Make a safety representative for your company or an officer whose responsibility would be to conduct periodic evaluations. Through this, employers can ensure long-term business success.
Ergonomics saves employees from the physiological stress and other costs associated with health, especially the injuries caused during work. Therefore, ergonomics is an important part of offices now. Employers must bring some high-quality ergonomic equipment and products in the office like the ErgoChair Plus. Visit any wholesale office furniture store and look for some comfortable equipment and accessories. If your budget does not allow you to get expensive products, then look for some alternatives. There are a lot of cheap products available in the market as affordable ergonomic chairs. So, equip your office with high-performing ergonomics and provide a safe and secure workplace to all your employees.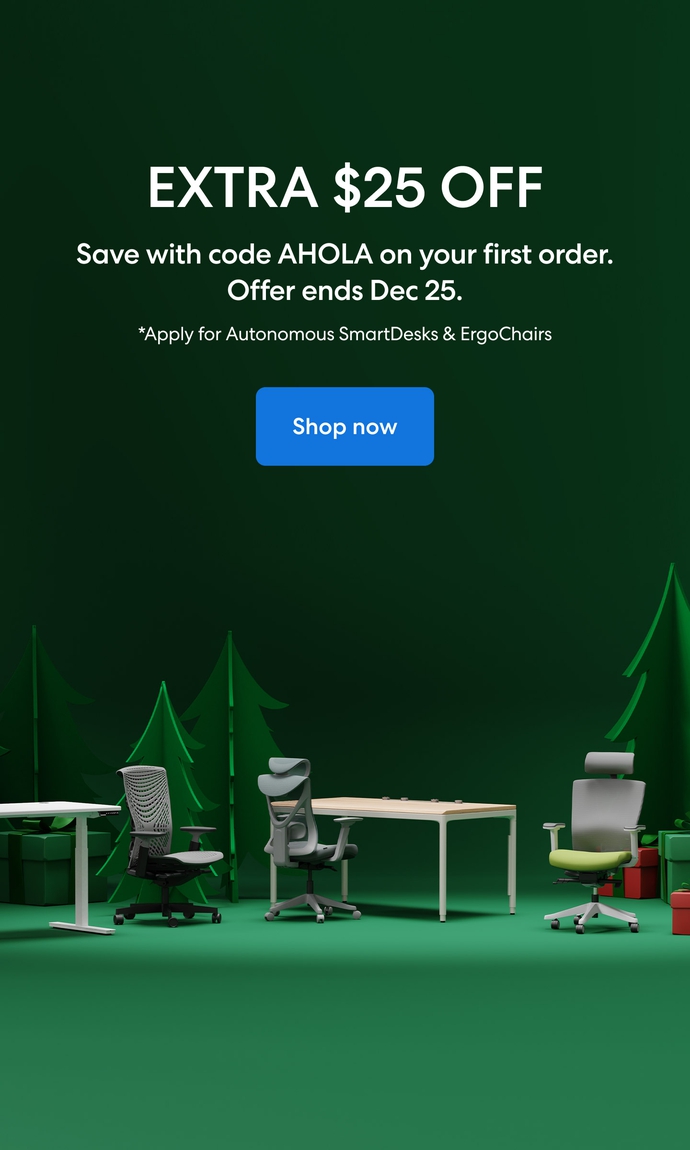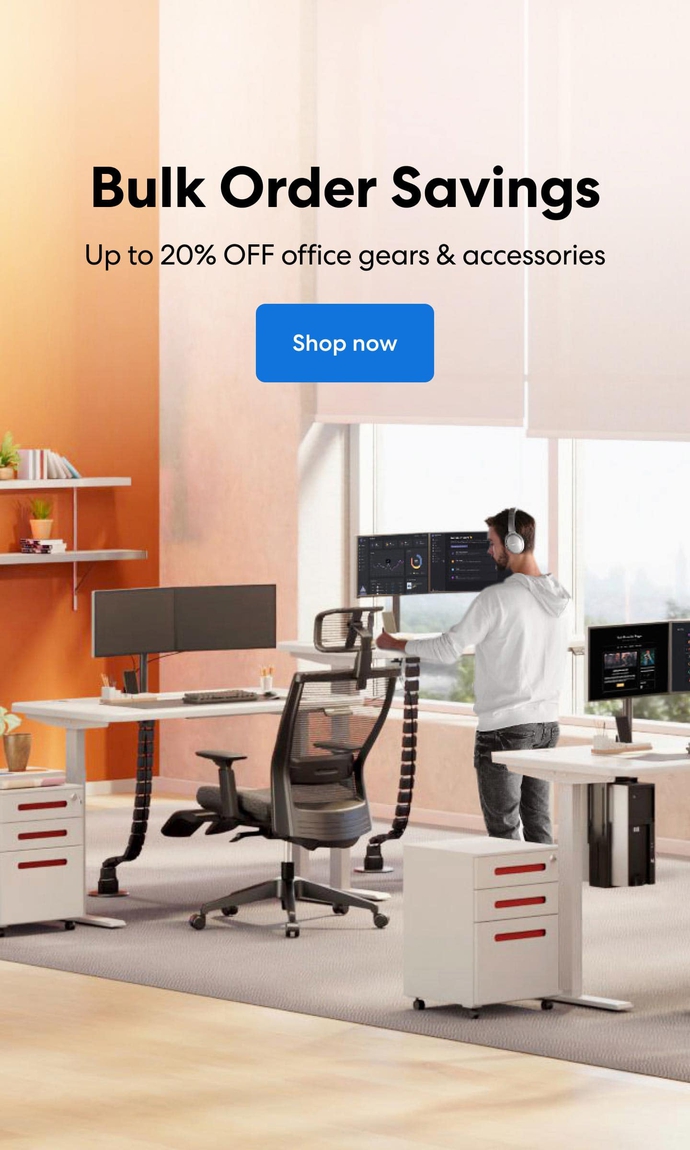 Subcribe newsletter and get $100 OFF.
Receive product updates, special offers, ergo tips, and inspiration form our team.