Hybrid Working
Essential Hybrid Work Software Every Business Must Have

Autonomous
|
Jul 2, 2021
2,146 Views
In the past year, most businesses have transitioned to a hybrid work model. Hybrid work involves a mixture of remote and office work. With a changing work model, comes a change in the work environment. 
Managing such a work model can be difficult and time-consuming. Businesses need adaptable hybrid work technology that makes managing a hybrid workforce simple. Therefore, Autonomous has developed hybrid work software to help businesses manage their hybrid work environment.
Before we delve into Hybrid Office and its many functions and benefits, it would be helpful to begin by first understanding exactly what a hybrid work model is, and why efficient management is crucial to its success.
What is Hybrid Work?
A hybrid work model is a combination of office and remote work. Employees work from home, or a place of their choosing, and visit the office for essential tasks such as attending meetings, presenting, or working on presentations, or liaising with colleagues or supervisors.
Considering the growing pandemic, the need for this kind of work model has grown as human contact needs to be limited to prevent the spread of the disease. Knowing how to properly implement and manage hybrid workers is essential for your company's success through the crippling effects of the pandemic.
Employees do admit that working remotely may not allow them to be as productive as they would like. This is often because business leaders and managers have not taken the time to properly implement a hybrid work management strategy for their business.
It is with this in mind that Autonomous has created innovative software to help managers and leaders alike efficiently manage their workforce. It assists employees in making a smooth transition to hybrid work, as they learn to alternate between remote and office work efficiently.
The Benefits of Hybrid Office Software
Hybrid Office software has many benefits. To fully understand what Hybrid Office is, and how it can help you manage your hybrid workspace, let us look at the benefits this software provides.
1. Office Hoteling Assistance
With a new work model, comes a new office model too. Hybrid work allows businesses to use their office space efficiently to support staff when they need to be in the office. Because some employees are at home, others work at the office, so there is no need to have a workspace for every employee simultaneously. 
Enter office hoteling. The term "office hoteling" refers to the use of office furniture and space in a way that is economical and fluid. It allows you to assign desk space to employees as the need arises. This means that there is now the additional task of office space management, which can add to managers' and supervisors' already busy schedules.
Autonomous has cleverly derived a simple solution to this problem, Hybrid Office software. What does Hybrid Office - a good hybrid work software - do to help manage your office hoteling? Here is a comprehensive list. 
The software helps you map out your office space in minutes. Having a floor plan of your office space makes designing a hybrid environment easier.

You can assign fixed and hot desks to employees at the touch of a button using Hybrid Office.

Make rooms and desks available and keep track of booked rooms.

Hybrid Office allows your teams to manage themselves, preventing the need for seniors to manage employees face-to-face.

You can set safe layouts and capacities for 

hybrid working.

Hybrid Office helps you optimize your space, schedules, and resources to meet all your office hoteling needs.
As we have seen, Hybrid Office is a useful tool for hoteling office space, and this has led to a reduction in office space costs.
2. Reduce Costs
The COVID 19 pandemic has changed the way businesses operate. These changes have resulted in more employees working from home while traveling to the office only when necessary. This has led to a reduction in office space in hybrid workplace costs. 
Businesses fall under when their overhead costs are greater than their profits. Reducing overhead costs such as those incurred from filling offices with rows and rows of office desks and chairs. Working efficiently by managing your space with hybrid work software to reduce office furniture and allow employees to use desks as needed puts more money in your pocket. 
Managing the schedules of your employees through Hybrid Office allows your employees to use their time more efficiently. This results in a decrease in their expenses as they need only travel to the office when necessary. 
3. Access Talent Worldwide
Before the age of the hybrid workforce, people were limited in job selection by country, state, and even city. Thanks to the positive change in the working environment brought on by the pressures of the growing pandemic, companies can employ skilled workers from around the world, and manage them with Hybrid Office. 
Employers can gain access to skill sets that are not available in their current area, and often for a more reasonable rate. The great thing about the hybrid work software from Autonomous is that it allows connectivity from anywhere in the world, so your international employees remain up to date on current projects. 
4. Increase Employee Satisfaction and Productivity
Studies have shown that hybrid work, when executed and managed efficiently, improves employee satisfaction. 90 percent of staff were content to continue working according to the hybrid work model, while only 10 percent of staff preferred to return to the office full time.
Employees who are parents need less time off to spend with their kids while working from home. They also spend less time in traffic or getting dressed for work, so there is less frustration and stress in their workday. 
Happy employees are healthy employees. Healthy employees take less sick leave, which has a positive impact on your team's productivity. Use this hybrid work software to assist with managing the hybrid remote working model to ensure that you and your team function at your best.
5. Self-Management and Flexibility
Hybrid Office helps employees to self-manage because it eliminates the need to physically oversee and communicate with them. Schedules can be set in advance using the software, and office space can be managed efficiently. Desks are assigned using this hybrid work software, so employees are aware of seating arrangements and space allocation when they need to come into the office.
They can also view and book rooms or offices for meetings. The software also allows employees to view the booking status of rooms using the Hybrid Office application. Employees can also remain flexible with predetermined schedules that help them manage their work well and understand what is expected of them and when.
Hybrid working also helps businesses remain flexible with flexible workspace and adjustable schedules.
6. Hybrid Working Puts Employees in Charge of Their Safety and Wellbeing
Companies often spend thousands of dollars a year on protecting the health and safety of employees. Functioning according to the office model, especially during the current pandemic, could cost businesses additional money for hand sanitizers and masks.
Having your employees work from home reduces health and safety costs and puts health and safety responsibilities in the hands of the employee. Many businesses have had to spend a great deal on lawsuits filed for health and safety negligence.
However, when you use this Autonomous hybrid work tool for your hybrid model, you are equipping your team with everything they need to work safely and efficiently. Hybrid work even improves the well-being of employees by increasing their job satisfaction.
Health and safety have also become a growing concern since the emergence of a global pandemic and people must do all that they can to employ safety measures for their wellbeing and the wellbeing of those around them. Using this hybrid work software to manage your hybrid work team helps them accomplish this.
7. Hybrid Office has a Mobile App
Remote hybrid work provides employees with flexibility, preventing the need to sit down at a desk all day. Instead of just being seated from eight in the morning to five in the afternoon, employees can make use of their time in a way that helps them be more productive.
This could mean working while on the go, so this warrants the need for a hybrid work tool that is highly accessible across a wide range of devices. Therefore, Autonomous has designed a user-friendly hybrid work app that can be downloaded on any mobile device.
The Hybrid Office, a hybrid work app can be downloaded from the Apple App Store or Google play, and helps you to manage your team from anywhere in the world. It also helps your workers access schedules and other important information remotely.
8. Harmonious Technology
Hybrid Office is a clever piece of software that connects to the SmartDesk Hybrid, another great invention from Autonomous. The hybrid work software can control the SmartDesk Hybrid by adjusting its height to suit the height of your employees. You schedule the use of the desk and when it is time for a certain employee to make use of it, the desk adjusts its height to match the preferred settings of that employee.
The SmartDesk Hybrid is an adjustable standing desk. It offers all the benefits of an electric standing desk and adds a modern flair to any office environment. The SmartDesk Hybrid is a great buy because it is durable and gives you several years of reliable service. It has a quiet dual motor, and a good range of height adjustments to suit the needs of all your employees. Standing desks have several health benefits such as reducing your risk of heart disease, lowering blood sugar levels, improving productivity and overall mood, and even increasing the user's lifespan by preventing sedentary behavior while working.
Besides the hybrid work software, Autonomous also has a communication tool in their hybrid range called Jam. It combines the functionality of tools such as Zoom, Meets, Slack to provide a single simplified communication tool. It has a chat feature that allows employees and supervisors to interact in private or open chat groups. It also has a push-to-talk system for simplified communication. It is the ultimate addition to your hybrid work model.
These three tools, when used in conjunction, make for a harmonious, stress-free hybrid work environment.
9. You Get a Free Demo
Unlike most software development companies, Autonomous lets you try out its hybrid work software for free. You and your employees can get a feel for what Hybrid Office can do to improve your hybrid work environment. There are no strings attached, so if you are not truly happy, you do not need to purchase it.
The fact that they offer a free hybrid work app demo is an indication of how confident Autonomous is in Hybrid Office, and why you should trust that their hybrid work tool enriches workforces and empowers business leaders to get the most out of their teams.
Final Thoughts
The world as we know it is changing, making way for new and efficient ways to work. The hybrid work model allows employees to work from the comfort of their own homes, only visiting the office when the need arises. While this model may have great benefits, it also creates additional work for the people who are at a management level.
However, managing a hybrid workforce does not need to be difficult. Autonomous has designed innovative hybrid technology that makes running and managing a team that works remotely, easy. It helps with hoteling office space, allowing employees and managers to self-manage and be flexible. It also helps employees oversee their safety and wellness and increases their job satisfaction.
Make use of the other hybrid work software and tools in the Autonomous Hybrid range to stay on top of your hybrid work game. The SmartDesk pairs with Hybrid Office to provide seamless transitions between employees. The communication tool called Jam helps you stay in touch with all your employees, combining the hybrid work technology of several different communication tools on the market today.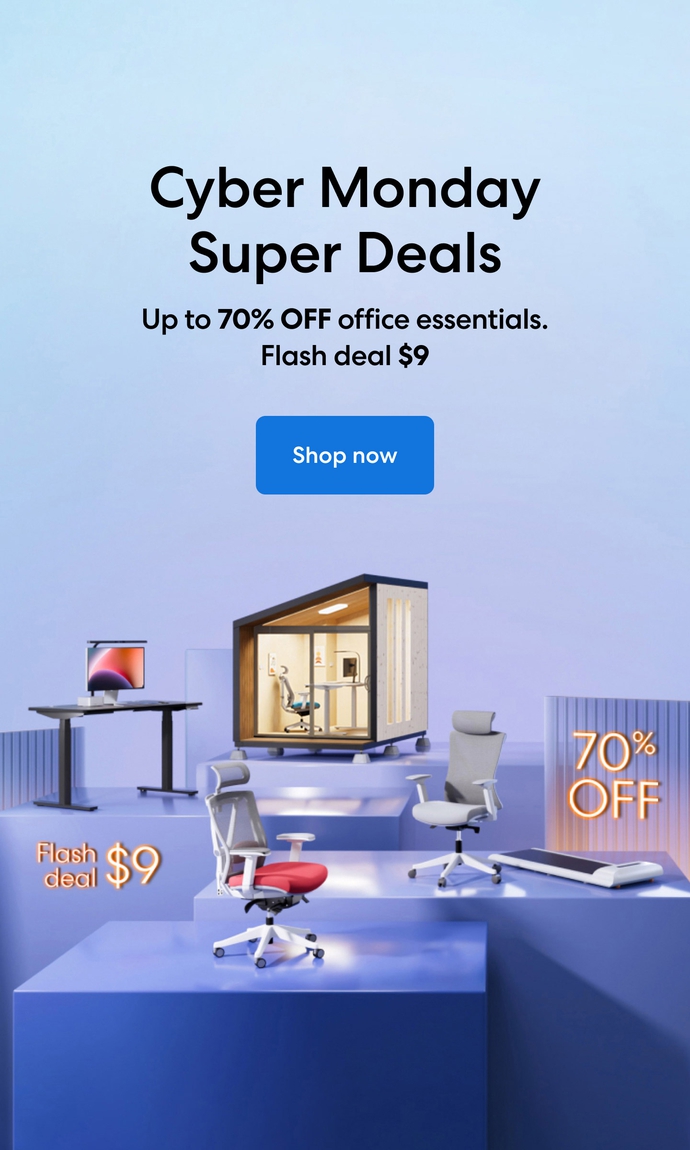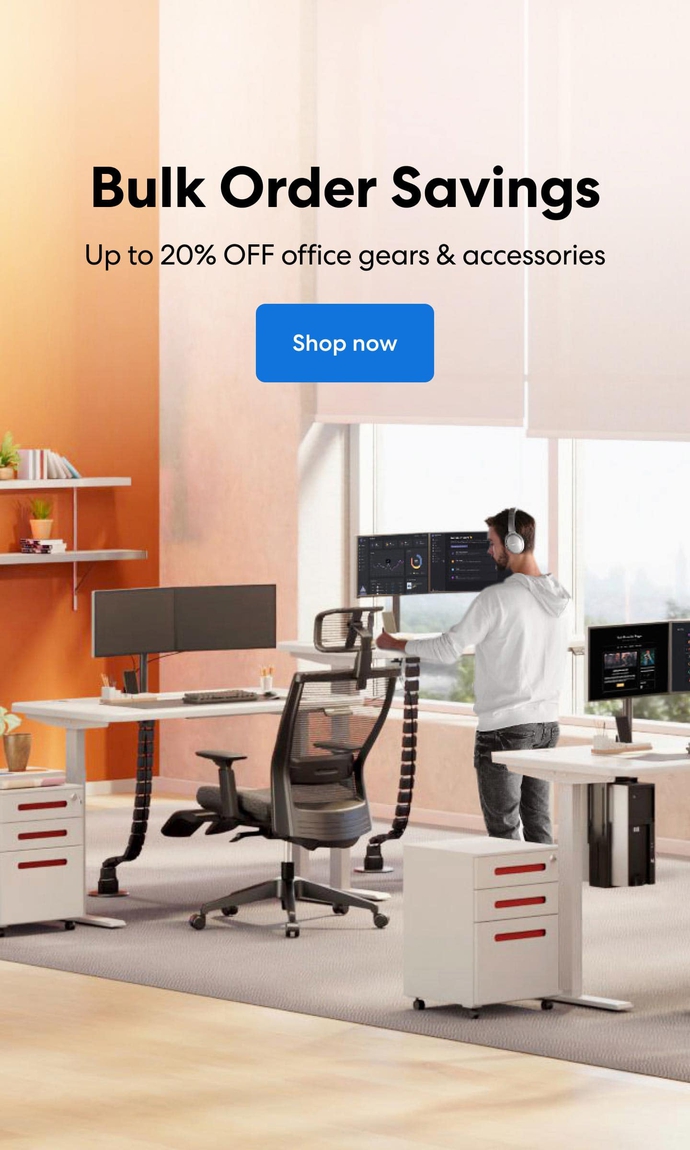 Subcribe newsletter and get $100 OFF.
Receive product updates, special offers, ergo tips, and inspiration form our team.