Smart Products
Essential Personal Training Equipment: Checklist 2023

Autonomous
|
Jan 26, 2022
1,728 Views
When it comes to personal training and wellness coaching, we are frequently asked which personal training equipment is necessary. As a result, we decided to ask some of the trainers to name their favorites of personal training studio equipment. These suggestions will assist you in determining which items and exercise equipment will best help and improve your training.
Our trainers also include their top types of home personal training equipment and why they picked each item based on their years of professional experience coaching customers at gyms and home.
What Should Be Considered
Whether you're going to deliver classes in residential gardens, parks, resorts, or maybe in a gym or studios, a fitness instructor requires specific equipment to do their job effectively. It should be:
Price-effective and purposeful/good value for money

Tough

Transportable

Re-usable

Secure
List of the Best Essential Items for a Personal Trainer
This gear kit checklist is intended to help you concentrate on apparatus that is guaranteed to achieve results, whether you're training at houses or in the gym, a novice or an experienced athlete. We've looked lower and higher for the greatest items and pricing presently available on the internet, such as a filtered water bottle and a hybrid smartwatch, then you can get going with these recommended products in our personal trainer equipment list.
1. Office Treadmill by Treadly
It is a portable and slim treadmill that you can also carry to your training sessions. It also contains two casters on the ends for overturning and moving it about a room, as well as a narrow handrail that rolls up and down and may be used for stability in both directions.
2. Healbe GoBe 3
The third-gen version of this smart fitness watch includes a smart wristband that tracks your calorie consumption, hydration, and anxiety levels. It monitors the quality of sleep and sleeping habits, and pulse rate. It is a common choice for losing weight, exercise, good sleep, stress management, and keeping a healthier life.
3. Indoor Cycle by OVICX
This is another personal training equipment for your list. It is an outstanding indoor cycling bike that boosts your energy and motivates you to work out with its innovative techniques.
4. Body Composition Scale by MyKronoz
It is a Wi-Fi scale that features an excellent app and can detect, compute, and display weight, pulse rate, body fat, muscle, bone density, water in the body content, and sometimes even pulse rate measures.
5. Deep Tissue Massage Gun by OVICX
The OVICX therapeutic massage gun is regarded as among the top best therapeutic massage devices for all types of muscle problems. Most people use it to relieve stiffness from home exercise equipment after one training session of resistance band bar. However, this massage gun is not suited for office employees or gamers who've already spent long periods sitting. 
6. Logbook for Clients
Maintaining a detailed record like what your clients accomplished in their most recent class and phase relieves you of your mental demand as an instructor. You won't have to ask, "What did you do last evening?" and you won't have to bother your smartphone out if you have it on paper, which implies you can provide your customer your complete professional attention.
7. Forms for Customers
This section contains all of the information you gathered about your client throughout their consultation. Their personal information, any exercise restrictions, and specific reminders of their learning goals. It's the documentation you'd retain alongside their training course if you had any issues regarding their workout history or injuries.
8. Timer/Stopwatch
It appears to be more formal than just using your cellphone to keep track of time. It's obvious what you're using this for. It's straightforward and nearly unbreakable. If you're training customers outside, keep that costly cell phone in your pocket until you're ready to post that spectacular "after" shot to social networking sites.
9. Kit for First Aid
Here is another necessary personal training equipment. If you are working at a gym, you almost certainly already have exposure to this. However, they may not be as well kept as you could think, and in a crisis, you would like to make sure you have all you need.
10. Kit for Suspension
It is a technique to use your customer's weight as a barrier, and it may be a great approach for them to improve strength and skill if they have impairments or balance issues. Some facilities already have TRX-style equipment, but it's simple to pack and can also be quickly linked to a pull-up bar or rack.
11. Ball of Balance
They're very massive and occupy up a lot of space while kept inflated, and they're inside the gym area rather than just the residential training program. These may be deflated and stored easily during sessions. It's wonderful for strength training, and it's cheap. If you purchase one, ensure it comes with a pumping machine.
12. A VIPR
If you don't have accessibility to a dumbbell, this is an excellent substitute. It is much cheaper and narrower than a bar, making it easier to pack, yet it gives you a full-body workout while requiring attentiveness and concentration. Proponents of this personal training gym equipment claim that it may put them in a flow condition, similar to when they use a steel mace.
13. Straps for the wrists
These personal training equipment are compact enough to carry in your carrying case all the time, and your customers may not remember to carry their own. It is a good tool if your customer experiences wrist aches during extension activities like push-ups or pain when pushing upwards. They're also beneficial if your gym does not allow chalk and your grasp fails on hard exercises.
14. Balls (Medium/Slam)
These are compact and come in all sorts of weights so that they won't take up much room in a home gym. If you're using the rubberized balls, don't smash them because they'll bounce. The soft ones are the only ones that you can pound. Pitching, grabbing, or merely as a load is all possibilities.
15. Step/Box
The ramps are usually modest and can be dismantled for storage when not using it. Plus, containers vary in height depending on what side you stand on, making them practically three boxes in one.
16. Hopping Rope
Skipping with a moderate force can serve to strengthen joints and better coordination. It is a near essential piece of gear since it provides agility, stability, concentration, and conditioning while weighing nearly nothing.
Video ads for product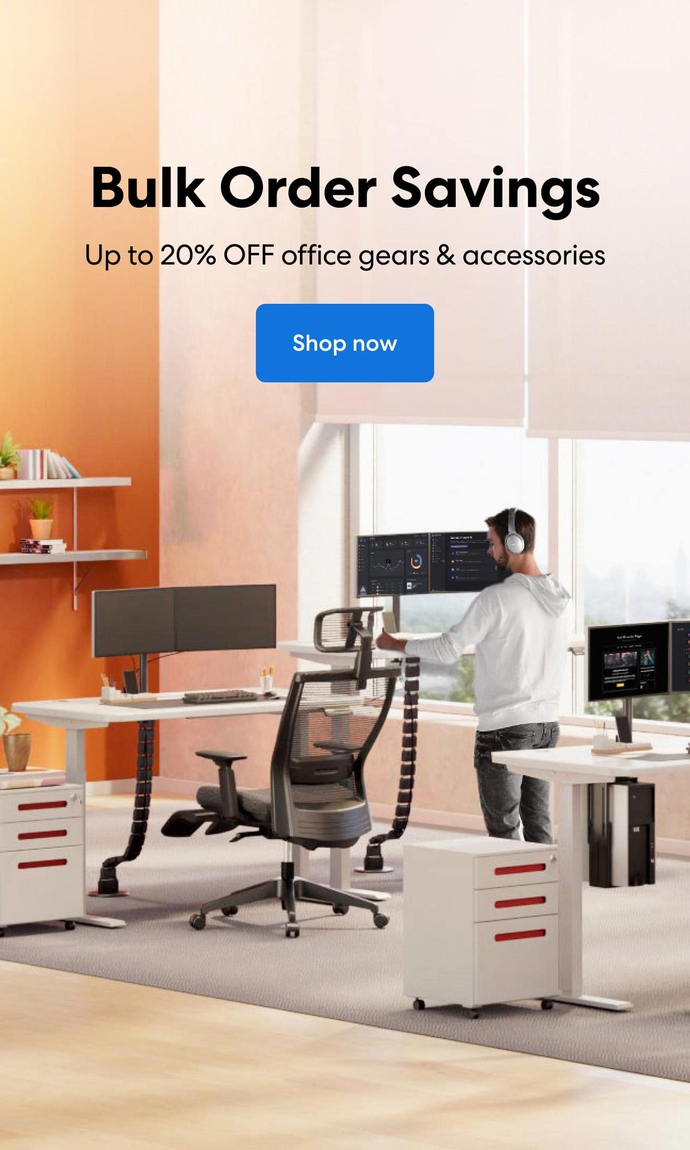 Subcribe newsletter and get $100 OFF.
Receive product updates, special offers, ergo tips, and inspiration form our team.