Smart Products
Is a Fitness Pod Worth Having for Home Workout Routines?

Autonomous
|
Jan 1, 2022
2,071 Views
The coronavirus has disturbed practically every area of daily life, but as states ease their social distancing regulations, people are starting to recover. 
With time, individuals began purchasing fitness pods for their homes; these ranged from indoor to outdoor pods. If someone lived in a home with a garden, a garden gym pod might be just what they needed — it's a dedicated area where they could leave a treadmill unpacked and ready to go. 
To help improve your gym game, we've hand-picked some of the greatest home gym pods on the market.
Some of the Best Home Gym Pods Today
1. Autonomous Gym Pod
The Autonomous Pod is made of a variety of hard-wearing materials. Its insulating foam layer not only blocks out sound but also resists heat and fire. All the glass is tempered and is 8mm thick, which helps to maintain the peace and quiet of your workout. 
Hiring contractors and acquiring construction permits for home renovations or extensions is an expensive and time-consuming procedure that can take months or years to complete. The Autonomous Pod comes with easy-to-follow assembly instructions and a construction procedure that takes only a few hours. 
2. Green Retreats Pod
There are five distinct shades to choose from to match any color scheme. It is double glazed throughout and is properly insulated and lined. The pod is under 2.5m, which complies with current planning approval restrictions. 
3. Shire Miami Gym
This garden gym pod comes unpainted and unfurnished, and the decking is not included, so you may need to purchase some additional items. It's under 2.5m to comply with planning permission standards, and it's less expensive than some of the other options on this list.
4. Mercia Premium Garden Room
Mercia is a smaller room that is ideal for smaller gardens. It may not have enough space for a lot of equipment, but it does have tongue and groove roofing, as well as styrene glass windows. This outdoor gym pod can be put together by two individuals without the assistance of a professional. 
5. Palmako Log Cabin
The enormous bi-folding doors of this outdoor gym pod allow you to fully open the cabin. Its manufacturer offers a five-year warranty, and the double-glazed doors keep the wind out. Because it is larger than 2.5m, you must ensure that it is far enough away from the house to comply with the regulations. 
6. Pod Space Neo Pod
These incredibly sleek Neo Pods from Pod Space are ideal if you're thinking about setting up an office, studio, or leisure space outside. 
The modern exterior unfolds to reveal a big and inviting interior. Everything can be customized to fit your needs as well as the environment. 
Packages for foundation and groundwork are also available. 
7. Crane Garden Buildings
When you're working, exercising, or relaxing, the Crane Garden Studio has floor-to-ceiling glass panels that let in plenty of natural light. 
The outdoor gym pod is built in the UK from redwood of the highest quality. It's fully lined and insulated, with four different color possibilities for the exterior.  This garden gym pod is 3x3m, so there's plenty of space for your gym equipment. 
8. Garden Hideouts Garden Pod
The pods from Garden Hideouts are streamlined and feature beautiful profiles that go with any outdoor location. It's pricey, but if you're searching for ready-made luxury, it's worth considering. 
They are built of very durable plywood and include double glazing and thermal insulation. Choose from five different interior options to discover the best fit for your needs. 
Other notable features include solar panels, outdoor decking that may be used for seating, and internal seating that converts into a sleeping area. 
9. PopUpHut
PopUpHut has an intriguing creation that is both innovative and sustainable if you're looking to invest in a luxury garden pod. This eco-friendly pod has so many high-end features that it might be considered a container home. These stunning creations are composed of recycled cargo containers. 
Make it into a home office setup, a guest house, a yoga studio, or a crafting space. You can use and enjoy it all year, even during the winter months, thanks to the extra insulation. A terrace module space can be added to the front of the pod for £350. 
10. Canopy Room
Pile foundations, a 22mm reinforced chipboard floor, an electricity supply with two plugs, and a heater are used to construct this canopy chamber. It also comes with two sidelights and top-opening uPVC windows. 
A 1m softwood deck and a 1m canopy with spotlights may be found on the exterior. 
The canopy room has laminate flooring and a fitted TV mount, as well as a feature wall of Venetian plaster. 
What Is a Home Fitness Pod?
Home fitness pods are the newest home renovation craze. Pods are a new and innovative home expansion solution that is also cost-effective and hassle-free, but if you can't afford one, a garden gym is a great option to keep the whole family fit and healthy! 
This is the ideal way to design a garden getaway that is tailored to your own needs and tastes. A workout pod is a perfect solution for your extra space demands whether you desire a calm yoga studio, an office area, or other small room gym ideas.
Benefits of a Workout Pod
Gym Pods provide the convenience of working out at home while also providing a safe and secure environment for the entire family to participate in home exercises. 
A garden gym pod has several advantages, so we've compiled a list of the top five reasons to invest in one: 
1. It's Convenient and Saves Time
The dreadful commute and travel time before you even get to the gym is one of the major inconveniences of going there, which can be impractical for individuals after a long day at work, as well as for busy parents looking for a babysitter. Having your own fitness pod as a home gym allows you to exercise in the seclusion of your own home, saving you both time and money. 
With a large choice of garden gym equipment widely available to buy online, your fitness pod can be equipped to look like a genuine gym so that you're constantly motivated. 
2. A Fitness Pod Can Save You Money
The average cost of a gym membership has risen in recent years, with many people opting out and spending their hard-earned cash. 
Investing in your own fitness pod can save you money in the long term if you're one of those people who pay for a high-priced membership that you hardly use. 
A garden gym pod is a custom-built room that is tailored to your specific needs, and property experts suggest that garden and home fitness pods can increase the value of your home and even help you sell it faster. 
3. Quality
These compact spaces function as an extension of your house and are constructed with the same high-quality materials and standards as a new home. A fitness pod is a long-term investment that comes with a warranty and is built to last for 30 years. 
Workout pod manufacturers employ high-quality materials throughout to keep structures dry, warm, and comfortable all year. Internally, the fitness pod feels like a room in your house, not like a standard outbuilding. 
4. Perfect Environment for Your Workout
Working out and cooling down in a tranquil and relaxing environment is critical to your fitness routine, as it allows you to appreciate the outdoors – especially during the summer months. It's also a great place for gym newbies who aren't sure where to begin in the world of fitness or don't feel comfortable working out in front of a group of people. 
There's no reason to go to a commercial gym when you have access to a variety of online workouts from certified fitness professionals! 
5. Great for the Family
Backyard gym sheds make the ideal garden gym pod, and they're ideal for getting the whole family involved in a workout. An outdoor gym shed provides lots of room to warm up and cool down, as well as enough space to invite friends over for a group Pilates session. 
This may save money for the entire family because multiple monthly gym subscriptions can add up quickly. Teenagers and older children may be unable to obtain or pay for a gym membership due to age restrictions, so a fitness pod is an excellent alternative for keeping the entire family active and healthy! 
What Do You Need in a Workout Shed?
A home gym does not require the purchase of a Peloton or a lap pool. In fact, the sort of workout equipment and embellishments needed in the room may vary depending on how you want to exercise and the type of space you have available. Part of what makes a homemade gym superior to a typical gym is the ability to customize the zone to your own interests. 
It's a good idea to pick a few machines for your garden gym pod that focus on different parts of the body for full-body conditioning (make sure you have a home gym checklist for this). Here are some target muscles that these machines focus on: 
Here are four more home fitness pod suggestions that can improve both workout safety and efficiency, regardless of the sort of equipment you use: 
Rubber Flooring

: Laying down interlocking rubber tiles is a simple way to improve the durability of your home gym while also providing a surface that absorbs part of the shock from jumping around, decreasing strain on your ankles, knees, and back. 

Sound

: What could be more motivating than your favorite song on the sound system? Investing in some high-quality speakers can help you get more out of your gym time. 

Storage

: Bins, shelving, and baskets are the order of the day when it comes to keeping your training space clean and tidy. You can store towels and ropes on hooks, footwear, and weights on a shoe rack, and gym mats and yoga balls in woven baskets or laundry bins. 

Mirrors

: Checking your form and noticing progress in your workouts can be as simple as looking into a large wall-mounted mirror (or numerous smaller ones). 
Motivational Ideas for Your Workout Pod
You've got the home workout equipment, the music, the storage, and the mirrors; now, it's time to add the large and tiny additions that can help you kick your workouts into high gear. Here are examples of additional products that you can add in your fitness pod: 
Large-screen TV

: Say goodbye to long tv commercials, Law and Order reruns, and anything else that seems to be showing on your gym's television. In a home gym, a large display is great for watching training videos or catching up on your favorite shows while also strengthening your muscles and boosting your immune system. 

Posters and Pictures

: Decorate the area with images you enjoy looking at every day, whether it's stenciling a saying that resonates on the wall, hanging photos from a cherished vacation, or painting an accent wall in a color that motivates you. 

Motivation Board

: Writing a weekly schedule on a big surface, such as a chalkboard or a whiteboard, is a terrific method to keep track of your routine. To rapidly change a wall into a huge inspiration board or calendar, use chalkboard paint. 

Mini-fridge

: Stocking a small fridge with a favorite cool-down food or beverage is a pleasant incentive for putting on your sneakers and heading into your studio (and something that a typical gym can't offer). 
Conclusion
Many people don't have enough interior space to keep their gym equipment, which is why investing in a garden gym pod is a great option to prevent cluttering up the house. Local gyms can quickly fill up, leaving you waiting for hours in order to use the gym machines. 
You have a flexible room like fitness pod to call your own in your own garden, which means you can work out in solitude without having to share equipment with others.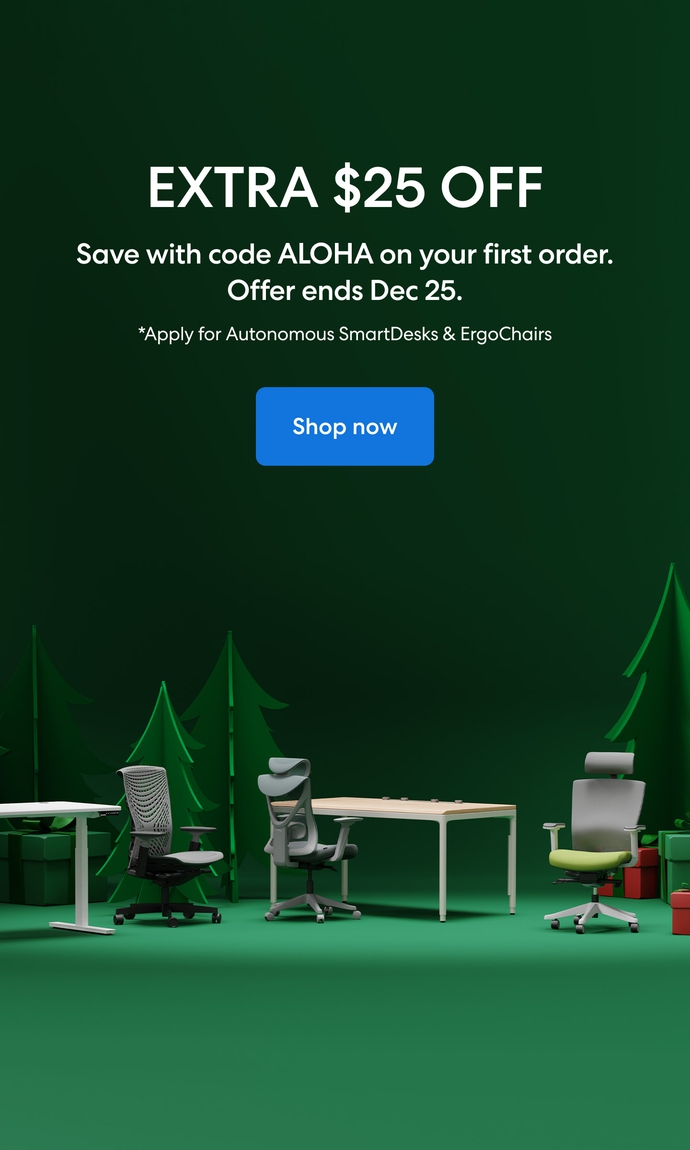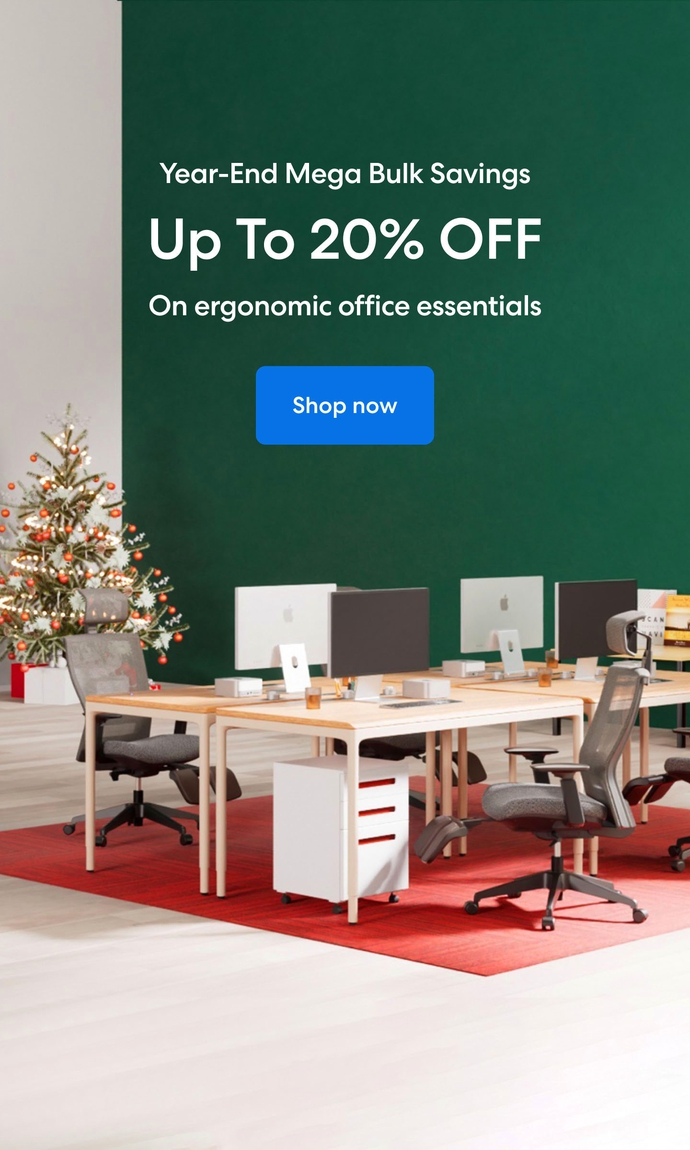 Subcribe newsletter and get $100 OFF.
Receive product updates, special offers, ergo tips, and inspiration form our team.