Productivity
Full Employee Benefits Guides for a Successful Business

Autonomous
|
Oct 18, 2021
1,573 Views
Employee benefits have been a part of an employee compensation package for a long time now.  Employers provide compensations, including various benefits to attract potential employees. However, employers are cautious of the benefits as these cost them.  Such employee benefits guides are available for new joiners to help them make their choices.
What Are Employee Benefits?
Employee benefits are any compensation paid by a company to its employees.  Such benefits may be directly paid as money or paid as insurance (medical, life, and health) and any retirement benefits.  Some of these employee benefits basics are mandated by the government of the state or the country. Many other benefits and perks are not part of the compensation but are additionally provided to employees. This ensures that employees are happy and stay with the company for a more extended period. Here is an example of an employee benefits guide template. 
Why Does a Business Offer Benefits to Employees?
Often used as a strategic tool, employee benefits help a company stay competitive in the talent market to attract and retain employees.  A 2019 SHRM study shows that 92% of employees' considered the employee benefits an essential package in their compensation.  This helped them make decisions regarding their career.
Many companies are offering benefits that need employees to co-pay for the costs of such packages. An employee benefits package example could be health insurance for your parents or your spouse's parents at additional charges, which you have to pay for as an employee. In addition, some health insurance companies offer you packages to increase the amount of insurance cover. In such cases, the extra costs of the sum insured are to be paid by the employee. At times, a company may co-pay such charges.
Most companies prefer to study their employees' preferences through an employee benefit survey. Shared below are some of the standard employee benefits.
Common Employee Benefits Packages Offered by Every Business
Here is our study of some of the best employee benefit trends. Let's read on to know what should be included in the employee benefits guide.
Work Benefits
1. Flexi-working
Various policies like Flexi-working, parental leave & bring your child to work, childcare, and more may not be mandated by the state law.  Yet, as companies work to engage their employees, the baseline is to keep them happy so that they can focus on their work.  Employees are delighted as they get perks to work from home.
2. Remote Working
Especially during the pandemic, many employers have offered an employee purchase program for their staff. Purpose?  To assist employees in setting up a home office for remote working with ergonomically designed furniture.  How does that help?  Employees maintain good health as this ergonomically designed furniture is flexible and allows employees to maintain good health overall.
3. Paid time off
Leave, or called paid time off, for a certain number of hours worked every year and for falling sick, is mandated by the department of labor. Therefore, companies need to keep track of the hours worked and provide for paid time off in both situations.
4. Food & Beverages
Many organizations provide free food and beverages when employees are at work. Benefits? Employees can have a quick bite and not feel it necessary to leave the office. This provision offers employees convenience. While some companies may offer free meals, others usually require employees to co-pay for a particular meal or a drink.
5. Employee Activities
On offer for employees present in the office are various activities like Bingo, fun activities, treasure hunt, and more. Purpose? The purpose is to increase employee engagement and bring some fun into the workplace.  As the Human Resources teams organize these, employees feel wanted, and belongingness increases.
Financial Security Benefits
1. Retirement / Pension Benefits
In most countries and states, the law may mandate that employers cover this for every employee on permanent employment. However, contractual employees do not get these benefits. Instead, employers must invest a certain amount of an employee's compensation to buy and pay the monthly premiums.  As an employee retires, he gets this corpus for his retirement.
2. Life & Medical insurance
You cannot miss it in the employee benefits guide. Most companies use economies of scale for their employees' life insurance. Employers must cover themselves from any liability that may arise should an employee pass away at the workplace due to a work accident.  With such life insurance policies, employers mitigate their risks.  Additionally, employees are covered should anything happen to them when they travel for office work, other locations, inside the same town, or another city. As a result, employers need to cover a lot of ground for managing their risks.
Health Benefits
1. Health Clubs
Some companies offer employees an additional allowance by joining a health club. Employees may be given a fixed sum as an allowance. This may be tax-free since this does not go as taxable income into the hands of an employee. In addition, some companies have some essential equipment provisioned inside the office in smaller gyms that employees can use free of cost.
2. Health Insurance for Parents
Here is one of the priorities in the employee benefits guide. Some companies negotiate with service providers to offer health insurance to an employee's parents or in-laws.  The employee pays the costs directly to the service provider. This saves time for employees from hunting for a good service provider. Of course, this is an optional service to be managed by the employee. 
Lifestyle Benefits
1. Club Membership
Executives at senior positions may be given annual memberships to some clubs.  This is to assist these executives in meeting and bind with people of similar interests.  Clubs offered are based on the nature of sports like a golf club, a baseball club, or basic particular lifestyle interests.
2. Mobility
Top executives may also get car, fuel, and parking benefits as part of their role in their company.   Companies provide this to ensure the social status of their senior executives.  Usually, the land of the law taxes such perks at the hands of the employers and the employees.
Mobile phones and their subscriptions, dongles, or wi-fi access points, and many such technical gadgets may also be a part of an employee's perks and benefits.  These may or may not be a part of their allowances. They are to be paid for as you use them.
Don't miss our read on best practices of employee management.
Summary
Companies have to be creative and offer employee benefits to stay competitive. As you read through this article, we have shared the most common ones and some for top executives for your employee benefits guide.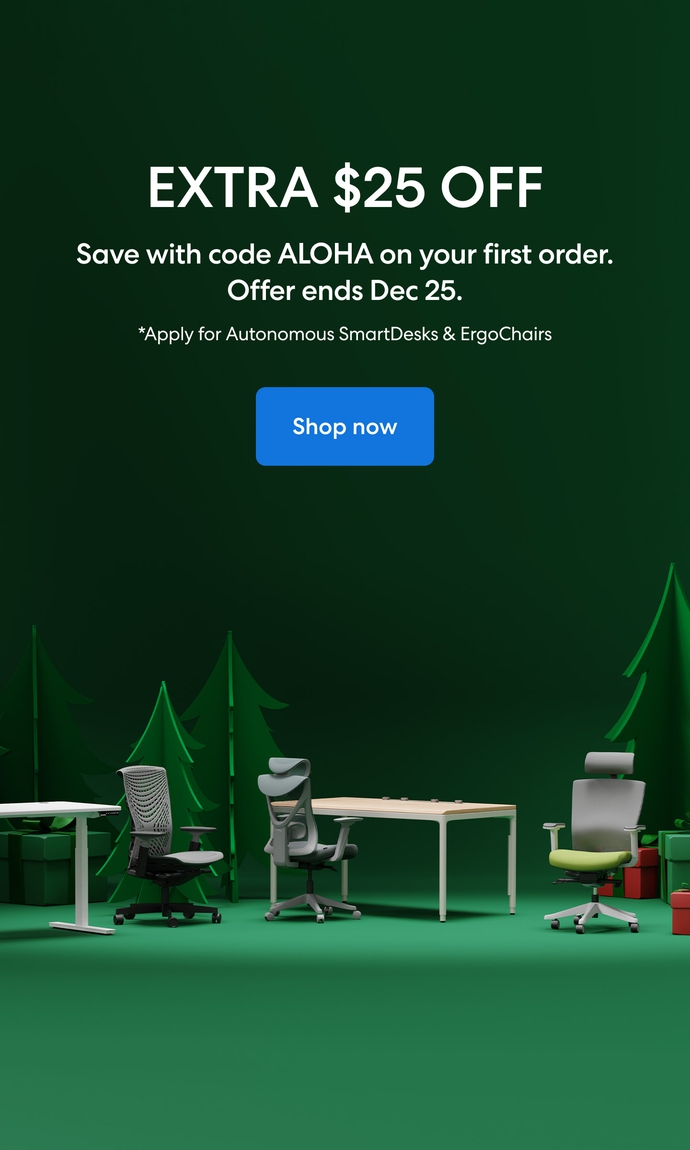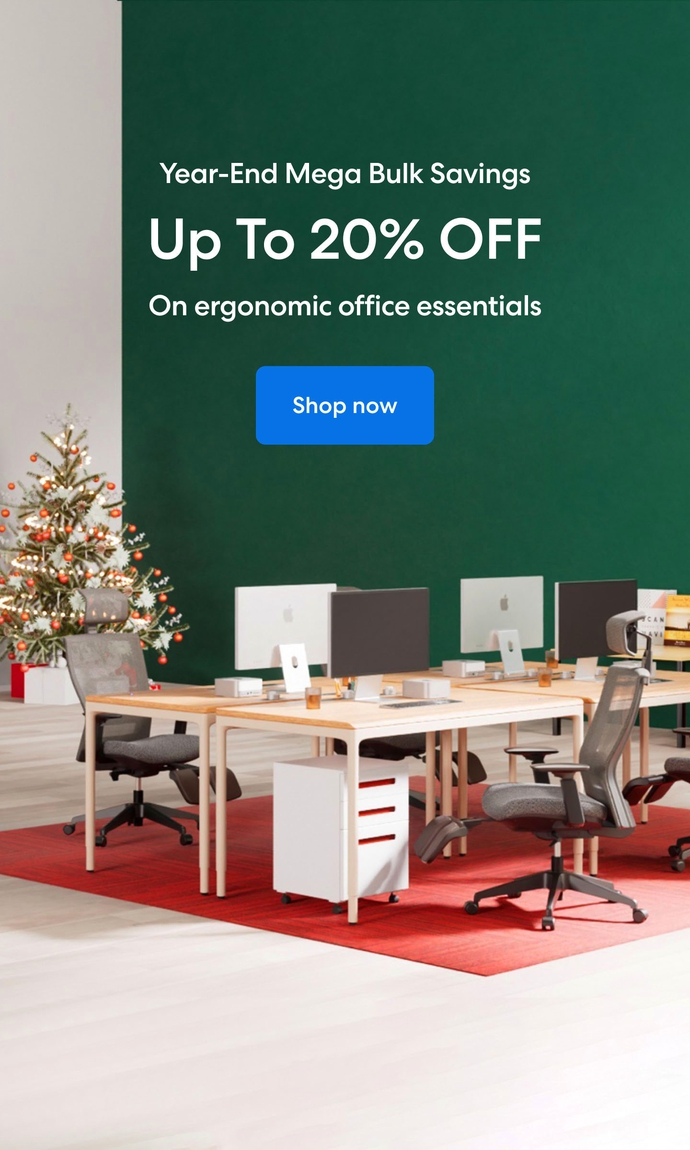 Subcribe newsletter and get $100 OFF.
Receive product updates, special offers, ergo tips, and inspiration form our team.