Smart Products
A Full Home Gym Essentials Checklist for Your Fitness

Autonomous
|
Nov 20, 2021
1,936 Views
A home gym is a helpful thing to have at home. Save time and have 24 hours access to manage your fitness regime.  Don't be worried as you don't have to spend big amounts of money setting up a home gym.  It all varies as per your health priorities. Don't miss out on your routine with a home gym essentials checklist.
You have basically a few categories of equipment that you can set up at your home gym. Start with warm-up exercises or multi-purpose exercise equipment. Multi-purpose equipment assists you keep fit overall. Many companies loan out exercise equipment on rentals too.   
The best thing is that you can give access to your family members. This can save you costs from gym memberships. Let's see the at home workout equipment essentials below!
Need for a Home Gym
Well, the need for a home gym can vary from an individual to another.  Primarily, the benefits of a home gym start from the flexibility of timings.  With no restrictions, your home gym is open to suit your workout timings.  As you consider a home gym checklist, you can avoid any commute time. Add the costs of fuel and costs of parking, and you have a handful of reasons already. 
Thirdly, you are not sharing equipment with strangers. The pandemic has restrained many of us from being careful of our health.  Fourthly, your customized settings of any equipment remain the way they are. Fifthly, there are no restrictions on inviting friends, colleagues, family members, or anyone who wants to share your gym.
And finally, you can always motivate and encourage children and other folks at home to start their exercises. 
A home gym has many advantages. Surely worth an investment!
Top Home Gym Essentials
What different equipment do you need? Remember that a basic home gym is a good place to start your fitness. The five areas for anyone to manage their fitness include (1) Strength training, (2) Flexibility and mobility, (3) Cardio Exercises, (4) Exercises to be agile (ability to move quickly and easily); and finally, (5) Stress relief.
While you can always prioritize what you would like, here is our list of the best ten home gym equipment. Let's find out which should be included in your home gym essentials checklist.
1. Treadly Treadmill Desk
Most folks look at a treadmill to manage their walking or jogging routine. Now get a Treadly treadmill desk and continue working on your walking routine anywhere!  Yes, that's right. This combination of a compact and portable treadmill allows you to hook up your exercise routine just about anywhere.
With this two-piece treadmill and standing electric desk, you can easily set up your workstation! Now continue your jogging routine as you listen to a podcast or even a conference call or webinar.
You have a choice of two different tables, SmartDesk Pro or the SmartDesk Core. What's the difference? Manage the height settings between 26.2" to 52" with SmartDesk Pro or 29.4" to 48" with the Core.  The difference also lies in the weight the tables can lift, 310 lbs or 265 lbs, respectively.
Go ahead, make the most of your time and stay fit!
2. Folding Treadmill for Small Spaces
What? No time? Always busy at the office or your home office?
Don't you worry! We have a solution for you there too!  Yes, now you have an option to be at your work desk and yet keep exercising.  With a folding treadmill for small spaces, you are going to be pleased with your fitness regime!
No need to assemble or disassemble every time! You can manage to pull this into the smallest home office space.  Now increase your speed up to 5 mph as you do a fast walk.  Specially designed with an illuminated display, you can control it even in dark or dim lights.  Use the built-in Bluetooth speaker to listen to a podcast or music of your choice.
3. Indoor Cycling Bike
Now keep your thigh, and pelvic muscles fit and moving. Cycle away to glory as you exercise on this marvelous indoor cycling bike. That's right! This bike helps you keep fit as it offers you precise controls to monitor your movements. So, you cannot miss this item in your home gym essentials checklist. Now, speed up the resistance to grind that extra fat off your abdomen.  Adjust the intensity of resistance and manage the recline to suit your comfort!
This bike comes with Bluetooth connectivity for your listening pleasure. Stay connected as you manage the workout with the free workout app. You will love the infinite magnetic adjustment that makes your drive one of the smoothest. The adjustable seat & multi-grip handlebar accommodate any cyclist's needs! You also get a tablet/phone holder for your convenience and ease.
You will love the sturdy construction that makes you want to pedal faster and faster!
4. BODYGYM 2.0 Resistance Band
Tired of all the driving on your bike or jogging or the treadmill?  Wipe off the sweat for its time now to exercise your shoulders, abdomen, and more. Stretch your body to avoid a sedentary lifestyle as you sit and work in your home office.
Grab this gym band in your home gym essentials checklist at any time during office hours to stretch a bit! That's right; you can always pack this and travel or use it in your home office!  
Go ahead, and use 150+ strength training exercises. This body gym band offers you more than eighty pounds of resistance to help you flex your body. It's so light that you can easily pack it to carry with you on your trips. The entire body gym is made from the highest quality natural latex rubber. The package includes nylon and soft silicone straps.
So what are you waiting for?
5. A Smart Band
Get hold of all statistics; monitor your heart rate, pulse, and more with this GoBe3 Smart Band by HEALBE. That's right, now track your calories burnt or monitor your day and night sleep analysis!   Set-up reminders for your bio-grounded drinks to keep yourself hydrated.  More is possible with this health monitoring band that you just cannot avoid on your home gym essentials list! 
Wrap-up
Setting up a home office gym doesn't have to be an expensive affair with the above home gym essentials checklist. Stay healthy as you consider multi-purpose and portable equipment. Carry them to your home office. Make the most of your time with basic stretch exercises. Graduate to activities that build your muscles and vroom ahead!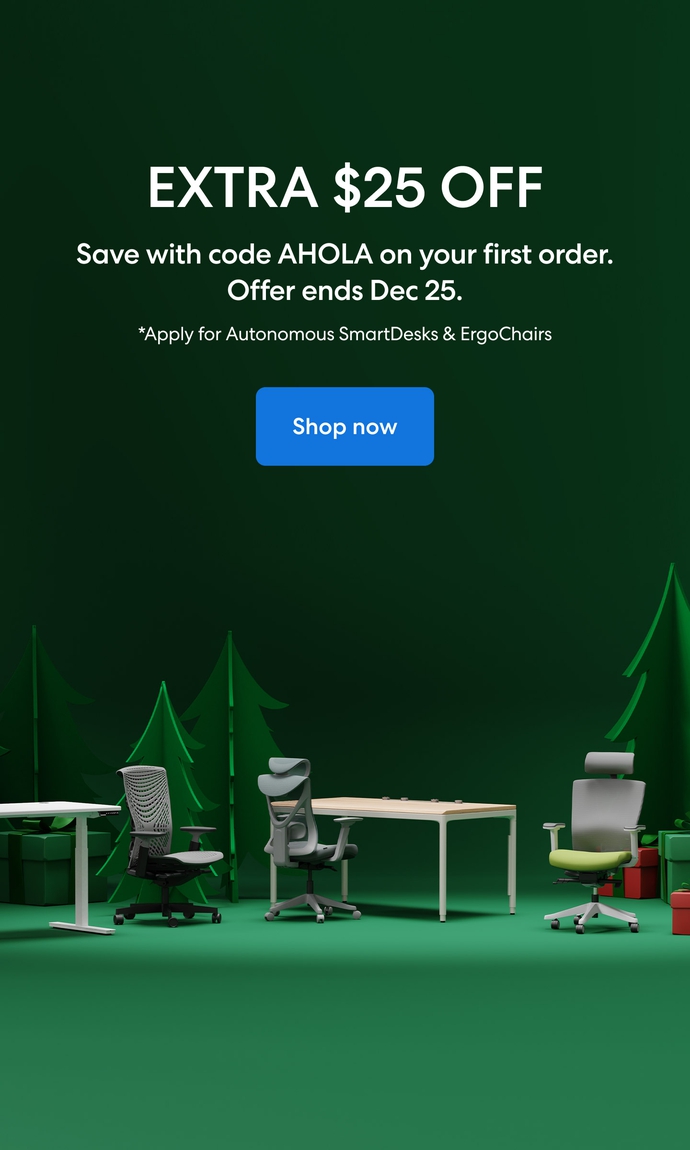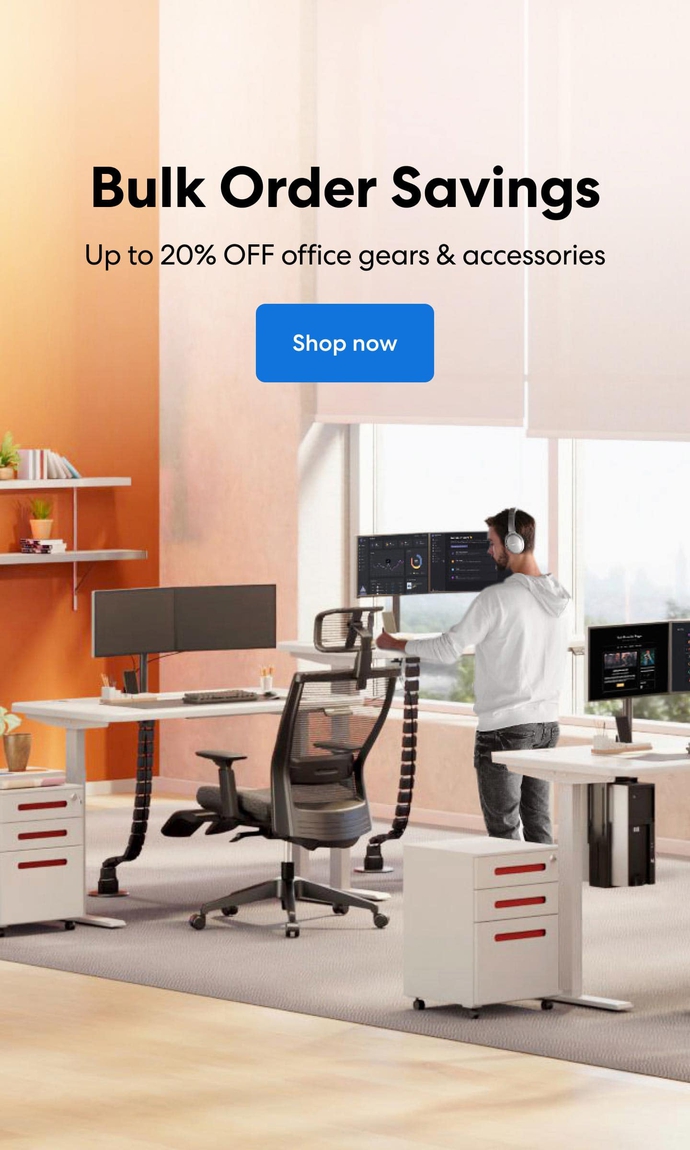 Subcribe newsletter and get $100 OFF.
Receive product updates, special offers, ergo tips, and inspiration form our team.