Smart Products
Furniture Stores in Ashland, KY for Office & Home Office

Autonomous
|
Nov 14, 2023
766 Views
Table of Contents
Are you looking for a furniture store in Ashland, KY? You've come to the right place! It's crucial to find a reliable place where you can find all the supplies you need to build a comfortable workspace where you can spend your workdays feeling relaxed and productive.
It's crucial to look after your comfort when you're working. Otherwise, your stress levels may increase, and your productivity and overall mental health may be affected. Most people agree on the fact that even though work is important, prioritizing your comfort is something that every office worker should do. 
We'll list some of the stores where you can find all the office equipment you need to build the perfect office, whether at home or at your workplace. 
5 Best Furniture Stores in Ashland, KY
1. Autonomous
Autonomous has become one of the top stores for office supplies in Ashland, KY, and all across the world. The categories available on this website allow you to explore different options for desks and ergonomic chairs, as well as other office furniture pieces that could be useful in building the perfect workspace.
In addition, Autonomous is a pioneer in the creation of standing desks, having a catalog full of these devices that you can choose if you would like to be able to alternate between sitting and standing while you're working as a way to increase your physical activity.
Autonomous certainly has everything you could ever ask for when it comes to office supplies and furniture. The shipping and guarantee policies are quite user-friendly compared to other stores, allowing you to squeeze as many benefits as possible with every purchase.
In addition, Autonomous offers special pricing for bulk orders on their modern office furniture.
2. Big Sandy Superstore
Big Sandy Superstore is another good option for those looking for office furniture in Ashland, KY. You should check out their office furniture list, which includes but is not limited to ergonomic office chairs, desks, and even storage units you can use to keep your workstation tidy and organized.
This is a furniture store that you can visit whenever you need something for your home or office in general, as its offer does not stop at office furniture. There are a ton of options that you can explore and choose from, all of them available at different price ranges.
While this is one of the most renowned furniture stores in Kentucky, we still recommend you take a look at their catalog before visiting them. You can also make purchases online if you don't feel like going to the store at the moment. Make sure to check out their policies and warranty norms to have a more pleasant experience!
3. Kohl's
Kohl's has a wide selection of office furniture. While it primarily focuses on clothing and stuff for the home, it still has plenty of affordable options for those who would like to equip their offices with comfortable office furniture. You may also be able to explore a few storage unit pieces if you're looking for one.
Tasks chairs, high-back reclining chairs, and even mesh chairs are some of the options you will find at Kohl's, all of them available in different colors. There are prices for everyone, allowing you to find excellent furniture pieces at less than $100 if you're on a budget.
While you won't be able to find intricate technologies like you would in Autonomous or Big Sandy Superstore, Kohl's is definitely a store that is worth checking out, especially if you want to purchase affordable but high-quality office furniture.
4. LW Office Furniture Warehouse
LW Office Furniture Warehouse is the perfect place for those who are looking for wholesale office furniture. This store sells new and used office furniture, allowing you to find some good pieces at excellent prices.
LW Office Furniture allows you to explore different options for anything you may need for your office. Whether it is a new desk or an ergonomic chair, you can be sure that you'll be able to find it here. You will also find conference tables and similar furniture if you're looking forward to building a workspace for multiple people at once.
While you're not likely to find stuff like an L-shaped standing desk, you'll still be able to explore plenty of options that may be a perfect match for you and your work style. This store makes it easy to combine some of the pieces, such as a desk or a storage unit, to create unique layouts for your workspace.
5. Big Lots
Big Lots is another popular office furniture store in Ashland, Kentucky. You will find the essentials for any office, including desks, chairs, bookshelves, and storage cabinets.
If you're looking for a furniture store that sells new office furniture at affordable prices, then this could be a great option. There are pieces for all tastes and preferences, whether you prefer something more minimalistic or would like a desk that's a bit more extravagant.
The price range depends on what you're looking for. There are pieces for less than $100 for both chairs and desks. You can also explore the storage or bookshelf section to find pieces at similar prices! Big Lots offers an excellent opportunity to buy quality office furniture at prices lower than what you would usually find in other stores.
Wrapping Up
If you'd like to upgrade your office for more comfort, style, and functionality, there are different places you can purchase what you need at excellent prices. We have listed some of the most renowned office furniture stores in Ashland, Kentucky. However, if you wish to explore other options, we recommend you also check out some of the most popular furniture stores in Lexington, KY.
Prioritizing your comfort is the key when it comes to maximizing your performance and productivity at your workplace. After all, your mind is able to work better in a comfortable environment. You should always look forward to improving the ergonomics of your workspace.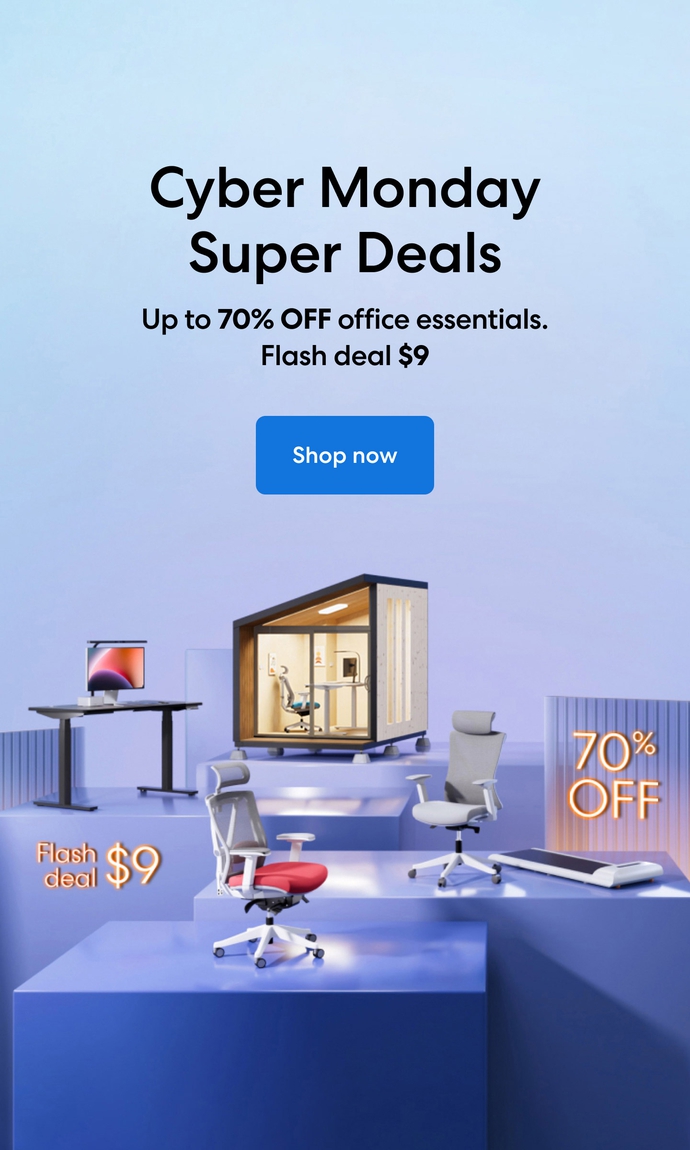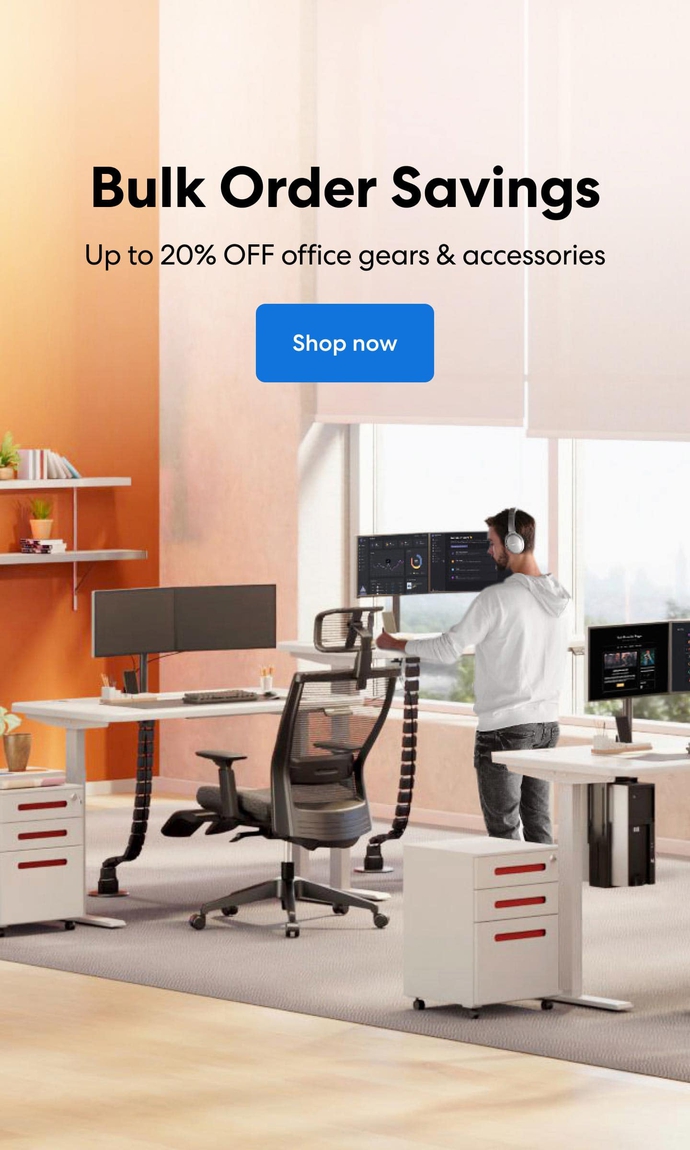 Subcribe newsletter and get $100 OFF.
Receive product updates, special offers, ergo tips, and inspiration form our team.