Are you also guilty of working in bed and munching those snacks all day? Or maybe you would call it stress eating. After all, the stress of the pandemic wasn't an easy one to cope with, and many people have reportedly gained unhealthy pounds due to various reasons. Pandemic and weight gain is a common story of every second household, but the rise in unhealthy cases is concerning.
Specifically, since the majority of the workplaces are now remote, we get up from our beds, head straight to the chair and go back to bed again. This constant hours of sitting and sedentary lifestyle is more damaging than any of us could think; hence it is important to take control of your health. Thankfully there are multiple ways and body recomposition tips that will help you get back all the healthy muscles you lost to the fats.
Body recomposition for beginners seems like a tough job, but you can easily get back on track with a little routine and practice. This article will discuss the integral tips to attain a body recomposition routine even if you are not working out in the gym anymore.
How to Start Body Recomposition
Body recomposition is a weight-loss strategy that emphasizes the necessity of losing fat and developing muscle. Body recomposition procedures can help you gain strength and increase the number of calories you burn throughout the day, in addition to reducing fat.
Since muscle mass defines body composition in your body, also known as fat-free mass, you must invest your time and modify your lifestyle to gain muscle mass and burn fat. Unlike a traditional diet, body recomposition is a way of life in which activity and nutrition approaches lead to healthy changes in your body's fat-to-muscle ratio.
Hence body recomposition vs. weight loss are significantly different processes; body recomposition refers to changes in the body's fat-to-muscle ratio. While weight reduction focuses on reducing fat and watching the number on the scale drop, body recomposition refers to changes in the body's fat-to-muscle ratio. It entails losing fat while concurrently gaining muscle.
Below are some tiny useful changes and modifications you can bring to your routine to regain your body recomposition.
Standing Desks
It is safe to say that the most fat and unhealthy pounds you gain and the calories you retain is when you are not moving or in the same position for hours. Though one might argue that their 9 to 5 jobs demand that nor can they move and do jumping jacks whilst they are in a meeting, modern ergonomic places have discovered practices that make working much healthier and easier.
A standing desk is one such invention that promotes healthy weight loss and increased calorie burn rate. Standing desk weight loss is a proven technique because working while standing and switching between sitting and standing gives rise to a faster calorie burn rate and significantly improves metabolism.
Work Stretches
Is your work desk tiring you out, or are you always frustrated by the end of the day? Losing work-life balance is a common complaint, especially when working from home. While completing work is essential, it is important not to make an unhealthy turn.
Thankfully there are various ways to incorporate a little gym or workout while working. Yes, with a back stretching routine every half hour while working or a treadmill under the desk, you can get those muscles moving while working simultaneously.
Home Gym Equipment
Even if you are not up for the idea of a crowded and sweaty place to work out, buying a little home gym equipment is always a great idea. Get an indoor cycling bike and hop on it for at least 30 minutes a day. A gym band to work out your glutes or use it to shape your thighs after hours of spending time in the same sitting position in front of the screen is a great idea. You can also design your workout time around your busy schedule by buying home gym equipment rather than missing it every other day.
Keep track of Your Weight
Even if you are scared of jumping on that weight scale, one way to remain fit and healthy and motivate yourself is to check your weight. This does not mean you should hop on a weight scale every few hours, but to do it monthly or even biweekly help you establish whether or not you are going in the right direction.
Moreover, a modern Wi-Fi Weight scale like this one, MyKronoz, help you not only get the straightforward mass and lets you find the body muscle mass, BMI, and other helpful values that give a clear reflection of your entire health.
Focus on Calorie Burn Rate
The amount of energy used for any activity is determined by the activity's intensity, duration, and frequency, as well as the exerciser's weight. While simple exercise such as walking around the block a few times can burn only 300 calories per day, endurance training for a marathon runner can boost energy expenditure by 2000 to 3000 calories per day. In general, the more intensive an activity is, the more energy it consumes, and the longer you exercise, the more calories you burn.
Improving your Diet
When it comes to losing weight, the quality of your diet is equally important. Protein-rich diets have been demonstrated to reduce fat while maintaining lean body mass.
According to studies, a larger protein diet is required for athletes seeking to shed fat while retaining muscle mass. As a result, increasing your protein consumption to at least 0.64 grams per pound of body weight could help you lose weight. Moreover, by reducing carbohydrate consumption and increasing fiber intake, it is also proven that you are likely going to burn calories and get quicker results with body recomposition.
Benefits of Body Recomposition for Beginners
While body recomposition was not a famous concept until a few years ago, thankfully, now people have realized that body recomposition rather than fat loss is the healthy way to regain muscle mass and lose those stubborn fat hanging around the body.
When you focus on body recomposition rather than fat loss, your body becomes stronger and more immune to diseases and infections. Body recomposition also ensures your muscles are healthy. Rather than decreasing fat and muscle simultaneously, body recomposition focuses on getting rid of extra body fat. You're getting to the bottom of the problem by focusing on body recomposition.
Video ads for product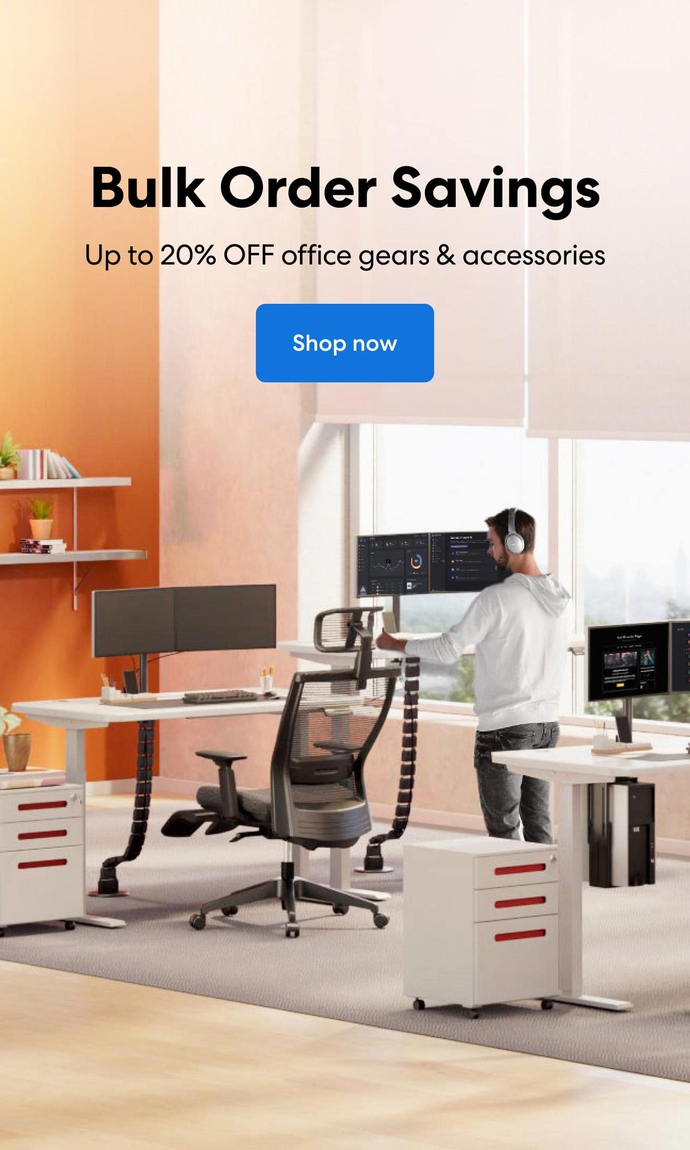 Subcribe newsletter and get $100 OFF.
Receive product updates, special offers, ergo tips, and inspiration form our team.