Workplace Inspiration
A Guide on Converting Your Shed Into Home You'll Love

Autonomous
|
Oct 21, 2022
1,115 Views
People prefer to reside in small dwellings by converting shed to home after minimizing their primary residences. This pattern is driven by various factors, such as the urge to simplify your life, save expenses on accommodation, and lessen your ecological footprint. However, for others, the thought of living in a little house is enticing but might appear impractical due to the requirements.
You may invest significantly in your property by turning a shed into a small house. It's a pretty easy task that won't break the bank and will allow you to experience the small house lifestyle without requiring major adjustments to your daily routine. Additionally, after converting shed to houses working on the weekends might be entertaining! Then why not give it a shot?
What Exactly Does a Shed Conversion Project Involve?
Several important elements, like plumbing, insulating, ventilation, and electrical, will all need to be addressed according to the type of makeover you want for converting a shed to a tiny house.
Piping and Insulation
When turning your garage shed into a residential area, you'll have to determine whether you want drainage. Insulation is a necessity. You might also wish to have access to flowing water or even a functional bathroom if you spend significant time outside. If that is the situation, you must first draw out a model of your desired plan and attach the plumbing before beginning any insulation.
Windows
Any place that wants to be pleasant must include a glass window that allows ambient daylight and cool air. Having one or two windows in the warmer months will also enable a window-mounted air conditioner. Double-paned window frames, which can reduce your potential power costs while warming or chilling your shed, provide the most energy-efficient alternative for construction.
Electricity
You must install electricity before utilizing your ac unit, a heater, lighting, or a pc. Consider however many connections you'll require to add to meet the area when planning the piping and to draw out the schematic for your shed transformation. Hiring an expert is advised to ensure that your shed complies with all regulations and meets your needs.
According to the variables such as the cost of materials, labor required, and the cost associated with hiring professionals, remodeling your garage shed into something like a living area can cost anywhere from $1,500 to $30,000. The estimated cost for making your shed comfortable will vary if you are purchasing a new area or renovating a current one. The dimensions of the garage shed and the extras you intend to include will also play a role.
Here Are a Few Shed Conversion Ideas You Could Try
Converting Your Shed to a Spare Bedroom
When your relatives visit during the festivities or at any other time, building a temporary shed home is the ideal option. Contact the local government to discover what you may put on your lawn and if you require permission for converting the shed into living space before beginning this venture. In some locations, a complete privacy pod with water and electricity could be illegal. Suppose the barn is close to the main home and has accessibility to a toilet. In that case, you can leave the garage bedroom transformation project uncomplicated and create a comfortable sleeping area. Install plush carpeting, a queen-size mattress with comfy bedding, with floating shelves to conserve room. A dresser near the bed, a place to put the visitors' clothing and accessories, a TV, and a tiny refrigerator are other features you might want to consider.
Making Your Shed a She-Shed
Transform your area into a woman's shed to use as a refuge whenever you need to go away. Your temperament and interests will influence how you construct a woman shed. Do you enjoy reading? Create a tiny library in your garage with your favorite books and a few books you've always wanted to finish. Do you have a creative streak? Get a painting canvas and stand ready. A woman shed is a location for all your favorite items and a representation of your hobbies. Moreover, insulation is essential if you want to spend a considerable amount of time in your compact house. For converting a shed into a bedroom or a she-shed, you can maintain a consistent inside warmth and shield your things from excessive chilly or hot temperatures by enclosing your shed. It can also contribute to a quieter atmosphere by lowering noise levels.
Create a Home Office out of Your Shed
Having a separate workspace from your primary residence might help you maintain some work/life balance, especially as more companies offer a work-from-home alternative. Although if your commuting is only to the garden, turning your shed into an office pod can help you maintain the necessary mental space to keep both work and home apart. Place your workplace furniture following the location of the ports so that you are conscious of where you can connect your computer and mobile charger, preferably close to a glass window with ambient daylight. While remaining in your home, a nice rug, a few plants, and a comfy chair may assist in creating the right atmosphere that allows you to have fun experiences.
Transform Your Shed into a Studio Pod for Storage
You may transform your garage shed into a more appealing and useful storage facility - like a StudioPod - whether you enjoy outdoor activities, DIY projects, gardening and lawn work, or a combination. Organizing your things is crucial if you have numerous interests or a young family. The first stage of your shed transformation into a prefab office is incorporating a workspace and excellent storage space. Utilizing wall hooks and peg panels, keep equipment at heights that are simple to reach. Buy or construct a storage shelf to hang any sporting goods, including bicycles, boats, and surfboards. You should store your leather or athletic shoes on a shoe rack.
When preparing to build your small wood pod in a backyard shed, you should make the primary considerations. It may sound difficult after reading everything you've just read, yet with the correct knowledge, preparation, and effort, it could be an enjoyable project both for you as well as your family. We are confident that you will design a little wooden pod for the garden that is ideal for you.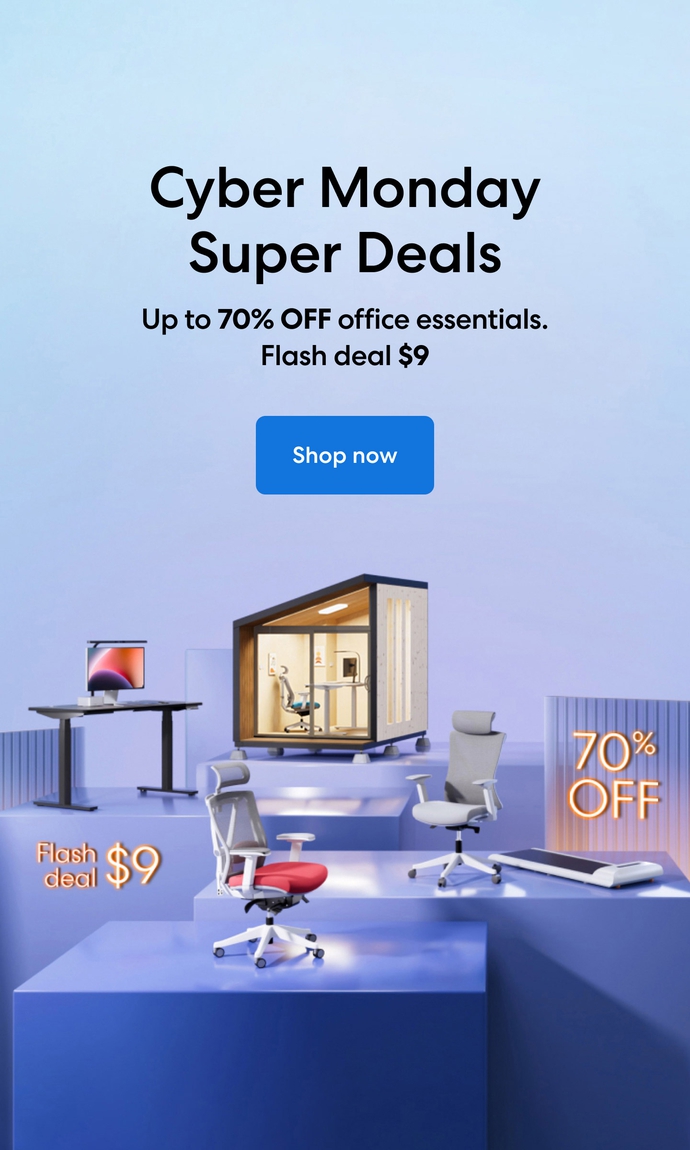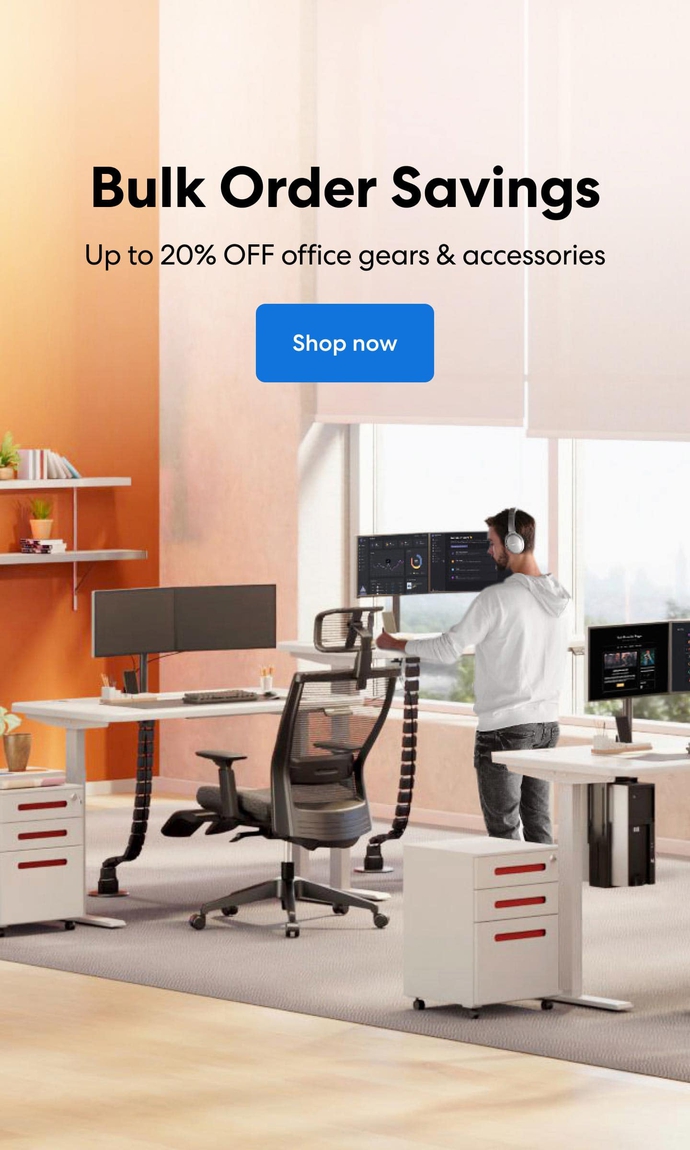 Subcribe newsletter and get $100 OFF.
Receive product updates, special offers, ergo tips, and inspiration form our team.