Smart Products
Elevate Your Corner Desk: Choosing the Perfect Glass Top

Alex Rivera
|
Oct 14, 2023
631 Views
Choosing a perfect glass top for your corner desk requires a deep understanding of how these products work. A glass top can elevate your corner desk with its stunning reflections and amazing designs.
However, these are some of the many reasons why you should get a glass top for your corner desk. So, before we jump on to how you should buy a glass top, let's discuss some of its benefits. 
Benefits of a Glass Top
Looks More Modern and Attractive
The first and most obvious reason for getting a glass top for corner computer desk is its modern and attractive appearance. It provides a more elegant look than any kind of wood or metal in the market. Moreover, you also get to choose between a variety of designs and types that offer you the freedom to choose the style that suits your personality.
More Durable
It is a misconception that glass is not as durable as wood or metal. It goes through thermal and chemical treatments that help it become tougher than a regular glass you will find in the market. With proper treatment, the glass can get four times stronger than a regular glass. Moreover, people usually get worried about glass shattering on placing heavy equipment, which they shouldn't be as it's not a problem with thick tabletop glasses.
Easy to Maintain and Clean
Glass tops are quite easy to maintain. All you need is a damp cloth to clean it and make it look as good as new. Even though fingerprints and smudges are a problem with glass top desks, you can easily clean them off with a cloth. Unlike wood, all stains on the glass are not absorbed by it, which makes it extremely easy to maintain.
Cost-effective
It might seem that a glass top for a corner computer desk will be more expensive than wood, but it always depends on the material. If you want a high-quality wood like walnut or oak, you will have to pay a hefty amount of money. On the other hand, a good quality corner desk glass top would look modern and unique while carrying a decent weight placed above it.
Brightens up Your Office
If you want to make your office look bright and spacious, there is no better material to use for the tabletop than transparent glass. The reflections from the glass let more light enter the space and make the room look bright. A brighter room uplifts the positive vibe and increases efficiency and productivity.
What to Consider Before Selecting a Glass Top?
Define the Purpose
The first thing to consider before buying a glass top for your corner desk is the place where you will be using it and the purpose of use. If you are using it for heavy equipment such as dual monitors or consoles, make sure you pick the right thickness to accommodate all of your equipment at once.
Choose the Type of Glass
The second most important thing is the type of glass used. Here are some of the options you can go for.
Clear tempered
The clear tempered glass is the most common type you will find at the stores. It is a simple, transparent glass without any extra work done on it to enhance its appearance.
Tinted
Coloring the glass to match the theme of your room is a smart way of making your desk look more attractive. This kind of glass is known as the tinted variant, which can be easily found in the market. The most common colors you can use for the table tops are gray and bronze.
Frosted
Frosted glass has a milky shade that gives your desk a modern look. These kinds of corner office desk glass tops are quite popular for their modern and bright appearance. Many companies also print their logos or other designs on the frosted tops to provide a premium feel.
Low iron clear glass
Low iron clear glass allows 99 percent of the light to pass through it. You can call it an elevated version of the clear-tempered glass. The glass comes from low iron, which reduces the greenish look to make it clearer than a conventional glass.
Select the Edgework
Edges of your corner desk glass top are also an important factor to consider before buying one from the market. Here are two of the widely used edge types:
Flat polished edge
The simple edge with a glossy look is what you will find at most furniture or glass stores. This variant is quite inexpensive and allows plenty of light to pass through for a cleaner look.
Beveled
A beveled edge is where the thickness of the edges is reduced to give it a professional finish. It makes the desk more attractive. The place where the reduction in thickness occurs has fine lines that look like a unique design.
The Thickness
Once you have decided on the type of glass you want for your tabletop, it's time to understand the different thicknesses of glasses available in the market. You can choose anywhere between 4mm to 19mm glass, depending on your use and the weight of the equipment to be placed above. A 12 to 15mm glass is recommended for people installing it directly above the legs without support. However, a 6mm glass would be enough if you just want to cover the wooden table top with a glass.
The Shape of Your Tabletop
Most glass computer desks come with unique designs with differently shaped tops. To make sure you get the right shape and size, take a measurement of the area available above the legs and craft your own design, or pick one from the market.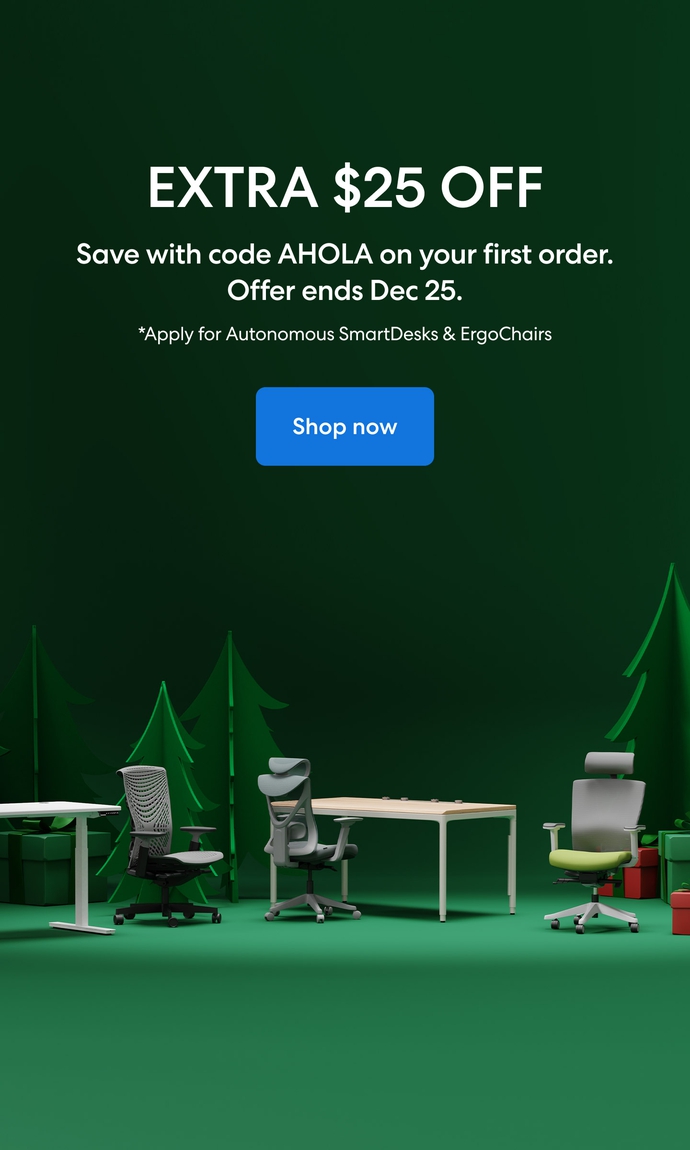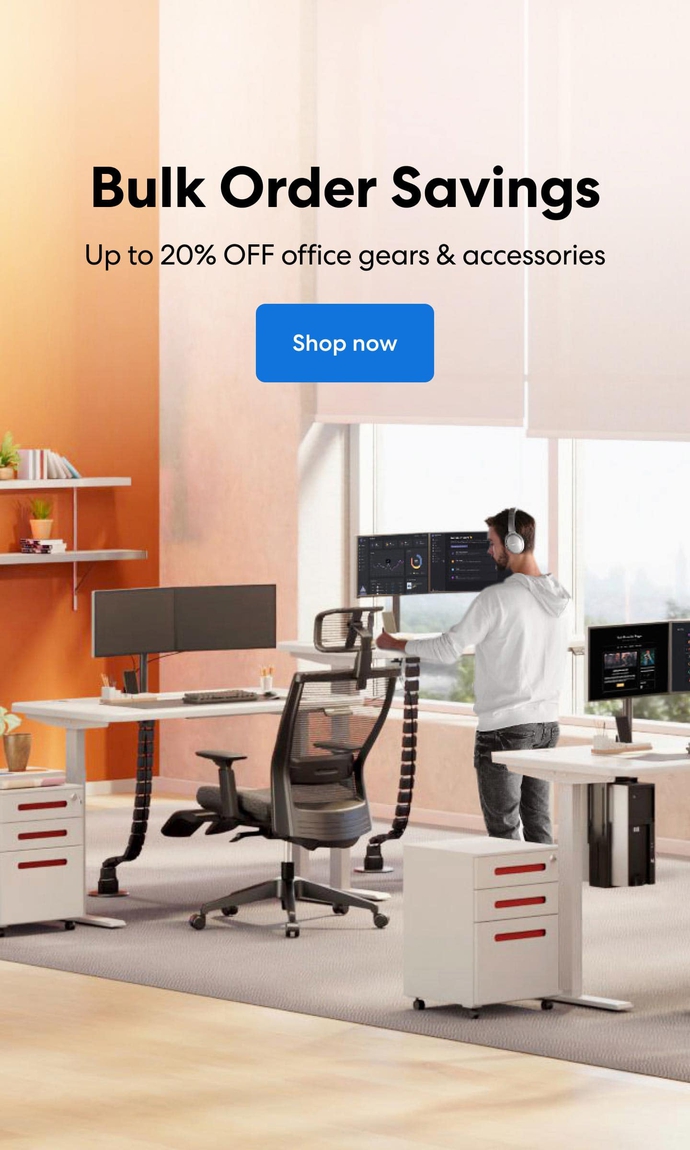 Subcribe newsletter and get $100 OFF.
Receive product updates, special offers, ergo tips, and inspiration form our team.