Smart Products
15 Best Corner Work Desks With Reviews & Ratings 2023

Autonomous
|
Apr 26, 2022
3,278 Views
Have you ever thought of upgrading your workspace? Have you felt like your current workstation is not offering you as much flexibility as you desire to acquire? Are you experiencing space and adjustment issues in your current workspace? If the answer to all these questions is yes, it's time to buy a corner work desk.
Whether remote or on-site, office workers face issues related to their productivity and often think of making alterations and additions to their workstations to avoid distractions. People even think of replacing their office furniture in the hope that this will help them perform better at work.
However, all of that is not possible if you don't know much about the right office desks to buy, or more precisely, if you are unaware of the corner office desk. Although several remote and on-site office workers have shifted to a corner computer desk lately, there are many who are not yet aware of what these desks are.  
What is a Corner Work Desk?
Before diving into any further details of why you should buy a corner office desk, it is important first to understand what these desks are.
The corner desks have got their name because of their design and the position they are usually placed. These desks have an L-shaped design; that's why they are often referred to as l-shaped work desks too. Because of their L-shaped design, they are mostly placed in a corner facing the wall.
These desks have two interlinked tabletops that together make the L-shape or the triangular shape in some cases. People love working on a corner office desk because of the multiple benefits that these desks offer. We have explained them below in detail to help you understand why you should buy one of these desks in the first place. 
15 Best Corner Work Desks to Buy Right Now
1. EUREKA Ergonomic L60 Computer Desk
EUREKA ergonomic L60 is an incredible piece of furniture, especially for girls who want to buy something that looks modern and sleek. This corner work table has a longer side at 61.18 inches, whereas the other is around 43.3 inches. The best part of this desk is its cable management system, which allows you to hide all the wires behind a pink cover. The corner office desk for home also has ample space underneath; its overall height is around 30 inches.
2. EUREKA Ergonomic L shape glass gaming desk
EUREKA ergonomic l-shaped glass gaming desk targets extreme gamers who want a modern-looking desk that matches their personality. Most gamers love RGB lighting, and this corner work desk is a master of that. The built-in RGB lighting attached to the surface of the desk syncs with the music or any other incoming audio.
There are more than a hundred different effects for you to enjoy. Another benefit of using this corner work desk is its unique design that allows you to change the orientation to either the left or right side.
3. Techni Mobili L-Shaped glass computer desk
Techni Mobili L-shaped glass computer desk has a black tempered glass top with a chrome steel finish. The cross-frame design for the legs makes the whole desk look modern and stylish. The corner work table is around 51 inches long and wide, whereas its height is around 29 inches. Due to the equal length of both desktop pieces, it is an ideal product to place on the wall corners.
4. Techni Mobili computer desk
Techni Mobili computer desk has a unique boomerang shape that makes it both spacious and modern. The style of the legs is quite similar to the l-shaped glass variant; however, this provides much more space with an extra file cabinet attached to the side of the corner office table. This variant is a bit more expensive than the previous one, as its curved powder-coated steel makes the legs scratch resistant. The heavy-duty MDF wood panels raise the quality bar even further. 
5. Techni Mobili Industrial desk with storage
Techni Mobili Industrial desk is a reversible industrial corner work desk that can be assembled in two ways or even in a straight line. The desktop also has a monitor stand, also known as the accessory shelf, that allows you to raise the screen of your monitor to eye level.
You also have a shelf on both sides that increases the storage space. The rich engineering has made Techni Mobili one of the best corner work desk designers of the modern era.
6. Techni Mobili Warrior gaming desk
Techni Mobili Warrior gaming desk is made specifically for hardcore gamers. The corner office table is made with high-quality MDF panels, with its legs are made with heavy-duty steel, improving the overall durability. Moreover, the rich carbon fiber-like texture makes the desktop look modern and attractive, making it a perfect choice for gamers. With Techni's incredible design technique, you also get two removable monitor shelves, two cup holders, and a headphones holder.
7. FM Furniture Antlia desk
FM furniture Antlia comes with two shelves and one door cabinet. This amazing corner office desk for home comes in at a size of 59 by 25 inches, with a one-year official warranty.
8. Fm furniture Fresno computer desk
Fresno computer desk comes in three different colors – black, wenge, light gray, and smokey oak. It is a corner-friendly option with multiple open shelving tiers.
9. Skyline décor l-shaped desk
Skyline décor has a textured MDP top that can hold 175 lbs. of weight. The easy assembly and durability make it a top choice among gamers and office users.
10.              Trio supply house Moore l-shape desk with 5-tier shelves
Trio supply house Moore is equipped with five shelves to the sides, similar to small rooms; however, the overall size of the desk still remains 39 inches wide by 44 inches tall, making it the best compact corner work desk in the market.
11.              Trio Supply house stainless tubes version
The stainless tube variant of the Trio Supply corner work desk has two-tier storage shelves and can resist up to 100 lbs. weight. It is made with CARB-grade composite wood as well.
12.              Trio supply house hutch and storage
As the name suggests, Trio supply house hutch storage is a premium corner work desk with an elevated hutch and two storage drawers. Its powder-coated frames of steel keep stability and durability.
13.              FM Furniture Raleigh
FM Furniture Raleigh is quite popular for its ample storage and legroom. The corner office desk has two drawers and a shelf with a one-year official warranty.
14.              Trio Supply House Indo
The house Indo from Trio Supply is another premium-quality desk with a mahogany finish. This reversible corner work desk comes with a keyboard tray and an elevated corner shelf.
15.              Trio supply house keyboard tray version
The keyboard tray version is known for its lightweight and quality wood. The corner office desk is made of MDF and composite wood and is available in multiple colors.
Benefits of a Corner Work Desk
To simplify, there are five major benefits that an L-shaped desk offers you, and these benefits are the reason why you should buy one. 
These Desks Can Fit in Any Corner
As the name suggests, the corner desk is usually placed in the corner of any room. The interesting thing about this desk is that it takes less space but provides you with more. A corner desk is ideal for those office workers who live in small apartments or have a small home office where they cannot dedicate much space to their work desk. This is because the corner desk does not take up much space on the floor, and as we said, it can fit in any corner! 
Corner Work Desk Helps Maximize Storage Space
Since this desk itself doesn't take much space, it provides you with more. A corner desk can easily fit in any corner, so you can use the remaining space for placing your other office furniture and accessories like file cabinets, bookshelves, etc. In this way, it will not just provide you with a wider tabletop but will ensure all your office accessories fit in one room. 
Corner Office Desks Offer a Hassle-Free Access to Your Accessories
The design of a corner work desk is such that it has two interlinked tabletops that are placed in an l-shape. Therefore, you can accommodate almost all your office desk accessories here. Having everything in place, you get better and more hassle-free access to these accessories. 
A Corner Office Desk Has a Wider Under Desk Space
The good part about a corner office desk is that you get a greater under desk space here as well. Things get even better if you plan a DIY corner desk. In this way, you can easily plan how much tabletop space you will need and which accessories (for instance, printers, file cabinets, etc.) you wish to place underneath your desk. However, if you are unsure of the planning, you may even think of looking up some DIY L-shaped desk ideas online to get some ideas. 
Corner Work Desks Help Avoid Distractions
With all the space and accessibility perks that the corner office desks offer, there is one more big plus point that these desks have. Since a corner office desk usually faces a wall corner, it helps you avoid distractions.
You are not distracted by anyone entering or leaving your room if you have a corner desk for home. Since you do not get distracted in this type of workspace arrangement, your productivity gets a positive impact indirectly. Thus, you notice that you can complete your tasks at a faster pace. 
How to Buy the Right Corner Desk for Your Office?
We know that upon knowing all these benefits, you wish to buy the best corner desk for your workstation now. This part is slightly challenging for some office workers as it requires a little knowledge about the right L-shaped adjustable standing desk. Nevertheless, we have made it easier for you by sharing what you need to know before buying the ideal corner computer desk for your home office. 
Size
The size of a corner work desk is one of the most significant factors that you are supposed to evaluate when buying a corner work desk. You are aware of how much space you have in your home office, so it is ideal to evaluate how much space you can dedicate to your office desk. Hence, you should pick your corner standing desk accordingly. 
Material
If you evaluate the market, the desk material varies greatly. There are desks with various forms of tabletops and desk frames. However, the ideal combination is that of a steel frame and a hardwood tabletop because these materials are known for their durability. The hardwood is itself available in various variants, but the best ones are bamboo and oak wood. So, you can make your preferences. 
Price
The last thing that shapes your preferences is the price. Your budget always has constraints as you have to divide it among alternate things. Nevertheless, you should never underestimate the importance of an ergonomic corner work desk. Therefore, you should plan your budget in a way that has a significant share for your office desk as well. So, plan and invest wisely to buy the best corner desk for your office!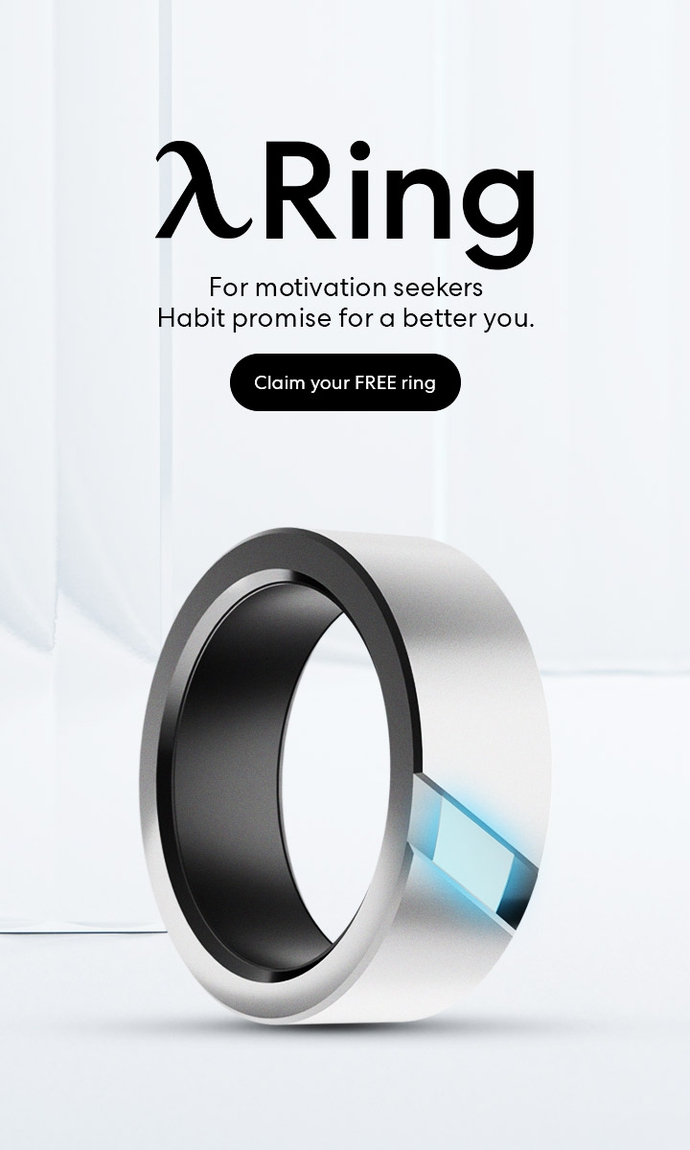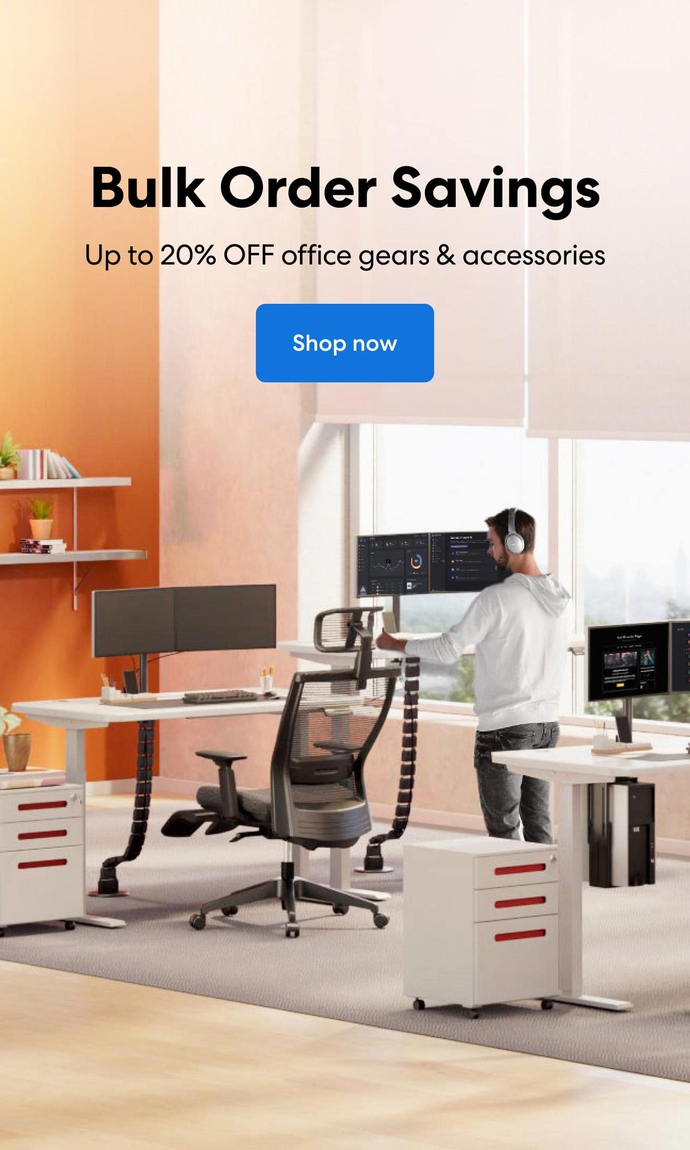 Subcribe newsletter and get $100 OFF.
Receive product updates, special offers, ergo tips, and inspiration form our team.