Smart Products
Heavy Duty Computer Chair - Big & Tall Office Chairs (2021 Listing)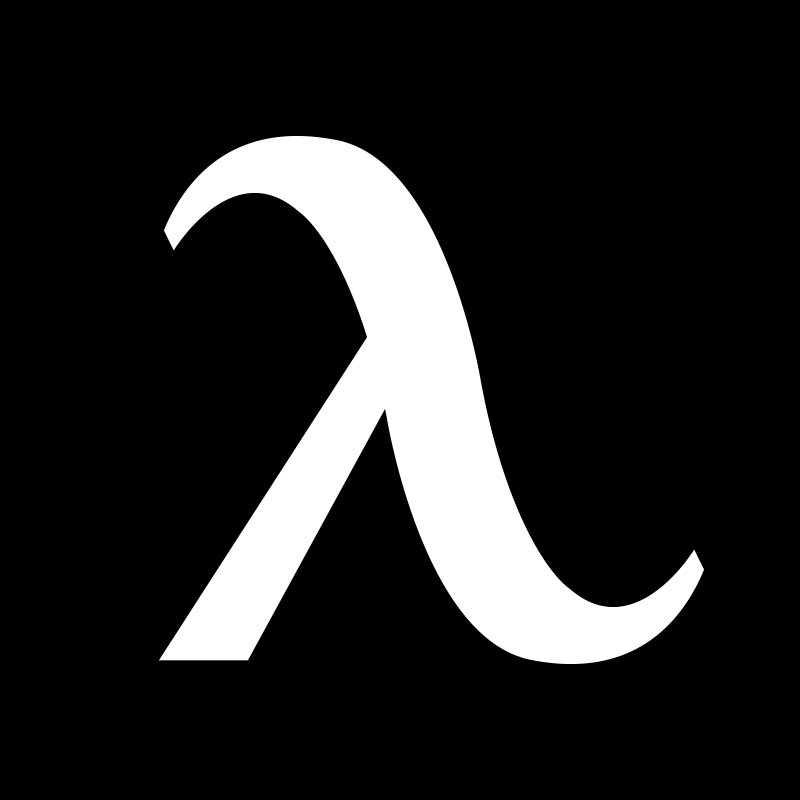 Autonomous
 | 
Nov 22, 2021
Heavy-duty chairs, also sometimes called bariatric chairs, are designed to fit the needs of tall and big office workers. These chairs are built with their well-being in mind and allow them to relax and remain comfortable while working. For years, employers used the same type of standard office furniture for everyone, ignoring the fact that these chairs don't suit all body types. In recent times, business owners are starting to realize how important it is to invest in these heavy-duty computer chairs to reduce stress in the workplace.
Heavy-duty executive chairs are designed especially for heavy-duty use. They feature a larger frame and a larger-than-usual seat size. They also have a reinforced mechanism that carries all body shapes.
These big and tall office chairs also have contoured seats and shaped backs. They also have backrests, back tilts and seat slides, and height-adjustable arms. They are often finished with leather, fabric, or mesh and offer the utmost level of comfort to anyone who sits on them.
What Do You Need In a Heavy Duty Office Chair?
These are a few things to look out for when choosing a heavy-duty office chair.
1. The Base Set
Big & tall ergonomic chairs feature a strong base set. Base sets on heavy-duty chairs should have three components. These include gas lifter, five-star base, and castors. The gas lifter is that part of the chair that allows you to lift or lower the seat on a chair. It also cushions the impact of your weight on the seat when you sit. Gas lifters have class rating markings and the gas lifter on a big & tall ergonomic chair should be marked as a class four. Class four gas lifters have higher load ratings than the class three ones typically found in everyday chairs. Unmarked gas lifters because they might be fake or unable to carry the expected amount of weight.
Another part of the base set is the castors. In a heavy-duty chair, castors are always larger than those of standard chairs. That's because heavy-duty chairs carry more capacity. Castors can either be soft or hard rimmed ones. Hard rimmed castors are most suited for carpeted floors while the soft rimmed ones are suited for strong surfaces such as tile floors.
The base set also consists of a 5-Star base, made from either formed tubing, glass-reinforced nylon, or aluminum. Aluminum is the best choice of material for a base on a heavy-duty chair. Despite being very expensive, aluminum bases can carry a lot of weight. There are cheaper alternatives for aluminum, which aren't quite as strong. These include nylon bases reinforced with fiberglass and bases made from steel tubing.
2. Chair Mechanism
The mechanism on a heavy-duty computer chair refers to that part of the chair that permits you to change the angle of the seat and backrest. In a heavy-duty executive chair, the strength of the mechanism is important. Some organizations carry out tests on such mechanisms to ensure that they're fit for use on heavy-duty chairs. Such organizations include BIFMA and SABS.
3. The Seat
The best office chairs are heavy-duty. The seats on these oversized office chairs must also be heavy-duty if they are to do a good job. These big & tall ergonomic chairs perform some heavy functions. So, their seats are usually made up of a seat base, some foam, and some upholstery material.
In big & tall office chairs, the seats are made from very thick laminated plywood. This material ensures that the seat is strong enough for heavy-duty applications. Other not so strong materials used for seat making on heavy-duty chairs include nylon and polypropylene. These materials often require additional reinforcements.
Foam is also another part of the seat. In heavy-duty chairs, the foam should be a high-density molded one. This type of foam is more resilient and better suited for heavy-duty executive chairs.
When buying this type of chair, look out for upholstery material that fits well into your work environment. Leather and vinyl may cause heat and sweating. Acrylic and polyester are more breathable materials.
4. The Backrest
Research has long proven the importance of backrests during seated work. The backrest of a heavy-duty chair consists of the frame, mesh or foam, and lumbar support. The frame consists of upholstered plywood, the foam soft, and a block cut. The mesh should be a good quality one if it's to last over a decade. If not, they sag with time and fail to provide the desired ergonomic support for one back. Some heavy-duty chairs come with a lumbar support adjustment feature that permits one to readjust the lumbar support when desired.
5. Armrests and Headrests
Heavy-duty chairs should have ergonomic armrests, preferable ones that are height-adjustable. Height adjustable armrests help to improve posture. Armrests are of different types. Some are multi-functional, their widths and heights are adjustable, and one can move the arm pads backward or forward.
Some armrests have up to three different arm options and one could configure it depending on their preferences. Headrests on the other hand are not as important as armrests on heavy-duty chairs. They may be susceptible to stains, which means you should probably not get a headrest that's upholstered in a hard-to-wash fabric. It should be easy to wipe down a headrest at the end of every day for hygiene purposes.
List of Heavy Duty Computer Chair for Big & Tall People
Here is a list of the top heavy-duty computer chairs for big and tall people who require additional support from their office chairs.
1. Autonomous ErgoChair Pro
This fully adjustable heavy-duty computer chair is supportive and made with breathable material. The ErgoChair Pro tops this list because it is the best office chair for big people. Its best features include its adjustable height, seat tilt, armrest, backrest, and headrest.
This big & tall office chair allows you to recline smoothly and offers five lockable reclining positions. It also provides adequate lumbar support when sitting. It is strong and supports up to 300 lbs. It also comes with a two-year warranty and offers several benefits such as posture correction, fighting fatigue, relieving back pain, preventing hunching, improving circulation, and strengthening your core.
This big & tall ergonomic chair is meticulously tested for a wide range of sizes and weights. It has been certified by BIFMA as safe and durable and can last several years. If you're looking to buy ergonomic chairs, this is a top pick.
Here are a few pros and cons of this heavy-duty computer chair.
Pros and Cons of Autonomous ErgoChair Pro
Incredibly supportive, especially for big and tall people.
Numerous adjustable pieces that make it comfortable for everyone.
Take no time to assemble.
It has too many handles.
2. Autonomous ErgoChair Pro+
This heavy-duty executive chair deserves a spot as one of the best heavy-duty chairs because of its frame-free construction that fosters unhindered movement. The ErgoChair Pro+ comes with five caster wheels each of which measures 2.56 in diameter. It is also sturdy like the Autonomous ErgoChair, being equally able to carry up to 300 lbs in weight capacity. On this chair, one can move without bounds. It provides adaptive spinal support with its fully adjustable back. It also allows you to discover your ideal position with its 26 degrees of recline and eleven lockable positions. The chair is certified by BIFMA.
Here are a few pros and cons of this heavy-duty computer chair.
Pros and Cons of Autonomous ErgoChair Pro+
Suitable for people of all kinds of shapes and sizes.
Assembling instructions are straightforward to understand.
Keeps the body healthily aligned.
It comes in numerous color options.
The process of assembling this big & tall office chair, though simple, might require more than one person.
3. Secretlab Titan
The Secretlab Titan is more popularly known as a gaming chair; however, it still deserves a spot as one of the best office chairs that's heavy-duty. The design of this chair was inspired by a racing car. It's made in a way that assists the user to sit with their backs as straight as possible. This prevents any chances of back pain in the long run. One of its best features is its 4D armrests which can be in four dimensions. This feature is especially beneficial to big and tall people who need some extra space to move their arms while working.
Here are a few pros and cons of this heavy-duty executive chair
Pros and Cons of Secretlab Titan
Thanks to its gaming chair design, this chair does a great job of stabilizing the spine.
The Secretlab Titan looks good and offers great aesthetic quality.
4D armrests that keep you in positions that are as comfy as possible.
The chair looks a lot showy and might not fit your overall office decor.
4. HON Wave Mesh Big and Tall Executive Chair
This chair belongs to the list of best heavy-duty chairs because of its qualities. These are its durability, the unbelievable level of comfort it offers, and its affordability. It's made with a breathable material that keeps you from getting all clammy and sweaty while working. It also can carry a weight of up to 450 lbs. It is a big & tall office chair, perfect for big and tall people looking for a strong alternative in heavy-duty computer chairs. This heavy-duty executive chair is designed to take care of your posture while you work all week long. It comes in leather and fabric options.
In terms of its durability, the HON Wave Mesh has some very sturdy wheels and a five-star resin base. It also comes with a 5-year warranty, so you know the chair is safe for at least half a decade. All in all, this big tall ergonomic chair easily adapts to your body and keeps you in great shape and maintain good posture at work for years.
Here are a few pros and cons of this heavy-duty chair
Pros and Cons of HON Wave Mesh Big and Tall Executive Chair
Easily adjustable height, backrest, and armrests.
Made with high-quality materials and in an ergonomic design.
The cushions have two layers of padding.
This heavy-duty computer chair could feel pretty stiff for an ergonomic chair.
5. Reficcer High Back Chair
The Reficcer High Back chair is one of the top choices of heavy-duty ergonomic chairs out there. It could comfortably carry a weight of up to 400 lbs and has a very large seat and strong backrest designed for people who are very big and tall.
One great benefit of this chair is the fact that it does not sag quickly, even when a big and tall person uses it every day. It comes with high-quality leather seats that are double padded; this gives it an amazing high-end look. It's also pretty easy to assemble. One person could set the entire chair up in less than thirty minutes.
It offers users an extremely comfortable and ergonomic sitting position, with long-lasting spine support. There's no chance to feel cramped in this 22.8-inch wide chair. Its width is larger than those of similar products. The same goes for its 24-inch depth. It offers the durable and comfortable experience that most big and tall people look out for in an office chair.
This heavy-duty computer chair has a tilting mechanism that allows its rocking backrest to recline up to 120 degrees. However, this recline has one major weakness, it has no lock-in mechanism. This means that no matter how far you recline the chair, it's going to snap right back once you stop leaning on it.
If you search for the best office chair heavy duty category, the Reficcer high back pops up. However, this heavy-duty computer chair comes along with the following pros and cons.
Pros and Cons of Reficcer High Back Chair
Extremely strong and heavy-duty.
The leather gives it a luxurious feel.
Comes with a thick foam padding.
Does not sag for a long time.
Very wide seat and tall backrest.
The armrests cannot be height-adjusted.
The back seat recliner has no locking mechanism.
Get exclusive rewards
for your first Autonomous blog subscription.
WRITTEN BYAutonomous
We build office products to help you work smarter.
Coming at You Live from Autonomous' Social Media!