Adjustable heights desk has gone from being a novelty to a ubiquitous in offices worldwide. This dramatic trend doesn't stop there; it has also found its way into the classroom. Adjustable standing desks for children are recognized as an essential Children's furniture component in encouraging good posture and protecting the back from an early age.
Using an adjustable stand-up desk can turn the classroom into an active learning environment, and help improve the health of your kids. When the ideal learning environment is created, children become more alert and find it easier to concentrate with less distraction.
Experts believe that adjustable standing desks can channel the need for movement, helping children focus in class. Are you planning to buy an adjustable height desk for your kids? If yes, continue reading this post as we take you through some things that you wish you know sooner!
Most Important Features Of Adjustable Height Desk
Adjustable stand-up desk represents a significant investment, so it makes sense to look for features that will support your kid's functions for years to come. In considering options, keep in mind these vital design elements:
1.     Height Adjustability
Height-adjustability is an important feature that you need to consider. Fixed-height desks do not take into account the different sizes of children, forcing some kids to hunch over their work while others strain to reach it. Having the right desks, height help kids perform some classroom tasks like testing and writing better. The best adjustable desks should feature silent pneumatic lifts that children can operate themselves.
2.     Storage and Organization
Adjustable desks do not have to sacrifice the storage available in traditional desks. Ambitious manufacturers will include compartments designed to hold school supplies with defined spaces for notebooks, Chromebooks, and pencils. Some innovative designs incorporate backpack hooks, and hanging folders to keep kids organized.
3.     Mobility
An excellent adjustable height desk should give your kids the ability to rearrange seating quickly for group presentations, projects, and other class activities. Locking casters allow kids to help their teachers re-set arrangements at a moment's notice.
4.     Durability
Classroom desks are inevitable to abuse, so high-quality construction and materials will make or break the success of the height desks in action. Look for a height desk with a durable work surface, sturdy steel base, and firm handles for moving parts.
5.     Weight Capacity
Each adjustable desk has its own weight capacity, and most models have plenty of capacity for typical desktop items. However, if you anticipate your kids need to have many things on the desktop, be sure to pay attention to weight capacities.
6.     Warranty
What's the desk warranty? A warranty gives you a good sense of how reliable the height desk you're buying. Some warranties cover the entire height desk for a set period, but it is also common to see different warranty periods for different desk components. You can protect your investment by dealing with a reputable manufacturer that stands behind its product with a strong warranty (like us)
7.      Price
Getting an adjustable height desk for your kids is a long-term investment. Prices for height adjustable desks start from hundreds of dollars and go up from there depending on the configurations. You also need to consider taxes, shipping, and other costs as you shop for a new adjustable stand-up desk for your kids.
How To Build an Adjustable Desk
There are different methods of building an Adjustable Desk, but the general directions we are about to discuss below should give you an idea of how it's done. We hope that after reading through these steps, you'll see how simple it was to build an adjustable height desk for your kids.
Step 1
Prepare your tools and pick a spot that is suitable for your kids regarding space and lighting to start building your kid's workstation. Most desks are designed for easy assembling by the buyer. Assembly typically entails attaching the desktop to the desk base.
Step 2
Remove all the desk parts from the packaging and arrange them for assembly. Read the manufacturer installation manual for your base carefully.  The manufacturer also always provides video instructions on their website. You can also find YouTube and other online videos created by others who have purchased and built the desk.
Step 3
Place your desktop face down on a smooth surface to make sure it doesn't scratch. Most manufacturers drill holes to indicates where to attach the base, and some even embed threaded nuts in the desktop.
Step 4
Start assembling the desk legs by attaching the feet and the crossbars to the legs. It's essential you make sure that everything is straight. Make sure that you get the legs centered on the desktop, and everything is where it supposed to be before you start to screw it down.
Step 5
Once you assemble the legs, place them on top of your desktop and attach any cord trays or supporting crossbars to the desktop. You'll also need to connect any cable-management, height-adjustment controller and other accessories that you order.
Step 6
Now that you have a fantastic adjustable desk for your kids, it's time to put it to use.  If you like adjustable standing desks, please check out more in our adjustable desk shop.
Adjustable Height Desk Benefits
An adjustable height desk is known as a sit-stand desk, which describes its function perfectly. This height desk can operate at a standard height with your kid's regular chair, and the kids can raise the desk to a comfortable standing height. These desks are superb for maintaining kids healthy posture from an early age.  As a kid grows, you can raise the desk height to the ideal position. New users of adjustable stand-up desks have recognized many benefits.
For kids:
·      Activity maintains muscle strength and condition.
·      Reduced back pain caused by static and poor posture.
·      Improved energy levels and better concentration.
·      Achieve the ideal desk height whatever your kid's height may be.
·      The desk will grow with the kids and can be passed from one child to another.
·      You can save money by purchasing one product that will suit all ages and stages.
For Students
·      An adjustable desk encourages healthy behavior that leads to physical and academic improvements.
·      Each student can instantly and intuitively personalize the height desk to his or her preferred height.
·      The desk Technology allows students to quickly adjust the desk proper height for ergonomic head positioning, which helps reduce neck strain.
·      Paired with a counter-height stool, students can choose when to sit or stand throughout the day.
·      Includes student-friendly features: a tablet slot and pencil tray, hook to hang a backpack and many more.
For the Classroom
·      Greater student focus and engagement.
·      It allows students to reconfigure classrooms for small-group breakouts and quickly return to full classroom arrangement when done.
·      One size fits all design for students of all age groups.
For the School
·      A strong and durable work surface that can withstand abuse.
·      Ergonomic features that will help your kids have correct posture.
·      Adjustable features that allow your kids to grow with this desk for years to come.
·      Kids can quickly change the desk height using the hand lever: No need for staff to make adjustments during or after school hours.
Finding The Right Fit For Your Child
Adjustable height desks come in different design and choosing the wrong height desk can have unexpected negative consequences, from classroom disruption to poor ergonomics. Present generation classroom desks combine easy adjustability with useful features for group work, organization, and storage to create an ideal learning environment.
When considering an adjustable stand-up desk for your kids, the height of the desk should be at the level where the elbows bent to 90 degrees and wrists are straight. The child's head, neck, legs, and torso must all be in line. Adjustable standing desk with a full range of maximum adjustability promotes the healthiest posture for every child.
Why Adjustable Desk
An adjustable height desk will be a more suitable choice if you love to have a very flexible desk for your kids. When looking to buy an adjustable stand-up desk for your kids, it's always ideal to find the best desk. Aside from price and rating the desk, the following qualities are also essential:
·      Ergonomics
·      Ease of installation
·      Ease in adjusting
·      Portability
·      Space saving
·      Aesthetic appeal
Remember, your kids can only benefit from the use of an adjustable stand-up desk if the desk function well and they experience comfort and ease when using it.
Pros And Cons
Pros
1.     Alternating Choice
An adjustable height desk is another way of giving kids the flexibility to learn. It offers kids the benefits of being able to alternate between sitting and standing when in school. It has shown to be beneficial for your kid's wellbeing, mental health, and productivity.
2.     Health Benefits
Adjustable standing desks give your kids the ability to stand and sit without them being allocated two desks. Standing helps to negate all those health issues associated with sitting, offers muscles, and joints the chance to recover.
Read more The truth behind standing desks from Harvard Health Publishing
3.     Aids Concentration
Alternating between sitting and standing gives concentration an energy boost. When sitting the body's metabolism slows down, but standing reignites it and allows the body to uses energy to keep itself upright.
4.     Boost To Productivity
Being able to shift between sitting and standing will give your kids more energy to maintain their highest levels of productivity. There'll be no excuses for feeling lethargic if they can adjust their desk to preferred position.
Cons
1.     Easy To Remain Seated
Lots of kids will prefer to stay seated. Especially if adjusting the desk between standing and sitting isn't very straightforward or fast.
2.     Limited Load Bearing
Many adjustable standing desks struggle with what load they can hold when compared with a conventional desk. This could be a problem for kids with many loads. A dedicated desk without the adjustable function will be more suited for load bearing.
People who want to buy an adjustable height desk for their kids should keep in mind that their kids need to switch learning style often from sitting and standing to avoid the foot and leg strain, so consider getting an excellent adjustable desk for your kids to enjoying the overall benefits.
Frequently Asked Questions
1) Which desk should I pick?
-Well, that depends on your kid's needs.
2) Are they easy to assemble?
-Yes. Depending on which model you choose it should take from 60 minutes to 90 minutes.
3) Do I need any tools?
- All tools are supplied to assemble the frame. You only need a screwdriver for the desktop screws and possible a bradawl to mark the entry points.
4) Is it hard to lift and lower?
- Not at all! It's easy to lift and lower for any kids, at any size, with any setup.
5) So where can I see this stuff?
- You can visit us. Our company has some of the best height adjustable desk.
6) How do the kids adjust desks?
-Depending on which model you purchase, your kids will be able to adjust the height using a lift-and-lock system, hand crank, a spring-loaded mechanism, or with a touch of a button for the electric powered versions.
7) What are the materials used to build adjustable desk frames?
- Height adjustable desk frames are constructed of powder-coated, rolled-stamped steel and finished in varieties of classic colors that complement any décor.
Final Verdicts
An adjustable stand-up desk has so many advantages and can be a bit more expensive when compared to traditional desks. Even though there are a few disadvantages of using the adjustable standing desk, its something your kids can overcome.
It's great for children just starting out with school. There are many choices today, but we strongly encourage you to do your homework very well before getting anyone. Adjustable height desk is not just a piece of furniture; it's an investment to your kid's future.
Do your kids use adjustable stand-up desks? Do you know any schools that have integrated adjustable standing desks into their classrooms?  What benefits have they noticed? Let us know how you feel about adjustable height desks in schools by email us!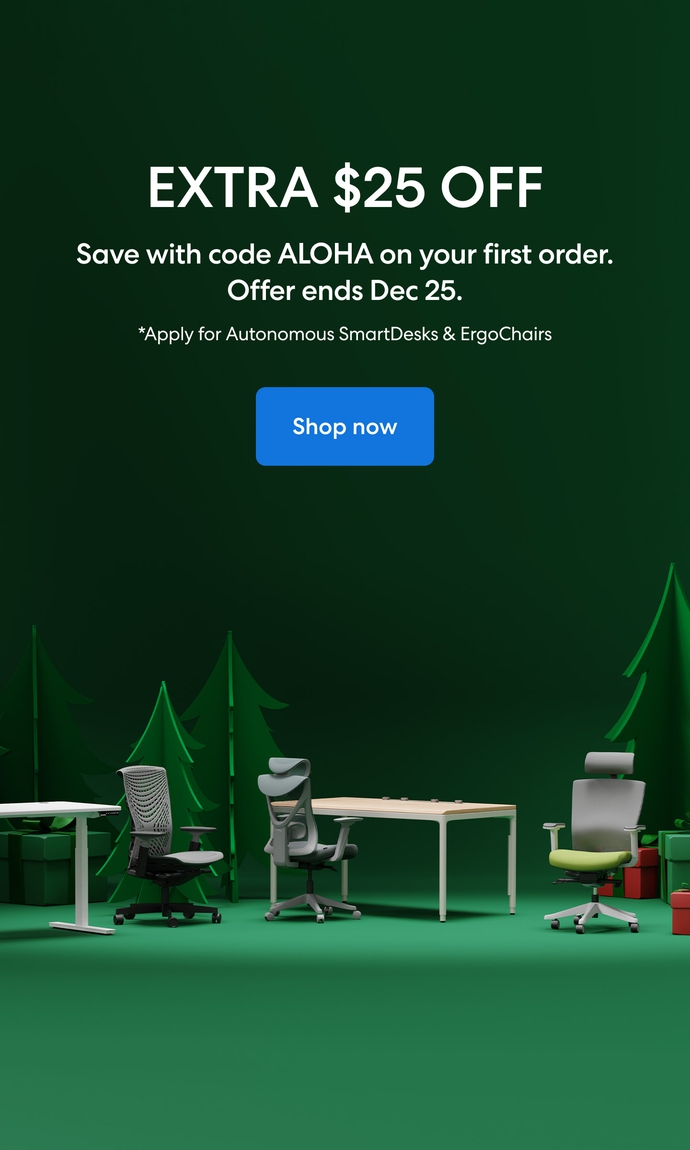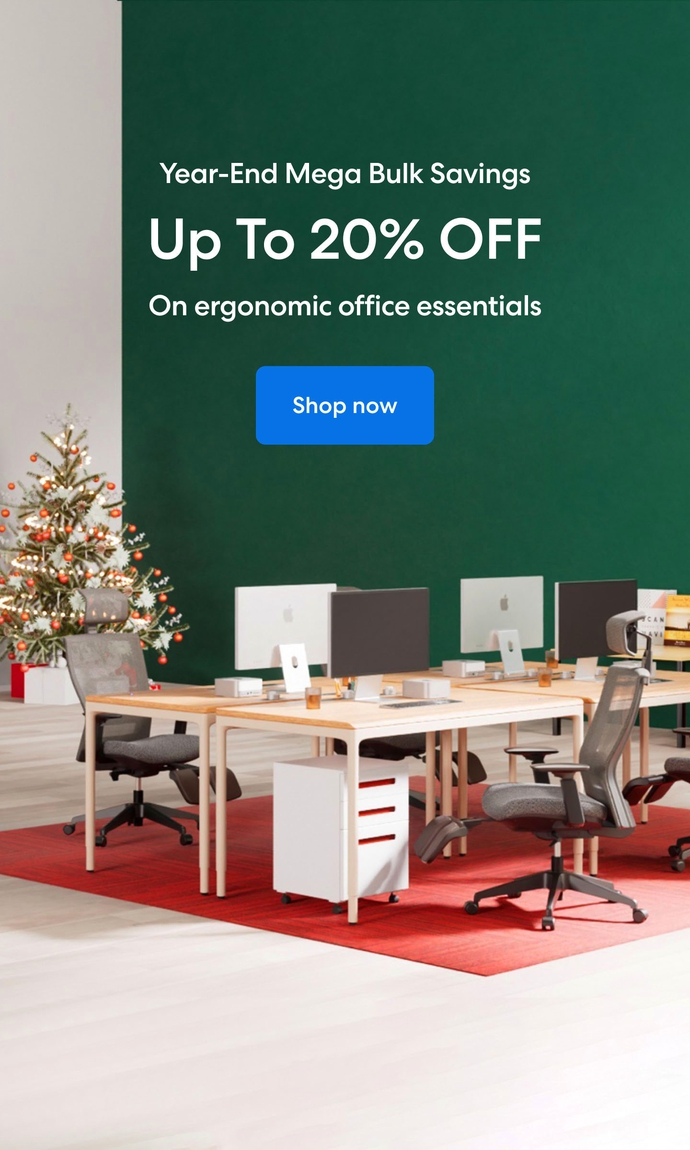 Subcribe newsletter and get $100 OFF.
Receive product updates, special offers, ergo tips, and inspiration form our team.