Workplace Inspiration
How to Build A Backyard DIY Office: Step by Step Guide

Autonomous
|
Dec 31, 2021
2,130 Views
How is the idea of a DIY backyard office to you? Based on whatever space you have been using so far, it can seem like a big step. The question is, what kind of benefits is it going to come with, and are you going to get the kind of comfort you are looking for? 
You may not know that you don't necessarily have to build a backyard office yourself for it to be considered a DIY job. You could get some help from friends or anyone you may know who is qualified to render some assistance. 
Still, you may not realize that it's more straightforward than you may think. It's all about having the right tools and materials, as well as being able to bring them all together effectively. You wouldn't be the first person who is interested in getting a prefab office shed on a budget. 
So, without any further ado, why not jump into the procedure, so you can be 10 steps closer to having an office pod for your backyard? Let's learn how to build an office shed with us!
Step-by-step Instructions for Building a DIY Office
Step 1: Plan
You should plan before you make any attempts at building yourself a garden office pod. Have you ever tried to go to some unknown place with no directions or no map?  
While it's not impossible for you to get there, you may never find the destination, or it may take you way longer than it needs to. Plan well to minimize the chance of failure when you start to build a backyard office. 
Consider the core and potential extra purposes that the office should be for. Is it only for work, or are you going to be doing some relaxing too? How much real estate are you going to need? What are the best locations for your lights and power outlets? 
You're trying to pin down two major things here. The first is where you're going to be putting the office space, and the second is what you're going to be doing with it. At this point, you also want to understand if any permit is needed and how zoning laws may come into play. 
Step 2: Gather Your Tools and Materials
This one is another no-brainer. Unless you plan on building an office shed with nothing more than your bare hands, you're going to need some tools and materials. Extras are going to be needed if additional elements, such as cabinets are going to farm a part of your eventual design. 
Some of the recommended tools for building an office shed include clamps, a cordless drill, and jigsaw, a level, a miter saw, a hammer, and a circular saw. 
Materials can vary, but some examples include grommets, cork sheeting, casters, laminate bases, drywall, paint, etc. 
Of course, it's hard to tell you what kind of materials you're going to need here, especially since the design is going to be based on what you envision doing with the unit and how you want it to look.
Step 3: Foundation
Now comes the foundation, which is the first active building phase of the DIY office shed. You have two choices here. You can opt for a concrete slab foundation or a wooden subfloor. 
While you can opt for a concrete slab foundation, a wooden subfloor is recommended here since it is easier and way more suited to a small and most likely single-room building, such as a DIY backyard office. 
What you want to do is create a wooden border with interconnected pieces inside. Timber is often chosen. Your subfloor should look a lot like the underside of a bed that uses a wooden network. Ensure you are using waterproof wood to prevent rot. 
Additionally, you can use cinder blocks or compacted crushed gravel as topsoil to help reduce potential moisture.  
Subfloor insulation is also important to keep temperatures comfortable even when the ground is cold in your DIY office shed. All you need to do is pop some insulation board between the gaps. 
Step 4: Wall Framing
This is where you can see your vision starting to manifest. Use 2x4s to build a rectangle with an 8-foot length. Vertical wooden studs should be used every 16 inches apart for support. 
Of course, you are going to be attaching these to your wooden subfloor from the previous step. 
Corner pieces of wood are going to be required for stability, as are extra pieces at the top for load-bearing. Remember these are going to form the basis of your external walls, so you want them as sturdy as possible. 
Step 5: Openings
Windows and doors are the next pieces of the backyard office kit puzzle. Since you're going to be cutting openings into the structure you built, you would reduce its structural integrity, so it's essential to take a few steps to prevent this. 
A crossbeam or horizontal stud should be installed above and below windows for weight support. You only need it above doors since a door's weight is supported by its floor. Remember the door extends all the way downward. You should also remember to measure accurately so your openings are not too wide or too narrow for what you have bought to fill them with. 
Step 6: Sheathing
At this point, you have a pretty good visual of what the finished DIY office shed is going to look like. Next is the sheathing process, which involves providing some stability and weatherproof capability to the design. 
Here, you want to nail sheets of wood to the building's outside, covering the entire frame. Some people choose to go with OSB, particularly because it often includes preprinted lines that are very adept at guiding you as far as adequate nailing is concerned. 
Galvanized nails measuring at least 2.5 inches are best for the job. 
Step 7: Roofing
You can't build a DIY backyard office properly if it's not going to have the appropriate roofing. While you can opt for a flat, gable, hipped, gambrel, or mixed roof, it's the shed roof style that's being used for this application. 
While it bears the most resemblance to the flat roofing style, its incline is way more pronounced. First, create the wedge shape on either end, giving you the angle the roofline needs. 
There should be a notch cut out of the timber joists used, allowing them to sit flush against the ridge walls. There are more of these joists added to regular intervals. 
The sheathing is added on top of the rafters and you may find that OSB is way more appropriate in this case. Finally, you want to cover your roof with waterproof material for the best possible chance of protection.  
Some of the options you could choose include shingles, rubber EPDM, plastic, or metal. 
Step 8: Insulation/Siding
Now, you have the basic structure taken care of and it's time to add the siding, which is the external cladding you often see. Aluminum, vinyl, engineered wood, etc., are some of the options you have for your siding needs. Once you've made your decision and you implemented it, it's time to switch to the building's insulation, which is going to help greatly with temperature management. 
Batts insulation is your first option, and it includes the fluffy itchy material that's known for its affordability. Run this between your 16-inch spaced timbers. 
Spray foam is another insulation choice, but it's typically left to specialists. Don't be surprised if you need to hire a company to get this done. The application simply requires spraying into your wall following which it expands and fills the gaps as necessary. 
Foam insulation board is another potential choice, especially since it can also do a great job. It's just a large foam board that contains insulating materials that you would need to run between your wall and ceiling timber. 
Step 9: Utilities
There is no one way to cover this section, considering that different locations have their requirements and laws concerning wiring. It may be in your best interest to get an electrician to take care of this portion for you. 
Beyond electricity, what about other backyard office kit? How about water? Is that a necessity? Do you need to run ethernet cables to access wired internet?  
Assuming you put the level of thought you were supposed to into this at the planning phase, nothing here should be a surprise. 
Step 10: Drywall and Finishing
At this point, you have set up the makings of your office, but things still look like a work in progress. The drywall stage is responsible for hiding all the construction detail, so the unit starts to look like a modern office space. 
What you're doing is straightforward, as it sees you using a bunch of nails to attach the drywall to both the ceiling and the walls. It's not the easiest task to pull off alone, so don't be afraid to call in someone to render some assistance. That's because the material is fiddly and it is also quite heavy. 
handle whatever gaps are present using spackle or hydrocal. Once it all drives, it's time to sand it down to get that consistent look that you are going for. Another pass of any electrical components would be made here, including bringing the whole power outlet equation together. 
With the drywall in full swing, now you start to beautify things. This is where you add tiles if you wish, complete your painting, install your wallpaper, install your carpet, etc. 
DIY Backyard Office Budget
No, you know how to build an office shed, but how much is it going to cost you to get it done? The truth is, much of it depends on the elements that you are interested in and the specific material requirements for it. 
So, you may be looking at $1,500 to $4,000. However, this could shoot upwards if you start factoring in labor costs, should you hire a professional to do part or all the building on your behalf. 
Pros and Cons of a DIY Backyard Office
Pros of a DIY Backyard Office
Customizing everything to your needs from the inception process

Building at your own pace

Can be cost-effective, should you purchase materials optimally

Great place to focus on the work that matters, instead of being swayed by distractions at home 
Cons of a DIY Backyard Office
Things get very expensive very quickly without the required experience base

Cost implications balloon up even higher if a professional is needed to do the building

Many construction and legal factors to consider, which can be a bit overwhelming for someone not in the construction field

The slightest mistake could lead to a dysfunctional building or one that the government orders you to tear them 
Alternate Plan: Chose an Autonomous WorkPod with A-Z Setup
So, what if you could get the benefits of a DIY backyard office without all the hassle that comes with building one? Don't forget that after you have completed putting the whole shed together, you're still going to need to populate it with furniture. If you want an audio system, it's going to require you to buy and install the relevant components. 
Instead of going through all of that, why not consider getting one of the best soundproof home office pod options on the market? Of course, this is none other than the Autonomous WorkPod.
Your purchase includes your installation fee, which sees a professional team come and set up everything for you. 
The essentials, such as electricity are taken care of, and there's even a built-in audio system. Better yet, you get a tremendous SmartDesk and ErgoChair for your workspace. 
Final Remarks
Now, you have a very good idea of what it takes to build your prefab work pod. While it is true that the process is incredibly straightforward with the right information at hand, it might seem a little stressful to go through all of that. 
As indicated above, you can circumvent it all by investing in an Autonomous Pod. Who wouldn't want the benefits of having so many of the DIY steps already conveniently and expertly handled? 
At the end of the day, you are going to have an outdoor office pod that's conducive to your needs when you want to focus and free yourself from the distractions that are synonymous with remote work.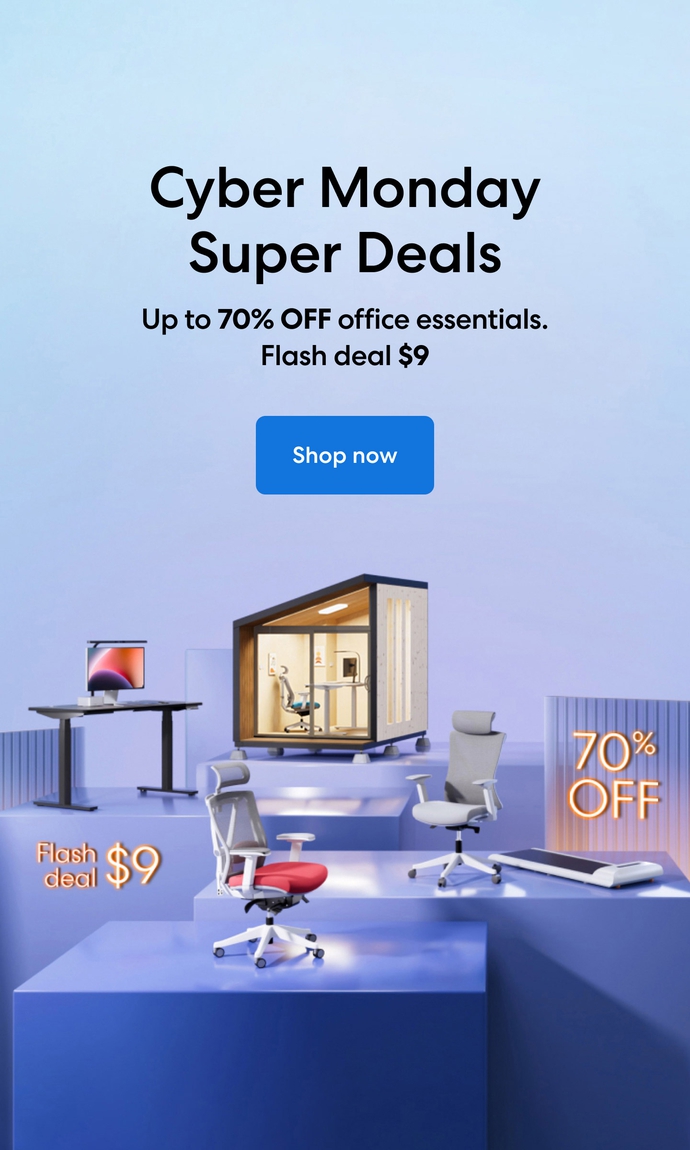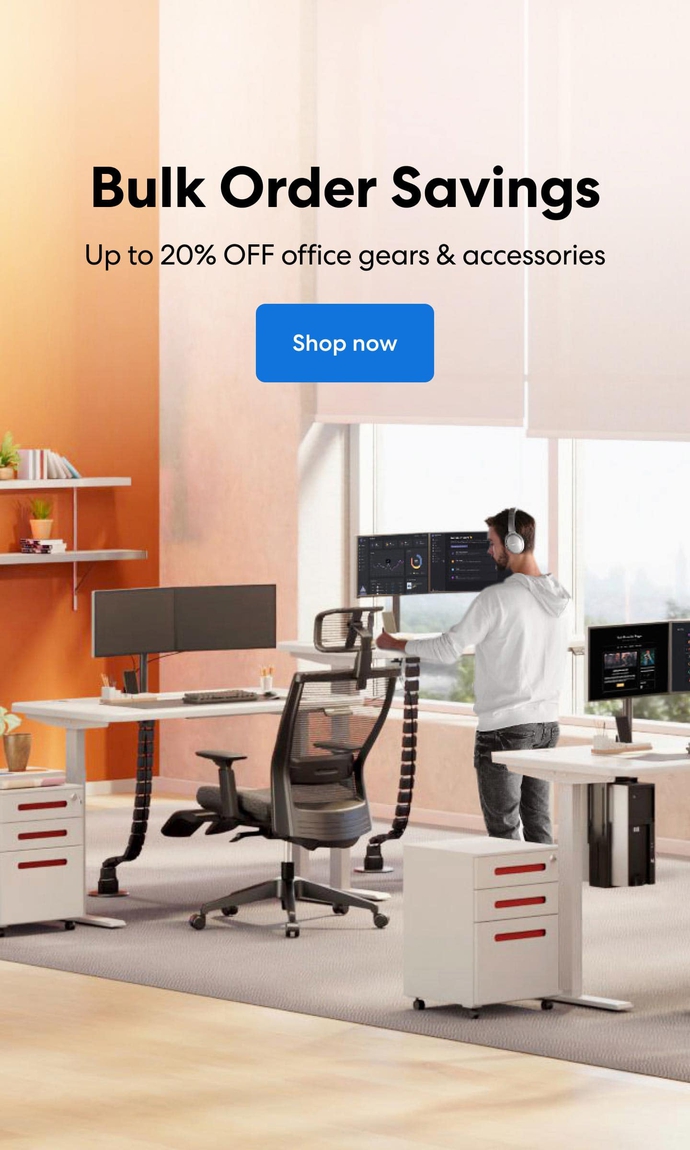 Subcribe newsletter and get $100 OFF.
Receive product updates, special offers, ergo tips, and inspiration form our team.