Workplace Inspiration
How to Build Outdoor Utility Shed & Things to Prepare

Autonomous
|
Aug 15, 2022
918 Views
An outdoor utility shed is an extra space that everyone needs in their living space. May it be about holding some garden supplies or providing you with an office pod, an outdoor shed can do it all. However, not everyone is willing to spend thousands of bucks to get an outdoor shed. Some people have a thing for building things on their own.
If you have the right equipment and tools, you can make a small outdoor utility shed for your house too. Once a shed is there, you can use it for multiple purposes. It can provide you with a peaceful privacy pod to plan, a prefab office to work in, or a wooden pod for the garden that holds your garden supplies and garage accessories.
But the question that arises here is how to build a utility shed. If you are doing this for the first time, you may find it tricky and troublesome. That's why you need a proper guide to make your job easier.
You would be glad to know that we have shared a detailed stepwise guide in this article to help you plan and build a small outdoor utility shed for your house. As you read on, you will discover the tools and equipment that you may need for building a shed. After that, we have treated you with a step-by-step guide on building the shed of your dreams, too, so stick with us till the end. 
Tools That You Need for Building an Outdoor Utility Shed
Here is a list and brief details of the tools that you will need to build a small outdoor utility shed. 
Shovel
Most people do have a shovel if they are used to gardening. However, if you don't have one, you will have to purchase it for digging holes for building a shed. 
Measuring Tools
Instruments like measuring tape, set squares, chalk lines, speed squares, and levels are essential to maintain precision while building a shed. So, ensure that you have all the relevant supplies. 
Nail Gun and Drill
Using obsolete screwdrivers and hammers will increase the building time; that's why getting a nail gun and electric drill is better to speed up your process. 
Wood
You need a large supply of wood for building your shed. The decision of how much you will need depends upon the dimensions that you wish to achieve. Most commonly, plywood is used for framing, flooring, roofing, and paneling. The good part is that many hardware stores offer pre cut woods, so you can pick it easily from anywhere you like. 
Roofing Materials
You will need tarps, nails, and shingles for completing the roofing process, so ensure you have their supplies too. 
Paint
Paint or wood stain is essential for protecting your shed's exterior. So, you should have it for the finishing procedures. 
Safety Gear
Safety gears are the basic protecting equipment that you should wear while working on any house improvement project. These include helmets, safety glasses, gloves, and sturdy close-toed shoes. 
How to Build an Outdoor Utility Shed – 9 Simple Steps
Once you have prepared yourself with all the supplies, the next step is executing your plan. This part comprises nine steps which are as follows. 
1. Get Any Required Building Permits
Getting a building permit is a prerequisite for building a shed outside your house. You may check the building codes and zoning laws to check whether you can build a shed outside your house. If it requires any permit, you will have to apply for it before the execution of your project. 
2. Draw a Shed Plan and Get the Required Equipment
You must draw a detailed plan on paper before executing it in real life. This plan should indicate the proper scaled measurements of the outdoor shed you have decided to construct. The measurement procedure will help you judge how much wood supplies and other tools you will need for building the shed. So, get the required equipment as per the dimensions you decide. 
3. Lay the Foundation and Build the Floor
The foundation of a small outdoor utility shed depends on the type of soil, regulations, and the level of ground you have in your background.
Although there are many ways to build a shed's foundation, the most common one is where you place two wood beams on two gravel-filled trenches. You are required to dig these trenches using a shovel and fill them with gravel to place the beams on them.
As far as the flooring part is concerned, there are two ways of doing that. You can either use a concrete slab as the floor or have a wooden floor. For a wooden floor, you will need floor joists. You will have to connect the foundation beam with the floor joists and place more joists equidistantly to build a floor frame prior to covering it with plywood. 
4. Construct the Shed Walls and Sidings
Once you are done with the flooring, you have walls next. The way you design your walls is dependent upon the roof style you prefer going for. Typically, people either design a gambrel roof or a gable roof in their shed design. Use your shed floor for assembling walls and leave some space for the door on the front wall.
You will also have to leave the space for any windows that you plan to have in your shed at this stage. You will have to get sidings for these walls that you are constructing. People most commonly go for plywood sidings while building a small outdoor utility shed because they can withstand weathering. 
5. Construct the Shed's Roof Frame
You will have to construct multiple roof trusses for constructing the roof frame. You would require a triangular-shaped truss for a gable roof, and a framework with two slopes on each side will be required for gambrel roofing. 
6. Secure the Walls and Place the Roof
Next, align the bottom plate of the wall studs with adjacent walls and shed floor, and fasten them with screws and nails. Once the walls are fixed, place the trusses on the top of the walls and cover the roof with plywood. 
7. Install the Shed's Door & Paint Your Shed
All that brings you closer to the final step of installing the doors, windows, and painting part, so do these final procedures. You may take the inspiration from the Autonomous Pod, install glass doors, and paint your shed with light-colored paint to make it look aesthetic. 
8. Finish the Roof by Adding Roofing Materials
Once that is done, do the roof finishing by installing gutters for water runoff during rainfall and add shingles to protect the roofing. With this, you give the final touch to your outdoor utility shed, which is now all set to use.
Video ads for product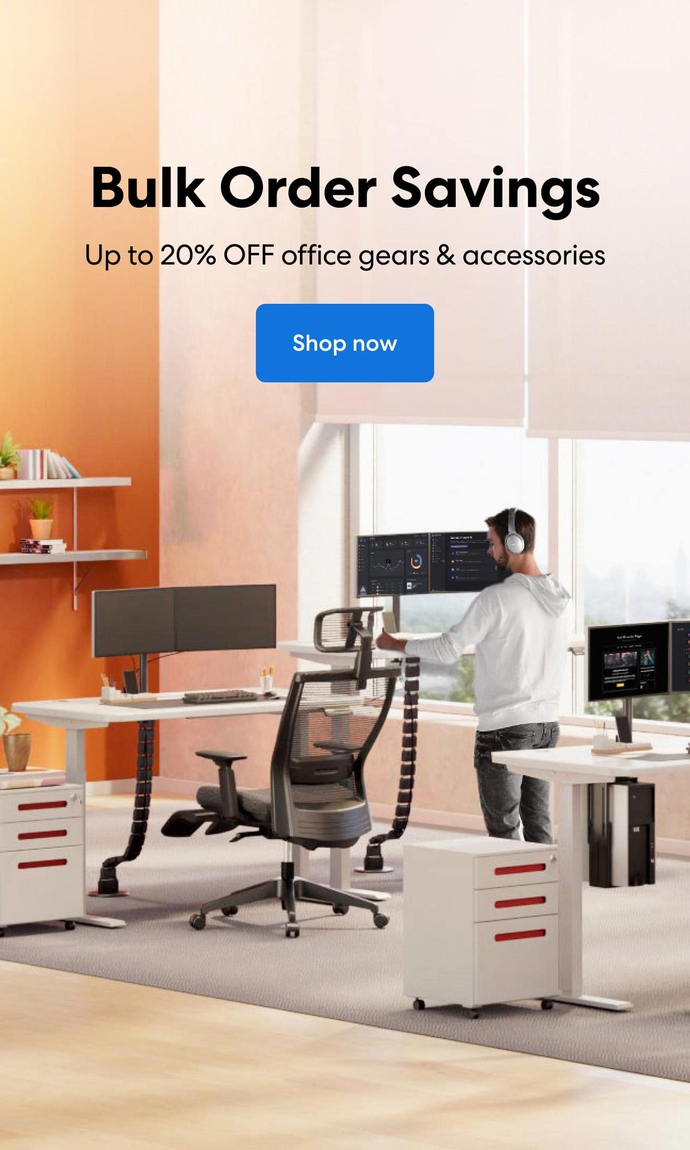 Subcribe newsletter and get $100 OFF.
Receive product updates, special offers, ergo tips, and inspiration form our team.