Smart Products
How to Buy a Right Stand-up Desk for Your Workstation
1,087 Views
If you are new to learning about ergonomics in the workplace, then you might have come across a lot of unfamiliar terms. Workplace ergonomics is the new popular talk of the town that several modern places are adapting. All thanks to the benefits of ergonomics that make an employee more efficient and conquer unhealthy practices in the workplace.
As vast as this ideology is with different aspects, stand-up desks are a common term associated with ergonomics in the workplace. Standing desks are important and a better alternative to basic desks in many ways. The home office standing desk can be your next big and wise investment you make in the workstation, and if you are looking to buy a standing desk, then, by all means, you need to be completely educated about this product.
Another important thing to realize before we fall into the race for the best stand-up desk for you is that multiple factors impact the choice of desk that will suit you. Rather than naming a product that suits you, you must have a complete grasp over a stand-up desk buying guide, so you don't pick out a product that doesn't suit you.
Hence, this article will cover all the basics of choosing the right stand-up desk for you.
Factors to Choose the Right Stand up Desk
Measurements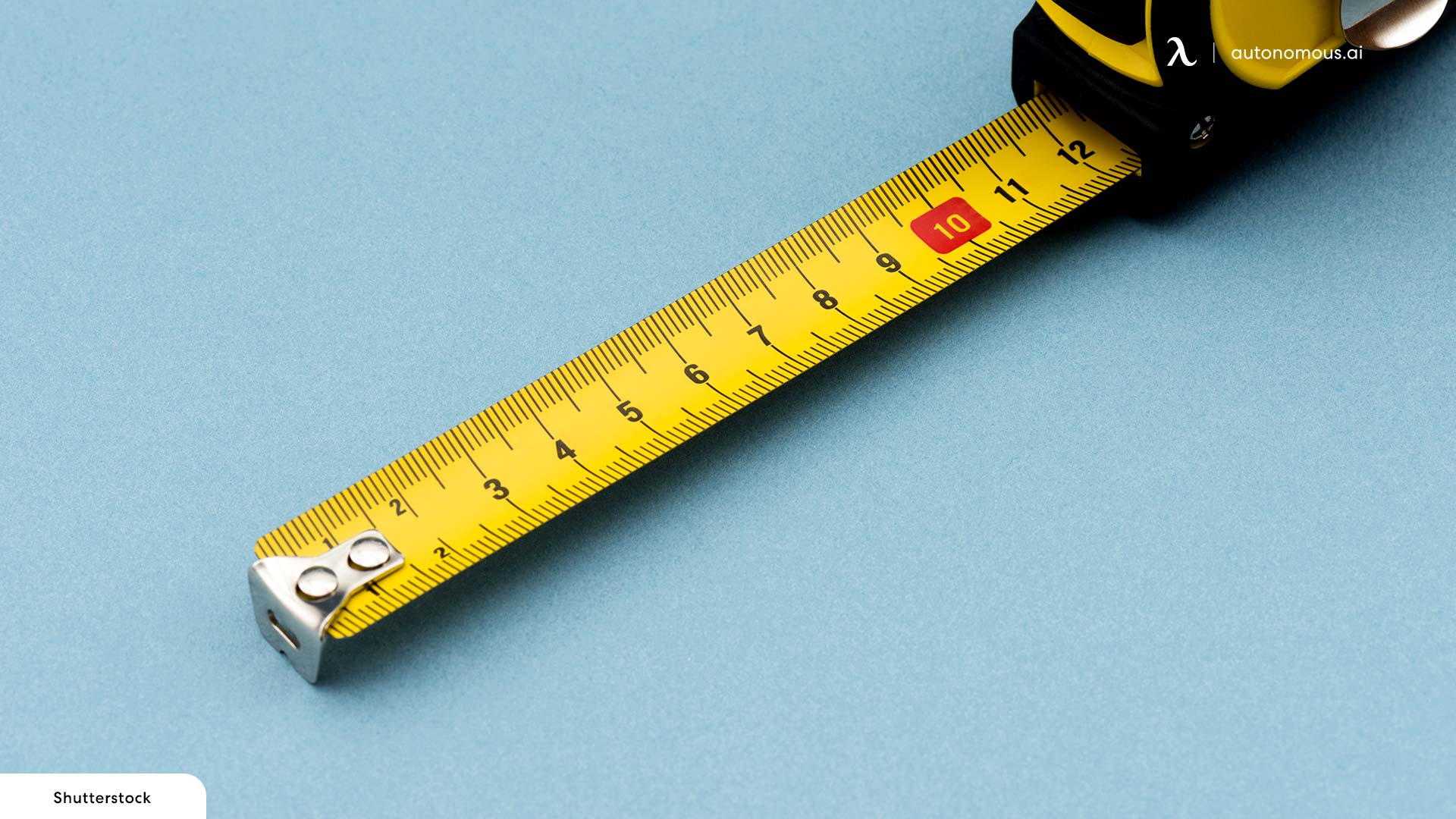 The ultimate rule of making any product work for you is to pick the right product with the right measurements. Yes, measuring your workspace before you buy any piece of furniture is imperative. Start with the measurement of the space you need to allocate to work, and then you can decide on the office desk dimensions. This eliminates the disappointment of a piece of furniture being too big or small later on.
Type of Desk
When it comes to the stand-up desk, there are multiple types you can choose from.
Floating
A floating desk is a platform mounted on the wall. This is a space-effective and cheap alternative as it can be placed in tiny rooms. These stand-up desks usually come with one or two drawers or even just a simple platform with no storage options.
Fixed
Fixed stand-up desk, as the name suggests, cannot be moved. They have fixed legs which are made in an average height of a common user. Fixed desks are great for working while standing, but you cannot switch between the sit-stand positions as you please.
Height Adjustable
Height adjustable desks, as the name suggests, offer height adjustability. These desks have an electric or manual system to lower or increase the height. Height adjustable desks are a popular pick as they allow you to switch between sit and stand as recommended by many scientists.
Electric
Electric stand-up desks are more commonly used than manual standing desks. A reason being they are extremely easy to operate. Electric standing desks offer height adjustability with just a push of a button, so you don't have to fret over reaching the precise height.
Manual
Manual standing desks are the right pick for people who don't want to invest a lot in just a desk. These desks operate manually, and the only advantage is the lower cost. Manual desks might be hard to operate and require some time to get a hold of their functions.
Removable Sit-Stand Converters
Sit-stand converters are a cost-effective option. This stand-up desk platform can be mounted on top of your existing desks. You can lower or increase the height depending on your need.
Material
Standing desks or, more commonly, work desks are usually made in wood or MDF. Both offer different qualities, but you get a more aesthetically pleasing product that will last long when it comes to wood. MDF is a cheaper alternative to wood but also works great if taken care of properly.
Frame
When it comes to a standing desk, you have an easy and workable DIY solution. The SmartDesk Frame can be customized as per your requirements. If you are looking for a DIY standing desk setup, you need to purchase the standing desk platform and legs separately. Buying desk legs could be a tough decision as there are many choices, but make sure to choose a sturdy and reliable material.
Metallic desk legs or frames are good as they are durable and also not susceptible to termite attacks. For people looking for aesthetically pleasing options, wooden stand-up desk legs make up a great appearance.
Height Range
The difference between the maximum and minimum height your stand-up desk can reach is the height range. It is important to discover the height range before putting your money down for a product.
Width
Standing desk measurement is important as it will define the working area you have. A best stand-up desk surface that is large enough is ideal for multiple monitor setups. Make sure you pick a desk with enough width and a good area so all your accessories can rest and move easily. Consider having enough space for the keyboard and mouse as well.
Weight Capacity
Most desk manufacturers mention the weight capacity of the desk. Weight capacity often includes the weight of the platform. Weight capacity is an important concern as the desk must bear the proper weight of the monitor system and accessories.
Standing Desk Accessories
The right stand-up desk accessories improvise the overall experience for maximum efficiency and productivity. Standing desk accessories aid in standing and help with issues such as back pain and poor posture.
Anti-fatigue mats are a common standing desk accessory because they keep the user comfortable and encourage micro-movements. These micro-movements prevent the subject from experiencing fatigue or burnout.
Another common standing desk accessory is the flow board. Flow board is a fun and ergonomic way to address workplace fatigue. Flow boards encourage tiny movements in the lower body, so the user doesn't feel numbness or pain in the lower body. Flow boards are ideal for people who have to work while standing and cannot sit because of back pain.
A footrest can help relieve pressure on your feet whether you're sitting or standing. Using a standing desk footrest to give your feet a rest after a long day of work is a smart idea.
Subcribe newsletter and get $100 OFF.
Receive product updates, special offers, ergo tips, and inspiration form our team.
WRITTEN BYAutonomous
We build office products to help you work smarter.