Latest Updates
How to Choose a Rental House: Guide for College Students

Autonomous
|
Aug 16, 2022
911 Views
Do you plan to pursue your new education goals at a university far from your home, in a foreign city, or in a foreign country to you? Choosing a good place to stay is the first step with these dorm room desk ideas. It is easier said than done when you find yourself in an unfamiliar situation. Is there anything else you need to do to find a rental house?
When choosing your accommodations, this new experience presents many small rental house design challenges. A rental house may be one of the best options for you. The blog is here to help you with that, so you don't have to worry. Our tips will help you find accommodation that suits your needs. The first step on your rental house checklist is to know where to look
A Good Rental House Can Be Found in the Following Places
1. University website
A housing section is usually available on the website of every university. It is possible to contact tenants or halls of residence from there.
2. Notice board
There are notice boards in universities, around the city, and bars and restaurants where you can search for a house.
3. Estate agency
As a common option, this can help you save time and money by guiding you through the process, but it is more expensive because the agents will expect a commission.
4. Friends
Ask a friend or family member who lives in the city where you're moving if they know anyone leaving or if any rooms are available within their house.
5. For rent signs
There are many 'for rent' signs in the city that you can directly search for. If you want to live in a particular neighborhood, you can search for accommodations there first.
What To Do Once You Have That Accommodation?
Considering all of these factors will make it easier for you to make your accommodation choice, so make a list of things you are looking for in order of preference; it will help you narrow down your choices. You must first ask yourself some questions when you decide to look for student housing.
What is my preference for living on or off campus?

Which bedroom would I prefer, a single or a double?

What is the maximum number of people I would like to live with?

How much can I afford?

Is it better to live in the center of the city or in a more quiet area? 
Condition of the Property
According to the Harvard School of Public Health, an inspection of the premises is crucial before signing a lease. Doing so can ensure that any previous damages are adequately documented so that you won't be held responsible afterward. Several components in a rental home should be inspected, including the air conditioning system, the flooring, the lighting fixtures, and the appliances. It is important to check for lead-based paint if young children live in the house. Lead-based paint can pose a major health risk to young children.
Amenities
When finding a rental property, list the amenities and rental house equipment you want and keep a record of the properties that have them. A pool, outdoor space, and proximity to local restaurants and entertainment are all vital considerations. A decision can be made later if you avoid uncertainty with rental house furniture.
Expenses and Budget
Defining a budget will help you stay on track. When deciding whether a home will suit your budget, it's crucial to consider the additional cost of utilities since they are typically not included in rent. Staying within your budget and avoiding nonpayment by following the criteria for how much rent and other costs you can afford will help you stay within your budget.
Location
Identify where you would like to live. It's important to consider the location of your desired rental property, whether near your workplace or educational institution, convenient to restaurants and shopping, or in a safe and secure neighborhood. Your commute to work or school, your children's school zone, and your ability to spend time with friends or relatives will all be affected by the property's location. Rent a property close to a public transportation station if you need transportation.
Safety
If you are considering renting a property, make sure it is safe. There should be at least one fire-resistant window in every rental property. Renters must have working smoke alarms in their units. For more information on smoke detectors required in a particular apartment or home, consult the local state statutes. All factors need to be considered, including the lighting outside, crime statistics in the region, and on-site security, which many residential buildings already have.
Autonomous Back-to-School Sale
Our team understands how expensive it can be to move into a new rental house and manage your education funds. Every weekend, we're offering $9 deals on products worth hundreds of dollars as part of our back-to-school sale! You'll be able to find amazing back-to-school deals on great mesh office chairs, desks, and office accessories at random times on our website, so check back on our back-to-school sale often!
With the right ergonomic tools, students can work comfortably and focus on their studies instead of their surroundings, which is why we have a back-to-school furniture sale. In our store, you'll find a wide variety of ergonomic study tools for students, including our flagship office essentials, our line of desk chairs for dorms, and dozens of great accessories designed by our team of engineers and third-party vendors.
Video ads for product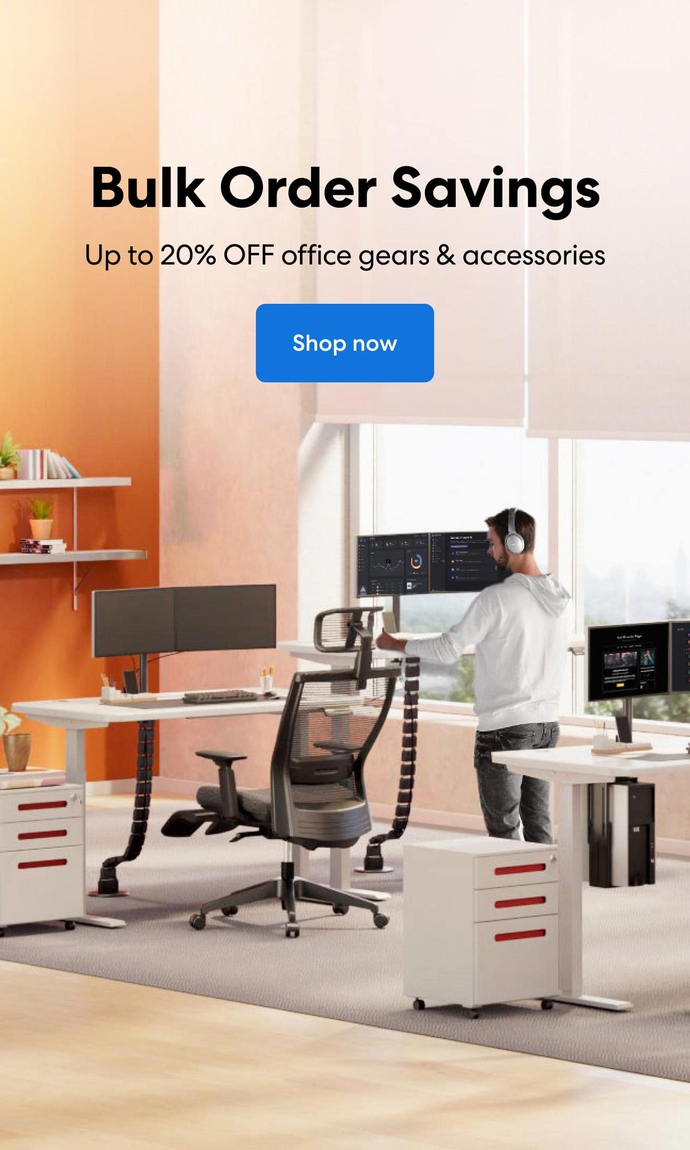 Subcribe newsletter and get $100 OFF.
Receive product updates, special offers, ergo tips, and inspiration form our team.