Spending time continuously at your office chair can affect your back and the supporting muscles. Even if you want, you cannot avoid this problem as you have to continue doing your work. But you can avoid this with a nice ergonomic chair with the correct chair seat depth into your life. The adjustable depth system of the chair has some profound health benefits. This chair, however, strengthens your supporting muscles while improving the sitting posture with an ergonomic chair.
While you purchase an ergonomic chair, you will find a lot of options. These options can be quite overwhelming at times. Sometimes it cannot be easy to decide and determine the correct chair for your office use. This article will help you with the ideal seat depth that one should have for office use.
What Is an Ergonomic Chair?
One can define the ergonomic chair as a chair that provides support to the individual's posture while keeping in mind the overall health and comfort of the user. These chairs are known to be highly effective for individuals who are suffering from any condition of poor posture or back pain. You can find many variations of this chair, ranging from eco-friendly chairs to ball chairs.
Advantages and Disadvantages of The Ergonomic Chair
While you are purchasing the best adjustable seat depth chairs, you need to consider the cons before purchasing. These are some of the benefits of using an ergonomic chair.
Provides support to the posture

Provide relief for your back pain

Reduction in neck pain

Relieves pressure from the hips

Improves blood circulation

Improves the level of productivity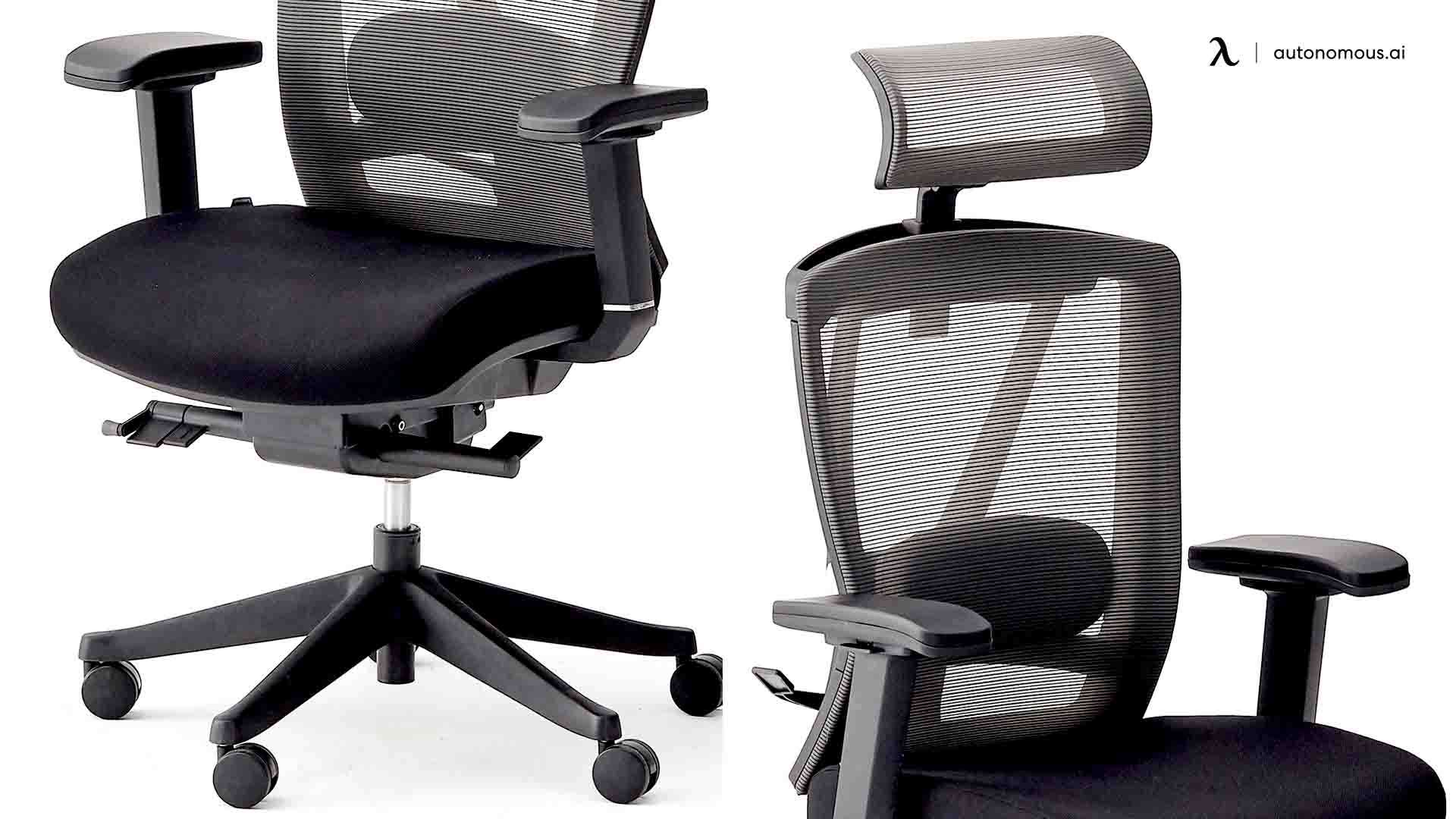 With the advantages comes certain disadvantages. Here are some of the disadvantages of having an ergonomic chair.
Adjustable Depth Feature on The Ergonomic Chair
The proper posture of sitting would be when the individual sits deep enough and their back rests on the chair's backrest. Besides, one leaves three to four inches between the chair's end and the rear of their knees. If one sits in this posture, it can relieve the pressure from the hip area and the back. It can also reduce any fatigue and back pain in your muscles.
Most of us differ in height and size. It indicates that the chair with standard office chair depth would suit only a certain section but not the whole. With the incorporation of adjustable depth features, most of the chair height problem gets solved. As per this feature, one can adjust the chair to suit their preference and need.
Anyone and everyone can use this chair without causing any stiffness or pain in their backbone. You can find this adjustable depth feature on most ergonomic chairs. It increases the adaptability of the chair.
Best Chair With Adjustable Seat Depth
A very pricey chair would provide you the much-needed comfort. This concept is very wrong. Price may be a factor, but the chair's value would be based on the chair's effectiveness. But when you are paying the price for your chair, you should look for adjustability. 
Some ergonomic chairs have more than 14 adjustable parts, including the armrest, lumbar support, and neck support. Some of the best ergonomic chairs with correct chair seat depth are discussed below.
1. Autonomous ErgoChair Pro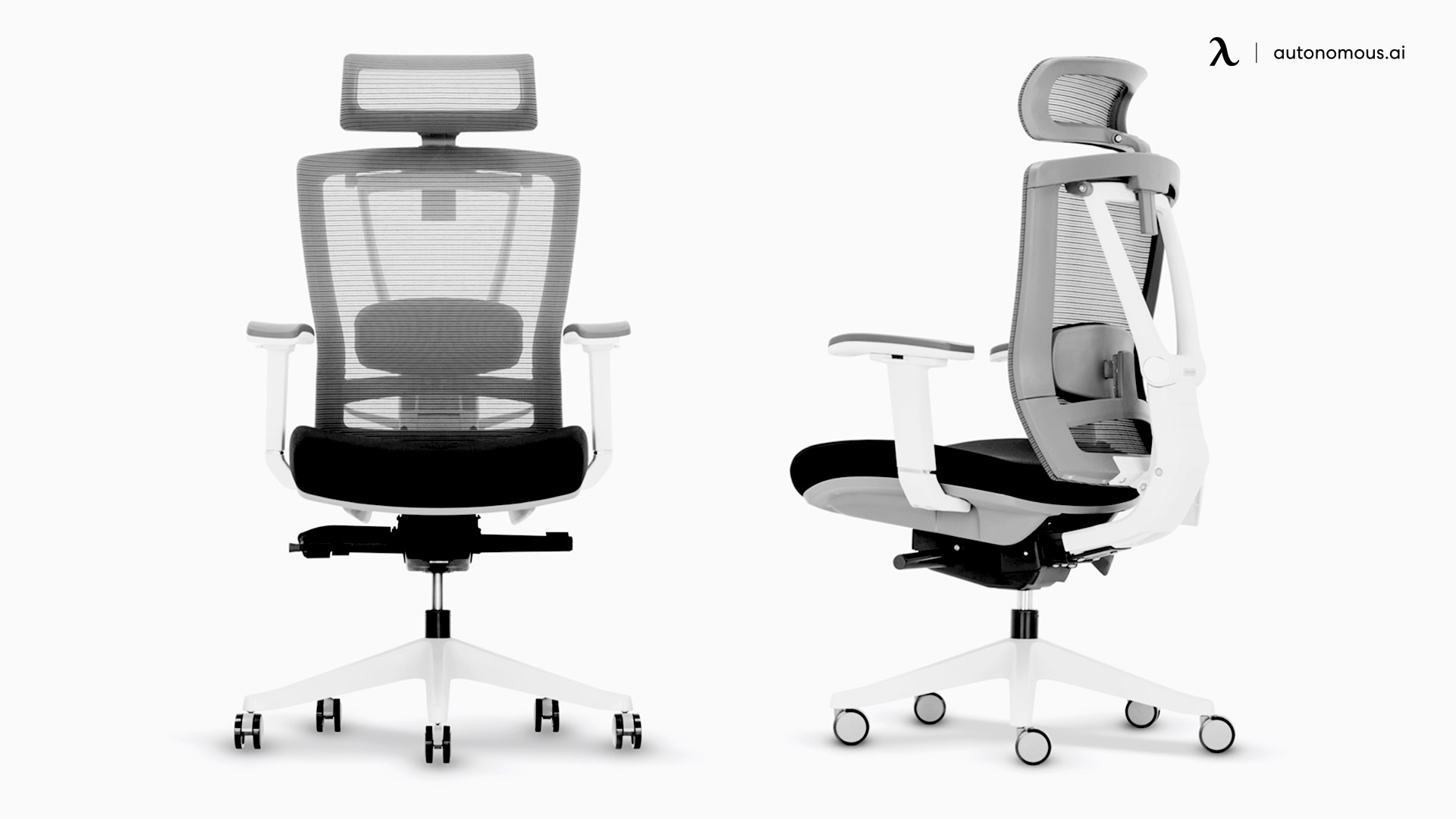 The ErgoChair Pro is known to be one of the best in the market. Furthermore, the flexible lumbar system allows users to select their preferred support system while using the chair for a longer period. Thus, one can fully customize this chair according to their preference.
2. Autonomous ErgoChair Recline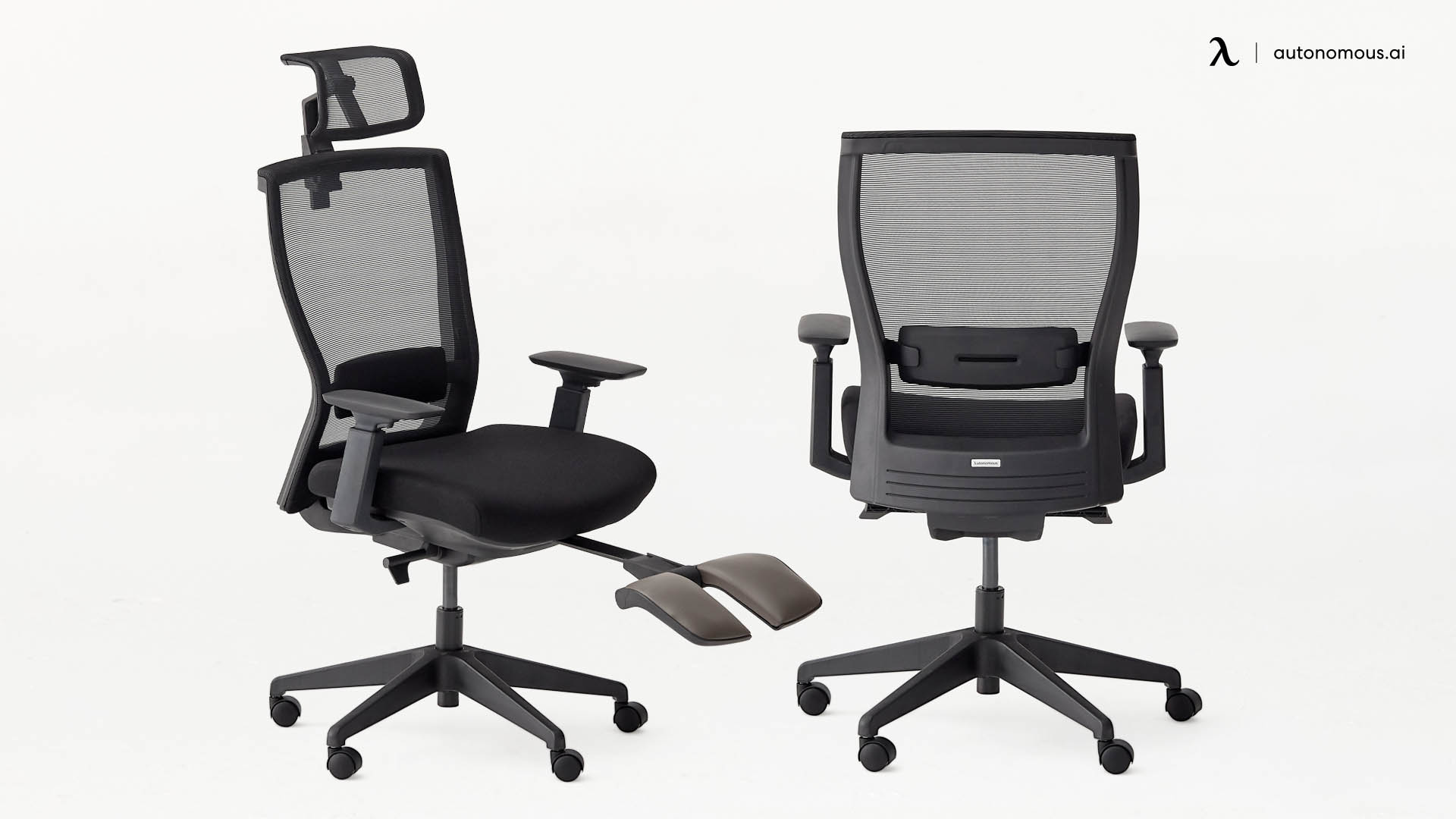 With this chair, you can expect comfort and convenience at once. The auto-balance feature of ErgoChair Recline makes the adjustments quite effortless for the user. In addition, the adjustable headrest, lumbar support system, and adjustable armrest with an adjustable seat depth provide support to the user's back while alleviating both lower and upper back pain.
3. Herman Miller ergonomic chair
One can fully customize the Herman Miller ergonomic chair. The lumbar support of this chair makes this chair highly comfortable. This device is a suitable one for every individual who seeks maximum support for their back. The multiple adjustable features of this chair, including the armrest, chair size, seat angle, and the desired tilt, make this chair seat depth one of the best among the rest. It provides the maximum level of back support to the user for a prolonged period.
4. Tivoka ergonomic chair
If you want customized options, the Tivoka ergonomic chair is the best choice of chair seat depth. The adjustable armrest, adjustable seat depth, and lumbar support make this chair perfect for any back pain. You can also expect an adjustable headrest in this chair, supporting your head, neck, and upper back.
5. Embody office chair
This chair is the best ergonomic adjustable seat depth office chair. With the given price, it justifies every function and feature. The health-positive design of this ergonomic chair helps to promote good circulation at your work. One can also use the chair for an extended period without hurting their hip and backbone. The adjustability of this chair seat depth makes it quite adaptable for anyone and everyone.
6. Humanscale freedom task swivel ergonomic chair
This ergonomic chair's sleek and cutting edge helps to alleviate back pain that occurs due to sitting for a longer period. This chair, however, uses the overall weight of the user and combines it with physics to provide the utmost comfort to the user.
7. Modway articulate mesh chair
This chair seat depth is known to provide elief for your back pain. The seat depth of this chair happens to be ideal for every user. While you sit for a longer time in this chair, it would help you correct your posture.
Conclusion
We don't sit like a straight wooden board at 90°. The inculcation of adjustable chair seat depth on these ergonomic chairs increases the comfort at your work. It also keeps back pain at bay. This very article would help you determine the right ergonomic chair with the correct and ideal seat depth. When you utilize your precious time at your work, try to be safe with some of the above given ergonomic chairs.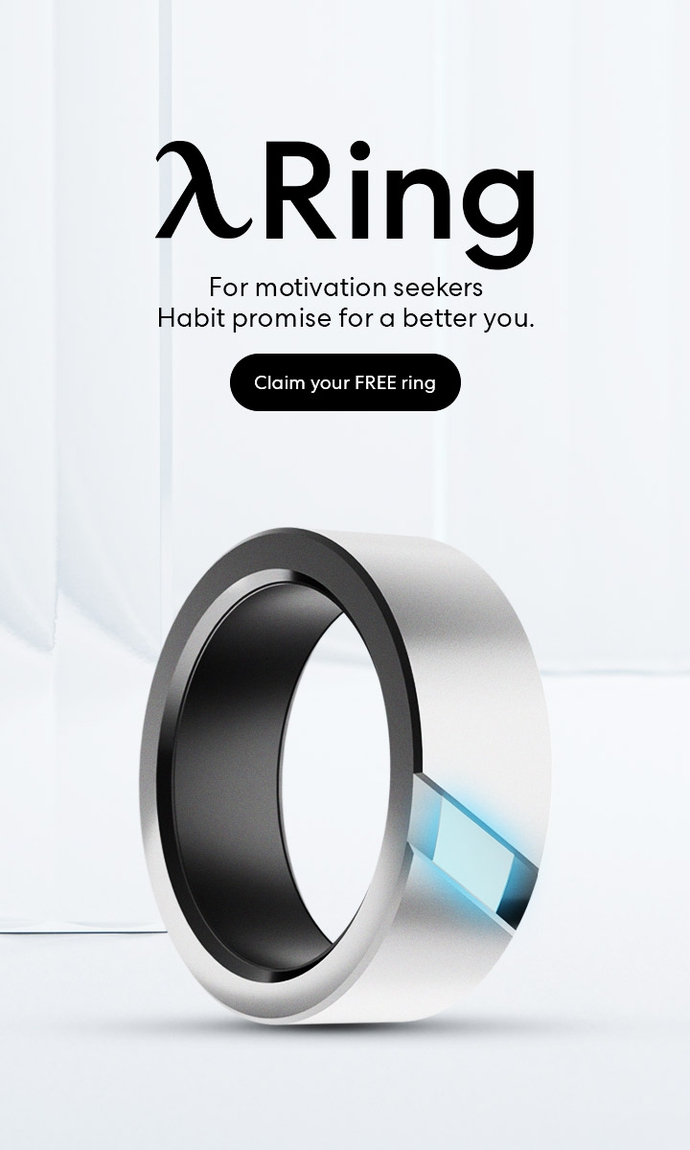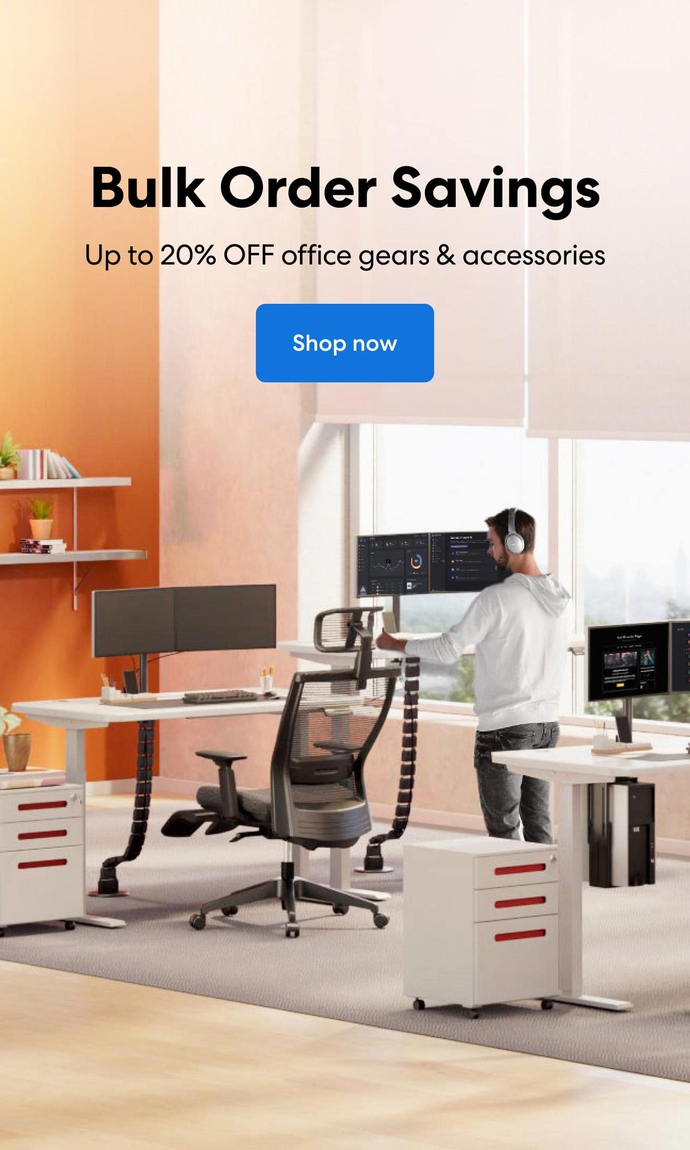 Subcribe newsletter and get $100 OFF.
Receive product updates, special offers, ergo tips, and inspiration form our team.