Working from home is the new reality for many of us who used to have our own dedicated work spaces in a corporate office, or perhaps a shared table in an open coworking space. Among the many challenges we might face working from home, one of the biggest difficulties for many is not having a dedicated work space that puts you into the mindset of working and staying productive.
Experts agree that having a dedicated work space can have a tremendous impact on how well we work from home. It's tempting to simply stay in bed and work from our laptops in our PJs, but this can have detrimental mental and physical effects.
For one thing, lying propped up on a pillow in bed is not an ergonomically sustainable position. You'll start experiencing back pain and cramps after a while, and most of all, it discourages you from getting up, stretching, and moving around. 
Staying in your PJs can have its own psychological effect, as we don't normally associate the clothes we wear at home with a productive working mentality. Beyond the physical space we work in, wearing an outfit suitable for work (or at least suitable for wearing in public) is a simple but effective way to help us stay focused and take our work at home seriously.
But the space we work in is important too, and It's especially difficult to find space in a cramped apartment, or a studio, or in a shared living space where your options might be limited. Fortunately, with some creativity and resourcefulness, you may be able to carve out a separate work space in your home.
Occupy that tiny nook
There are little nooks and crannies in every home that people either take for granted or don't notice. Do a careful scan of your living space and check for any unused corners, perhaps that space between the side of your bed and the wall, or in the living room next to a couch.
Anywhere you can squeeze a small desk in could work! It helps to minimize the amount of stuff on your desk so that you don't need as much surface area to have a functional space. Try keeping things simple in your home office: a laptop, a wireless keyboard and mouse, and perhaps just a small organized stack of documents.
Set up a desk behind the couch
If you have a more open floor plan with a couch in the living room, consider placing your desk behind it! This is a space most people might not think to use, but it could definitely come in handy.
Best of all, during non-working hours, this space could easily become a decorative element in your living room. Just remove your laptop and consider replacing it with some picture frames or small plants. It's an easy way to spruce up your living room and have multi-function space to use when you need to hunker down and get some work done.
Miniature space? Miniature desk!
Embrace minimalism with a tiny coffee table or simple three-legged side table, accompanied with a small chair. Though you won't want to work long hours with this arrangement, a super-minimal setup could be the perfect solution for anyone who just needs to hammer out some work on their laptop every now and then. 
A mini workstation could fit just about anywhere, and you could move it around to different places depending on your needs throughout the day. Again, for those who need to spend long hours working behind a desk, this isn't ideal, but it could be a great way to embrace minimalism and only use your laptop for what's absolutely necessary.
Ergonomic Furniture for your Home Office Space
Regardless of where your home office goes, the right furniture can make all the difference. A minimalistic standing desk is ideal for those who want something that takes up the least amount of space possible, while blending in with home decor. 
Standing desks are a great way to alternate your position between sitting and standing throughout the day, giving you an energy boost through that midday slump and combating the negative effects of sitting for prolonged periods of time day after day. An LED standing desk lamp can also be the perfect accessory to ensure you can read all your documents—and manage all the clutter—with a clear view of everything in front of you.
For the time that you do sit, an ergonomic office chair is ideal. Try choosing a comfortable chair with multiple adjustment points that allow you to sit in the optimal position. We all have different needs and positions that are most ergonomic, so having a flexible chair is a great way to ensure you sit with the best possible posture throughout the day.
Be creative, be flexible
If you find yourself stumped with your current space, think not only about the space you have available, but about nonessential furniture and fixtures that you could trade in for a working space. Also, think about how you can give your office space dual functions, so that it operates as your work zone during the day, and becomes a part of your home decor during off-work hours.
Regardless of what you do, it's important to keep your personal home life and work life separate so that you can work to the best of your ability, and truly enjoy your free time without any stressful work-related matters interrupting your ability to rest and recharge. Taking the time to really set a dedicated work space apart in your home could have tremendous benefits for you, both personally and professionally.
What are some of your challenges and solutions for setting up the perfect home office space? Sound off in the comments below!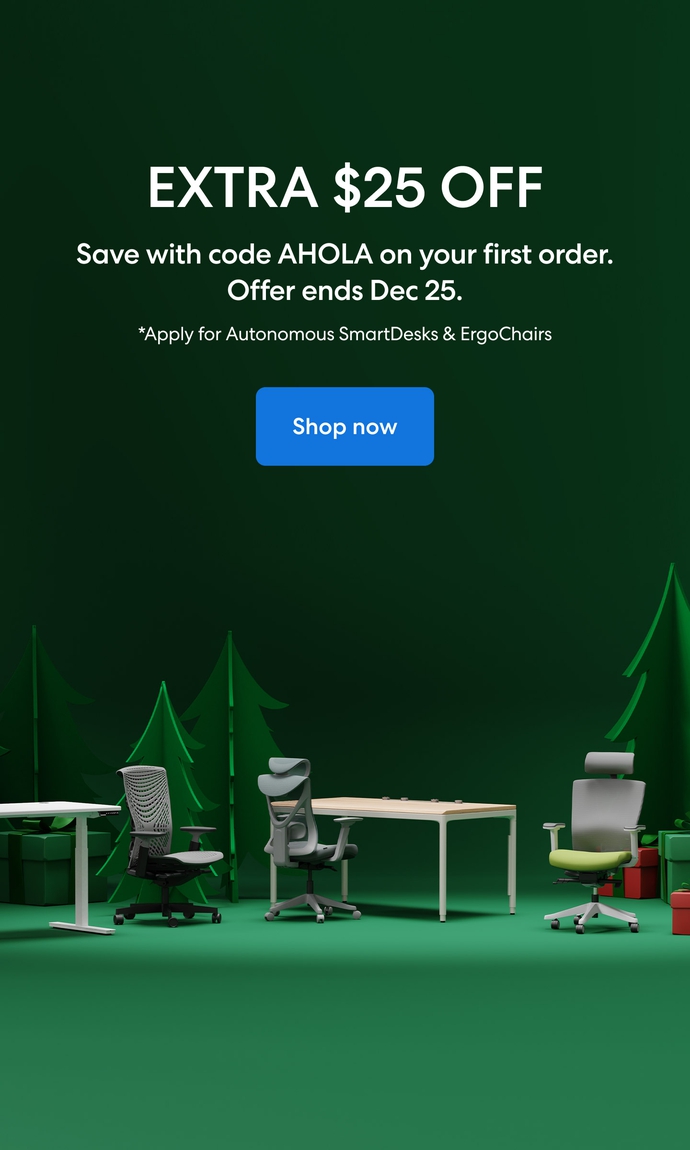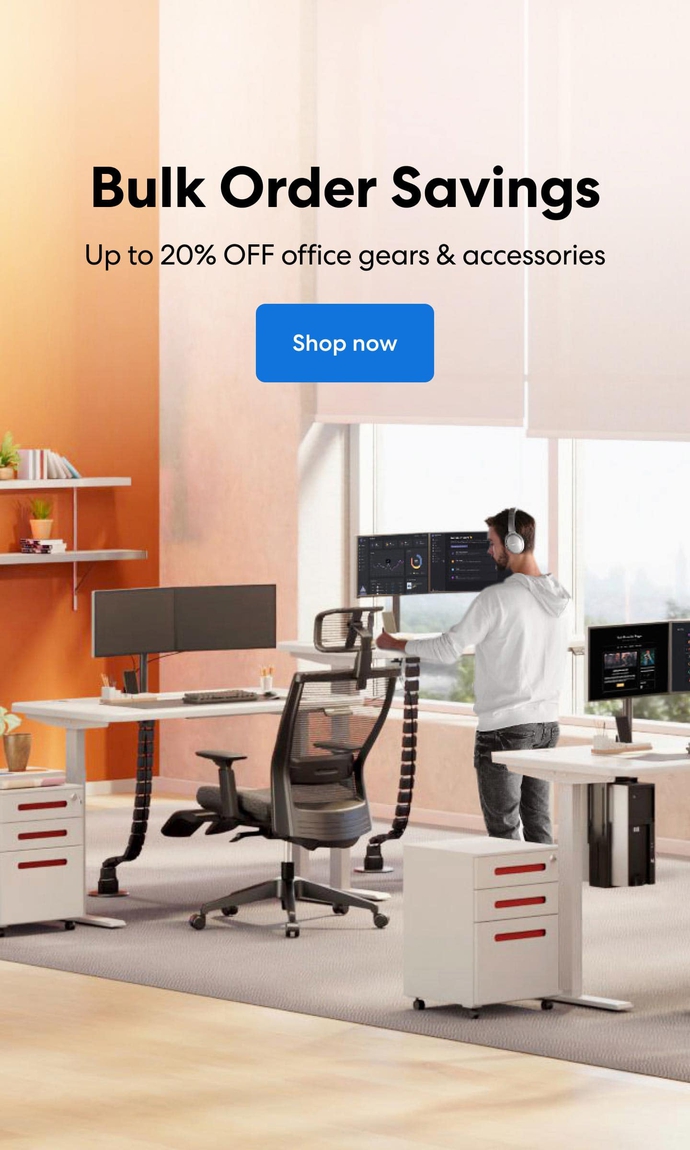 Subcribe newsletter and get $100 OFF.
Receive product updates, special offers, ergo tips, and inspiration form our team.