In a word where furniture- chairs, tables and even wood desk, among others- are a necessity to the furnishing of the home, seen as a form of "décor". Maintaining a neat and clean appearance is of great importance. All homeowners, to an extent, wish to show off their furniture, deliberately or not, to see their furniture enhanced with beauty, splendor, or comfort of their homes.
And so when something goes wrong or nasty, like that dusty dry stain from a paint or an oil paint stain appears on the furniture from a paint, or you are tired of a particular of a furniture and you want to change or remove it entirely, not only are we sad that our beauty furniture now looks ugly, we also begin to think of how to return the furniture to its former days of glory, the stress and expenses required to change it or renew it. No need for you to worry anymore because we are giving the cheap, easy, effective, DIY solution to help you bring back your furniture to the way you have always loved it or change it to the way you would love it. This article would be containing the DIY techniques for either removing a stain or removing the whole paint from a DIY wood desk for the application of a new one.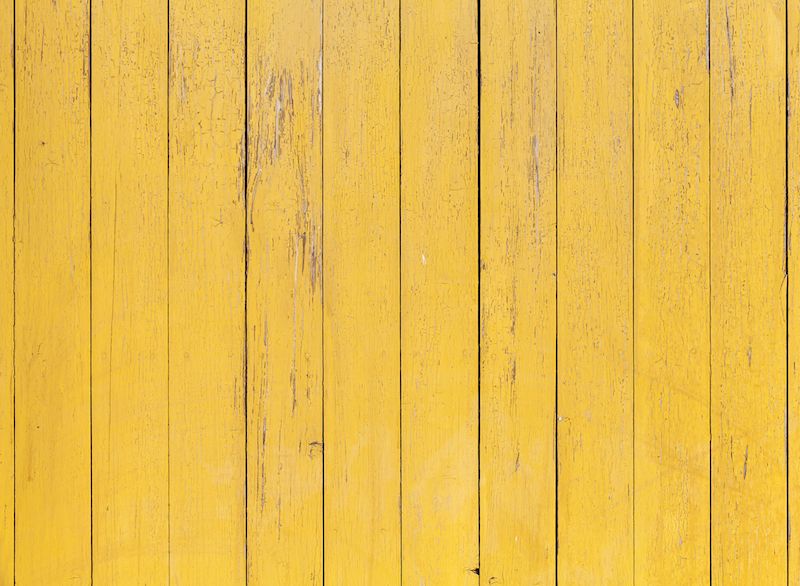 Here are some few DIY techniques that can be used to remove paint from your furniture
Using heat gun
Before you start to remove all hinges as this makes a cleaner and neater job. Having a good idea of how you want to use a heat gun makes the work easier. A heat gun looks like a hair dryer, except that it blasts air hot enough to catch a paper instantly on fire or melt paint (lead paint). But there are several precautions to use when using this instrument. You have to be careful when you are using a heat gun because it carries a lot of heat and can cause several things to catch fire (I. e curtains, wood or any flammable material around). Be sure to wear resistance gloves and have good ventilation and wear a mask or ventilator. So let's go to the usage.
Simply hold the heat gun firmly about 4 inches away from the painted wood.
Make sure you move the gun around, don't hold the gun to one part of the furniture can cause charring and burning of the wood. And as you put the heat gun in one hand you can put the knife or scrapper to remove the paint you have loosen. Note; keep a dry cloth below where you are working because of the loosen paint, due to fact that the paint hardens after sometime and may cause damage to the floor or you can decide to through the loosened paint in a container in which you can discard later. Finally, check or consult the manual for deeper understanding.
Using scrapers
Before you start remove all hinges as this makes a cleaner and neater job. Scraper are best used, when the paint to be removed are in large quantity concentrated on the furniture. For extensive paint removal, it is advisable to use a tool called sharp pull scraper which is capable of stripping of old paint all the way down to the bare wood without any stress or much strain with a single scrape. Hold the scraper perpendicular to the wood with absolute precision, apply moderate to firm pressure, and drag it along the surface. Try keeping the blade flat against the wood so it doesn't gouge the surface.
Found scrapers
Before you start remove all hinges as this makes a cleaner and neater job. These are household materials that can be gotten easily from around the house that can be used for scraping e.g. teaspoon, old flat head screw driver, old credit card. Note the efficiency of this paint removal is not standard enough and can only be used if it is a rough work.
Use of paint stripper
Before you start to remove all hinges as this makes a cleaner and neater job Before applying across the whole area it is best practice to establish correct removal timing and suitability. Always test on inconspicuous areas before use. Create 6 small test samples of no more than 60 mm round with liquid generally applied (approx. 1 square metre per litre). Apply the six samples at the same time – spaced sufficiently apart to allow individual washing and removal easy. Remove 1 sample at time, at 60 minutes' intervals, this will give you correct timing for the product. Whichever sample is utterly clean after lavation; this is the timing you will need for the whole area. Following what has been written in the above tests, using a suitable brush apply a generous even coat at a rate of 1m2 per litre. Leave for the appropriate time constituted by the test samples (as above). Don't use any shortcuts in this process, the coating needs to be thick and left for a sufficient time to penetrate the paint or coating.
Using of sand paper
Before we go into how to use sand paper don't forget that safety is important. Bind 40 to 60 grit sand paper to a sanding block or palm sander to remove paint. This is a coarse grit, so it may damage the wood if you apply with too much pressure. Wipe the sand paper over the wood with the grain of the wood to remove the old paint. Change paper when necessary. Use a sanding attachment for a multi-purpose tool to get into spots you can't reach with the palm sander. Switch to 80 to 120 grit sand paper. Working with the piece of wood, finish removing any part that remains and work out any paint that remains and work out any scratches on the wood with a medium grit paper. Change to 150 to 180 grit sand paper. By this time, you go over the wood with the sand paper, it should be smooth to the touch and ready for finishing. Wipe the entire surface of the wood with a tack cloth this helps to remove any dust that remains.
Use of lacquer thinners; Before you start remove all hinges as this makes a cleaner and neater job. This chemical is a little bit caustic for oil paints and maybe cause a creaks in the sheen of the surface. You need to be sure that you apply it to small inconspicuous area, before it is applied on the bigger countertop or surface. It is readily available and is very easy to us. The application of the lacquer thinner can be facilitated with a used old brush.
Use of CITRISTRIP
It is advisable to clean the surface of the furniture. CITRISTRIP can be used effectively to remove multiple layers of latex paint, oil-based paint, varnish and others from wood furniture. CITRISTRIP is one of the best for paint removal for some few reason I will give you now; it is biodegradable, no neutralizing needed, no harsh fumes (pleasant citrus odour), very effective, non-caustic (no methyl chlorine which I have said has been banned). When getting started on CITRISTRIP where safety glasses, wear nitrile gloves not latex since this dissolves latex, have good ventilation (open all windows and you can use fans as well to exhaust air if possible) or wear a respirator with organic vapour cartridge where air is not possible). CITRISTRIP needs a thick coat to work effectively. Too thin and it will dry up and stop working. The best way to judge if you have enough is if the surface is mostly the orange colour of the stripper. If you see majority of the paint below that means you have to make a little bit thicker. Another step is to cover it with plastic thou this step is optional, but it enables the CITRISTRIP to sit there longer and prevent it from drying prematurely. Step 3 is to let it sit. The length of time depends mostly on the number of coats of paint and type of the coating you are trying to strip. It can take as long as from 30 minutes to 24 hours to dissolve paint. It is advisable for you to do a test patch first because this helps you to find the right time required. Step 4 is to scrape it off, after the working time is up you are ready to start scrapping. You can use a disposable knife or a regular pull scraper to clean the surface off. Another option is to use a hand brass wire brush to pull off the paint easily and it conforms with the surface enough that it does not damage the profile. But if you trying to get the wood completely clean you can consider using a steel wool in the striping process. Rub the steel wool into CITRISTRIP into the wood grain like you are applying wax to a car and it will get the wood clean of all the paint residue. Once all the residues are off and you want to get the wood for painting you can some mineral spirit to scrub the surface down well and wipe It off with a cotton rag
Conclusion
Removing paint from a wood especially when it is a wood desk can be really strenuous but with the listed techniques listed above you are guaranteed with a comfortable do you it yourself techniques which would give you a perfect work and fun.
How to remove paint from a DIY wood desk