The hybrid office model is prevalent now more than ever. The pandemic created changes in our work environment that we had to adapt to keep our economies going. This new work model is changing the way we do business and how we interact with our clients. There are a few things that you might wonder about the hybrid office design. 
What is a hybrid model? What are the benefits of a hybrid office? How can you create a remote office model for your business? What about the planning involved? 
These are just a few questions that you might ask yourself when trying to make your decision.
Luckily, today we are discussing how you can return to the office using the hybrid work model. You should take control of your business's future and adapt to the new post-pandemic world. 
Keep reading to understand how the hybrid office model is going to benefit your business and employees 
What is a Hybrid Office?
A hybrid work arrangement allows employees to work in or out of the office as they see fit. It provides a flexible work environment that shows boosts in productivity and lowers operational costs. 
You can design a more ergonomic and hybrid-compatible office that can accommodate your staff and their requirements. We need to be ready now more than ever for the new technology that helps to drive your business forward. 
Most people have likely returned to the office using the hybrid model. It is going to be the future of employment, and it is here to stay. 
Why Should You Use a Hybrid Office Model?
Not only is it cost-effective, but it also gives employees the freedom to live life on their terms while focusing on their daily work tasks.
Most Millennials and Generation Z are the people that prefer this freedom. They have been born into an age of technology and are adaptable to the hybrid office. 
Take advantage of this business model to propel your company forward into the future. 
What Are the Benefits of Having a Hybrid Office in Business?
There are benefits of using a hybrid work schedule that is undeniable, and if done right, can reward you and your staff handsomely.
Increase in Employee Productivity
The hybrid business model allows workers to work flexible hours from where they want. A study done by Microsoft shows that 82 percent of companies in Europe were as productive as before the pandemic. 
With that being said, by utilizing a return-to-office hybrid model, you can decrease staff stress. It is set to increase productivity at work and allows them to be well-rested. All this affects their mood, and we all know that happy workers work better. 
That proves that this work model is helping businesses progress for the better. 
Fewer Office Costs
When your employees are going to be working remotely, it significantly lowers your office costs. That leaves you to focus on creating an exclusive hybrid office design. 
With fewer people in the office, employers can now decide where to save costs on stationery, printing, and other office necessities. 
Safer During the Pandemic
The pandemic took the world by surprise, and nobody expected us to be in this situation. Now more than ever, we need to be safe and take care of our health. 
The hybrid work arrangement fits into a world that faces a pandemic by providing more social distancing measures. 
Because there are fewer people in the office, hygiene and cleanliness standards are easy to maintain 
What is a Hybrid Office Design?
Hybrid office design is essential to consider when creating the perfect workspace for you and your employees. 
There are multiple factors to contemplate when building your new office space.
You need to look at things like how many people are in the office, what sort of hybrid work technology you need, team building events, and creating a personal safe space for employees when they do come into the office. 
Keep reading to learn more about how you need to run your new work model for your place of business. 
Technology You Need to Run Your Office
Hybrid work software is an integral part of any hybrid office design. It helps streamline things and increase productivity. 
It can help you with managing tasks/teams, storing files, and even data security. 
In this new day and age, companies are taking full advantage of various software to make their business more efficient. 
Make sure the software you are using can accommodate the processes you require to run your business successfully.
Team Building Events
Staff that work from home sometimes feel left out. They could even suffer anxiety or depression from the lack of human interaction.
That is where you, as their superior, can organize team-building events, or games to motivate, and inspire your team. Using applications such as Slack, employees can interact with each other in a way that does not always have to involve work. 
It is essential to keep the work culture alive as tons of people thrive on communication and relationships in the workplace. 
Personalize Your Hybrid Office Design
Creating a space that staff can customize to their personal needs is essential in the hybrid office model. 
Comfortable ergonomic chairs and standing desks that are height adjustable are great to use in your new place of business.
Limited staff members mean you do not need as much equipment, so having something like height-adjustable tables is perfect if different employees are using it. 
Personalization gives staff a feeling of control and content because they can adjust things to suit their specific needs. 
What You Need to Setup Your Office
Setting up the office can be a fun task as you create a more inspiring design to accommodate your new hybrid workforce. 
The return-to-office hybrid model in business needs just a few things to get set up. These include ergonomic workspace, plug points close to couches so people can catch up on sending emails, and software to run your hybrid office model. 
Keep reading below to find out why these things are vital when designing your new workspace. 
Ergonomic Work Space
Having an option-friendly safe space for your staff is undeniably the best investment you can make in this new world. 
Make sure to focus on where staff spend their time most and make it as comfortable as possible.
Equipment such as ergonomic chairs, mice, keyboard, and laptop stands can all be beneficial to the well-being and happiness of your employee. 
Ergonomic injury is a common contributor to staff unhappiness and despair. Always do your best to think about what is most comfortable for them. 
By considering all these small things, you are going to have happier, more productive staff. 
Chill Areas
Chill or lounge areas are essential, allowing staff to meet up and hang out, or catch up on emails, or have a coffee. 
All lounge areas should have a dedicated plug point so that mobile and laptop charging can take place. You need to provide power for their digital necessities. 
It is essential to have these spaces, so that staff gets away from their desks to refresh the mind for a little. 
Software
Software is a vital component when returning to the hybrid office model. It is going to help you connect with your team more effectively.
Using a free software system such as the one offered by Autonomous would be a good start for your new hybrid office design. 
Remember, planning and organizing are everything in this work model, and that is where software like Autonomous Hybrid can bring it all together. 
How to Prepare Your Staff for The New Hybrid Work Schedule
Informing your staff is the first step in telling them about your establishment's new hybrid work schedule and return-to-office hybrid model. Some of them might not take to it at first, but that is where you need to explain the benefits of this hybrid office model system to them. 
Make employees feel comfortable and provide any training needed. Instil knowledge of how to use the various hybrid work software packages out there. 
There are a few changes, so holding a meeting could be imperative in getting the message across to all members. Alternatively, you can host an out-of-office meeting if your staff is working at home during the pandemic.
Be sure to host regular staff collaboration time. Allow employees to come into the office to discuss ideas and thoughts. It boosts staff confidence and allows them to confide and work with other members. 
It helps to keep staff working as a team by allowing social interaction between staff members. 
Preparation is vital when developing the ultimate work schedule, so remember to stay ahead of the game and keep your staff members in the loop. 
Building a Hybrid Office
Remember your office is going to be smaller now because there is going to be more staff that are working remotely. That saves you lots of different costs around the office. 
Using the office space that you have effectively saves you time, space, and money. 
Autonomous has a great selection of SmartDesks for your new upgraded place of business. Everything from desk space to height is taken into consideration when these high-quality items get made. 
The manufacturing process is meticulous, delivering some of the best ergonomic furniture in the world.
You can take it one step further by installing work pods in your office to provide your employees with more privacy. Confidentiality is imperative to people, especially if it is a discussion between managers or managers and employees. 
Soundproof work pods add that extra layer of privacy and eliminate all outside distractions. A soundproof work pod is a game-changer as working in one of these, you can focus on what matters most, the task at hand. 
With all the options out there, take your time figuring out what suits your needs and why. 
By asking why you not only find purpose in your office redesign, you also get to figure out what exactly it is that you need to change. 
However, when you decide to build your office in hybrid office model, always make sure to plan correctly. That is going to help you achieve your desired result and keep your staff happy. 
Work Policies
A hybrid work policy is a crucial part of this model as it provides employers and employees with peace of mind. 
When creating your work policy, keep in mind that it needs to be fair for office workers and remote staff. 
Take in mind any office essentials that your remote workers might need and create a reimbursement policy surrounding this. 
Keep in mind that not all workers can work remotely. Others like supervisors or managers often spend more time in the office.
You can also contemplate changing the dress code for the remote worker, as they do not need to come into the office as regularly. It is possible they wear casual clothes and still get the job done. 
Consider adding a flexible hybrid work schedule for all employees in hybrid office model, not only the remote workers. That creates a level of fairness among your hybrid workforce and keeps everyone happy and satisfied.
These are some ways that you can adjust your work policies and procedures to accommodate your business's hybrid work arrangement. 
Whatever you decide to do with your work policy, make sure that it is fair to all employees. 
Final Thoughts
Hybrid workforce means you have a team that works remotely for the company. They are flexible and come into the office on days that are important and stipulated by you. 
The hybrid workforce is the future of employment, with millennials and Gen Z taking up most of today's workforce. In the next few years, there is going to be exponential growth of Millennials and Generation Z.
That leaves you with no choice other than to go with the flow and start developing your hybrid office model. 
You soon notice that your business can function more efficiently, your staff happier and more productive than ever before. 
Do not get left behind in this post-pandemic world. Your business and staff deserve the best. Join the revolution and watch your company grow.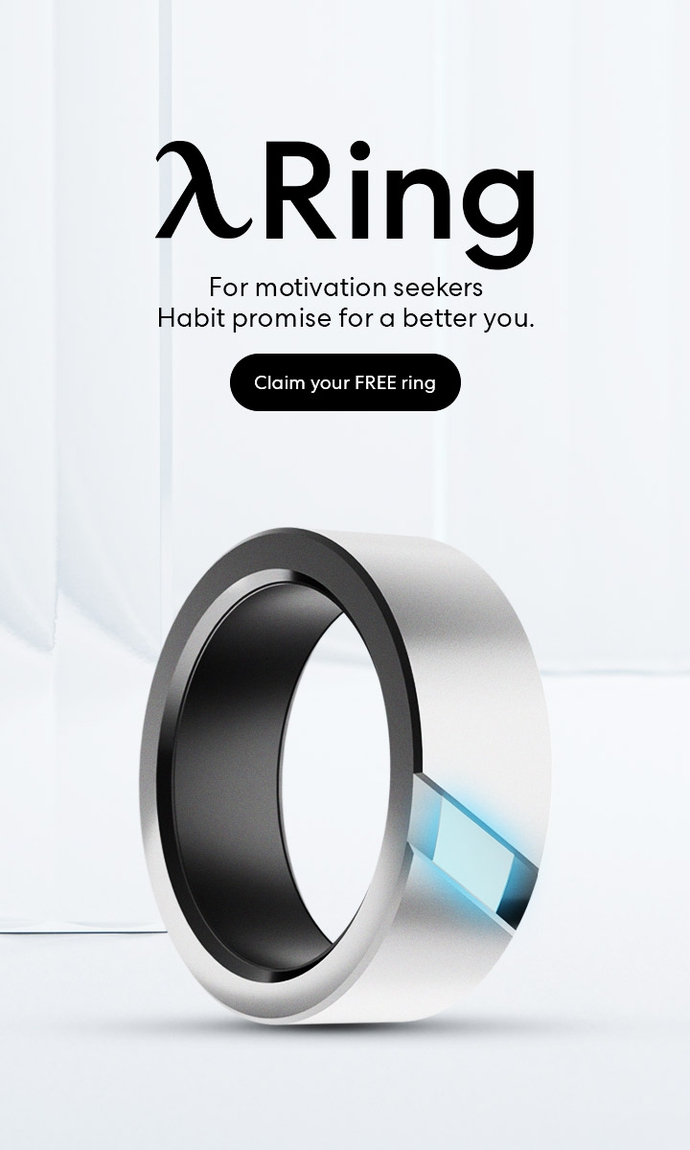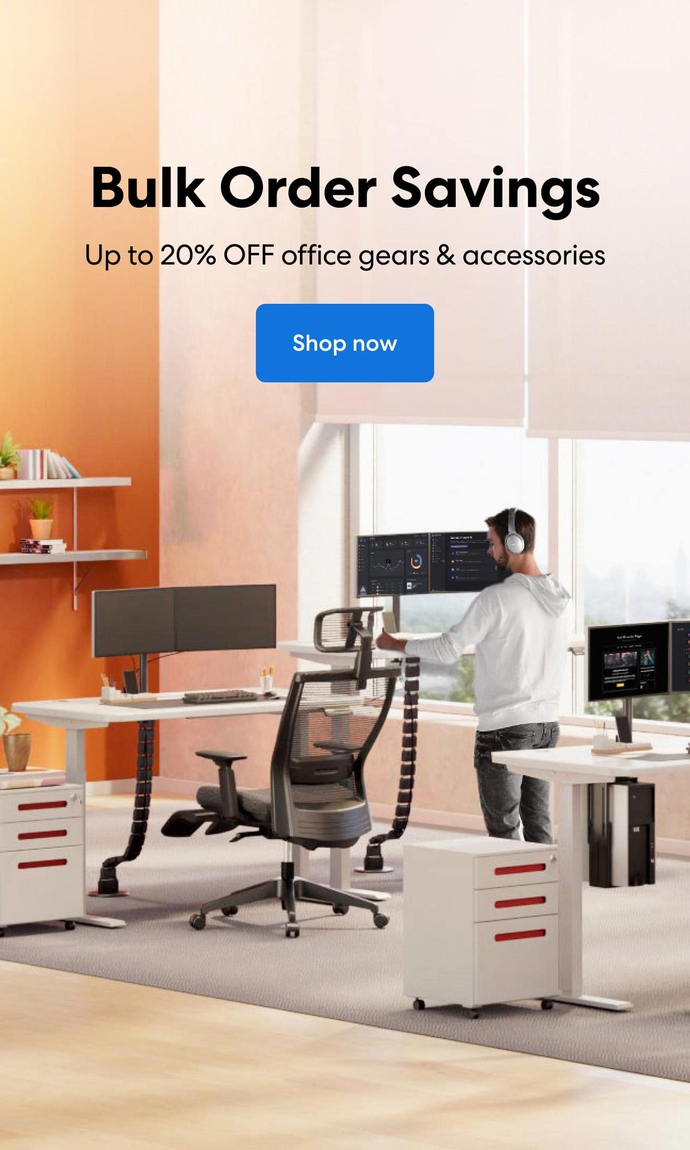 Subcribe newsletter and get $100 OFF.
Receive product updates, special offers, ergo tips, and inspiration form our team.