Returning to the office after a year of remote work requires proper planning and preparation. To help with the transition for employees and employers, a checklist can be an asset. The checklist can make sure that all bases have been thought about and are covered. This small step can help with a successful transition or adaptation of a hybrid work plan. 
What Does Hybrid Work Mean?
At the beginning of the pandemic, employees worked from home. However, as things changed and began to normalize, employers found that some of their staff were keen to adopt a new working style of working from home and going into the office. Given the recent global events, this forced many businesses and companies to adopt a hybrid work strategy.
This is where the hybrid work strategy comes into play.
Why Use a Checklist
Having a hybrid work checklist means that the company, the managers, and team leads want to ensure a thriving hybrid workforce. Checklists allow the company to ensure their employees have everything they need, from office supplies to programs and overall support. Many companies are finding themselves adapting to the evolving working conditions and are attempting to adapt themselves to ensure the continuance of business operations.
Things to Consider When Making a Checklist 
Before you begin your Google search for a generic checklist before making a back-to-office transaction, consider your company's needs and your employees. Think of possible recurring themes and base your checklist on that; for example, you can create categories based on HR, Staffing, Operations, etc. Taking the time to do this rather than a generic checklist is going to help you establish transitioning into a hybrid work plan. Not going that extra mile can sometimes make it harder for employees who may already be struggling with working remotely.
Business Checklist for a Successful Hybrid Work Environment
One way that businesses have found success is through a hybrid work checklist. This checklist highlights a few things that should be considered when managing a hybrid work plan. 
Equipment 
From computers to cell phones, office chairs, and more, having a successful workforce means ensuring that the people working have the necessary equipment to operate and better workspace layout management. When employees worked in the office, they were able to acquire the proper equipment; however, things are a bit different with being remote. Now, companies have a responsibility to ensure their employees are fully equipped. 
In a way, a checklist for the necessary equipment that each employee requires is also beneficial. A checklist on equipment can be based on the persons' role of seniority in the company.
Technology 
Working remotely can be both great and a challenge at times; for one, there is a need to ensure that employees have adequate access to the necessary technology. Is there hybrid work software that needs to be acquired now that the employee is working remotely? Are there specific security applications or resources that need to be considered as well because of remote work? 
We sometimes may take technology for granted or assume everyone has access to things; however, this is not always true. It is essential to check-in and ensure that all employees have what they need to succeed and get the job done.
Support
The future for many companies is starting to look as though it is going to include some form of a hybrid work plan, and for some employees, this can be either stressful or exciting. It is important in cases where the employee is still adjusting or adapting to the new realities of remote work that they have access to support. This can make the transition a smoother one, but it also demonstrates a company's willingness to help its employees succeed.
While supporting them during the transition is one form, the other way that companies should provide support is from a technical aspect. Sometimes equipment might not work correctly, the software needs updating, there are many reasons for things to go awry. Having access to support can go a long way for employees.
Transition or Working Plan
Something that many may not realize is that there are more than just two options to working remotely. Management can offer employees an array of hybrid work model options, so long as it suits the businesses functioning needs; for example, managers could adopt a flexible hybrid work strategy where employees can pick and choose when they want to come into the office. Having a checklist or rather an action plan can help keep employees informed and engaged with the future of the business. 
The Benefits of Having a Checklist
Whether you have a "to-do" checklist or a hybrid work checklist for management adopting and transitioning to a hybrid work plan, these goals help achieve success. Not only do they help achieve success, but they also have a way of making sure everyone is on the same understanding. Having this mentality can be helpful during these periods of change. Still, more importantly, it is better to have something that you can mark off as it's done or completed. 
In times like these, where there is a hybrid work strategy at play, management might find themselves overwhelmed with knowing what to do first or ensuring they've covered all their bases. With a checklist that suits their management and business operations, they don't have to stress as much. Considering how much workspace they need to the number of computers or staff to have, many things can be overlooked accidentally. Using a checklist, no matter how thorough or not it is, can be a great help. 
Conclusion
If your company or business does not have a hybrid work checklist created, consider taking the time to make one up. The benefits that come with a checklist for the hybrid work plan can be massive, but more importantly, it can help you as a team leader or manager. While the world begins to settle back to a level of normalcy, many may find themselves attempting to find that happy medium of working from home or working in the office. Why not facilitate or help this transition with a checklist that takes into consideration your business's needs?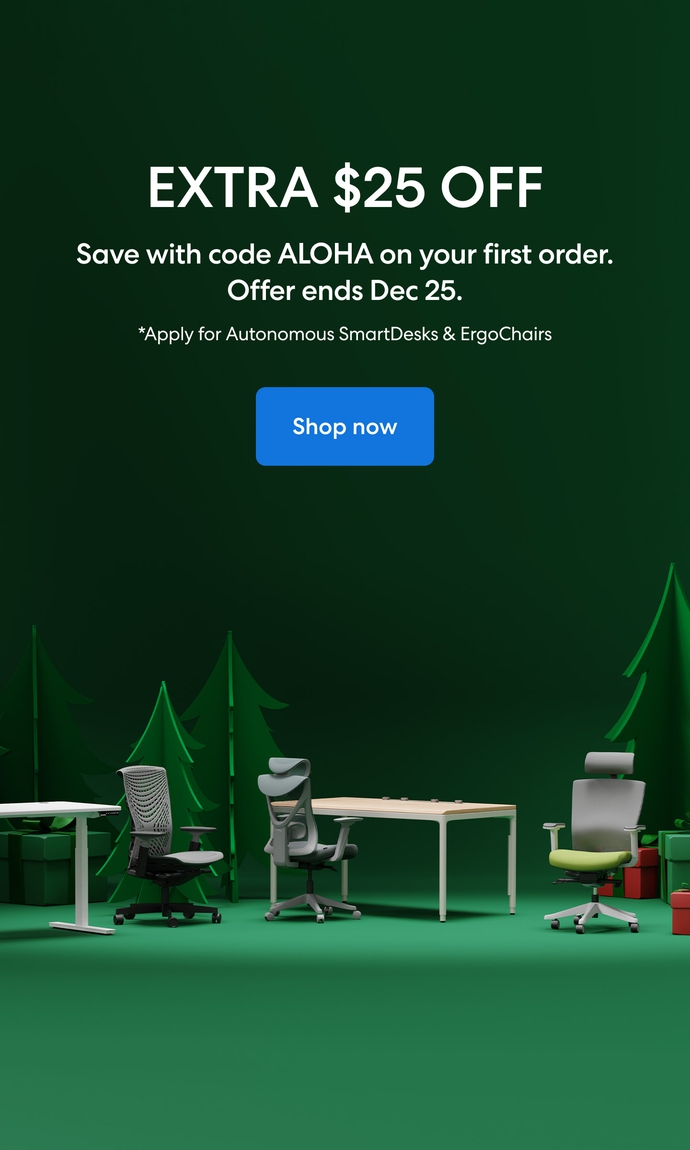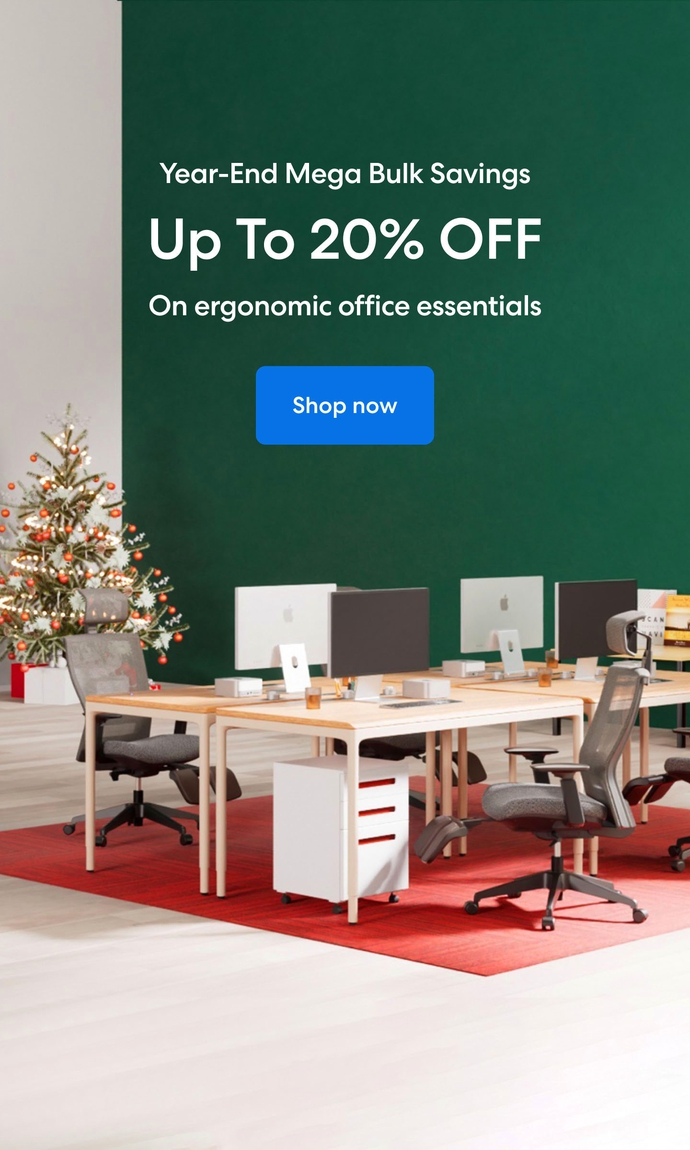 Subcribe newsletter and get $100 OFF.
Receive product updates, special offers, ergo tips, and inspiration form our team.