Latest Updates
Incredible Employee Benefits for Those Working at Apple
2,288 Views
An excellent employee benefits package is essential for attracting and retaining customers in today's employment sector. Today, employee benefits outweigh salaries, especially at a time when the global office has been affected overwhelmingly by the pandemic. 
When it comes to employee benefits, Apple is one of the leaders. It offers a myriad of perks, which is one of the reasons why people love working for this tech giant. 
The truth is that when a company offers employee benefits, it can help to reduce heightened stress levels caused by health issues, family problems, and work stress that would otherwise impact their productivity. Apple has gone far and wide to emphasize its employee health, wellness, and work-life balance. 
In this article, we'll discuss the benefits the Apple workforce enjoys. 
9 Impressive Apple Employee Perks
Here's a list of some of the Apple workers' benefits the company provides to its employees. 
1. Flexible Medical Plan
Apple employees enjoy flexible health insurance coverage, including dental and vision coverage. The California-based company doesn't stop there. It goes on to offer its employees access to various medical professionals, including doctors, mental wellness practitioners, and chiropractors, to help them tackle any health problems. 
These Apple employee benefits have proven to directly impact employees' emotional well-being and overall quality of life. Moreover, Apple company benefits provide other types of coverage and services crucial to health and wellness. This includes:  
Life and supplemental life insurance

: This is the extra coverage that supports the financial wellness of its employees.

Disability insurance

: It shelters Apple employees from financial losses from accidents or illnesses that render them incapable of working.

Occupational accident insurance

: This insurance coverage gives Apple employees shelter and a certain level of protection in the event of a workplace injury.

Retiree health and medical insurance

: It seeks to consider older employees for making decisions concerning their retirement. 
2. Family Care
Another Apple employee benefit that employees enjoy is family care. The intention of this benefit is to create an environment of support and understanding. Family care benefits come in various forms, including backup childcare, fertility benefits, and extended parental leave. 
Apple's parental leave includes generous maternity leave. Employees becoming mothers for the first time can have four weeks of paid leave before the child is born and 14 weeks of maternity leave post-birth. A mother can also take an additional six weeks. Fathers or non-birth parents are also allowed to take the optional six weeks.  
Moreover, Apple also has family-friendly medical coverage, including child immunization benefits and fertility treatments. 
3. Income Protection and Other Income-related Benefits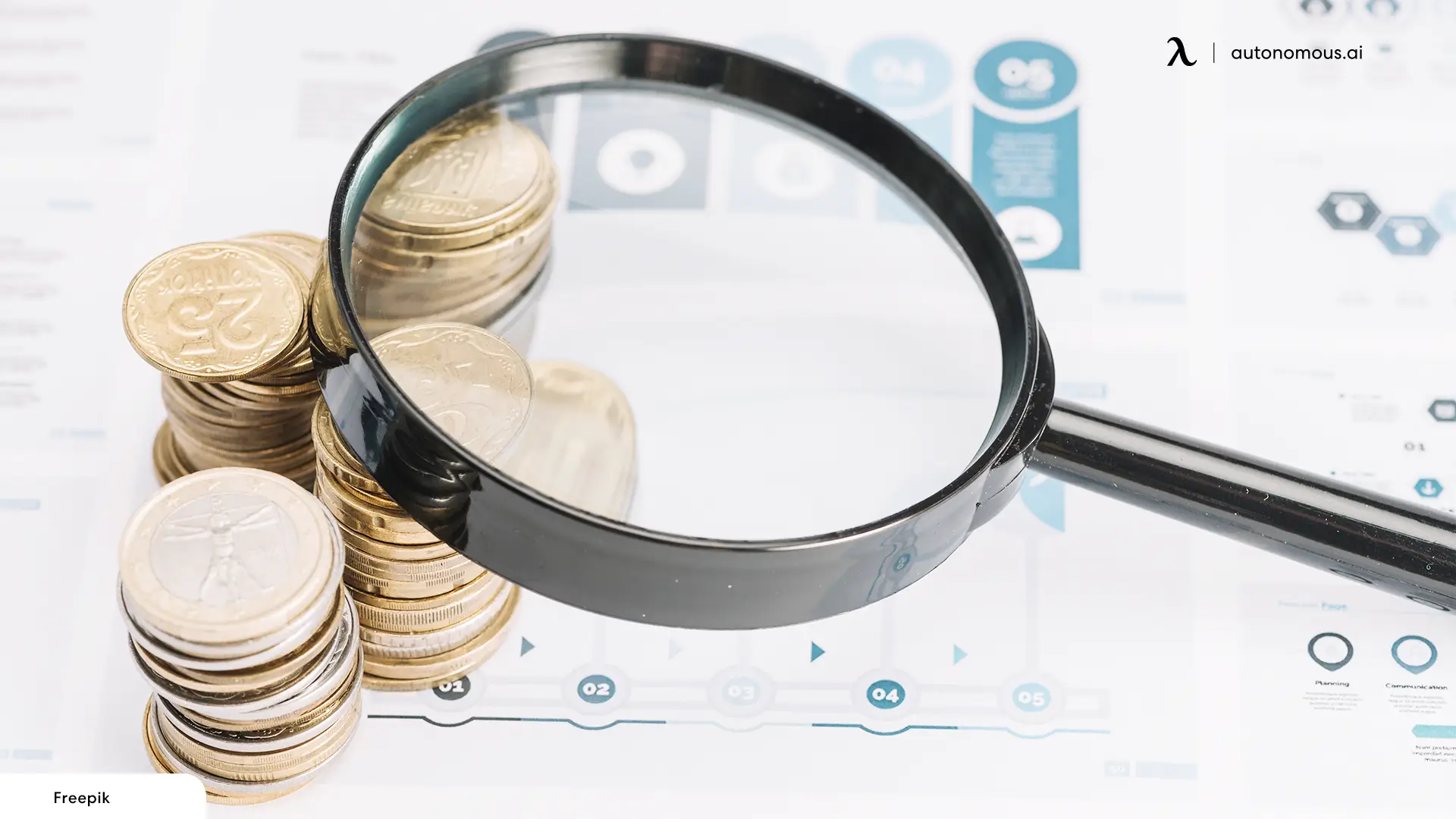 Another Apple company benefit that employees get is income protection. It shelters employees when they can't work due to sickness or disability. Workers will continue to get paid until they resume work or retire. 
The amount of money you claim will replace the revenue you're receiving before you stop working. Usually, most employees get two-thirds of their income before tax. Apple has other ways that ensure its workers can feel good financially. 
It ensures that women and men earn the same salary and allows women to become shareholders. Did you know that all Apple employees are eligible for stock grants and Apple stock? 
What's more, they're given a discount when purchasing them. It also provides 401(k) programs to help employees meet their retirement goals. 
4. Professional Development
Are you planning on developing personally and professionally? Apple has its own university with on-campus training centers geared towards helping employees understand company culture, organization, and their role in the world. 
Moreover, Apple's workforce can focus on their growth by sharpening general business and software skills through online classes. 
Other courses are designed to train Apple employees to manage their personal finances effectively. All this is done to help them grow personally and professionally. Workers receive tuition reimbursement of up to $5,250. 
This is usually given to those who wish to undertake formal education to further their careers at Apple.  
5. Feel Good About Giving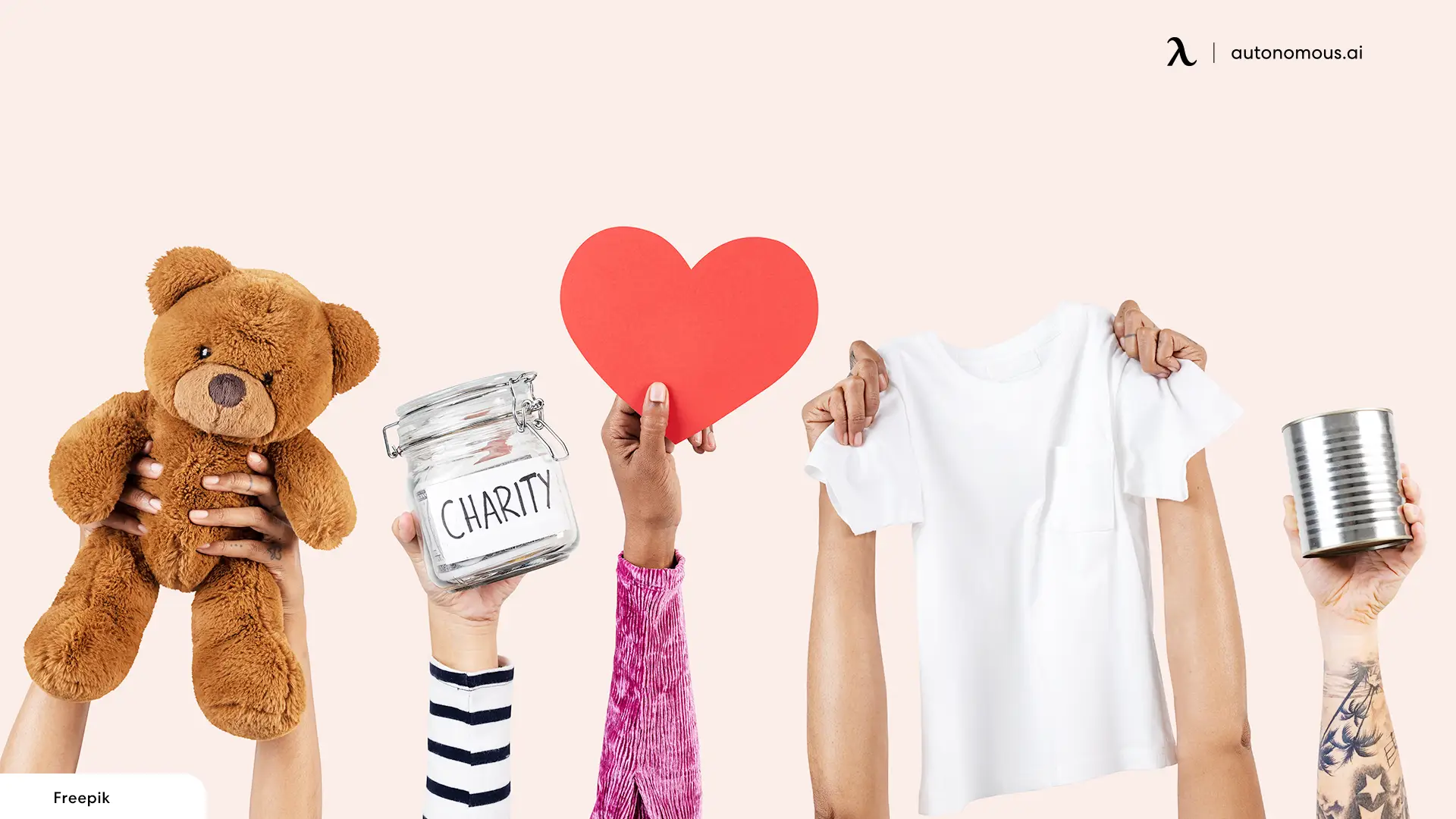 To keep things exciting, Apple has other employee perks that they give to their employees. A good example is its charitable acts. If an employee finds an eligible organization that they want to donate to, Apple backs them up to make their donations impactful. 
The organization will match its employee's one-on-one donations so that the eligible company can feel the donation's impact. If an Apple employee volunteers their time, then Apple donates $25 for every hour the worker is volunteering. 
Whether an employee is donating his time or money, Apple can match their donation up to $10,000 a year. 
6. Deals on Third Party Accessories, Products, and Service
The company continues to flex its muscles on Apple employee benefits and discounts. It provides Apple employee discounts on all its products to keep them connected and on-trend. Moreover, employees will have various third-party deals for products, services, and other accessories.  
Other Apple employee discounts help their workers to manage their life's day-to-day activities a lot easier. They can easily book dinner reservations, find a pet sitter, shop, travel, and get financial guidance. 
The tech giant has recently added a new employee benefits program for its workers, creating more ways to feel good about the company. Let's look at this particular Apple employee discount program in detail. 
7. Transportation Benefits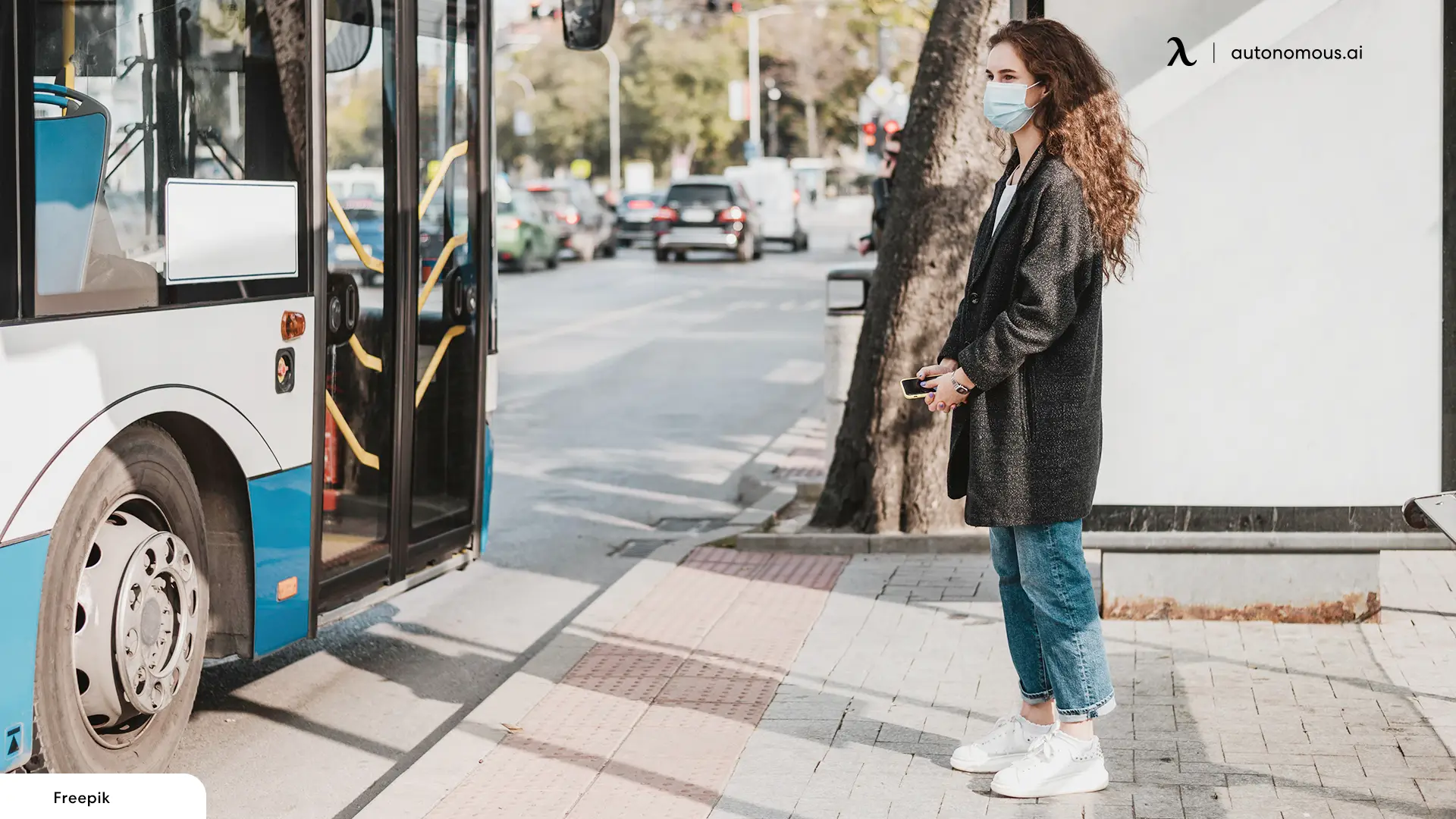 The truth is that the worst part of most employees' work days is the commute to and from work. To make this a more enjoyable experience, Apple rewards its staff by providing a complimentary shuttle service for those who reside in Cupertino, the city where its California headquarters are located. 
Additionally, the company gives workers a $100 stipend for bus fares and other transportation expenses. 
8. Gym Credit
It's no secret that exercise plays a vital role in health and wellness, so to ensure that its employees are working at their best, Apple offers its employees $300 per month to use for a gym membership!  
9. Apple Employees Purchase Program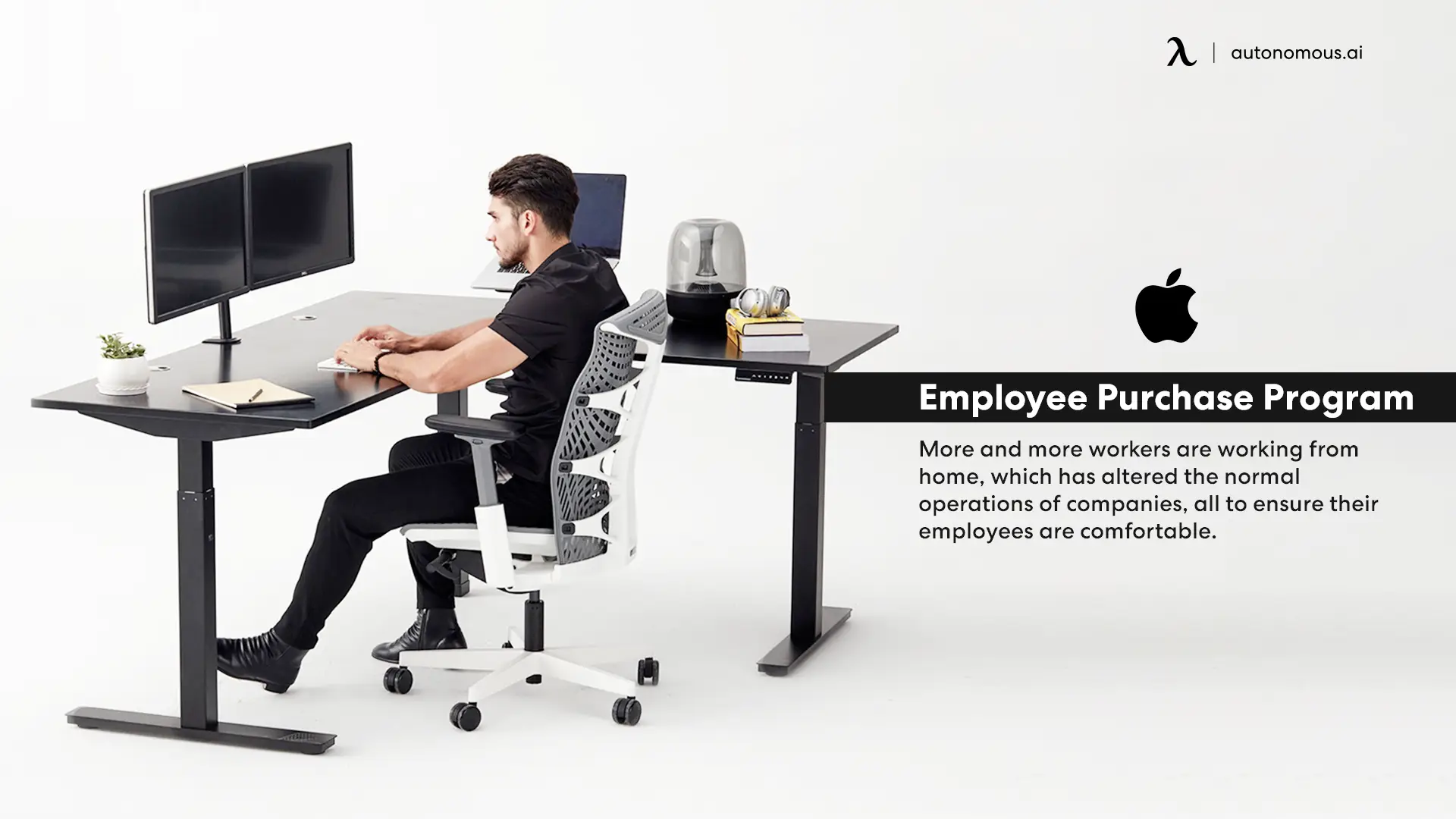 The pandemic has changed how companies run their affairs, Apple included. More and more workers are working from home, which has altered the normal operations of companies, all to ensure their employees are comfortable. 
This has forced the company to develop the Apple employee purchase program quickly. It helps employees who have to work from home purchase all office essentials to set up their home office easily. 
Leaving employees to deal with the financial aspects of purchasing costly office essentials can increase their stress levels and reduce productivity. If workers notice that their environment is affecting their well-being, they can quickly find other alternatives. 
It offers special pricing and discounts on new office furniture like a home standing desk or ergonomic chair. The Autonomous employee purchase program helps workers buy modern office accessories at discounted prices. Another great thing is that whatever item the employee picks is charged to the employer. 
Apple's mantra is to always make employees feel good about being a part of the team. It's no wonder it partnered with Autonomous to introduce the Apple employees' purchase program! 
What Is an Employee Purchase Program?

An Employee Purchase Program or EPP is a worker's incentive that provides convenient access to products and services. It is based on interest-free payroll deductions and is a voluntary, low-cost program from the employer. 
Most EPPs cover brand products, vacation packages, and educational services. There are premium benefits that the employer regulates, as some employees can be tempted to misuse them.  
Employee Discount Program
Employers can partner with various brands to give their employees discounts on products and services. It provides employees access to what they need based on the relationship the suppliers and employers have formed. Some of these programs are simple: you simply log in online and access what you need. 
Usually, it offers consumer goods. However, the employer and the vendor will have to sign a contract to make such services available. Afterward, the employer pays a one-off nominal to the vendor. Most deals under employee discount programs range from local shops to household names.
Employee Purchase Vs. Employee Discount Program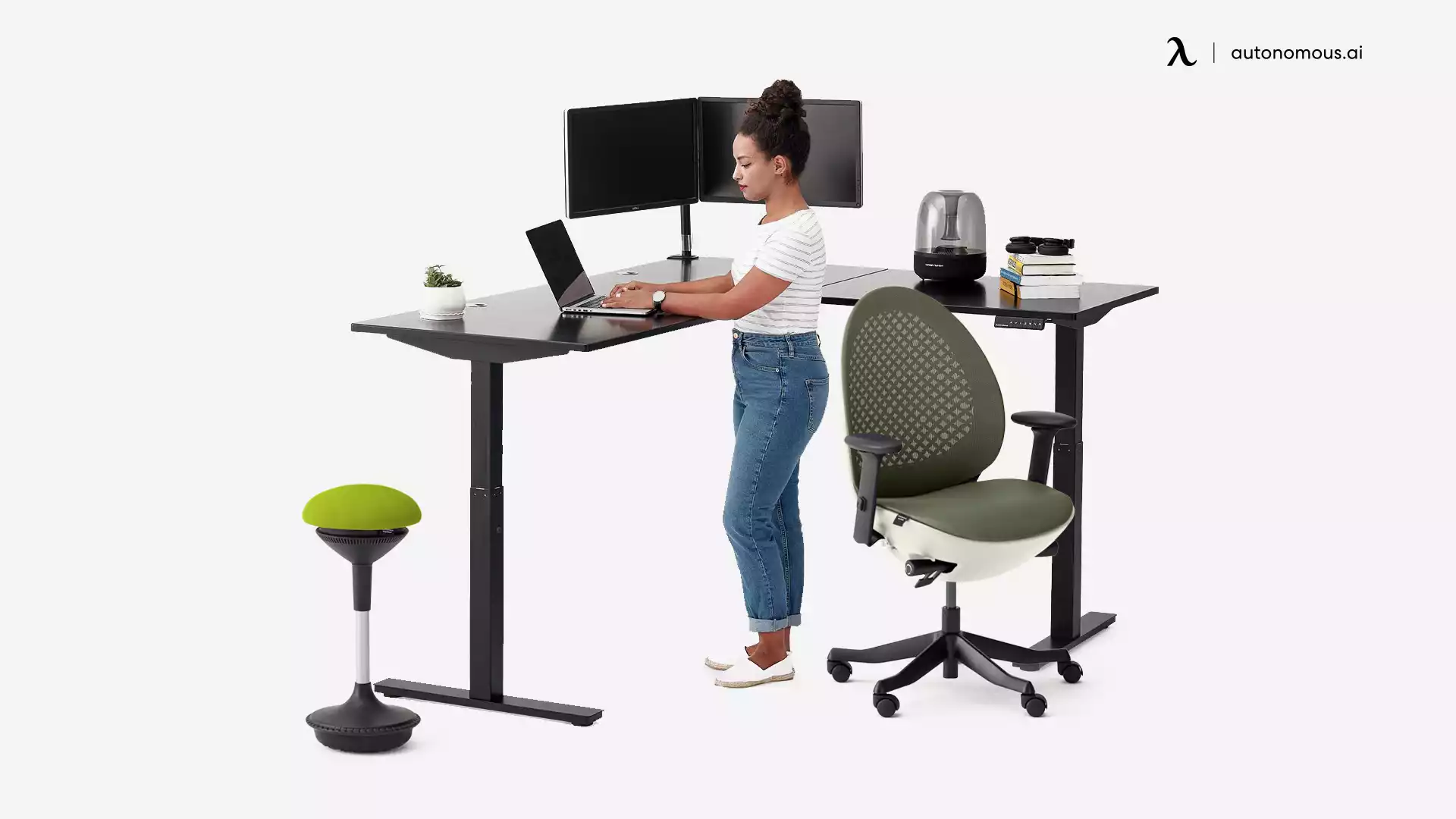 These two programs are closely related as they are incentives given to employees by the employer. It can be challenging to distinguish between the two if you don't know where to look. Here are some differences between the two Apple employee benefits programs. 
The employee purchase program gives employees access to premium products like wholesale office furniture like ergonomic chairs and standing desks. On the other hand, employee discounts give workers access to consumer goods. 
While an EPP is an employee initiative, which means that the worker will go out to shop before billing the vendor. Employee discounts, on the other hand, are employer initiatives. They sign a contract with a vendor, allowing workers to access online shops to buy products. 
Unlike an employee discount program, an EPP is an offline program. A worker trying to buy a standing desk must meet up physically with the seller to buy the desk. On the other hand, a worker buying the same desk will go online to get it. 
In terms of billing, the employee will buy the product and send the bill to the company. The bill will go through the supervisor, who will inform the authorities about the purchase. With employee discount programs, however, the employees pay the bill by themselves, as a set agreement is already in place.
EPP is only possible and dependent on payroll reduction of the worker. Since the employee discount program is a personal purchase, there's a sense of control. Most workers will opt out of buying a product when they feel it's on the pricey end. 
An employee purchase program is an incentive geared towards employee discount benefits. Workers enjoy buying and billing their company, but eventually, the bill will be settled through their workers' payroll reduction. 
On the other hand, employee discount programs are an incentive geared toward corporate discount programs. The employer will contact a vendor to order certain products and services. 
EPP can be tailored so workers can get rewards when they reach the set targets. The employee can get gifts and vouchers from the employer. Employee discount programs, on the other hand, don't have any reward systems in place. 
Deals from Autonomous EPP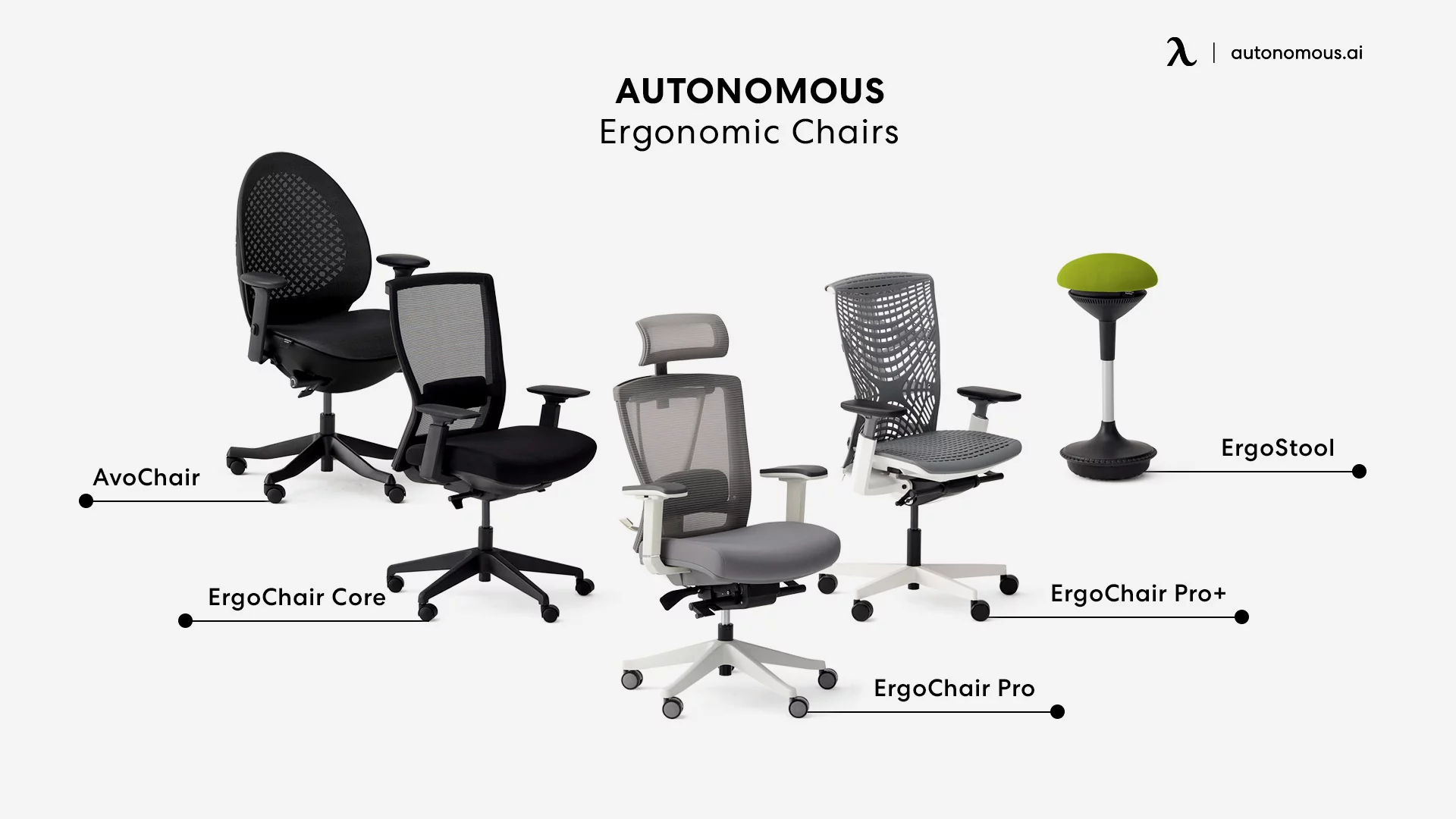 One way to boost employee productivity is by introducing Autonomous EPP. When you invest ergonomically, furniture can increase the overall performance of your workers. Businesses can take advantage of acquiring modern office accessories for discounted prices, with most chairs, desks, and other office essentials going for a huge discount. 
Your employees will be more productive when everything is in order in the workplace. EPP allows employees to upgrade their office with whatever they want, making it a conducive working environment. With the Autonomous employee purchase program, employees will be able to access the organizational tools they may need to enhance their productivity.
The Autonomous Online shop has a myriad of ergonomic chairs, standing mats, and custom-made desks to provide maximum comfort to workers. This office furniture is designed to facilitate workflow and prevent notorious back pain and fatigue that workers usually experience while working. 
With our Autonomous EPP, workers can get the ergonomic desk and office chair they need to support their bodies as they work long hours. Moreover, most of them are suitable for a home office setup. 
Take Away!
The truth is that working for Apple comes with a plethora of benefits. From income protection to product discounts, the tech giant offers an impressive number of incentives and benefits for its workers. 
While trying to increase productivity in the company, Apple employees can buy an ergonomic chair and other office accessories that they need at a discounted price through the Autonomous discount code. 
This program makes employees feel cherished and cared for - when employees feel cared for, it boosts their morale to work twice as hard, plus they'll value being part of the company.
Subcribe newsletter and get $100 OFF.
Receive product updates, special offers, ergo tips, and inspiration form our team.
WRITTEN BYAutonomous
We build office products to help you work smarter.