Would you like to upgrade your workspace with a few simple DIY projects? The good news is that you can completely transform your workspace into a productive small home office organization without breaking the bank! Your local dollar store has a few fancy office decor items you can easily find, along with a bit of creativity, resourcefulness, and a bit of imagination. You can improve your productivity by maintaining a clean, organized, and fancy office.
When you rid your home of clutter, you feel less anxious and can focus more on your work. You can prevent clutter from building up by implementing an organizational system. It will make you feel calmer and more prepared to tackle any tasks that come your way if you have a place for everything. Don't know where to begin? Read on for small office storage ideas to help you create your dream workspace! Let's learn how to organize a small office with us!
Filing Cabinet Placement
Filing cabinets are useful and hold all the papers you need. It is a useful tool for office organization ideas for small spaces. The only problem Is that they are big, bulky and good and take up a lot of space in your room. Tuck away the filing cabinet towards the corner of the room or even under your desk. A freestanding filing cabinet provides instant space organization in your fancy workspace, thanks to its two drawers. White wood's minimalistic look keeps your space looking clean and modern.
Drawer Dividers
Don't you just hate it when you can't seem to locate something you're searching for? You're even more frustrated when you see a giant mess in your drawers when you open them! To create separate compartments within your drawers, place a few plastic dividers or trays inside. A set of plastic organizers like those found online would be a great investment for your office desk. Their cost is low, and they are durable.
Mini Libraries
The idea of a floor-to-ceiling library may seem impressive, but the setup isn't exactly practical. The added benefit of low-rise bookcases is that they provide more storage. Square bookcases measure 30 inches wide and 30 inches high, making them ideal for desks. Marbling the back of the shelves (and securing it with double-sided tape) gives the desk a polished, cohesive appearance.
Plastic Storage Boxes
By sorting all your larger items into large transparent plastic boxes, you can keep your shelves looking tidy or prevent them from falling onto your office chair. Keeping papers and other important documents in these boxes is also great. Their transparency means that you always know where everything is, which is a huge plus! Check out these inexpensive plastic boxes.
Shelving
Nothing to worry about without a closet. Keep your office organized and stylish with open shelves. The addition of two white shelves utilized a significant amount of wall space while leaving enough room for a floor lamp. Chic baskets hold the messier work items on the bottom shelves of the chic arrangement, which keeps the place organized. Using sturdy and decorative bookends can keep books on shelves from looking too disorganized.​
Pegboards
This is one of the helpful small office organization ideas. You can maximize storage space around your home office by installing a pegboard on an empty wall. Additionally, white pegboards look incredibly chic and modern when attached to walls. It is hard to go wrong with white, but a coat of spray paint can easily change up the color scheme! Although white really can't go wrong, you could switch up the color scheme by spray painting the cabinet! Pegboards are a smart way to install an indoor garden growing system in a limited space.  
Utility Carts
You can maximize your storage space in your home office setup by adding a utility cart! We recommend investing in a cart that has a sleek but functional design that fits perfectly into a corner. A coat of spray paint in a pretty color like white or gold can transform your utility cart in no time! In addition to decorative items, you can add beautiful floral arrangements and picture frames to your cart. This rolling cart works as storage for all your office supplies, so the rest of the workspace isn't cluttered with them.
Hanging Light Fixtures
If you've got the budget, consider switching over to hanging lights. Consider using a vertical pendant lamp instead of a desk lamp. Our nautical-themed lamps on our site are decorated with a minimal, mild color scheme, but you can create any design you like. And, in case you don't have the budget, our site has plenty of slimmer light options that don't occupy desk space; you could even add a floor lamp closer to the desk, accented with a tumble washable rug for optimal light too. 
Clipboard Memo Holders
We thought this small office organization idea was too clever to pass up – so here goes. Repurpose old study clipboards into DIY reminder boards, an 8-inch digital photo frame, or calendars by mounting them on the wall. Paint your office to match the theme and be creative. Using a round corkboard, painting it, or wrapping it in the same color as the clipboards will ensure your wall has a unified color scheme. Simply wrapping a bit of elastic around it, you can create an instant cork board for bills, receipts, or even pictures.
Binders
Don't throw those bulky binders out just yet; they've got a second life! Using binders to store receipts, manuals, warranty cards, car registrations, birth certificates for your family, etc., is a smart idea, and it leaves space for your cool boho office decor. Each category of binder can be inexpensive as binder covers are inexpensive. Organize your office materials according to their categories and store them on the top shelves. As a result, they are not cluttering your work surface and are readily accessible when needed.
Tech Storage Boxes
Here is another small office organization idea for you. The number of cords, chargers, and other tech accessories is inevitable in today's digital age. These likely end up tangled together if they aren't stored, making them extremely difficult to find or even damaging them over time. You can store all kinds of gadgets in clear storage bins like these, in different sizes.
If you want to keep small digital accessories like earphones, USB sticks, batteries, and other accessories, you will benefit from getting yourself a craft organizer box like this. You can spot the item you need much more easily with craft boxes since they usually come in transparent designs.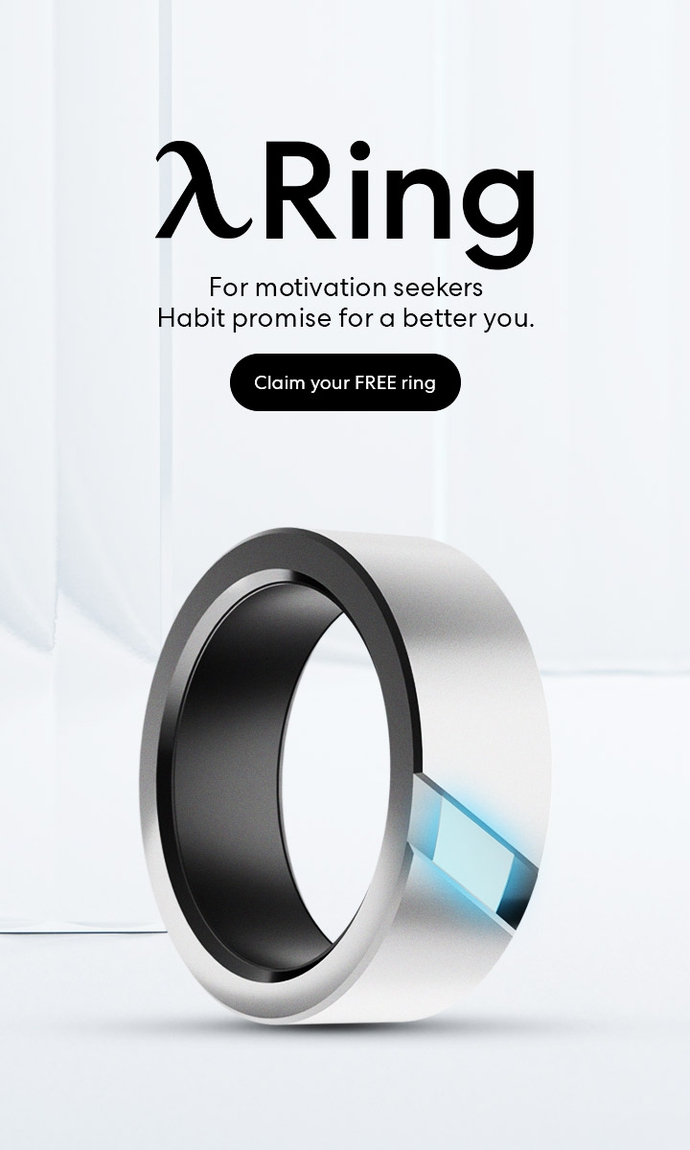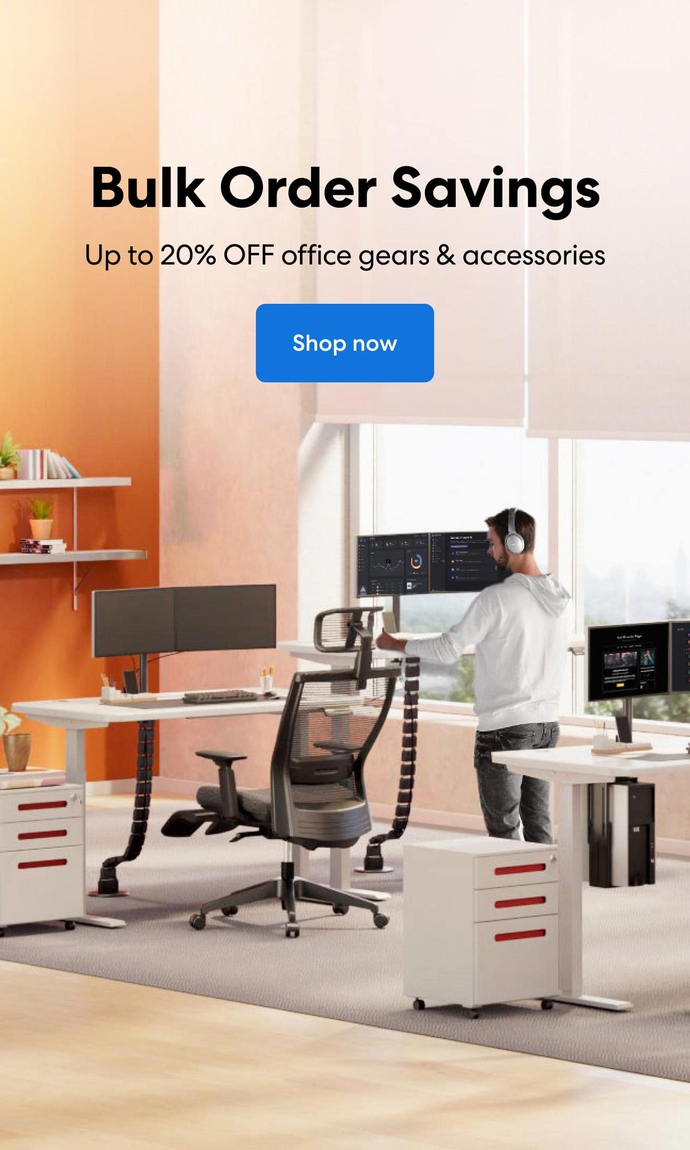 Subcribe newsletter and get $100 OFF.
Receive product updates, special offers, ergo tips, and inspiration form our team.