Latest Updates
20 Interesting Things to Do on Memorial Day with Your Family
184 Views
Memorial Day is just around the corner and the festive atmosphere is already causing buzz in the air. Most families are busy planning various things to do on Memorial Day as they reflect on the amazing sacrifices made to make this great nation what it is today. 
The great thing about Memorial Day is that it also reminds us that summer is finally here! The days are getting warmer and longer, meaning you can have some outdoor fun with your family and friends. 
If you are looking for some great activities on Memorial Day, you have come to the right place. In this article, we will look at some of the fun things to do on Memorial Day. There is not much time left for you to prepare, so read on and choose a few Memorial Day activities that seem perfect for you this year. 
What Is Memorial Day?
Thousands of brave men and women have laid down their lives for the USA while serving in the armed forces. Every last Monday of May, the entire nation pauses to reflect on this sacrifice by commemorating Memorial Day. 
This Federal holiday is observed in all states in the USA and is a time for both mourning and celebrating what these brave souls did for this country. In line with this theme, most of the activities on Memorial Day are patriotic in nature. This is one of the days when the US flag will be seen proudly waving all across the country. 
Is Shopping on Memorial Day a Good Idea?
US holidays are usually associated with a huge increase in shopping activities all over the country, and Memorial Day is the same. Since this holiday always falls on a Monday, it causes a long weekend, and many people take advantage of this by organizing a few fun things to do on Memorial Day. 
Unsurprisingly, shopping is one of the main Memorial Day activities that people get up to on this day. If you have been meaning to go shopping for a few tech accessories, this might be the best time to do it. 
However, shopping during a holiday has its pros and cons that you need to think about. You may find that buying the home furniture that you always wanted is not as easy as you thought it would be.
Consider the following: 
Pros
The long weekend gives you lots of time to do all the shopping you want.

Many shops take advantage of Memorial Day by offering massive discounts.

You can enjoy the festive atmosphere while shopping.

Some shops may open longer on Memorial Day. 
Cons
The Shopping malls will be very crowded on Memorial Day.

Spending the day shopping may leave you with very little time for other Memorial Day activities.

Some "deals and discounts" advertised on Memorial Day may not be the bargain you think they are. 
Considering the disadvantages listed above, you may think that it is better to forgo buying that home gym during the holiday and focus on other fun things to do on Memorial Day. However, there is a way to avoid all the crowds on Memorial Day, and that is by shopping online. 
If you visit the Autonomous website, you can find a lot of amazing Memorial Day deals to browse through from the comfort of your home. If you desperately need an office chair, the Autonomous Memorial Day sale is the perfect place to get one.
20 Awesome Memorial Day Activities To Try This Year
There are lots of activities on Memorial Day that you can get up to with your friends and family. Consider the following: 
1. Hunt for Unbeatable Deals on the Autonomous Website
If you want to make the best use of your free time and the festive atmosphere, there is no better way to do it than hunting for great Memorial Day deals. Autonomous has a few that you should take a look at. 
How about treating yourself to an adjustable desk for your office? Usually, this kind of purchase would take a huge bite out of your budget, but if you buy it from Autonomous on Memorial Day, you will save lots of money. 
You will finally have the right desk to do your desk exercises while you work, all for a fraction of the original price. 
2. Have Some Fun While Tubing
Have you ever tried tubing? It's a great way to have some fun in the water with your family on Memorial Day. All you need is an inflatable raft and you are ready to go. Just find a lake or dam nearby that allows recreational activities and go spend the day there with your loved ones. 
3. Go to a National Park
There are lots of great National Parks scattered across the US, and Memorial Day offers the best chance for you to enjoy some wildlife. If you have always wanted to visit a particular National Park but it was too far from where you live, the Memorial Day weekend may provide you enough time to take the trip. You may even be lucky enough to come across some discounts on the tickets too!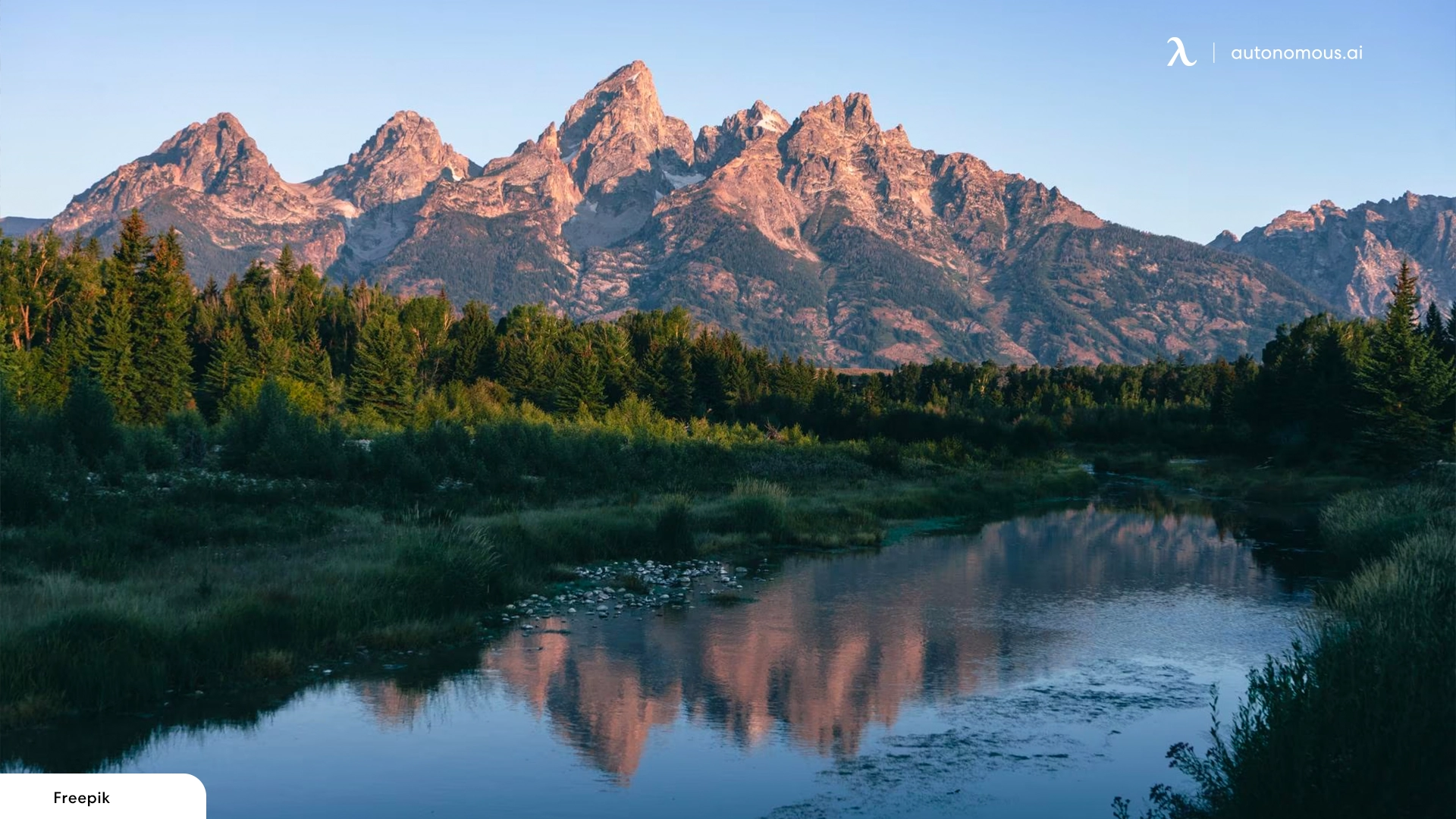 4. Enjoy Scenic Drive
The US has many beautiful roads that are perfect for a scenic drive and are best enjoyed when you have nowhere to rush to and simply take the time to take in the sights. Grab a map and plan the route you want to take. You can also visit some famous landmarks while you are at it.
5. Remember America's Heroes
Do not forget that memorial day is meant to remember those who have given their lives for the freedoms that you enjoy today. Remembering those heroes is the most important of all the activities on Memorial Day. If you cannot go to Arlington cemetery, visit a national cemetery that is close to you and pay your respects.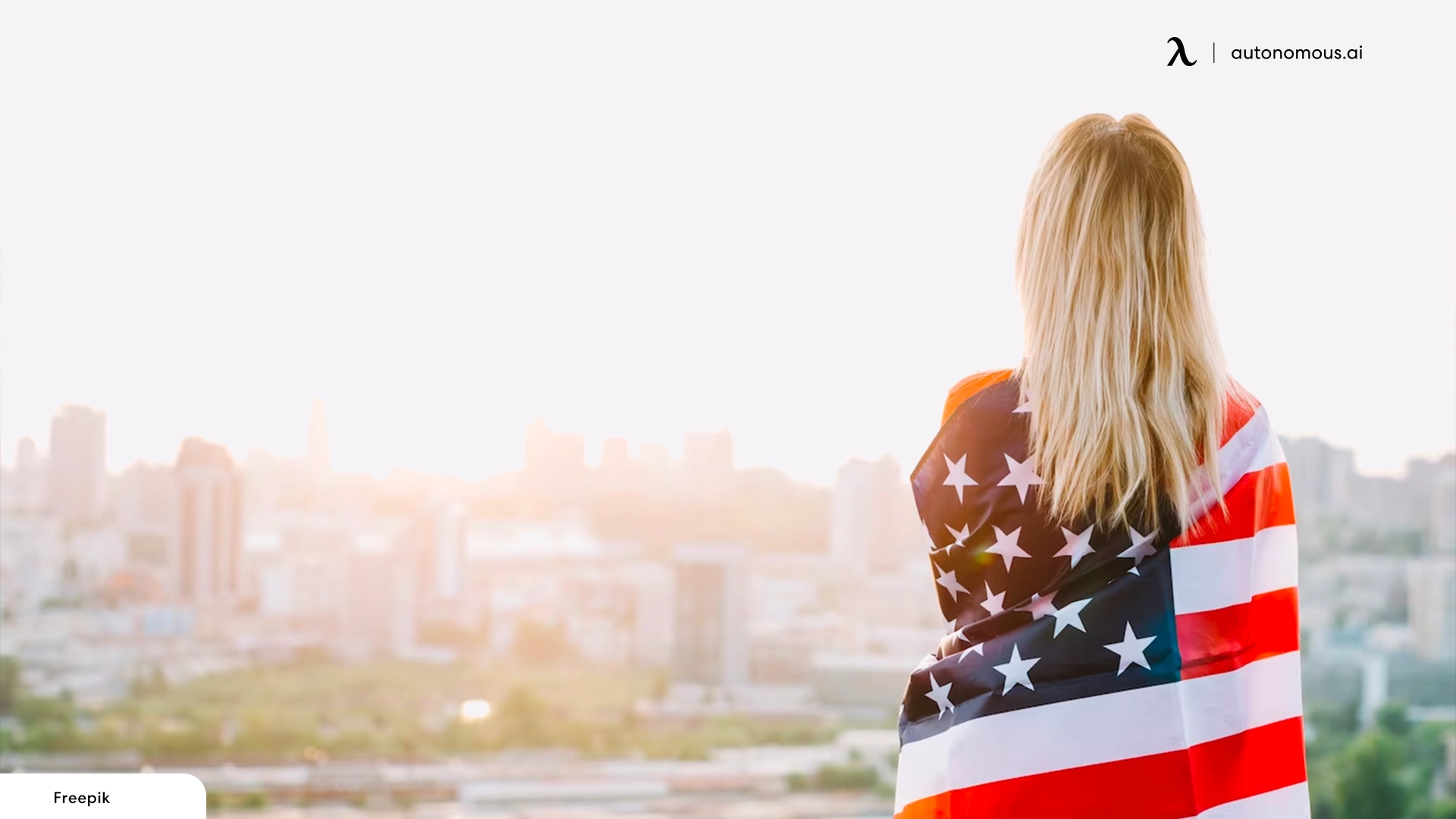 6. Get Creative in the Kitchen
A holiday is not a holiday without some great food to enjoy with your family. Cooking your favorite dishes is one of the fun things to do on Memorial Day. Some recipes are too long for you to do because of your busy schedule, but the long weekend will open up a few days to play around in the kitchen. 
7. Enjoy Some Patriotic Music
Music is a great way to get in touch with your emotions and set the mood for the holiday. Playing some patriotic music during Memorial Day will allow everyone to have fun while remembering what the holiday is for. 
8. Reach Out Through Social Media
These days, nothing of any significance happens without showing up on social media. As such, on Memorial Day, you are likely to come across many posts on Facebook, Instagram, or Twitter. Take the time to reach out to the families who are grieving and show your support to the armed forces. 
9. Have a Barbeque With Your Family
A simple barbeque with your family in the backyard can be one of the best Memorial Day activities you can do. If you have a few outdoor bar ideas that you want to try out, now is the perfect time to do so. A family barbeque is a great opportunity to step back from your hectic lifestyle and bond with those most important to you.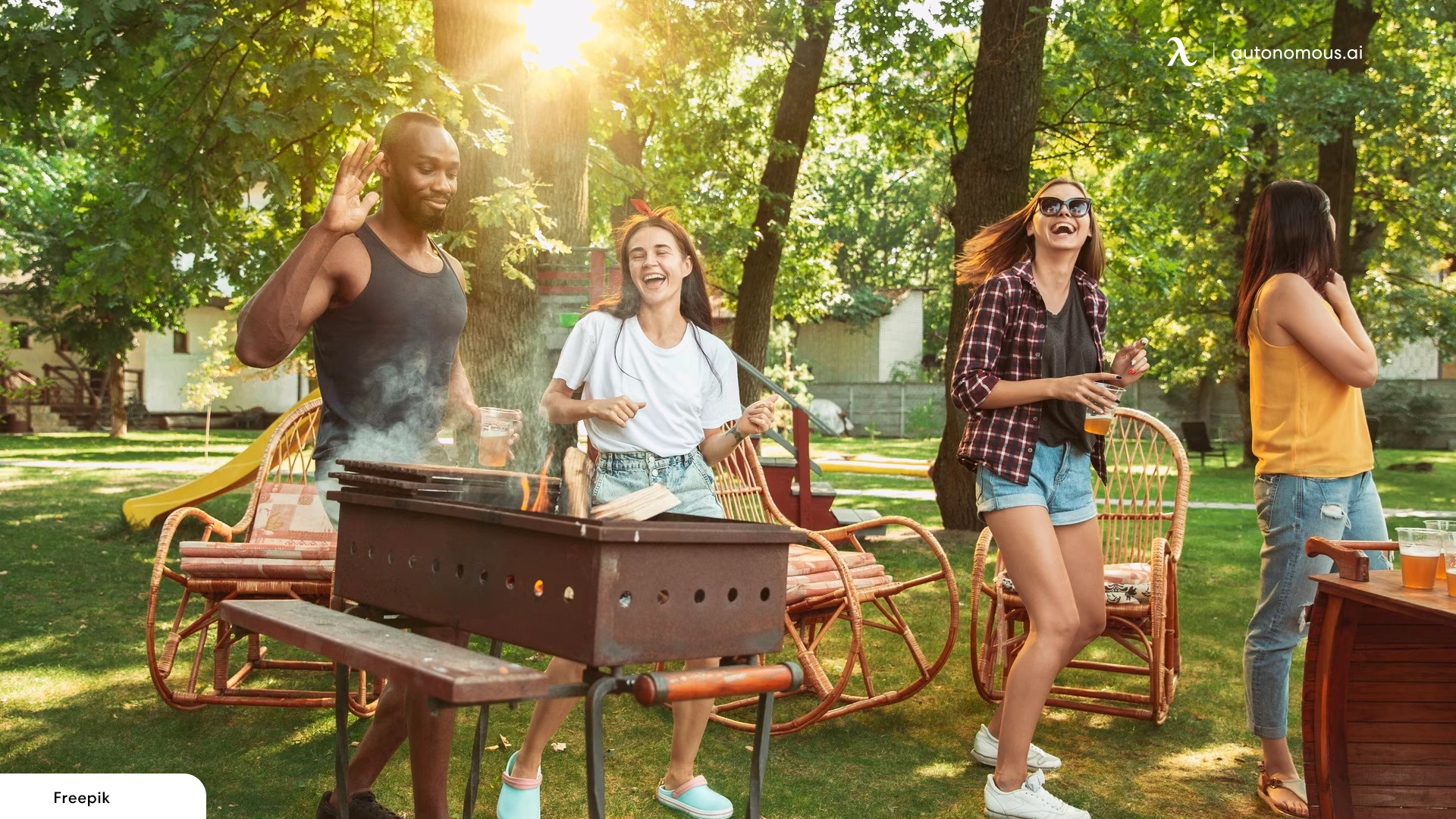 10. Create Your Own Drive-in Theater
With a projector and a blank wall, you will be surprised at how easy it is to create your own drive-in theater to enjoy with your friends. You can use this opportunity to watch some of the classic movies you used to enjoy and take a trip down memory lane. 
11. Watch the National Memorial Day Concert
One of the main activities on Memorial Day is the National Memorial Day Concert. If you live far away, you can still enjoy the festivities because the event will be broadcast on multiple channels across the country.
12. Go Camping in the Backyard
If you have a large property, you don't need to go very far to enjoy the camping experience. You can set up your tent close to your house and take backyard entertainment to another level! Build a small fire and roast some marshmallows. Your kids will love it!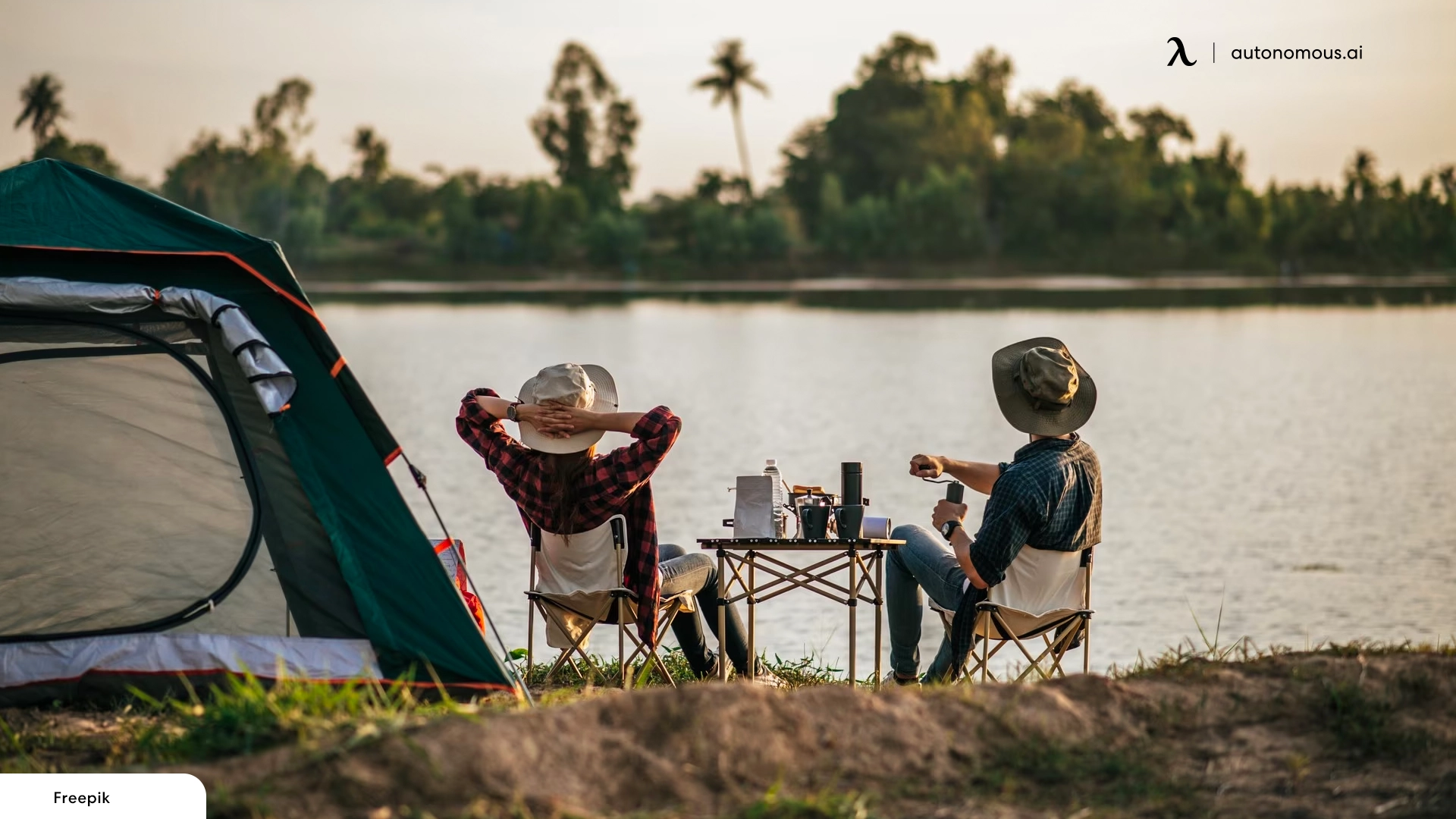 13. Play Some Fun Games
There are a lot of fun and easy games that can be enjoyed by the whole family. You can decide which games will be best suited for your companions and spend the day running around in the beautiful May weather. 
14. Visit a Small Town
Patriotic holidays, such as Memorial Day, are celebrated with a lot more fervor and enthusiasm in small towns than in large cities. If you want to enjoy the best Memorial Day activities as they are supposed to, take a trip to a small town and spend the day celebrating with the locals.
15. Decorate Your House
Throughout the Memorial Day weekend, you will see a lot of houses in your neighborhood showing their support for the armed forces by displaying the national colors on their houses. If you have a few flags around the house, now is a great time to take them out and join the rest of the nation.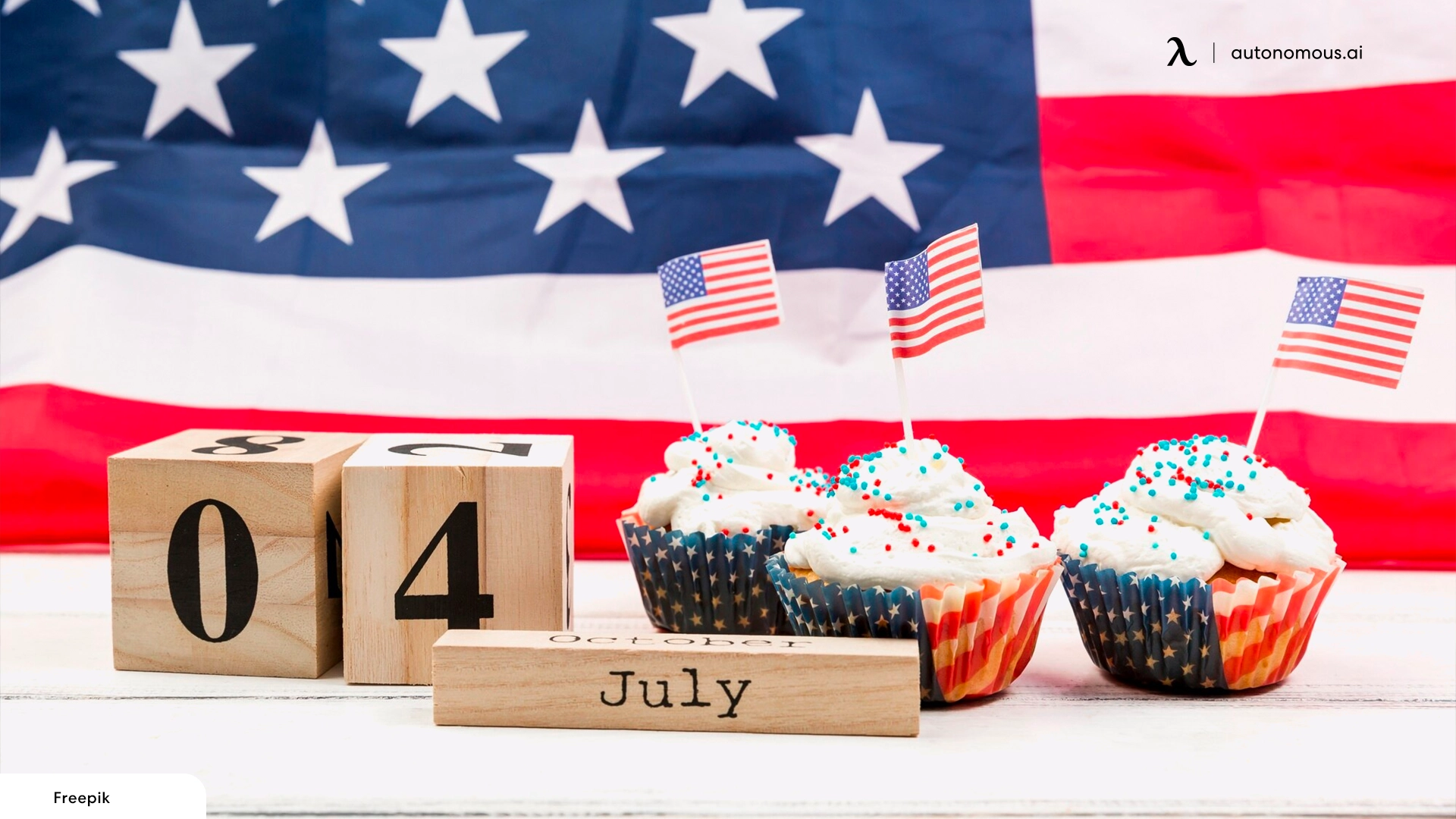 16. Remember the Less-Fortunate 
There are always those who could really use your help. One of the most thoughtful things to do on Memorial Day is to donate to a charitable organization or even go down there to spend some time helping out. It can be a very rewarding experience. 
17. Have a Moment of Silence
Use the time given to you on Memorial Day to remember what it took to achieve the freedom you now enjoy. You can make it a family tradition to have a moment of silence while everyone appreciates what they have and how much it took to achieve it. 
18. Donate to the VA
Those who lost their lives fighting for America made a tremendous sacrifice, but they are not the only ones. Many soldiers were injured severely and now depend on the benefits from the VA to survive. 
Some have given their whole lives to the cause and their sacrifices cannot be ignored. You can do your part by donating to the VA so that soldiers and their families can be assisted. 
19. See the White House in a Different Way
One of the most popular of all the fun things to do on Memorial Day is to take a virtual tour of the White House. These days, if you want to see one of the nation's most iconic buildings, you do not have to travel all the way to Washington DC. You can simply take a virtual tour of the President's residence in the comfort of your own home. 
20. Go to a Parade
Most people would agree that the Memorial Day parade is the best part of the entire holiday. Such parades are held in most towns and cities across the country and offer the chance to celebrate the day with your fellow Americans. 
Considering the popularity of this holiday, it should not be difficult to find one near you. However, if not, you can tune in to one of the many TV channels that will be showing it live throughout the day. As long as there is a parade happening near you, you will never run out of things to do on Memorial Day.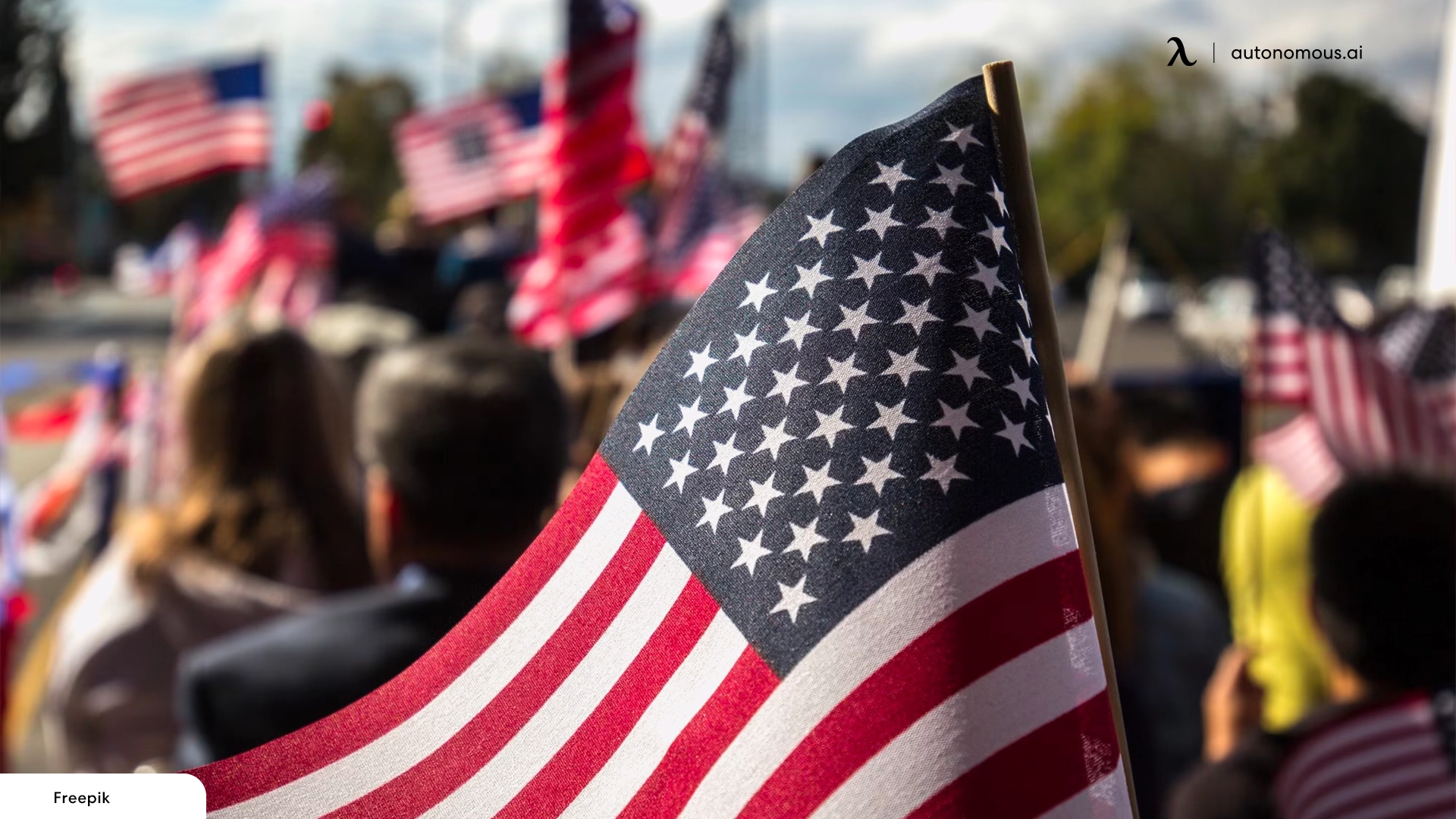 There Are Lots of Fun Things to Do on Memorial Day!
If you were looking for some exciting things to do this Memorial Day, any of these 20 activities would be a great place to start. With a three-day long weekend to look forward to, you can do quite a few things on this list. 
Don't forget to do a little bit of shopping over the holiday, and take advantage of the awesome deals that Autonomous has for you.
Subcribe newsletter and get $100 OFF.
Receive product updates, special offers, ergo tips, and inspiration form our team.
WRITTEN BYAutonomous
We build office products to help you work smarter.