As you look to select your office furniture, several considerations will go through your mind. One of these is most certainly the material that the fixtures are made of. MDF or other kinds of wood, metal, and even resin are examples of materials that may be used in the composition of office furniture. 
It's very common for a mixture of the said materials to be present, and there may even be other complementing one's not listed here. Nevertheless, today is all about MDF wood. 
Now, there could be several potential cases where the information you get here could be quite beneficial. For example, you may be incredibly familiar with solid wood. From that standpoint, maybe you want to stack up an MDF wood vs. solid wood standing desk, to see which of the two is more appropriate for your office space. 
Alternatively, maybe someone introduced MDF wood to you, and you are now considering getting furniture composed of the material. Of course, there is nothing wrong with doing a little investigation first, especially if you're trying to do this while ensuring that you don't end up wasting your hard-earned money. 
With that in mind, you are about to be presented with comprehensive coverage of this type of wood. It begins by looking at the material itself, including what it is, as well as its pros and cons. 
After that, there's a listing of 15 of the best MDF desk models on their market today, which can serve as a base for helping you to choose the kind of model you want to use eventually. 
What Is MDF Wood?
A good first question to ask is, "what is MDF material?" Starting the answer by explaining the abbreviation is always a good idea. MDF stands for medium density fiberboard. The wood often comes from specific plantations that contain designated trees that are eventually meant to meet the need for MDF-based office furniture designs. 
After all, MDF does make one of the best desk material options on the market. Following a process where trees are debarked, chopped up, made into a pulp, and then meant to go through the composite manufacturing process, you will have your office fixtures. 
Alternatively, the solid wood manufacturing process tends to be synonymous with "waste" materials that may be collected and reused in the MDF creation process.  
For reference, the manufacturing process alluded to above includes the addition of a wax-resin for the prevention of formaldehyde and clumping, drying of treated fibers, integration of a hot press to set bonding chemicals in motions, and finally, distributing the resulting material to create different size boards. 
What Are the Advantages of MDF Wood?
Some of the advantages of going with MDF wood are as follows: 
Paint, as well as other finishes, are easy to apply, as MDF wood is highly receptive to them.

Perfect for veneer substrates as a flat and smooth surface is provided

MDF wood presents cost-saving potential when compared to other contemporaries such as solid wood 

The lack of grain means that the properties present in the material are consistent in every direction

Regardless of weather conditions, MDF wood is not going to expand and contract 
What Are the Disadvantages of MDF Wood?
Here's a look at some of the downsides of MDF wood: 
Without proper sealing, moisture damage and warping are almost inevitable

This

type of wood is quite absorbent, meaning that wetness can cause components such as the paint used to create a bit of a problem if an excess is sucked up

When nail holes are driven into MDF wood, sometimes the effect is a puckering one, which is often undesirable

MDF wood can split if nails or screws are inserted at the edge 
Recommended MDF Wood Furniture
1. Autonomous SmartDesk Core
If you're looking for a standing desk to slot into your remote workspace, you would be hard-pressed to find anything better than the Autonomous SmartDesk Core. High-quality MDF wood sits at the center of the design, which is supported by an SPCC metal frame. 
An incredible dual-motor lift design is used, and you can take advantage of programmable memory presets to return to the heights you enjoy.
2. Autonomous SmartDesk Pro
The next step up from the home standing desk model is the Autonomous SmartDesk Pro. While much of the quality-of-life elements remain the same as the previous model, there is an upgraded electric dual motor, it's even quieter, and the weight load capacity increases. Additionally, the height adjustment range is very much improved upon.
3. Autonomous SmartDesk Corner
The Autonomous L-shaped standing desk features much of the design choices of the previous two models. However, an upgraded triple monitor is present here and the weight capacity improved even more, as did the surface area. 
Note that the two tabletop panels can be detached and rearranged in whatever direction you like.
4. Dreamlify L-shaped Computer Desk
The list starts with an L-shaped Design that features an MDF wood tabletop with a rustic staining style. The black metal frame consists of a series of stability bars to minimize wobble, which is always a good sign for a desk that has this kind of surface area. 
With a total of almost 60 inches to take advantage of, finding desktop real estate for your equipment should not present much of a challenge at all. 
The assembly process is also quite welcome, as even people who are not the best with their hands should be able to run through the whole thing in no more than about 30 minutes. 
5. NTENSE Genesis Adjustable Gaming Desk
As you probably could have guessed, MDF makes amazing adjustable standing desk wood, and this design primarily aimed at gamers is a testament to that. Of course, it can double as an office desk if you so desire. 
MDF wood and a painted hollow core are combined in the design here and are sturdily supported by a powder-coated metal frame. RGB lighting is also present, and it goes well with the black finish to create quite an impressive aesthetic. 
The fact that the unit also has two USB ports present for charging purposes is also a win. 
6. Jenson's Office Desk
Sometimes, design simplicity is desirable, and this is most certainly the case where the Jenson's Office Desk design is concerned. It's a standard rectangular unit, featuring two arrangements of offset legs, and two pairs of drawers on either side for storage space. 
It has a standard brown wooden color too and is best suited to those who do a lot of paperwork. Computer users may also capitalize on the design, but they may find it a bit limiting, especially as tabletop setups start to become more intricate. 
7. Tribesigns Computer Desk
Tribesigns has certainly made a name for itself in the office desk design department, and here, it is capitalizing on one of the best desk top materials available with its 47-inch rectangular design. 
It has a rustic visual and consists of MDF board supported by an incredibly sturdy metal frame. Two drawers are included at the front, which are highly suited to storing your accessories away. 
Additionally, there is an elevated platform at the back, which can be used for accessories or additional screens if you so desire. 
8. Homy Casa L-shaped MDF Bookcase Computer Desk
As the name implies, this one technically serves two functions, as it is both an L-shaped office desk and a four-compartment bookcase. Now, of course, the storage area can be used for a lot more than just books. 
MDF wood is at the heart of this design, spanning both the tabletop and frame. If nothing else, this design is unbelievably spacious and should fit your computing equipment and other office accessories with no trouble at all. 
Of course, the included shelf areas are easily accessible, meaning anything used infrequently can be stored in those areas, promoting a semi-minimalist desk setup.
9. Clihome Folding Rectangular Computer Desk
Here is yet another testament to what a manufacturer can achieve when it focuses on the underlying function instead of attempting to be as flashy as possible. Assembly is a breeze, as you simply open the frame and snap the desktop on it. 
As the name implies, when the desk is not in use, simply fold it away and store it wherever you may desire.  
The MDF wood desktop composition here is quite thick, and it features a waterproof design. Note that the tabletop is supported by a sturdy frame that takes advantage of both stability bars and rectangular-shaped legs to offer greater stability through a larger contact area with the floor. 
10. Omnidesk Pro
When you think of a standing desk, the Omnidesk Pro is probably the standard design that comes to mind. You can get it in a standard wooden stained or a black visual.  
The MDF wood tabletop is supported by standard metal legs, featuring a three-stage design for adjustment. Memory presets are available, allowing you to easily return to standing desk heights that appeal to you. 
The manufacturer must be commended for being able to maintain tabletop stability with height increases, considering that no stability bars are used. 
11. Strick and Bolton Luella Desk
Unlike the other designs that have been covered so far, the MDF wood implementation here does not lie in the tabletop, as that is composed of tempered glass, yielding quite the exquisite look. 
Instead, you can find the MDF wood providing support in the form of the underlying frame, which consists of rectangular-shaped legs, covering more floor surface area and offering greater stability. 
12. Crosley Furniture Palmetto Desk
Depending on how you look at it, it's not hard to mistake this desk for a piece of bedroom furniture. Nevertheless, it is quite a functional office unit, offering you more storage space than you could ever need in the form of four drawers and an open cabinet area. 
Additionally, there is a sliding peripheral tray present. Therefore, the only things that you would need to put on your tabletop are whatever pieces of computing equipment you may use.
A brushed nickel finish is applied to the genuine metal hardware that supports the MDF wooden tabletop, creating immense durability. 
13. Walker Edison Rectangular 1-Drawer Writing Desk
While the shape of this desk is a standard rectangle, the underlying design is surprisingly layered and intricate. You can get a gray wash, ash gray, or dark walnut MDF wood finish here, complemented by a strong powder-coated metal frame. 
There's a central drawer present that can be turned into a peripheral tray, considering the vertical side with the handle can be angled horizontally. 
Apart from that, there are four separate shelf-based storage areas for whatever desk accessories you may desire. 
14. Welwick Designs Three-drawer Computer Desk
The simple MDF wood designs continue with this 48-inch gray wash MDF wood computer desk. It features three drawers for storage, one of which is the combined size of the other two. 
This is, again, another rustic finish applied to the warp-resistant MDF wood, and it sits atop a well-built metal frame. Interestingly, one side of the desk is supported by the said frame, while the other, which features the drawers, is supported by the wood. 
15. Jamesdar L-shaped Computer Gaming Desk
Another L-shaped design sits here, and it is quite the visual stunner. Beyond that, however, it provides a whopping total of 78 inches of tabletop space, which is more than enough for most users. 
You can get a rustic gray or natural-looking MDF wood finish for the tabletop, which includes two USB ports and two electrical outlets. 
Though it's meant to be a professional gaming desk, you can take great advantage of this one in the office space too. Facilities are provided for headphone storage, cup holding, and more.

Final Remarks
Medium-density fiberboard is certainly a well-regarded type of wood used in office furniture applications. Naturally, before settling on a desk made of it, you need to understand why even having the material is beneficial in the first place. 
Once you've done that, then it becomes time to consider some of the top office desk variations that use MDF board in their design. 
Following this process should be no inconvenience at all, considering the wealth of information that you were provided above. Not only was there a targeted focus given to help you understand the nuances of the material, but you also got a listing of builds to work with. The rest is up to you.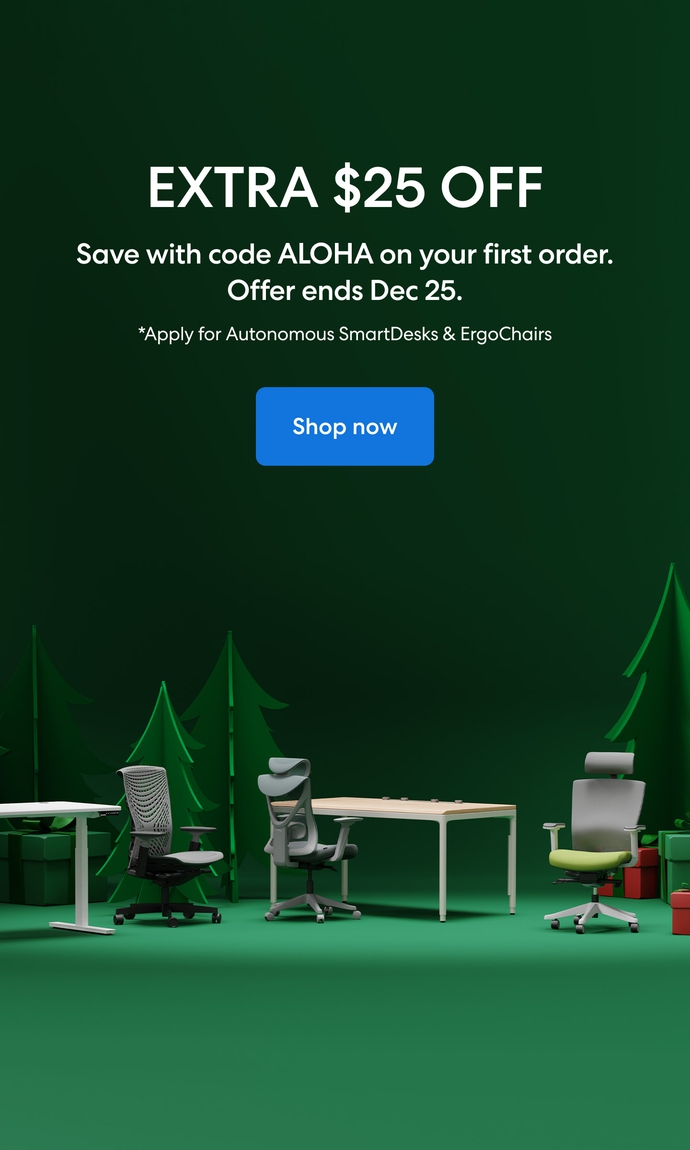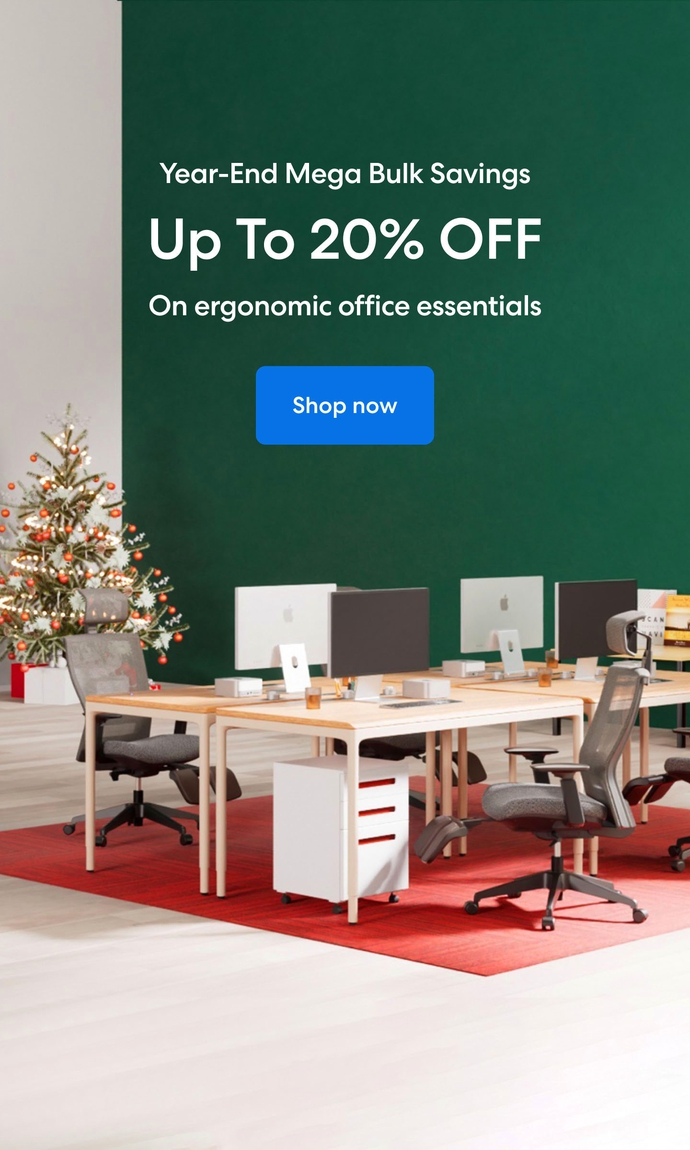 Subcribe newsletter and get $100 OFF.
Receive product updates, special offers, ergo tips, and inspiration form our team.