There are endless options of standing desks on the market including standing desks with storage and standing desks with keyboard trays. Are these standing desks with drawers worth your investment? There are a few reasons why you are not going to find adjustable desks with drawers. The heavyweight introduced by mounting the drawers onto a standing desk, the expense of building an electric desk with storage, and the additional weight of a drawer put on the lifting legs of the standing desk are the main reasons for this.
Are you an office worker looking to turn your work environment into an ergonomically beneficial space? Are you considering investing in the addition of a standing desk for your workstation? There are several advantages and health benefits of standing desk that can bring to your workspace a variety of options. In this article by Autonomous, we discuss the different types of SmartDesks we offer and consider if a standing desk with a drawer is still worth your investment?
Why You Don't Often See Many Standing Desk With Drawers On The Market?
One of the disadvantages of no longer working at a sitting desk and moving towards working on an adjustable standing desk is losing your drawer and storage space. While standing desks with drawers are on the market, their useful storage space is limited because of the lifting legs and engine mechanism of the ergonomic standing desk. There are a few reasons why standing desks with drawers and storage are not available. The additional weight of a drawer placed on the standing desk, the cost of installing an electric desk with storage, and the strain the additional weight of a drawer placed on the standing desk's lifting legs are the key reasons for this.
Furthermore, when lifting an unbalanced tabletop, the side-load pressures on the legs of the standing desk greatly reduces their weight lifting capability. Worse, additional drawers and storage on an adjustable standing desk can shorten their lives by placing undue strain on the motors. Although there are a few standing desks with built-in drawers available today, they are expensive. Many people assume that since the drawers must fit around the lifting columns, they offer inadequate functional space to support the cost. And, since we are not used to seeing drawers so far off the ground, they can appear a little strange when lifted.
However, many well-known standing desk manufacturers such as Autonomous now sell smart office accessories such as the filing cabinet, which are also laminated to match and fit the desk and its tabletop. These three-drawer file cabinets normally sit under the desk and are tall enough to roll over the desk's feet as well. The filing cabinet buys Autonomous, is so robust that they can also be carried out as an extra seat for an unexpected visitor.
The Autonomous Filing Cabinet
About 130,000 workplaces and teams have benefited from Autonomous SmartDesks, which have improved employee fitness, efficiency, and morale. Our reasonably priced, height-adjustable standing desks are ideal for helping any office worker, employee or manager deliver their jobs while still looking after their health, whether for company-wide adoption or personal use. Our new filing cabinet is elegant and sturdy, and it fits perfectly under your SmartDesk. This metal storage cabinet is made of solid, long-lasting cold-rolled steel plates with an anti-rust treatment. The filing cabinet is a great alternative to a standing desk with storage and includes the following features:
Customizable Storage
For smart storage, our filing cabinet is completely customizable. It has retractable drawer dividers that allow you to customize the room to your needs, and its first-rate wheel mechanism makes maneuvering and locking it into position a breeze.
Three-drawer Cabinet with Colorful Handles
Choose from four handle colors to compliment your office space: red apple, baby blue, cool grey, or evergreen.
SmartDesks By Autonomous
1. Autonomous Home Office SmartDesk 2
The Autonomous SmartDesk 2 - Home office standing desk is a durable standing desk with a drawer that can increase your flexibility and energy levels. The Autonomous SmartDesk 2 is a prime example of a market-leading customizable standing office desk. This desk is perfect for boosting your productivity, imagination, and concentration. It enumerates all of the advantages of one of these products. The SmartDesk 2 has a positive impact on your attitude and fitness. It can change your workspace. The SmartDesk 2 has the following features:
A durable and motorized desk frame – This desk features a dual-motor setup and a heavy-duty industrial steel frame. It can be adjusted to whatever height you choose, and it is extremely durable. This desk is designed to be used for a long time.
Increased stamina levels – You can stand when you need a burst of energy and rest when your legs are drained. You are going to discover that this improves the quality of your professional life.
Full customizability – This desk brings adjustability to a whole new dimension. You have complete control of how this desk can operate.
2. Autonomous SmartDesk 2 Premium
The SmartDesk 2 Premium has a wider height range than the SmartDesk 2 Home Office. This standing desk is suitable for both home and workplace use. With this Autonomous standing desk, you are going to be able to concentrate and work more efficiently.
3. Autonomous L-Shaped SmartDesk
The L-shaped SmartDesk is well-known in the industry for its usefulness and attractiveness. With this standing desk, you are going to be motivated at your desk while still maximizing your workspace.
4. Autonomous SmartDesk And Two-Desk
With privacy and teamwork in mind, the SmartDesk double desk was developed. The best alternative for a contemporary workplace.
5. Autonomous SmartDesk Do-It-Yourself Kit
The SmartDesk DIY Kit offers users total creative power. Your workstation can be customized with height adjustability and tabletop surfaces.
Adjustable Office Tables Have Health Advantages
When you buy an Autonomous standing desk with drawers, you should expect to see mental and physical changes in your health and fitness. Standing desks have long-term implications that have been backed up by expert opinion from scientists.
An Autonomous SmartDesk is for the office worker who cares about employee wellbeing and wants to make the best of their daily activities. According to science, a sedentary lifestyle can have long-term detrimental health consequences, such as back pain, circulation issues, and even carcinogenic symptoms that can lead to cancer. Being willing to stand for even a few minutes per day will help you fight the detrimental consequences of a sedentary lifestyle.
Advantages with a Height-Adjustable Standing Desk in Terms of Physical Health
Physical advantages are more self-evident and easier to grasp. This product helps you to alternate between standing and sitting, which is incredibly helpful. Sitting for long periods is terrible for your health. Standing is also said to help you feel less tired, stimulate your blood pressure, and boost your metabolism. The below are some additional wellbeing advantages:
It lowers the risk of back and shoulder pain when standing.

The muscles are being used further.

As you stand, the physical movement increases.

You have a lower risk of contracting such diseases.

Physical exercise and wellbeing are strengthened.

It promotes office workers using the

correct sitting posture
The Advantages of Using an Adjustable Standing Desk In Terms of Mental Health
It could sound odd to you; how will a certain desk impact  and support mental health? You would be shocked to learn that people who purchase these things have improved their mental health in different ways. Since your mind and body are connected, working on one affects the other. You will find improvements in your attitude if you maintain your standing-to-sitting ratio properly. The below are some of the mental health advantages:
The energy levels, attitude, and sense of satisfaction at work have all changed.

Fear, depression, and nausea are less likely to affect you.

Rate of productivity and inspiration

Productivity and inspiration are also boosted.

You are more mindful of what is going on around you.
Office life would be more fun if you can strike a good balance between sitting and standing. This allows you to be more conscious while being at ease. The ability to rest when your muscles get exhausted or stand when your brain starts to slow down is a helpful tool to have. You have the best of all worlds with this!
Why Should You Invest in a Standing Desk?
There are a variety of reasons why you should invest in a standing desk with drawers. Standing desks are becoming more popular. However, few people are conscious of the various advantages of having a standing desk. There are a plethora of benefits available to you. One of the most well-known advantages is that it alleviates back pain.
Back pain is a common complaint about people who spend their days sitting at a desk. This is very normal because sitting for long periods increases the risk of developing back pain, especially in the lower back. Using a standing desk, on the other hand, will help ease this discomfort. If you have small space, you can invest in a corner standing desk instead. After all, you do not rest for long periods during the day, and you alternate between sitting and standing.
In addition to reducing the detrimental effects of prolonged sitting, you will also boost productivity. Standing for extended periods per day increases blood supply to the brain and other areas of the body. As a result, you are going to be able to receive more energy that can last for longer periods. As a result, productivity will grow.
What Are the Benefits of Buying a Standing Desk?
Not to mention the fact that improved blood pressure improves the mood. In addition to better blood flow, many people assume that these elevated mood levels are the result of being in less pain since standing desks with drawers decrease back pain. Having said that, you must pick a standing desk that allows you to make the most changes possible, as standing at the wrong height will cause back, neck, and shoulder pain.
Our Top 3 Best Standing Desks for Office Workers
1. Autonomous SmartDesk 2 Electric Standing Desk
Autonomous built this electric flexible desk with both functionality and aesthetics in mind. The SmartDesk 2 is constructed of a heavy-duty steel frame that allows you to easily move from a sitting to a standing stance. It is one of the best standing desks for the home office. This is made possible by the powerful dual-motorized system that makes these changes efficiently and effectively without producing a lot of noise. The standing desk dual motors are guaranteed to emit no more than 45 decibels of sound when making these changes.
2. Jarvis Bamboo Standing Desk
The Jarvis Bamboo Flexible Desk is well-known as an award-winning ergonomic product. It is one of the best electric desks with storage. It is one of the finest home office standing desks. When using this standing desk, you can change the height somewhere between 24.5 and 50 inches. This height change range is suitable for a wide range of people. As a consequence, this standing desk will be used for both small and tall people.
3. FlexiSpot EN1B Sit-Stand Desk
If you want to make your workplace more ergonomic without breaking the bank, this FlexiSpot model is an excellent option. It is also a decent choice for a home office's best electric standing desk with storage. It is approximately half the price of the Jarvis while also delivering outstanding performance. The height change range on the electric standing desk begins at 28 inches and finishes at 47.6 inches. The height adjustability allows it to be used by a wide range of office and remote staff of various heights.
The Final Verdict
There are a large number of adjustable desks with drawers and standing desks with drawers alternatives to choose from on the market. Some have built-in storage and drawers; however, these options can be expensive and have some drawbacks. For office workers, We suggest that they invest in a filing cabinet to match their standing desks like the Autonomous filing cabinet and the SmartDesk 2.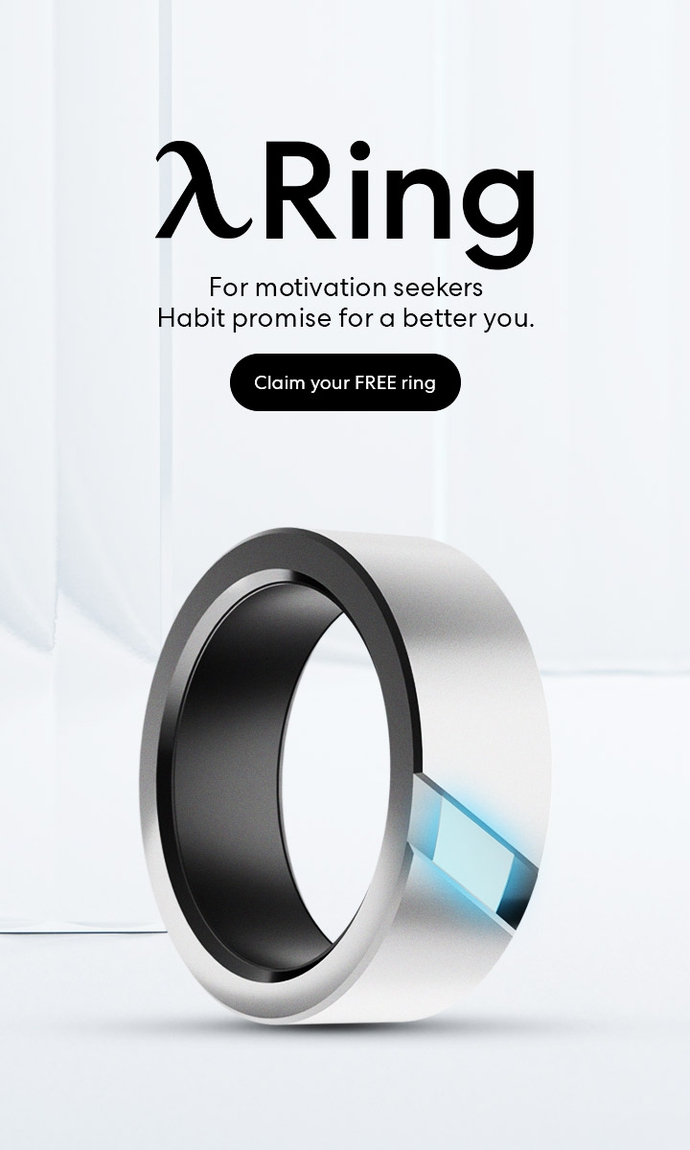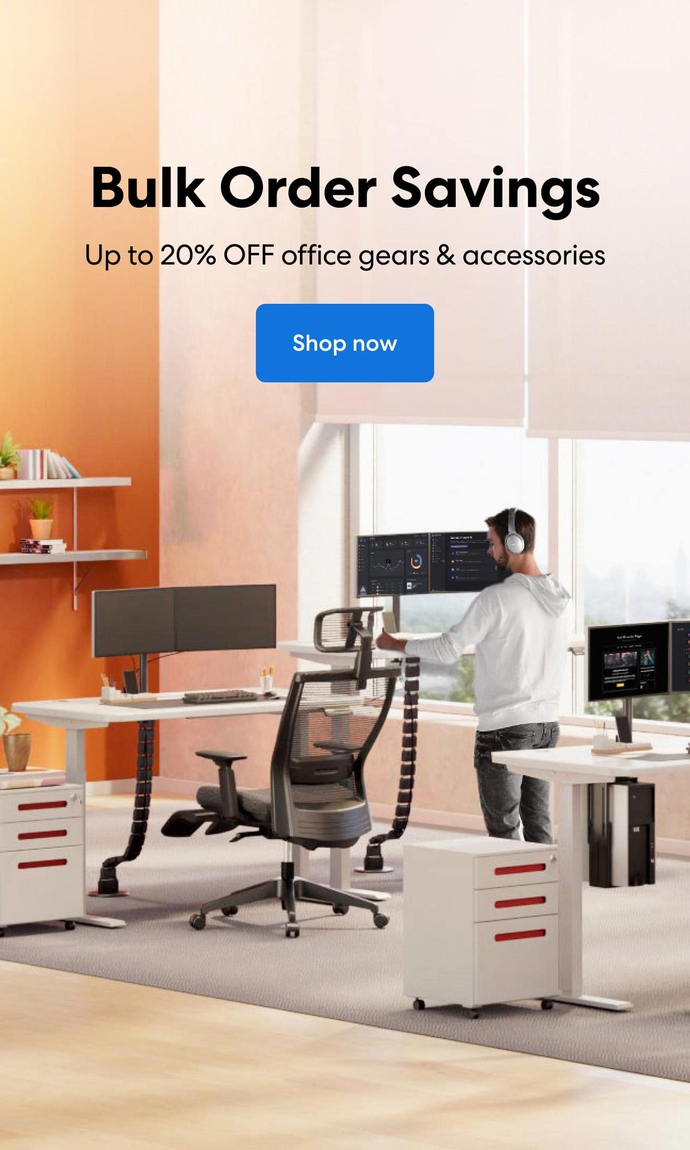 Subcribe newsletter and get $100 OFF.
Receive product updates, special offers, ergo tips, and inspiration form our team.