Latest Updates
LinkedIn Employee Discount Program by Autonomous
873 Views
Every day, employees across the country spend at least eight hours seated at their desks? Due to this, work injury complaints are on the rise, and employee wellness and workplace satisfaction keep declining. How can you, as an employer, combat this problem?
Investing in ergonomic office furniture through our LinkedIn employee benefits option is a simple solution. The design and comfort of ergonomic office furniture support good posture and employee well-being. You can learn about the benefits of ergonomic office furniture and how you can use the LinkedIn employee discount to create a healthier and happier working environment below.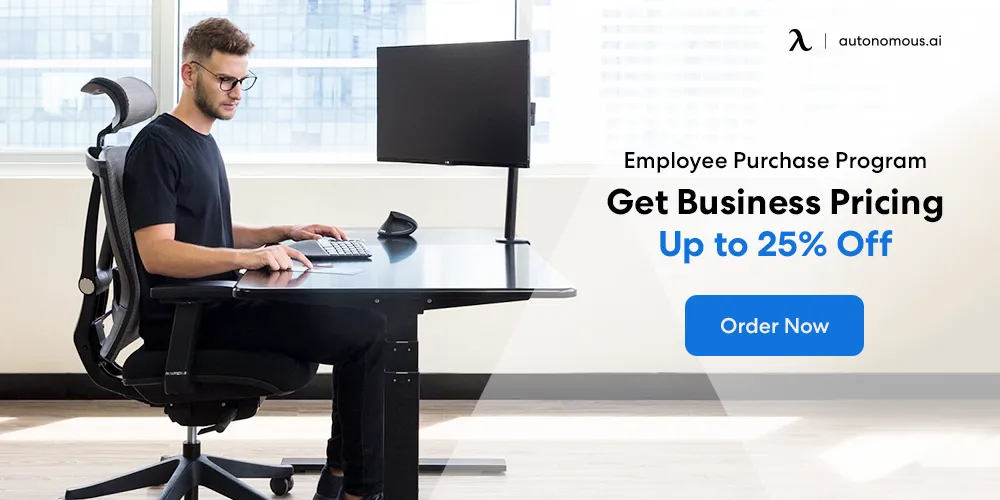 About Autonomous EPP for LinkedIn Employee Benefits
Employees and employers can both participate in the Autonomous LinkedIn employee purchase program. These special employee benefits are available to employees working from home to get their new standing desk, ergonomic chair, and awesome desk accessories at a special price.
We offer special pricing to customers logged in using their corporate IDs. Simply pick out what you want, and we will follow up with your manager or HR. In addition, you will receive first access to new products and promotions and benefit from bigger discounts on purchases you make.
We haven't forgotten about employers too. Wouldn't it be great to have your remote team well equipped with ergonomic tools and furniture? By implementing this program, your employees will be able to simplify all the work-from-home purchases they make.
Here's how it works - You ask a team member to pick out the equipment or accessories they need. We'll enter that information into an automated system that sends those orders directly to you for pre-approval, then process them. With an additional 7% off!
Purchasing in bulk can save employers money by allowing them to access business-only prices. You can approve orders by simply clicking a button. The result is that you build a healthy work environment that attracts the best talent and retains it as well.
About Autonomous Products
You may be thinking - 'Is it really worth it to make this purchase? Your employees are the most valuable resource in your company. We think that this is the one investment that will turn out long-term benefits.
Benefits of ergonomic office furniture
Injury rates at work have been rising over the years, and older office furniture and poor workplace design are responsible. Consequently, employees are now searching for employers who value their values and offer ergonomic office furniture.
Efficiency, increased work morale, and a happier work environment benefit from ergonomically designed office equipment. In this way, ergonomic office furniture helps support the well-being and posture of your employees on both a physical and mental level. The ergonomic office furniture is designed with the employee's comfort and posture in mind.
Standing desks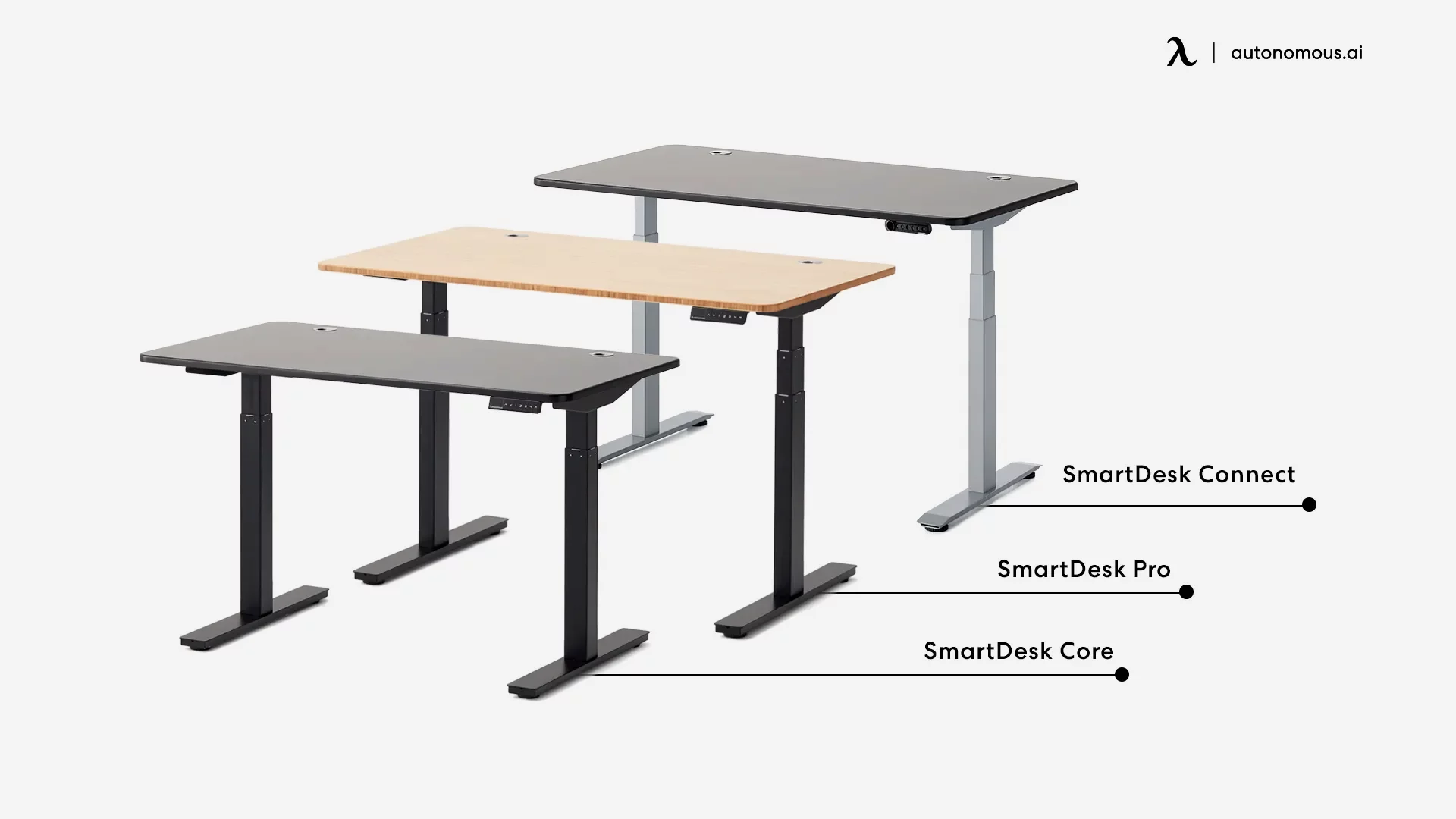 A standing desk ensures comfortable working and is also called a stand-up desk. With several modern adjustment versions, you can alternate between sitting and standing depending on the height of the office standing desk. This desk can reduce back pain and boost energy levels and reduce the amount of back pain one has from sitting for too long.
Autonomous standing desks come with aspects that would remind the user to get up or change the position during regular intervals, and you can change the position of the desk without having to take your eyes off of your work.
Ergonomic chairs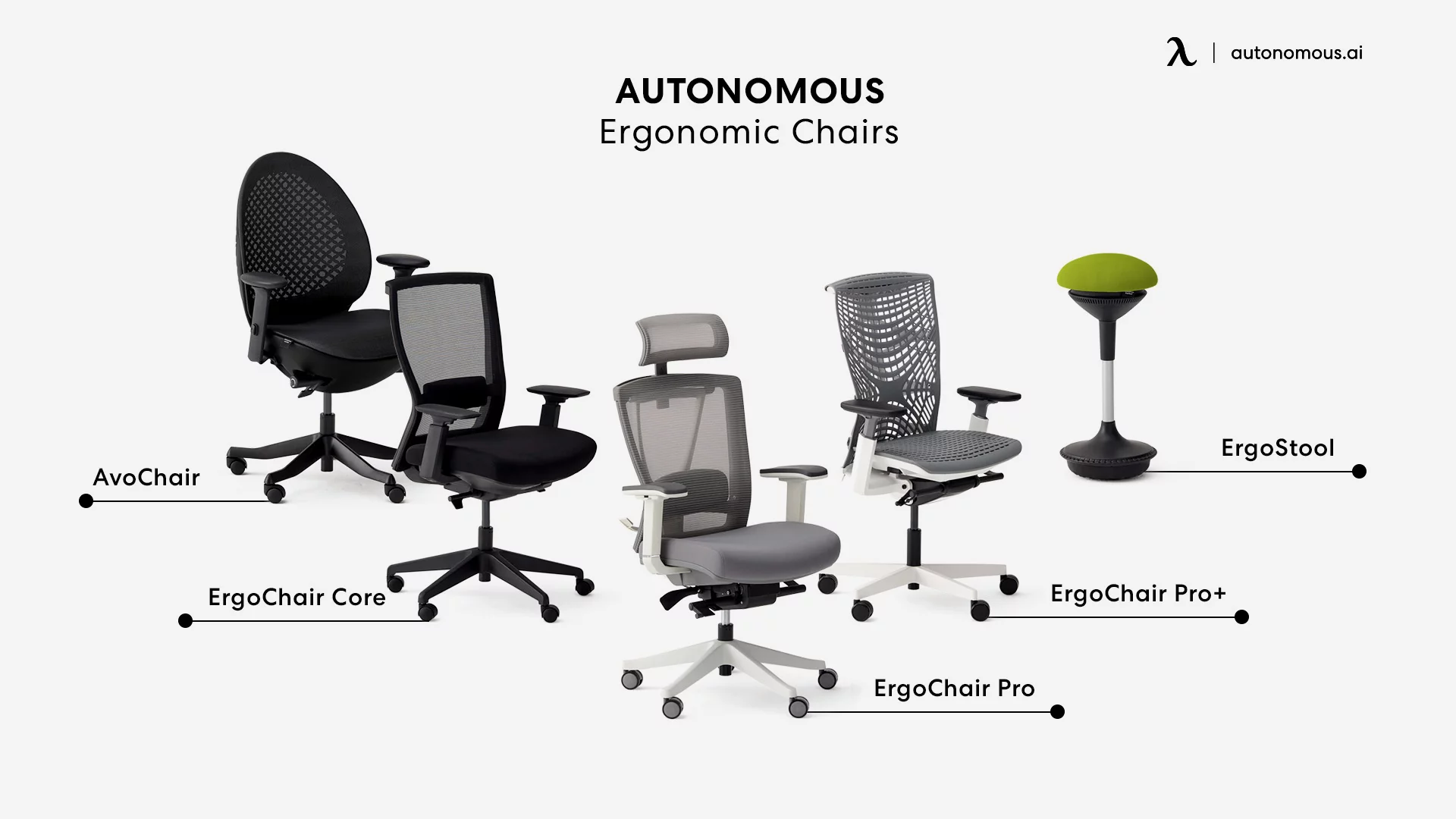 The ergonomic chair is all the rage, but why? How does it differ from other chairs? The ergonomic chair is a chair that is mostly used in an office setting. It makes sense since people spend years at work, so they should feel comfortable when they are there.
An ergonomic chair is full of comfort and adjustable features that let office workers maintain the right posture on the job while remaining productive. Your employees' lives can be greatly impacted by a good reclining ergonomic chair for the office. According to several studies, the choice of ergonomically designed and comfortable office furniture can have a major impact on employee satisfaction and productivity.
Office accessories
When we talk about office success, we mean all those little knick-knacks around your desk that help you get the job done. Better communication, worker efficiency, improved organization, and savings on business expenses are advantages of office equipment.
Office equipment does more than enhance your company's security and reduce errors; it typically just requires some simple maintenance, and it can be repaired or replaced.
In order to enhance your business's operations and enable your employees to work more efficiently, office equipment is essential. Organizations can be facilitated with office machines such as computers, printers, and labelers. Using your computer, you can digitize important documents, organize them into folders, and search for them easily When you have office accessories.
Buy More, Save More with LinkedIn Employee Benefits Program

Linkedin employees can save more when they buy in bulk by taking advantage of discounts and offers. By transferring your orders to HR immediately, an employee purchase program like this speeds up your procurement process. If you are an employee, you must go through the website and select your favorite furniture and office tool; the rest will be handled by your HR and our Autonomous employee purchase program personnel.
Thanks to the EPP for employers, your employees will be happier and more productive.
Furthermore, procurement procedures are simplified. Simply invite your team to browse through Autonomous; they can pick out their favorite furniture pieces and order them at a discount. Once your employees have decided on their order, you receive the order so you can manage and finalize it. Getting progressive volume pricing is fascinating since you can adjust the quantities that employees order. Let's join the LinkedIn employee purchase program with us now!
Subcribe newsletter and get $100 OFF.
Receive product updates, special offers, ergo tips, and inspiration form our team.
WRITTEN BYAutonomous
We build office products to help you work smarter.