Standing desks in an office space offer tremendous advantages over a conventional work desk. As proven by many types of research, the ideal way to work when you have to spend more than 6 hours in front of the screen is to switch frequently between the sitting and standing positions. Standing desks also help regulate blood pressure and fight posture issues, a common complaint among office workers.
And since standing desks are mostly height-adjustable, they do have certain limitations. Most standing desks do not come with storage space to keep all your belongings. An adjustable standing desk with storage is rare because the desk has to have extra load capacity and additional features like storage.
A modern standing desk with storage might also be a heavy pick for your budget, but with the right consideration and choice of the right products, you can easily choose a small standing desk with storage. In this article, we will list the best standing desk with storage options that are suitable for busy workstations.
Top Adjustable Standing Desks with Storage in Market
1. Wistopht Compact Desk
The Wistopht compact desk is one of the best height adjustable desks owing to its compact design and smart features. This tempered glass standing desk is suitable for shared spaces and ideal for people with limited square footage to dedicate to their home office. The glass surface also has a touch control panel to adjust the height, and the desk also has a smart wireless charger to keep your devices well-fueled.
Although this desk doesn't have built-in storage options, the tall legs allow beneath-the-surface storage choices. You can purchase a slim file cabinet and keep all your work accessories organized and clean.
2. SmartDesk Pro
It is unlikely for a desk to have storage and be small in size. Desks that have beneath or over the surface storage space cost extra in terms of money and space. A small standing desk is a perfect solution for people with limited areas in their name and ideals for students with shared dorm spaces.
But one common challenge is the unavailability of storage space. SmartDesk Pro is a modern desk suitable to fit even in the tiniest of nooks and corners, but it does not offer storage space. But the added advantage is the long legs which can easily accommodate storage options underneath. Depending on your needs, you can easily get a filing cabinet or a 2-drawer file cabinet to get ample storage.
3. Motion wise Electric Standing Desk
We love this electric standing desk with storage hence adding to our top picks for standing desks. The desk is fashionable, sturdy, and modern, with a central drawer with enough space to carry your everyday essentials. This desk also has a USB Port to ensure your devices don't die of low battery. The desk also comes in many colors and a variety of height ranges.
4. Aeon Standing Desk Converter
Standing desk converters are versatile for compact spaces and tiny home offices. This Aeon adjustable standing desk with storage is no exception with a built-in locked security drawer. The pneumatic mechanism makes it simple to adjust, and the drawer's lock ensures that valuables are kept secure.
It is available in five different hues. Moreover, with 19 inches of free height adjustment, the desk converter is pretty suitable for people belonging to the extra tall crowd.
5. Fezibo Height Adjustable Desk with Double Drawer
This adjustable standing desk with storage is ideal for folks who require more than one drawer. It's available in two sizes and four colors to suit your needs and preferences. It has a reliable electric lift mechanism with memory settings that may be programmed. Plus, you may test this desk risk-free for 30 days! The free return is probably a major reason you won't find trusting this desk hard. Although the claims are least likely to occur, the guarantee gives you peace of mind.
6. SHW Height Adjustable Desk
The SHW electric standing desk offers excellent value for money. Despite being one of the most affordable alternatives on this list, it comes with many storage possibilities. You get a pair of hanging hooks for your headphones, a wire rack to organize your PC's power adapters, and power strips, for example. Then there's a drawer in the middle for storing daily necessities like diaries, notebooks, and so on.
7. Seville Airlift Electric Desk
With a tempered glass desktop, the Seville adjustable desk is specially made for modern places with sophistication. The desk is provided a beveled edge finish that lasts for the users to appeal and keep them happy about their workstation. With a powerful motor mechanism, the desk gets as low as 29 inches and as high as 48 inches, making it suitable for diverse crowds.
Although this desk does not have any built-in storage options within, you can easily pair it with desk drawers or a filing cabinet that goes right beneath it.
How to Buy an Adjustable Standing Desk with Storage
From where to buy a standing desk to what type of standing desk is suitable for your needs, an adjustable standing desk with storage is the topmost suitable choice for busy workstations. The drawers come as an added accessory to a standing desk and allow you to keep all the important stationery and work-related items safe. When it comes to a standing desk with a drawer, you can get many options. But to choose the best standing desk with a drawer, you need to consider some factors.
For instance, the adjustment mechanism, whether manual or electric, must be strong enough to hold the drawer's added weight as well as everything inside it.
If you wish to modify the desk manually without removing anything, ensure the mechanism is strong enough to handle the weight and can be adjusted without too much effort. An electric system must be well-made to avoid wearing out due to additional weight.
The drawer must also contain the goods you intend to store in it. Some canvas drawers are frailer than those constructed of wood or metal. Ensure the drawer is sturdy enough to keep your precious items safe and sorted. A drawer with a partition could also work well if you plan to store various tiny items and accessories.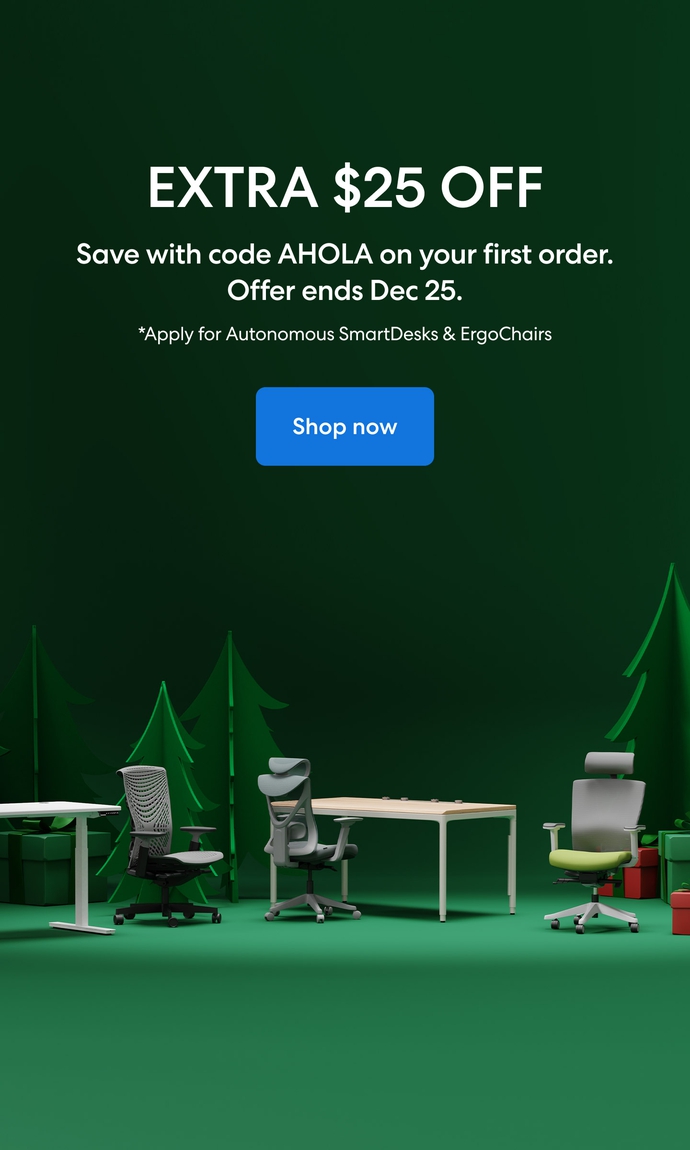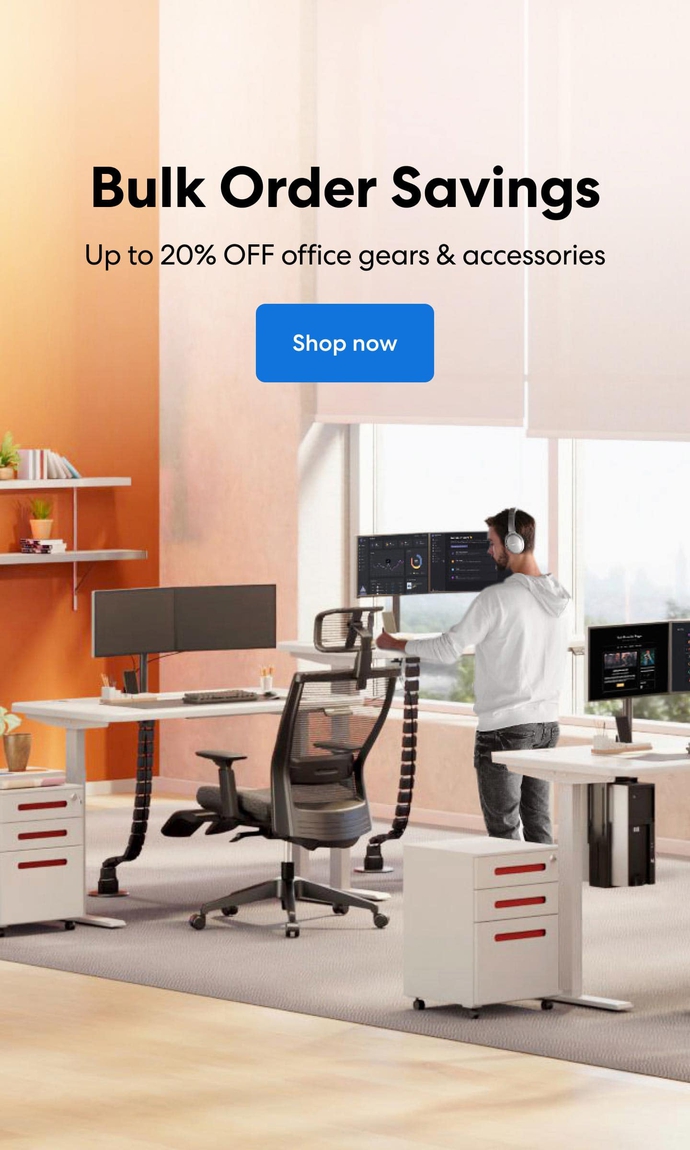 Subcribe newsletter and get $100 OFF.
Receive product updates, special offers, ergo tips, and inspiration form our team.