COVID-19 has had a drastic financial impact on most people all around the world. This has caused sticky situations in households everywhere, and many people are looking at make money from home ways. It's understandable; no one wants to leave their homes in the pandemic that we're facing.
That's why we've created this article – to help you find work from home, so you can stay safe and healthy, without facing a lack of finances. We are going to outline how to make extra money from home. No, you don't need to worry as this guide is only dealing with how to make LEGIT money from home.
Making money online from home is often met with great uncertainty. It's common for most people to feel this way about any potential 'money-making opportunities' that are solely based online. There are many scams present online that claim to be easy ways of making cash.
However, there are many legitimate ways of making money online from home. This is what we're going to discuss today.
1. Rent out space in your home
A great way to make money from home is to rent out your home. Of course, this isn't an option for everyone. However, if you have an empty office, cottage unit, or even a spare bedroom, you've got one of the best ways to make money from home.
This is a passive income that doesn't require any daily work. If you're up for allowing strangers into your home, then this is an excellent example of how to make legit money from home. Renting usually provides a good chunk of cash and can help in bettering your financial position.
There are a variety of different platforms where you can choose a platform to live stream from home or place an ad showcasing the area (bedroom, office, studio, cottage, and house) that's for rent. This includes sites such as Airbnb. Although COVID-19 has negatively affected everyone in some way, it has created a market for people who are looking to cut down on expenses and find cheaper accommodation. This provides you with the opportunity of gaining tenants and making money from home. 
However, with the situation that we're all globally, it's essential to put safety measures in place to ensure that everyone stays healthy when welcoming new people into your household. It would be a great idea to include some basic hygiene and social distancing rules so that your household environment can remain safe.
Pros: A stable passive income for you to focus on other goals leaving behind the worry of living on the shoestring.
Cons: Not everyone has the option or is comfortable with renting out their house (or parts of it)
2. Start a blog to make money from home
Starting a blog is one of the best ways to make money from home. Creating a blog gives you the ability to earn passive income. Starting a blog can be relatively straightforward. However, you do need to put some time and effort in the beginning stages.
Remember that you reap the benefits of the effort you have put in. If you poorly execute a blog, you're going to hinder the amount of money you can make. A high-quality blog is more likely to earn a better income.
Once your blog is off the ground, it's pretty easy to control the creation of content and line up offers. Here are some tips and tricks on creating an excellent quality blog and how to make legit money from home.
Pros:  A gold mine that brings you passive income in the long run
Cons: Takes time and effort before money can be earned
3. Sell items on E-commerce sites
There are a large number of people in our society who are making full-time income merely from selling stuff on website platforms such as Craigslist and eBay. There are two ways to go about selling items to make money from home. 
You can sell your own items, or you can buy sellable items from people and resell them at a higher price to make a small commission. Consider eBay as a better quality site, which can allow you to sell things for a higher price. 
However, to use this site, you need to establish a good reputation by receiving good reviews before trying to move higher valued items. There are many resources available for the seller to become acquainted with the site. These resources show you how to earn some good money from it. A fantastic benefit is that you're able to make money from home by doing this. 
Pros: Potential to earn very good money once a decent number of customers are drawn to your items.
Cons: Can take time to build up a steady income, as well as maintain relationships with customers.
4. Completing online surveys
Various sites provide you with the ability to complete surveys from home whenever you want to. There isn't any minimum amount of time you need to spend each day. It's all up to you.
The surveys do require that you answer honestly and what you say needs to make sense. However, you don't need to dedicate your full attention to doing these surveys. It's effortless to multitask, which makes doing online surveys one of the best ways to make money from home.
You're likely to spend anywhere from a couple of minutes to 20 or 30 minutes on completing a survey. A general rule to follow is that the longer the survey is, the more money you make, so don't expect to earn $10 for every survey that takes you three minutes to fill out.
With that being said, most of the online survey websites, such as Swagbucks, clearly label the estimated time that you should complete the survey and how much you earn from the completion of that particular survey. This allows you to see if the effort that needs to be put in is worthwhile for you.
You can earn a little bit over minimum wage by diligently completing the surveys. However, we highly recommend signing up with a variety of sites to get the best opportunities. Although a little over minimum wage doesn't sound too appealing to most people, given the fact that these tasks can be done in conjunction with other responsibilities, it's a pretty good deal.
Pros: Potential to earn over minimum wage for periods of time.
Cons: Requires some attention each day to earn substantially, which is not quite a passive income stream.
5. Participate in online focus groups
Online focus groups are very similar to online surveys. In many cases, the same companies that administer online surveys are the ones that are responsible for these online focus groups. However, the difference between the two is that online focus groups require more concentration and time to complete.
Configurations are varied. However, you generally have to join a panel and make engagements in a particular number of issues on a weekly or monthly basis.
Another drawback is that online focus groups have the reputation of being more selective than online surveys. You're unable to qualify for these focus groups if you don't meet the specified income criteria or demographic.
Nonetheless, participating in online focus groups is higher paying than what you'd earn from completing online surveys. You also have the opportunity to win prizes and free items from participating in online focus groups. Additionally, you can earn a pretty decent salary that's higher than completing online surveys. This makes it one of the best ways to make money from home.
Pros: Very good money with the potential to earn $500 a month
Cons: Very selective and could take quite a while for another round.
6. Answer questions in digital marketplaces
There are various sites all over the internet that provide areas for questions to be asked. If you see yourself as an unbiased and knowledgeable individual, then this could be an excellent opportunity for making money online from home. 
Online question marketplaces require people to answer questions that are posted on these types of sites. For this reason, these sites pay verified experts to answer these particular questions.
You can earn a pretty decent side income if you're knowledgeable in a specific discipline or subject, even things such as gardening require experts to answer questions. This makes it a great way to earn money from home by doing tasks that interest you.
A very reputable website where you can earn money from answering questions is called JustAnswer. Some of the questions posted on JustAnswer include topics such as pets, law, homework, tech, home improvement, and health. For many of the topics, you need some credentials like an accounting or law degree to become a verified expert and make money from home. 
Pay is dependent on the type of topics you're answering. However, the overall income is seen as very generous. JustAnswer advertises that you can earn up to $35 an hour. However, there are opportunities to earn significantly more if you're knowledgeable in a high-demand discipline or subject.
Pros: Potential to make money from home that's equivalent to a full-time income
Cons: Most cases require that you have some credentials to become a verified expert and start making money from home
7. Be a software and game reviewer
If you're an avid gamer, then this could be a dream come true and one of the most exciting ways to make money from home. Although it sounds too good to be true, it's not. This is a possible way to make legit money from home.
Testing consoles and new video games is a job like any other. It requires a significant amount of commitment and time. Unfortunately, it's not like one of the other money-making opportunities that can be done in your spare time or with very little of your attention.
With that being said, if gaming is something you're passionate about, this could be an excellent opportunity for you to make money from home. Of course, if you really love gaming, it won't feel like a job and become inconvenient to put the work in.
Many gamers can spend hours of their free time playing games. This is technically what you are going to be required to do. If this is a hobby of yours, then you might as well get paid to do it, right?
You can begin your journey as a game tester by signing up with an established network. One that we found which comes highly recommended is a network called Keywords Studio. These types of jobs can vary in pay, but you're more than likely to encounter ranges from $20 to $50 an hour. It's excellent money, especially if you're a gamer because you're earning an income for something that you'd be doing for free anyway.
Pros: An opportunity to make money from a hobby
Cons: Requires constant time and effort (Isn't a passive stream of income)
8. Entering online contests
Although there aren't any sure ways of getting the prize money as you're not guaranteed to win, entering contests can be one of the best ways to make money from home. However, among these contests are a multitude of scams. That's why we have got a great contest that's free to enter and offers prize money for a whopping $2,000, which goes to the winner. This is a great chance to win some extra money that can last for a good while.
Pros: Chance to win big money that can bring a big change to your life
Cons: Final yield is as much about luck as it is about your work ethic.
8.1 What contest should I enter?
The genuine contest that we recommend you entering is the Autonomous Friend Referral Contest. The contest is entirely free to join. All you need to do is refer a friend to Autonomous, and you're automatically eligible in the race to win the prize money.
8.2 How do you win?
There isn't anything else required from you other than referring friends and convincing them to support Autonomous and buy products from the company's website. The person who refers to one or more friends to Autonomous and acquires the highest total value from these friends purchasing Autonomous products wins.
8.3 What is Autonomous?
Autonomous is a well-established company that provides consumers with office furniture designed ergonomically to better the health of the user. It's one of the leaders in this industry, and its best-selling height adjustable standing desks are proof of the excellent quality that Autonomous is known for. These height-adjustable desks are equipped with the ability to enhance productivity, mood, and overall health.
How can an office desk do that? Suppose you're looking at it scientifically. In that case, you may understand the theory behind it and see that it is possible for a specially designed desk (like the one offered by Autonomous) to provide these benefits.
Increasing your standing each day has terrific benefits. It helps reduce the risk of weight gain, obesity, diabetes, and helps alleviate back pain, among many more standing desk benefits. However, it's difficult to gain these benefits if you are required to sit for the majority of the day. For example, you are being restricted to a desk.
Autonomous products work like your sidekick. The height-adjustable standing desks offered by Autonomous are used as a way to increase the amount of time you spend organically standing each day. This desk provides you with a solution to having to sit and work for long periods. You're able to continue working, only now you're comfortable working while standing.
Conclusion
As you can see, there are lots of creative ways you can make money from home. Check out some of our suggestions above and let us know if you have had any other successes making money online in the comments below!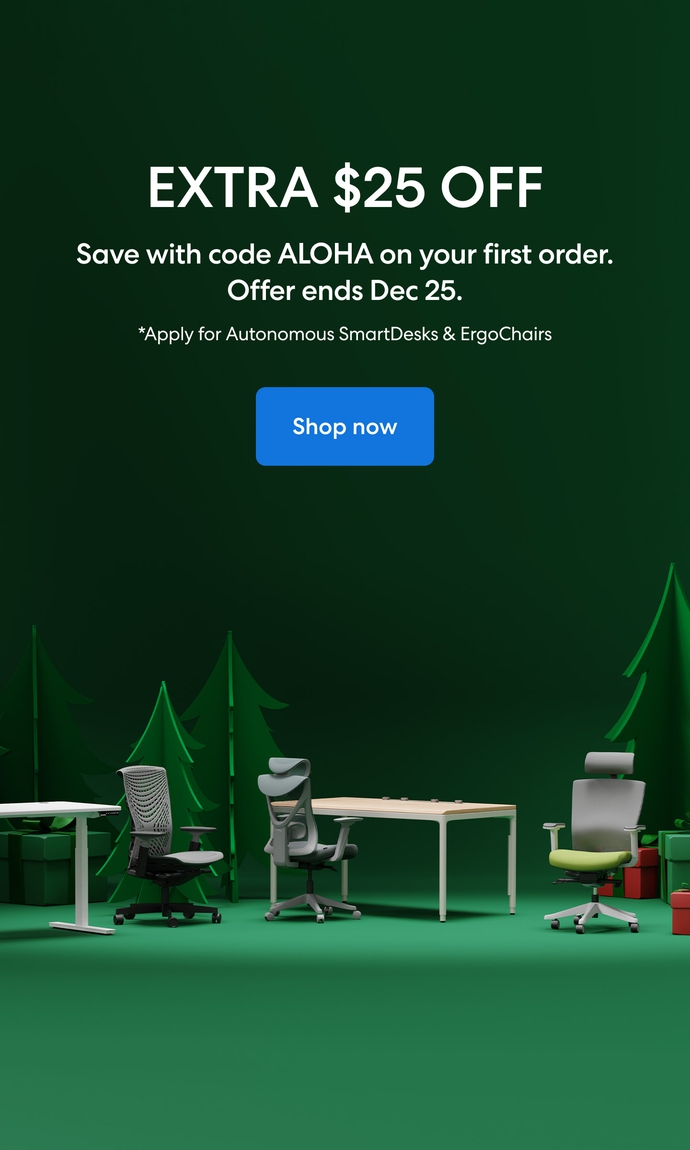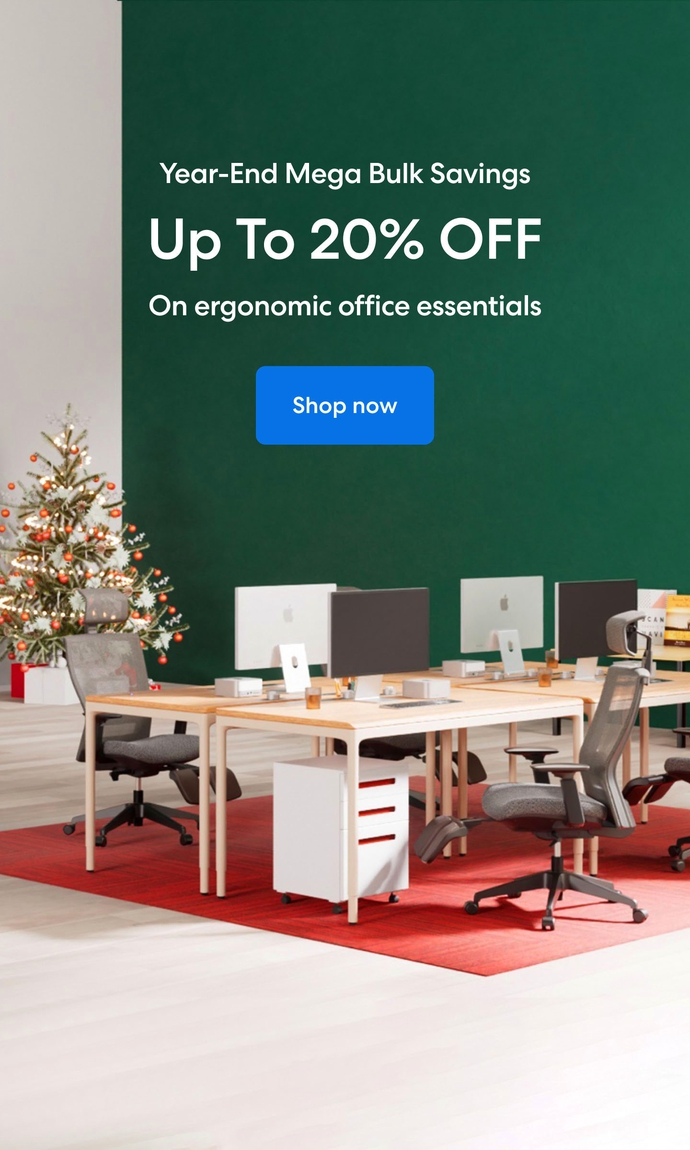 Subcribe newsletter and get $100 OFF.
Receive product updates, special offers, ergo tips, and inspiration form our team.