Gaming laptop desk is the essential gaming accessory without which it is impossible to execute your gaming desk setup ideas. Every player wishes to have a desk that can allow him to have an outstanding gaming setup while having a marvelous gaming experience. And the best gaming laptop desk is the one that will not only help them enjoy games comfortably but will also favor gaming performance in a big way. Furthermore, a gaming desk allows you to keep your things organized. It is an excellent way of dealing with cable conundrum.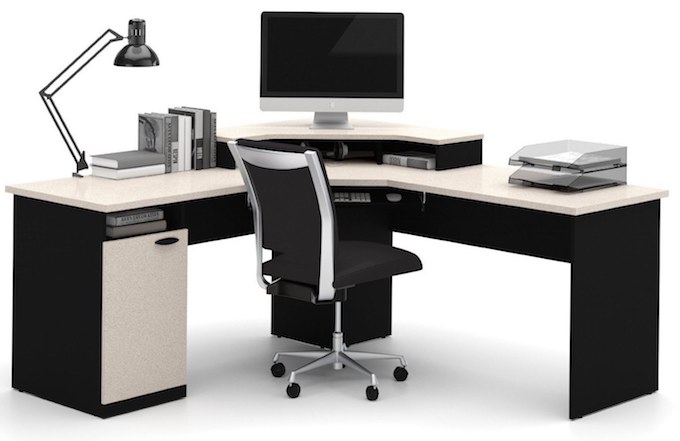 If you are looking forward to buying a gaming desk, then it can turn out to be a wise decision. From gaming laptop lap desks to gaming laptop sit-stand desks, there are countless numbers of gaming desks available in the market. It makes it difficult for the buyers to decide which one to choose, but a little research is worth it.
In this article, we will discuss the most common mistakes that buyers generally make while purchasing gaming desks. Several things should be avoided and taken care of at the time of purchase to choose the best gaming desk for your gaming setup. So let's start.
1. Not doing their homework
Today, no one has enough time to go on shopping. So, many buyers make a mistake by not exploring the number of stores in their town and purchase the gaming laptop desks from the shop that comes first in their way. Due to this, they end up by buying the wrong desk.
If you don't want to buy a desk that doesn't suit your requirements and can't allow you to realize your gaming desk setup ideas, it is wise to do a little research. Check out the different options from where you can make a purchase. You can either take the help of internet to spot stores or ask for recommendations from your friend and family members who have purchased such products earlier and can provide you with the desired information. Never trust blindly on the recommendations or customers reviews. Always give a try to each store and have a look at the different options of desk available at the store. Not only it will help you to buy the best desk, but also allow you to compare their prices.
2. Buying the product without checking the customer reviews
Another most common mistake that the buyers make while purchasing a gaming laptop lap desk is not collecting enough information about the product or checking the customer reviews. All that they look is their appearance. However, all that looks good doesn't mean that it will perform well and will be durable in the future period. Hence, before you go ahead, don't forget to check the customer reviews.
If you are purchasing the gaming desk online, then you can easily reach the comments section and find the customer reviews and experiences that they have shared after using the product. But if you are making an offline purchase, then you need to be quite smart in that case. Firstly, enquire about the model number of the particular desk and then search over the internet to make sure that the customers had a positive experience with the product.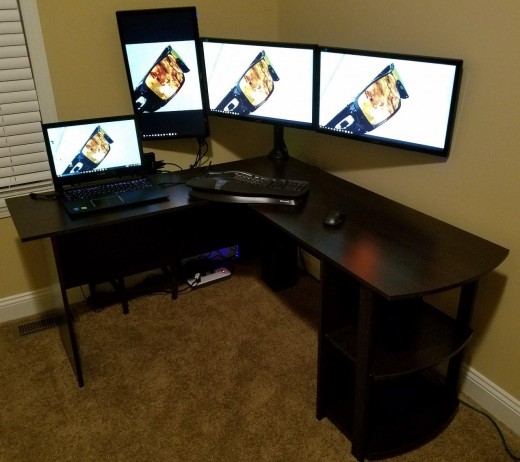 3. Giving too much priority to price
One of the most common mistakes buyers usually make while purchasing gaming laptop desks. Many buyers visit stores with a thought that they will compromise on every other thing if they get a good deal regarding the price. Purchasing with such thoughts in mind will only end up with a bad product by your side which will be good for nothing. Therefore, never give too much priority to price while purchasing gaming laptop desks.
We are not saying that do not look for the cost price of the product while making a purchase or do not bargain or compare the price at different stores, but never let price ignore the other necessary stuff. Most of us do not visit furniture stores until they offer huge sales over their products to crack cheap deals. Though sales are beneficial at times, one must be smart enough to purchase during the sales and must not be carried away purchasing something just looking at the price tag.
4. Not considering desks size
One of the most common mistakes that buyers usually make while purchasing gaming laptop desks is not estimating the size of the desk. Sufficient space will let users easily put their stuff on the desk, and they can easily use their gaming accessories with their gaming laptops above the surface. Space over your desk will offer you the comfort of playing games without much of hassle.
Picking up small size desks will not only give your arms unwanted cramps, but these desks will also hinder the players to make the required broad moves in the games over their devices. The most uncomfortable scenario will be while playing an online match in a game over the gaming laptop desk with more than one player being involved in the game. The restricted mouse movements during online gaming will drag down your performance in the game and can make you score less. If you are not only the one who will use the desk at a single time for the gaming needs, then choose the size of the desk in a way that your family members or friends can play with you comfortably over the gaming desk.
5. Not giving importance to comfort zone
If you think that only size and the quality of the desk matters the most while you are making a purchase, then you are heading towards another mistake which is neglecting the comfort zone. Though size and quality are the essential factors that should be looked upon, looking for comfort is also crucial. You would be spending a lot of time on your gaming laptop desk playing games offline and online; if you do not feel comfortable, then it would become a pain for you and may even affect your performance in the game.
Therefore, to avoid such mistakes, always look for the following two things when it comes to comfort. First of all, make sure that the desk which you have chosen allows your legs to spread out under its surface easily. It will not only help your body to balance out the posture while on the chair, but it will also add up in making your gaming experience smooth. Secondly, you should look for a desk that will allow you to place your hands for long durations of the table without any discomfort. If you have chosen a desk that does not meet this requirement, then you will have to lift your hands every 10 minutes or so because of the strain.
6. Not checking the features and functionality of the desks
Today, there are countless numbers of desks available in the market. Many of them are technology and feature-rich desks. Technology has reached to such an extent that adjustable gaming desks have overtaken the gaming desk market. Many people buy the desk without knowing its actual features. As adjustable desks are equipped with several features, it is vital to check out them before making any decision.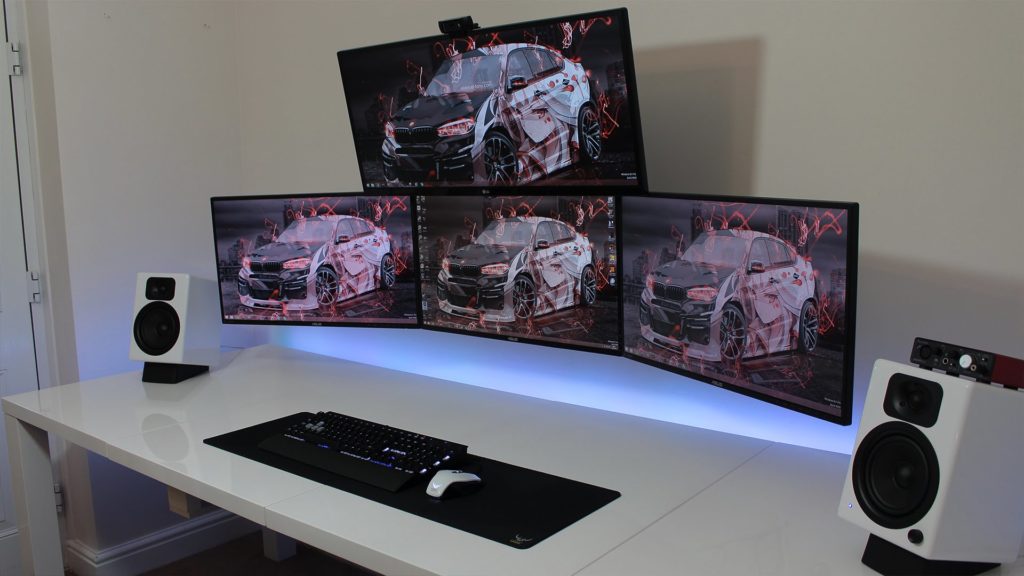 If you have made your mind to purchase a feature-rich adjustable gaming desk, always take your time to make the final decision and learn how to use the desk. Moreover, try the desk features by your own-self to make sure that these are easy to use and not much of an ache. Collect information regarding the height and the length up-to which the desk can be adjusted. It will let you have a fair idea regarding the extent to which the desk can be adjusted.
7. Giving too much preference to style
This is also one of the most common mistakes that buyers generally make and purchases products that are more attractive and stylish as compared to others. They give too much preference to the style and design of the gaming laptop lap desk.
We are not saying that you should go for a gaming laptop desk that is boring and looks old-fashioned, but you should choose the one that is durable and comfortable as well. Consider style only to the extent to match the style and interior of your room. You can even go for the most attractive adjustable gaming desks that are latest in the market but make sure that they are of good quality too. It is true that an aesthetically pleasing desk can improve your mood considerably when gaming. But consider style and design to a limit so that it won't affect your purchase and let you grab a perfect bet.
8. Ignoring the weight of the desk
This is another common mistake that almost every buyer make. The weight of the desk is also an essential factor to consider as it affects its portability and mobility. Don't purchase a desk that is too heavy as it makes it difficult to move while shifting the desk to another room. Furthermore, you should go for the desk that is way too light and shakes every time you bang on the surface.
9. Not measuring the space before purchasing
It is one of the most overlooked things that buyers usually do while purchasing a gaming desk for their living space. Measuring the place where you wish to keep the desk before purchasing is the elementary homework that one should do before stepping out to begin their search. Not only it will give you the perfect idea that whether the desk will be an ideal fit for your space but also narrow down the list of desk options. Take your measuring tape along with you to the store and check the dimensions of the desk before finalizing your decision. And if you are purchasing the desk online, pay careful attention to the dimensions listed on the website. Besides this, do measure your doorframes to make sure that your perfect choice will enter your front porch so that it can be well placed at the space for which it has been purchased.
10. Not Considering a good warranty
Last but not least is the warranty part that should be looked into before purchasing your dream gaming laptop desk. Many buyers purchase the desk without even knowing about the warranty that the company is offering on it. These people face problems when they find issues with the product a few years after the purchase, as the product was not backed with a good warranty. Therefore having a sound knowledge about the product's warranty is very necessary and should not be ignored. You should always look for the brands that offer a good warranty on their products. Purchasing such products will not only make your desk last for a long time period, but it will also make you relax as your product is backed with a good warranty.
While these were the mistakes you should avoid when buying a gaming laptop desk, many people buy the desk without knowing the actual reason; they buy the desk because their neighbors have bought it. With competition in almost every field, every type of product is available in the market. Therefore to make sure that you are purchasing a good product, you need to make some smart moves and avoid these mistakes when finalizing your decision
Mistakes to Avoid While Buying a Gaming Laptop Desk