Smart Products
Modern School Furniture & Supplies for Back-to-school Season
720 Views
School furniture has a huge role in the learning of the students. It addresses many key factors that help make students more active, engrossed and healthier when learning. The right kind of modern school furniture not only looks good for the sake of the theme but also contributes highly to the comfort of students, which is a crucial factor for kids to feel productive. Moreover, with the right type of school furniture, you can improve the child's posture and ability to learn and minimize the fatigue they feel throughout the day.
Sadly, not many people realize the thought and importance of school furniture are due, but when it comes to choosing the right school furniture supplies, consulting a college school furniture buying guide helps. Although you will find the things you need to look at to make the right choice in this article, we will list some of the best school furniture supplies, which you can get a discounted value through the Autonomous back-to-school sale as well.
Ergonomic Desk
Ergonomic desks are more common than ever due to their numerous health benefits. An ergonomic desk for students works wonders for their health and proves beneficial for their learning ability. Whether for school office furniture or a classroom, there is only one right solution to work or study: an ergonomic desk.
This is because an ergonomic desk adjusts to the body's ideal height and growth level and ensures correct posture without slouching or shrugging. It also ensures no part of the body goes under extra stress, preventing kids from feeling the strain in their early years of growth. When it comes to ergonomic desks, there are multiple choices, and some of them ideal for school furniture are listed below.
Standing Desk
An ergonomic desk isn't just a standing desk; due to the benefits and popularity of standing desks, many people consider this the only viable solution. A standing desk, also known as an adjustable height desk is a wonderful solution for a college desk setup because this desk keeps the user active.
It allows you to work and study both while sitting and standing; hence you can prevent your leg muscles from aching when you are working for long hours. A standing desk is also a wonderful option for college students because excessively sitting for them can be a reason to become obese, which leads to various other health issues.
Corner Desk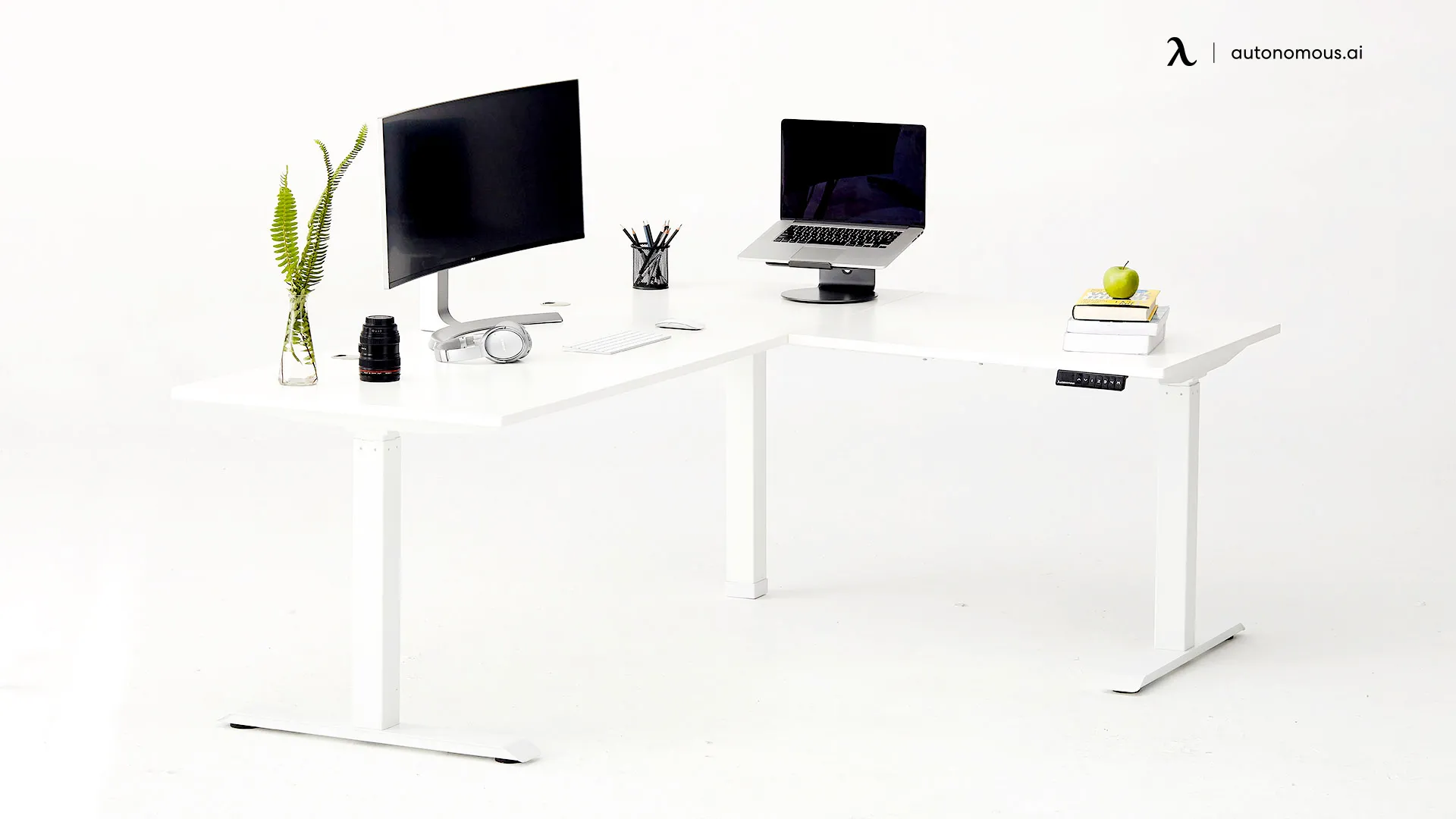 You know how limited space is a problem in dorm rooms and shared spaces; hence a student corner desk is a viable solution. It allows you to set up an entire study corner despite limited space. A corner desk is an L-shaped workstation that can fit against any wall corner. Hence despite being in a shared living space or a crowded room, you can get your privacy by setting and facing your study station towards the wall and away from the center of the room.
Floating Desk
A floating desk is a distinctive piece of furniture that you may choose for your house. Contrary to what the name might imply, it is merely installed on your wall, so you can pull the desk out whenever you choose and utilize it.
The benefit of floating desks is that they are space-saving and can be mounted at any height, so if you wish to have a standing study station, you can get one. Although the cons of these types of desks are that there is only limited space for you to work on.
The Right Chairs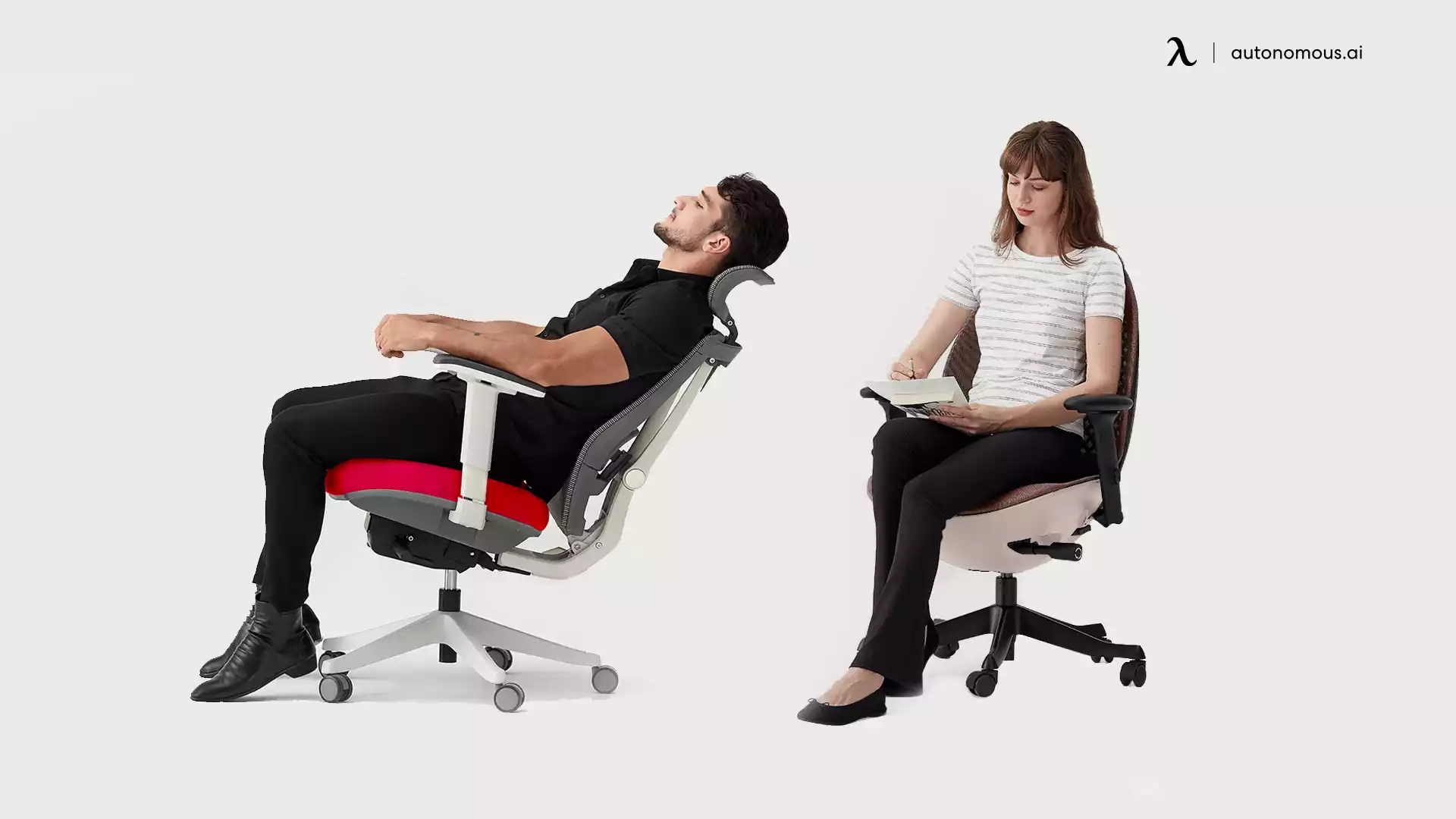 You often have seen school chairs are colorful and solid wood without the importance given to comfort. While colorful chairs are great for grabbing a child's attention, they are not practical nor healthy enough to be used for several hours a day. This especially becomes a problem when kids are subjected to work and study in unhealthy postures because their chairs allow them to do so.
Hence the right chair is a highly important part of school furniture. There are several best chairs for studying which provide comfort, offer adjustability and realize how each kid's body differs from the other. They can be adjusted to individual height and tilt and even have adjustable arms. Ergonomic chairs offer all these benefits and are the only right solution for students or office workers. You can purchase various dorm desk chairs with adjustable features or even need to buy ergonomic chairs for school library furniture where kids tend to spend hours and pull all-nighters sitting.
Desk Accessories
As much as the right choice of modern school furniture impacts, it is about the whole desk setup that will define your efficiency and mental stimulation while studying. Besides a comfortable chair and an ergonomic desk, several desk accessories make an experience worthwhile. Here is a tiny list of must-haves for student study setup.
Storage Options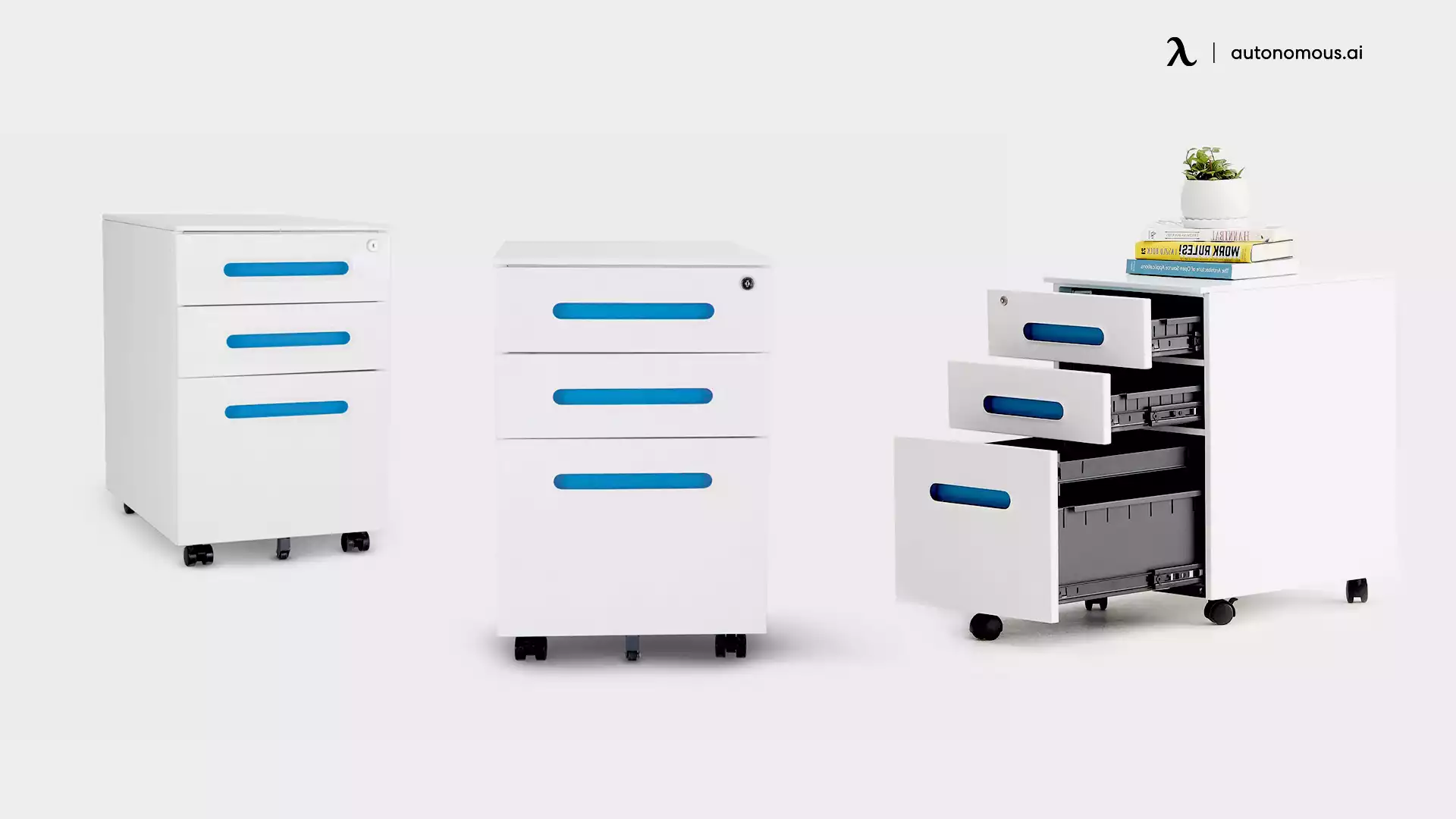 As proven by multiple types of research over the years, clutter is a huge enemy of productivity, and a cluttered desk can kill productivity instantly. And the truth is clutter inevitably comes with college students.
Thus, students should be provided with a proper storage option to keep all their stationery and supplies in proximity and away from the desk so it doesn't come between the workflow. For college students and dorm room setups, a filing cabinet is a wonderful solution as they are compact to slide under the desk but also spacious enough to hold multiple supplies.
Lamp
You haven't done college until you stayed up all night to complete a last-minute assignment. Procrastinating and working on assignments last minute is something college students cannot avoid; hence better be prepared for it. You need to step into your college with the best study lamp because you know you need it. It is only wise to prevent eye strain resulting from screen glare and working in the absence of light, causing serious issues like weak eyesight, constant eye pain and even severe headaches, which only grow worse.
Cushion
No matter how comfortable you feel when you start to study, the absence of seat support will get to you eventually. Hence, investing in the right seat cushion for your chair is important. Several seat cushions come with memory foam, so it conforms to your body shape as soon as you sit. Other than that, you can also get cooling to get seat cushions for those hot summer days when sweating is profuse, and you need to work on that chair comfortably.
Subcribe newsletter and get $100 OFF.
Receive product updates, special offers, ergo tips, and inspiration form our team.
WRITTEN BYAutonomous
We build office products to help you work smarter.