Smart Products
Must-have Homeschool Furniture Items for the Perfect Home Classroom
1,158 Views
Home-schooling is a great decision for young children, especially during the pandemic when there is no clear idea when everything will return to normal. Home-schooling can be started from as early as a few months old to various years; it all depends on the approach you wish to take with the kids. Many scientific studies prove the importance of home-schooling, and amidst the pandemic, it is the only sensible solution for the kids.
So if you are planning to opt for homeschooling your little ones, then there should be a proper homeschool set up to encourage the young learners. Since the impact of surroundings on mental health and learning is great, you must begin with homeschool furniture and various homeschool furniture ideas at home.
This article will cover some of the best homeschool classroom furniture ideas with the best furniture to pick for a productive study session. You can also shop with the Autonomous back-to-school deal and get all the products for great prices.
Must-Have Homeschool Room Furniture Ideas
It is difficult, but not impossible, to set up a classroom at home. A dedicated workplace is the first requirement for successful home education. But the great challenge is to find the right space for homeschooling. And sometimes even the biggest of homes don't have the right area to school your kids. But thankfully, with our best homeschool furniture ideas and other ways to set the school up, you can encourage your kids to spend enough time on studies and get productive.
1. Desks
Starting with the right homeschool furniture is the initial step. The importance of the right furniture in determining the productivity and wellness of children has been studied for many years, and there are now various studies that prove the value of comfortable furniture in the study place.
Since the first thing that comes in a homeschool setup is the study station, you need a proper standing desk to set up a study place. Here are some common desks you can use for a homeschool setup.
SmartDesk Core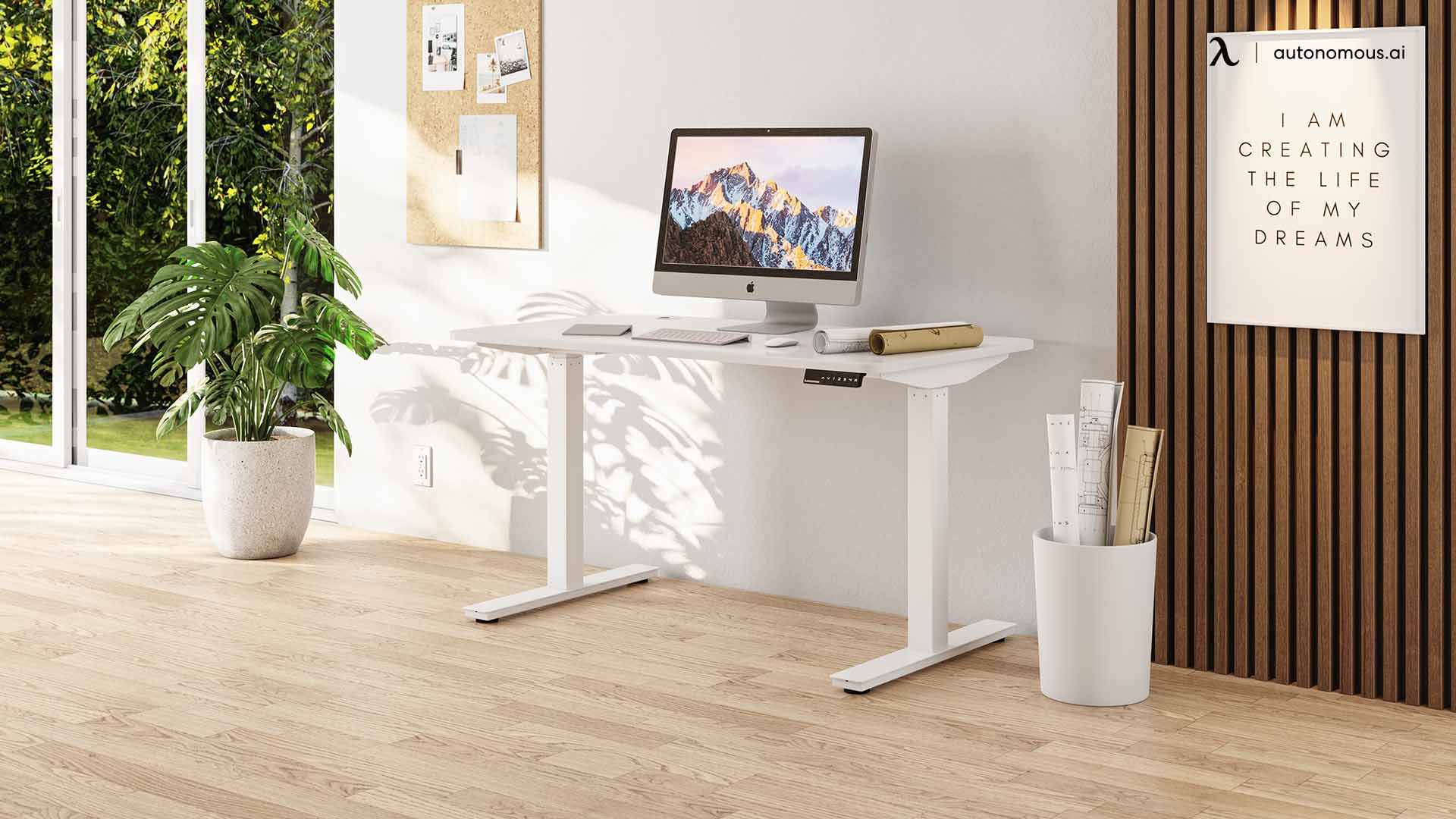 SmartDesk Core is a modern desk with multiple uses. This homeschool furniture could be your workstation, study place for kids, or a comfortable gaming den. SmartDesk Core is a height-adjustable desk, so everyone in the house can use this product. The desk comes with four programmable settings that can be managed with just a touch of a button. The weight capacity of this desk also makes it suitable for various uses.
SmartDesk Junior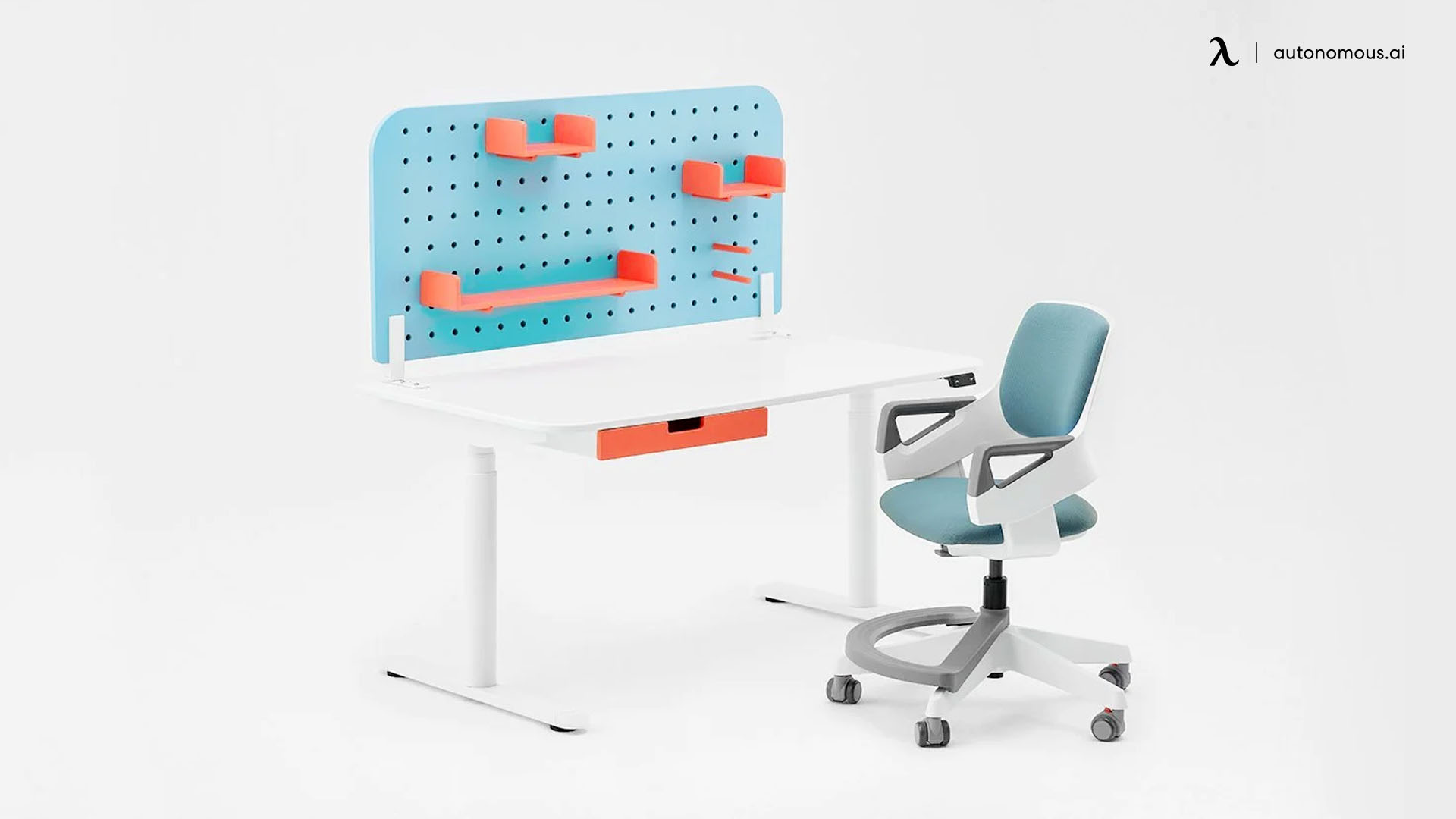 Specifically for the little crowd, SmartDesk Junior is a playful addition to your kid's study place. This desk belongs to the ergonomic family thus offers various height adjustable features. The height adjustability is easy to operate with just a touch of buttons, and the quiet motor operation makes it a home-friendly product.
SmartDesk Junior also comes with a desk drawer and a creative shelf. Children can play around the movable peg shelves and also have a great study session.
SmartDesk Corner
If you are having difficulty finding the right place to set up a home-schooling arrangement, then corners are the way to go. Yes, with this homeschool furniture, you can make the most of the room's edges, and this will provide the quiet your kid needs. SmartDesk Corner is a height-adjustable standing desk with a surface area twice of a conventional desk.
Set this piece of furniture up for both of your kids or let your kid have a study session on one side while the gaming setup motivates them to study on the other edge.
2. Chairs
Chair is a necessary homeschool furniture. Students spend around 6 hours each day in most classes, sitting in hard plastic seats and tables. When your child arrives home from school, he may spend another hour or more sitting at his study table. Whether it's completing his homework or playing games on his iPad, your youngster will undoubtedly spend a significant amount of time at his desk each day.
The negative impacts of sitting for long hours in the workplace have been under study for a while now, but the scenario is no different for the kids. Specifically for their young bodies, subjecting them to any load or pressure may cause long-term back injuries. With the right chair, you can somehow negate the impacts of sitting, hence the best chairs for your young buddy.
ErgoChair Recline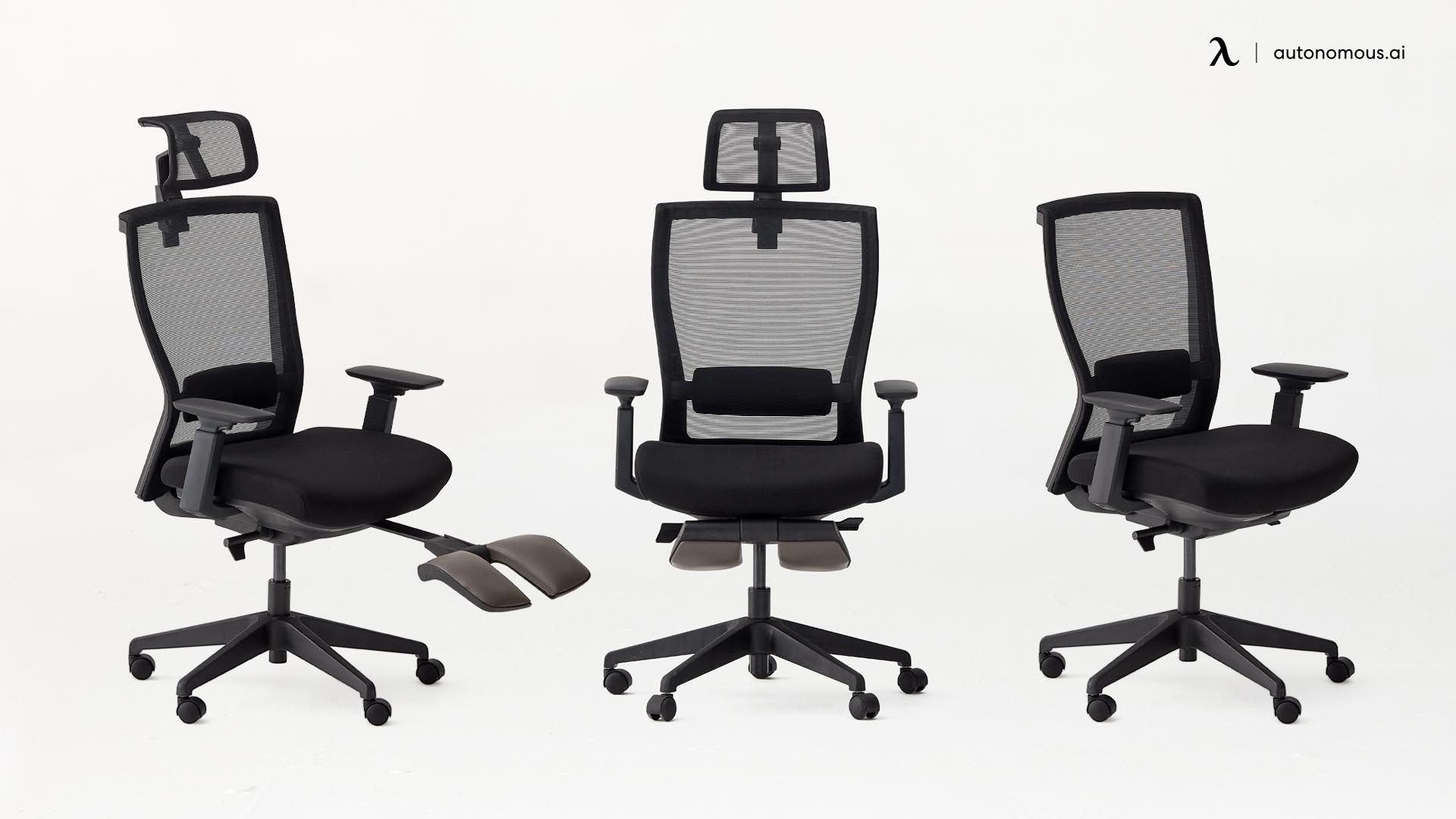 The great thing about ErgoChair Recline is that it is a single investment for the entire family. This wide-back mesh chair has many adjustable features making sitting on it a breeze. The modern design is aesthetically pleasing as well as very user-friendly. This homeschool furniture has an adjustable height, seat rest, backrest, seat tile, footrests, and recline feature.
Your kid can study on it for hours and not feel a hint of pressure and later on continue with their gaming session. This product is promised to be comfier than a couch, and it does deliver to its promise.
ErgoChair Junior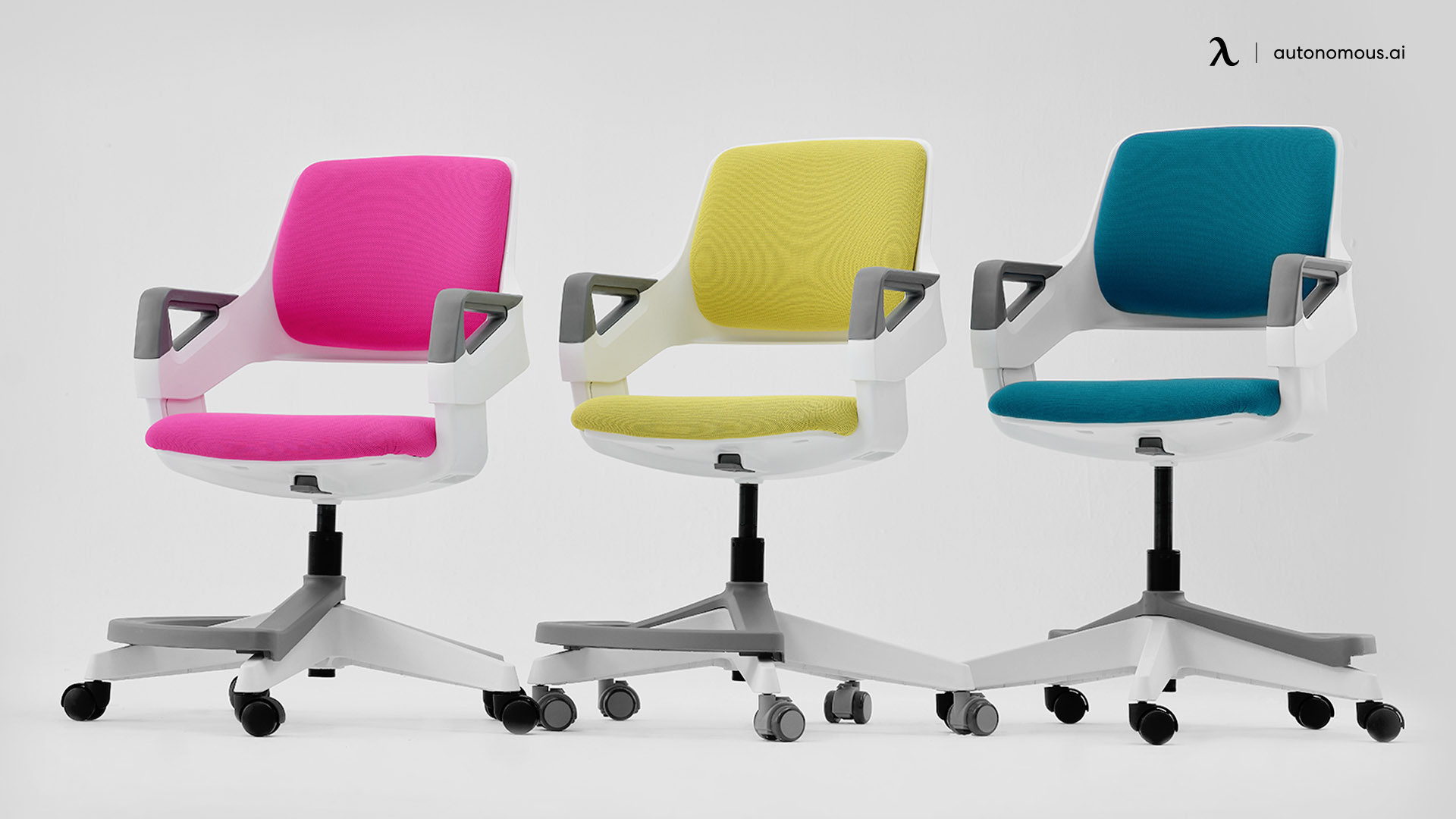 ErgoChair Junior is the perfect ergonomic chair for kids due to many reasons. First, the chair is smartly engineered for growing bodies that need an open room to grow. Unlike restricted plastic chairs, the ergo chair junior is a fully adjustable chair with enough cushioning for support both at the back and the bottom.
The ErgoChair Junior can be adjusted in 7 different positions and is ideal for the complete teenage group. The weight capacity also makes this product ideal for the heavy ones or even your jumpy kid.
3. Accessories
While the right homeschool furniture plays a vital role, combining it with the right accessories is the way to achieve great results. Here are some accessories that can make home-schooling a lot more fun.
Filing Cabinet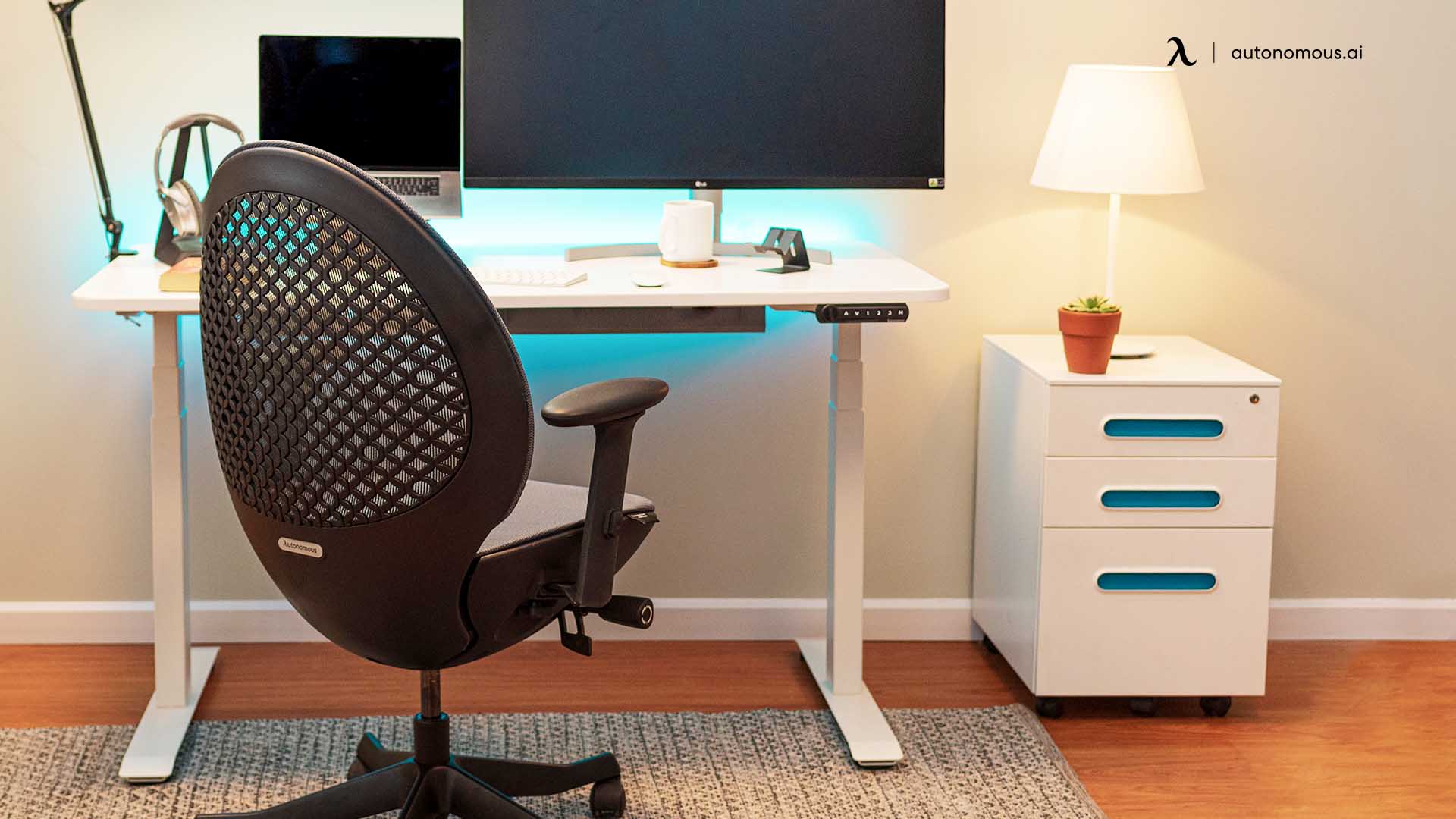 If you are bringing the school home, there will be a lot of mess and documents everywhere. A filing cabinet is an ultimate solution to make everything manageable. This will also teach your kids the importance of organization from an early age.
Desk lamp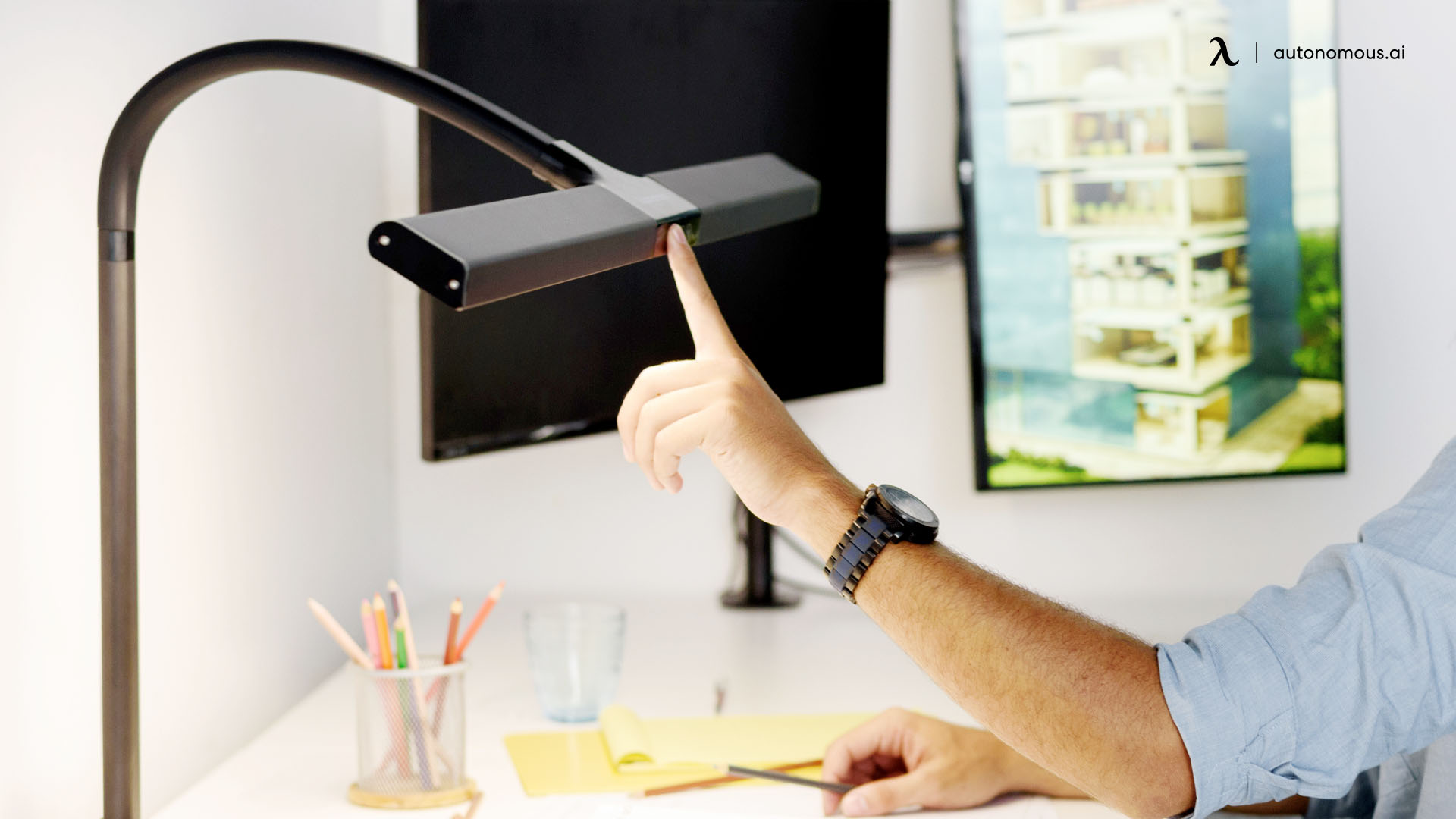 Get your kids a desk lamp to keep their eyes safe and protected. The ultra-wide LED desk lamp will make study sessions much brighter because of its wide coverage and various intensity adjustable features.
Subcribe newsletter and get $100 OFF.
Receive product updates, special offers, ergo tips, and inspiration form our team.
WRITTEN BYAutonomous
We build office products to help you work smarter.