As 2022 comes to a close, many of us are looking for the best way to get the most out of our money and celebrate the start of a new year. Multiple brands take this time to set up a New Year sale, with products being marketed for exceptionally low prices.  
Many retailers run special deals around the New Year to get rid of excess inventory. You can capitalize on these offers and get amazing deals on unique items or even snag previously unavailable products. There's no better way to kick off the New Year than by getting a great buy on something you need or want. 
From high-quality desk accessories to home gym equipment, customers can check out various discounted items from renowned brands. We are here to go over the best New Year's Day sales and deals to help you get the most out of your wallet!
The 15 Best New Year Deals from Multiple Brands for Early 2023
By now, you should have a good idea of what you would like to buy on a New Year sale. You can easily comb through all the promotions available and manage your budget. Below are a few notable brands you can check out to find the perfect item.
1. Autonomous
First established in 2015, Autonomous quickly became a pioneer as an office furniture brand in the industry. The company broke through traditional concepts and introduced smart sit-stand desks, including technologically advanced home décor items.  
Although Autonomous started with a handful of employees only, the business soon gained traction worldwide thanks to its innovative product lineups. The company operates from the USA with expert engineers and industrialists leading the way.
Those looking to snag a New Year sale can consider checking out the multitude of innovative items listed on Autonomous' website. The Autonomous ErgoChair Pro is one of the bestselling products on the site, with over 2,700 orders from Google employees alone!  
Top dimension
Small Top: 43"L x 24"W x 1"H
Classic Top: 53"L x 29"W x 1"H
XL Top: 70.5"L x 30"W x 1"H
Frame dimension
27.5"W x 40" - 73"L
Height range
With top: 26.2" - 52"
Without top: 25.2" - 51"
Materials
Top: Warp-proof, MDF wood, natural Bamboo
Frame: SPCC steel
Colors
Top: White, Black, Walnut, White Oak, Bamboo
Frame: White, Black, Grey
Weight capacity
310 lbs
Warranty
7 years for frame
1 year for top
Dimensions
29"L x 29"W x 46" - 50"H
Seat height

18" - 20"

Materials
Polyester fabric with molded foam interior and durable nylon plastic frame; PU handrest pads
Colors
Cool Gray, Evergreen, All Black
Red Apple, Black & White, Baby Blue
Weight capacity
300 lbs
Warranty
2 years
Feature
Adjustable height, armrest, headrest, backrest, and seat tilt
2. Karnox
One popular gaming chair brand you can check out for exceptional New Year deals is Karnox. Up until late 2014, the brand was solely producing high-end car seats. However, it soon shifted channels to gaming setups – now developing state-of-the-art chairs.  
Most of the gaming furniture produced by Karnox is used worldwide for eSports competitions.
One best-selling item on the brand's website is the Karnox Suede Gaming Chair. The product features an incredible racer seat with a high-recline back and adaptive lumbar support.  
Dimensions
21.65"D x 17.72"W x 54.33"H
Materials
Standard Steel
Suede Fabric
2.0 PU leather with embroidery
Nylon base
2.5' PU caster
Colors
Full Black
Weight capacity
300 lbs
Warranty
2-year for accessories
Lifetime for frame
Feature
Adjustable height and seat tilt, 4D armrest, 90°-155° reclining backrest, head and lumbar pillow included
Dimensions
27.6"L x 27.6"W x 48" - 51.5"H
Seat height
16.5" - 20"
Materials
Standard Steel, Karnox Livorno Fabric with embroidery, Nylon base, 2.5' PU castor
Colors
Blue, Purple
Weight capacity
200 lbs
Warranty
2 years for accessories
Lifetime for frame
3. WalkingPad
This gym equipment brand offers some of the best New Year's deals, including foldable treadmills. The WalkingPad store is a household name for many shoppers, thanks to its compact line of products.
One exceptional model produced by the brand is the A1 Pro Foldable Treadmill. The product features technologically advanced options, including smooth compatibility with smartphones. 
Dimensions
Unfolded: 56.4" L x 21.5" W x 5" H
Folded: 32.5" L x 21.5" W x 5" H
Walking area: 47" L x 16.5" W
Item weight
62 lbs
Color
Quiet Black
Materials
Running board: HDF
Shell cover: IML injection
Layer: EVA cushion
Power
1.25 HP
Speed Range
0.3 - 3.7mph
Weight capacity
230 lbs
App
WalkingPad KS fit app
Available for both IOS & Android
Warranty
1 year
Dimensions
Unfolded: 56.9'' L x 20.4'' W x 4.9'' H
Folded: 32.5'' L x 20.4'' W x 5.4'' H
Item weight
48.5 lbs
Color
White / Black
Materials
Panel: ABS plastics
Power
1 HP
Speed range
0.3 - 3.7mph
Weight capacity
220 lbs
Warranty
1 year
4. Pixio
The Pixio store is a haven for gamers looking for the latest additions to the setup. This brand sells some of the best monitors, which are perfect for PC gaming or any other official task. One high-end model they sell the most is the Pixio PX243 Monitor in black. Gamers will especially like the high pixel rate and refresh time offered by the screens.  
Dimensions
With stand: 24.2" W x 18.3" H x 9.9" D
Without stand: 24.2" W x 14.34" H x 2.26" D
Front bezel size
24.2" x 0.65"
Display Size
27"
Light Source
ELED Edge
Resolution
2560 x 1440
Frequency
165Hz
Item weight
10.54 lbs
Dimensions
With Stand: 21.29'' W x 15.70'' H x 5.62'' D
Without Stand: 21.29'' W x 15.70'' H x 1.81'' D
Front bezel size
21.26'' x 0.65''
Display Size
24"
Light Source
ELED Edge Type
Resolution
1920 x 1080
Frequency
165Hz
Item weight
6.01 lbs
5. Vertagear
Are you in need of high-quality furniture for your den? Consider opting for the products sold by the Vertagear store, a leading pioneer in the gaming chair industry. Established in 2015, this popular brand is a collaboration between genius engineers and hardware experts.
Vertagear products are focused on promoting a healthier lifestyle without compromising the joys of long-term gaming sessions. One best-sold piece of furniture is the Vertagear SL4000 Gaming Chair Series.
Dimensions
20.7" W x 47.25" - 51.25" H
Materials
Steel frame
Class-4 gas lift
Aluminium base
Penta RS1 casters
PUC leather
UPHR foam
Colors
Black/Carbon, Black/Blue, Black/Red, Black/Green, Black/White, White/Red, White/Black
Weight capacity
330 lbs
Warranty
10 Years for Metal frame
2 years for other components
Dimensions
22.6"W x     48.6" - 52.6"H
Seat height
18.1" - 32.1"
Materials
HygennX cover
Steel frame
Class-4 gas lift
Aluminium base
Penta RS1 casters
PUC leather
UPHR foam
Colors
Midnight Blue
Weight capacity
260 lbs
Warranty
10 Years for Metal fram
2 years for other components
2 years for additional RGB kit
Feature
Customizable and synchronizable RGB LED kit with 16.8 million colors
6. Eureka Ergonomic
Those looking for an unbeatable gaming experience can consider investing in premium chairs made by Eureka Ergonomic. The brand promotes the importance of playing in a comfortable space – which is why it relies heavily on expert engineers for product development.  
One high-end product is the ERGONOMIC GX5 Gaming Chair Series. This model became a hit among gamers worldwide instantly, thanks to the versatile features it sports. The chair has moveable 3D armrests and comfortable lumbar support.
| | |
| --- | --- |
| Dimensions | 28.0''W x 28.3''L x 52.4'''-55.9''H |
| Materials | Leather |
| Colors | Black and Blue |
| Weight capacity | 330 lbs |
| Warranty | 5 years |
| Feature | Class-4 gas lift, recline 180°, 3D armrests |
Top dimension
Classic Top: 47"W x 23.6"D
L Top: 55"W x 23.6"D
Slide-out drawers dimension
15.4"W x 10.6"D
Height range
29" - 48"
Materials
Steel, MDF wood
Colors
Gray, Walnut
Weight capacity
220 lbs
Warranty
5 years
7. Ovicx
Consider checking out Ovicx if you want to invest in high-quality yet affordable fitness equipment. Most of the best-selling products made by Ovicx feature Bluetooth and Wi-Fi connections.
On top of that, the brand has patented programs online that can help new fitness enthusiasts learn the ropes as they go.  
Product dimensions
44" L x 22.5" W x 43.5" H
Product weight
82 lbs
Materials
CS Frame
Aluminum cage pedals
Color
Black
Weight capacity
250 lbs
Workout recorded
Time, Distance, Cadence, Output, Resistance, Calories Burned
Seat & handlebar ddjustments
12x seat height adjustments (33.1″ H - 40.6″ H)
7x front rear seat positions
8x handlebar heights (47.2″ H - 51.6″ H)
Warranty
1 year
8. BodyGym
The best New Year's deals wouldn't be complete without mentioning BodyGym in this list. The brand makes some of the most affordable home gym equipment, including treadmills. 
All the products on the BodyGym website are visually compact, providing those without space in their homes with extensive exercise equipment.  
Dimensions
Band: 12"L x 7.5"W x 1"H x 2 lbs
Bag: 17.3" L x 16.5" W x 3.75" H
Bar: 17.25" L x 2.5" W (unassembled) / 31" L x 2.5" W (assembled)
Product weight
2.6 lbs
Color
Black
Materials

Durable plastic bar
Silicon straps
Latex band

Tension level
Adjustable
Warranty
1 year
9. Echelon
Another brand you can check out to snag the best New Year's sales is Echelon. This company produces high-end indoor exercise equipment, such as stationary bikes and under-the-desk cycles.  
The Connect Bikes by Echelon are one of the best-sellers on the website, allowing users to enjoy working out in compact spaces.  
10. Corsair
Gamers all over the world have heard the name of this brand at least once. Corsair is a well-loved producer of some of the best gaming chairs and PC accessories. Corsair offers everything from high-quality furniture to incredibly clear and loud headphones.  
One of the most sold items by the brand is the T3 Rush Gaming Chair. The furniture sports a unique aesthetic unbeatable by any other, including revolutionary comfort and design.
11. Urban Office
Established and based in the UK, Urban Office is a staple in many households due to the lineup of smart office furniture it offers. The company has been growing strong for over 10 years while constantly introducing high-end workplace equipment.  
12. LA-Z-Boy
Who hasn't heard of LA-Z-Boy? The brand is a common name with the older generation; however, it is also slowly gaining traction with the GenZ population.  
Most of the latest products by this company have been optimized and improved to quench the thirst of the newer, technologically advanced customers. LA-Z-Boy still produces some of its traditional upholstered furniture, with newer models featuring smart functions.  
13. Haworth
Based in Michigan, USA, Haworth is an unconventional name for many. However, did you know the brand has its reach in more than 120 countries worldwide? This furniture company sells ergonomic and smart workspace equipment.  
The most impressive fact about the brand is how it operates with over 7,000 employees! The number alone allows you to guess how massive the company is.
14. Steelcase
Operating in more than 80 countries, Steelcase remains one of the most trusted furniture brands. Over 800 dealers advertise the products developed by this corporate giant.  
Steelcase offers smart home and office furniture for affordable prices. Many best-selling items come with personalization and unique customization options as well.  
15. Razer
Another incredible gaming chair brand is Razer, with its unmatchable lineup of premium furniture. However, most Razer products are priced high, so keep a flexible budget in mind if you're shopping for any of its products before a New Year sale.  
Although very expensive, this brand's demand for gaming chairs still soars. Most of the equipment starts with a base price over $300, with some models being advertised for $999 or more!
What to Consider When Shopping for New Year's Deals?
To start, you should look for companies offering the best New Year's sales. Brands like Autonomous, WalkingPad, Vertagear, Pixio, etc., have the most affordable deals you can check out.  
Such businesses often advertise unique products near the end of the year for half the original price. Once you know which brand you'd like to shop with, it's time to start thinking about the type of items you're looking for.  
Choose the Right Products
Consider purchasing something that will be used as home decor, gym equipment, or office furniture. Even gaming furniture is a great option that you should consider when shopping for the New Year. 
From brands that release exclusive discounts to those that pull out all the stops to make sure your New Year is a great one, there are plenty of options to choose from.  
When it comes to the best New Year deals for gaming accessories or office furniture, shoppers can access unique and affordable pieces from leading brands.  
There's also the option to purchase pieces from local or independent stores where you can find unique items that will make the perfect gift or addition to your indoor space.
Be Thoughtful
Speaking of gifts, a New Year sale is the perfect time to haul and get your hands on something special for yourself, friends, or relatives.  
From fine jewelry to gourmet food, thoughtfully selected and affordable presents can be found at many branded stores, online and offline.  
Why You Should Check Out Early New Year Deals?
The arrival of a new year comes with a wave of optimism and fresh starts. It's also a great time of year to take advantage of deals and discounts available in retail stores and online. 
Incredible Discounts
Many retailers offer steep discounts on items in honor of the new year, making it a great time to pick up products you might not normally be able to purchase or, at the very least, get an awesome deal on things you had your eye on the whole year. 
The best New Year's deals have something for everyone. From the budget-conscious shopper looking for affordable items to the most practically-minded who seeks out décor or an ergonomic desk chair for a chance to spruce up their home and workspace – a New Year sale has it all!
High-Quality Products
At the start of a new year, brands often create great promotions and sales to entice shoppers. One of the benefits of shopping at these early sales is that you can get your hands on high-quality products at a more affordable rate.  
Since the deals are only available for a limited time, you can often find unique and one-of-a-kind items unavailable at any other time. Not to mention, it's always nice to start the New Year on a positive note with some good buys — whether for yourself or those special people in your life.
Amazing Deals
Read customer reviews and look for potential discounts and special offers to get the best deals. Keep an eye out for exclusive promotions across popular brands. You can expect price cuts on high-end products like electronics, clothing, and home items. 
Many of the deals offered for early New Year deals are for popular brands, making it a great time to get top-notch merchandise at a fraction of what it would have normally cost.
Easy Browsing
With the convenience of online shopping, you don't even need to leave your home to haul in the latest merchandise - shop from the comfort of your couch! Many online stores even offer free delivery on certain products. 
If you miss out on getting the best price, don't worry. Most stores offer plenty of amazing offers during the festive season to encourage shoppers to take advantage of the best New Year's deals.
What to Remember as a Bargain Shopper During New Year's Day Sales?
Bargain shoppers understand the potential for a great deal, but it's just as important to be wary of shopping pitfalls. Avoid getting stuck with an impulsive buy or exorbitant interest fees with these tips.
Don't Impulsively Shop
It's never a bargain to buy something you don't need, even if the price is discounted. On top of that, the money you save initially won't be worth it if you use a credit card and then can't pay it off right away. Interest payments will quickly offset any savings you might get from the original purchase.
Research First
Keep an eye out for certain "seasonal sale trends" when purchasing big-ticket items. Brick-and-mortar stores often reveal these time-sensitive discounts, while online shops may also display similar patterns. Stay informed and make the most of your money!
Conclusion
With heightened competition and shorter sales windows, companies have started rolling out early New Year deals as early as December. That's why it pays to keep a lookout and ensure you snag the best promotions before they're gone!  
Many brands try to outdo each other by offering the best discounts and most attractive offers to draw in shoppers so that you can be in line for great bargains. From cutting-edge electronics to practical household items, these deals can help you afford to invest in anything you want.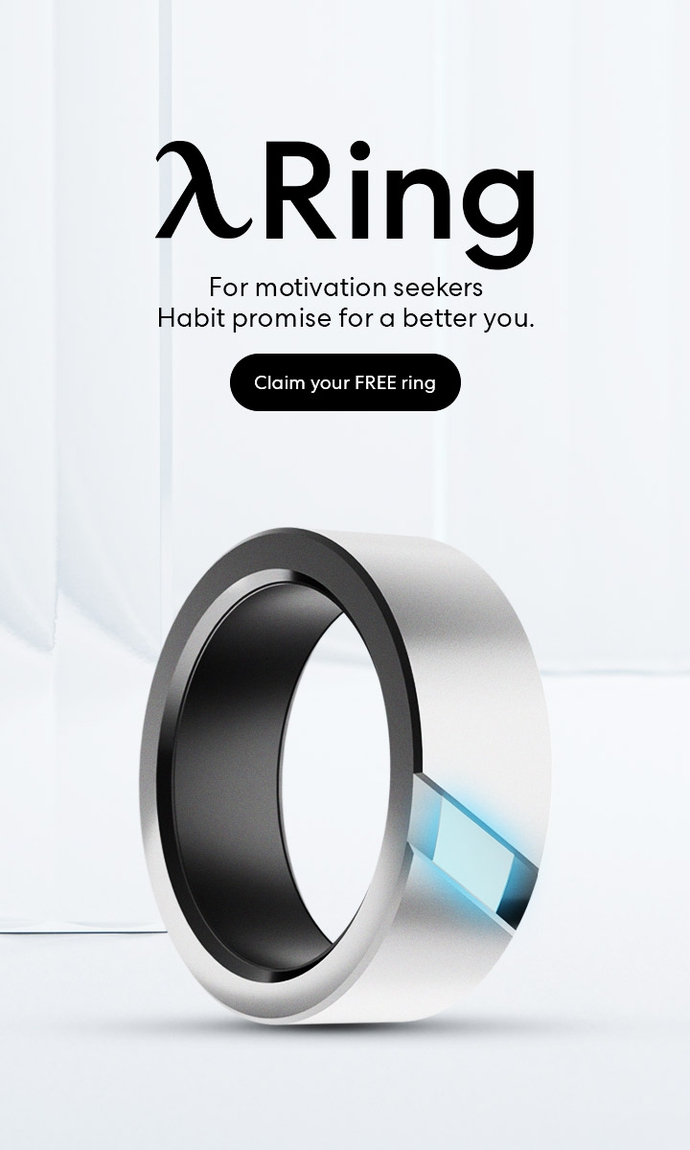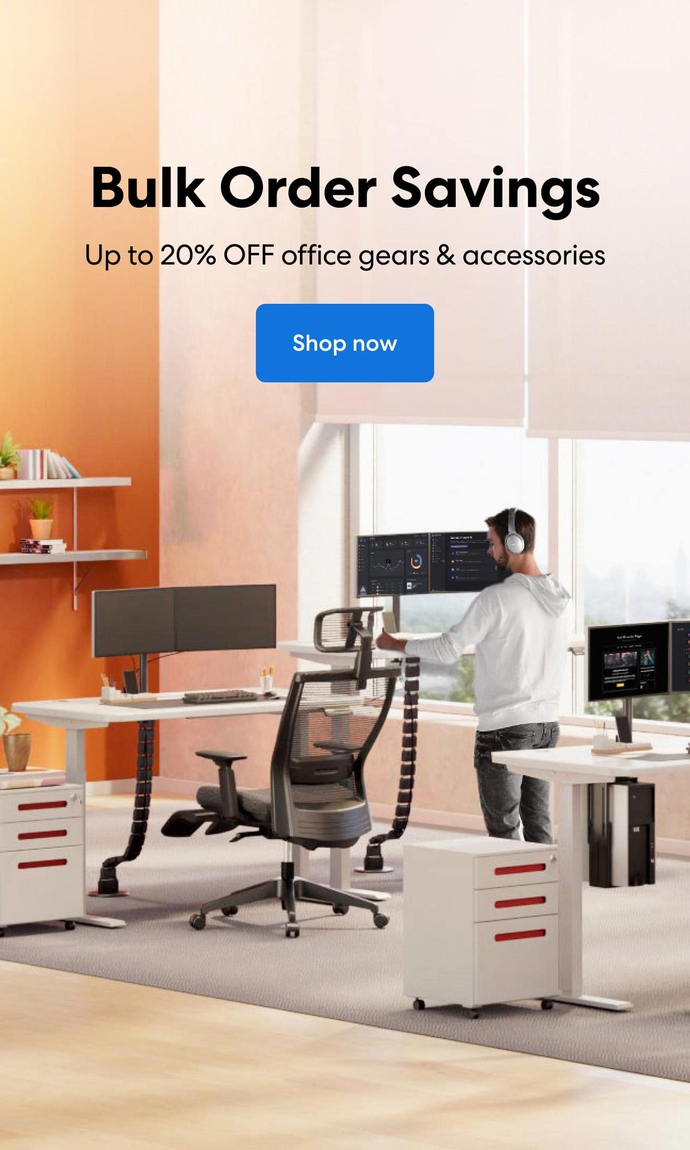 Subcribe newsletter and get $100 OFF.
Receive product updates, special offers, ergo tips, and inspiration form our team.