Latest Updates
NextGen Leads Uses Ergonomics to Fuel Their Drive to Connect Clients

Autonomous
|
Sep 1, 2021
1,755 Views
Providing the best experience possible to insurance agents is everyone's key focus at NextGen Leads.
What is the secret ingredient that has attracted so many big companies to use your services?
Providing the best experience possible to insurance agents is everyone's key focus at NextGen Leads. Our focus on customer experience is the root reason our founder and CEO, Chris Kelly, started the company and why insurance companies of all sizes use our services.
Where did the inception for NextGen Leads come from? Did the idea arise out of personal or familiar experiences with limitations of the market offerings at the time?
The inception for NextGen Leads came directly from Chris Kelly's personal experience with buying insurance leads. Chris oversaw marketing and lead buying efforts at a health insurance agency and grew frustrated with the outdated platforms and the lack of customer-focused business practices he encountered.
With the aim of building a platform he wished for as an agency owner and improving the lead buying process from beginning to end, NextGen was born. The rest is a story of relentless hard work, recruiting a talented team, and establishing a California-based call center. Now we have over 100 employees and are continuing to grow!
Tell us about the defining moment where your company experienced growth. (Sharing growth strategy or experience)
One of our most defining moments of growth was when our call center and sales team outgrew our 4,000 square foot office. In June 2017, Chris cut the red ribbon to our new 15,000 square foot call center location in San Diego. Meanwhile, we established our first official sales office on the outskirts of downtown. Fast forward to today, our call center is continuing to grow into their largely expanded space, while our sales and development team has recently moved into a brand new 8,000 square foot, modern office space in the heart of downtown San Diego. Since 2014, we have grown to over 100 employees, 1,454% three-year revenue growth, and have landed a spot-on INC 500's list.
How have you managed to maintain the same values and high-quality service across a broad spectrum of industries?
Our proven marketing, development, and sales strategies were built to be transferable between multiple industries. Once we saw immediate success with the launch of our health insurance vertical, it became our goal to alleviate the lead buying pain points in as many industries as possible. Since then, we have expanded into Medicare and Auto Insurance.
What are you most proud of regarding your team?
We are most proud of our company culture and our team's dedication to ensuring a positive customer experience. Our team goes to great lengths to ensure the satisfaction of customer service and profitability of their lead campaigns. They work tirelessly to make client campaigns highly successful and collaborate with clients to improve each subsequent campaign. They know that believing in these fundamental goals will provide success for both clients and NextGen Leads.
What is the biggest challenge your team ever faced and what was learned from it?
The biggest challenge our team faces are the negative connotations around lead vendors. Just as Chris experienced, lead vendors tend to have a bad reputation in the industry, so addressing customers' past experiences is something our team deals with often. In addressing these past concerns, it remains our goal to not just tell customers we are different, but to stop at no limits to showing them.
How do you manage to compete in such a crowded and constantly evolving space like auto insurance/Medicare?
We stay current by watching industry trends, relentlessly optimizing marketing efforts, and assessing the analytics to improve results. We also have close partnerships with some of the industry's leading companies and remain in constant contact with them to gather feedback to use towards further optimizations. Our sophisticated development team is focused on efficiency which keeps our rates competitive and lead quality high.
Your company seems to be a very popular place to work amongst your employees, how have you managed to maintain such high employee satisfaction?
We have created a family-like culture where everyone is valued and heard. We recognize the need for work/life balance amid a high-performance work environment.
How would you describe your company culture in a sentence? And how do you ensure your core values are aligned amongst members of your team focused on different industries?
Our family-like company culture is a result of everyone working towards the same goal. We're a tight knit team and hold ourselves and each other accountable and responsible. We are performance-based with rewards coming from meeting shared goals for customers and the company – and we like it that way. We hire employees that are fast learners, ambitious, pragmatic, inventive and highly responsive.
Where do you look to, to find and acquire such talented people?
With growth & development being one of our core values, NextGen Leads looks to promote from within before listing job openings on online platforms. One of our most senior employees, Cassie Carlon, started within the call center, along with 60% of our sales team.
How do you maintain productivity in your office?
Our performance-based rewards system helps us to maintain productivity. NextGen Leads also offers team gathers, catered lunches, and engagement activities on Fridays. Meeting productivity goals are inherent in the people we hire. NextGen Leads has many career opportunities open right now, too. We are always on the lookout for talent.
What can you tell us about your company that we couldn't find anywhere else?
Our unparalleled dedication to our customers' success has resulted in strong partnerships with top producers, carriers, and agencies in the Health, Medicare, and Auto Insurance industries. We stand strong to our motto, "If our customers aren't making money, then we aren't making money." This customer-centric mindset is best conveyed through a direct partnership with NextGen Leads.
How do you envision the future of NextGen Leads?
Our goal is to alleviate the pain points in the lead buying process across various verticals. We envision NextGen Leads' future to do exactly that by continuing to expand into new verticals while growing our team, using customers' feedback to develop new features and products, and continuing to set ourselves apart from the competition.
Why did you choose Autonomous?
We chose Autonomous for their sleek, modern designs and high functionality. Their innovative approach to office furniture aligns with NextGen's style and commitment to health and productivity.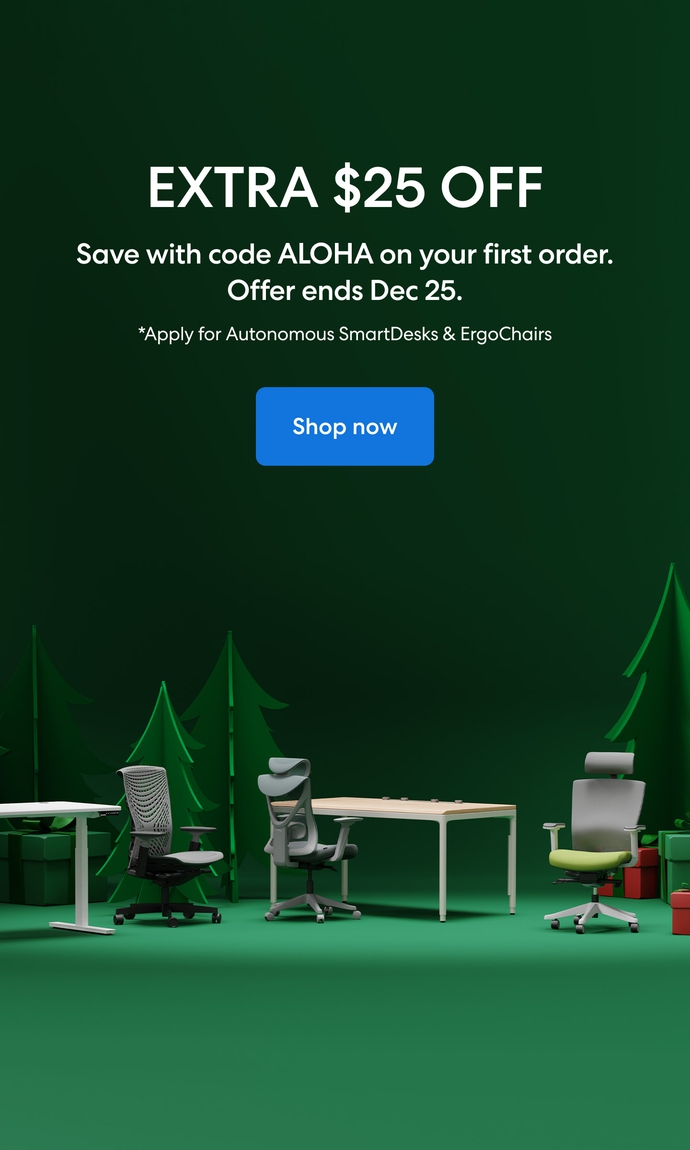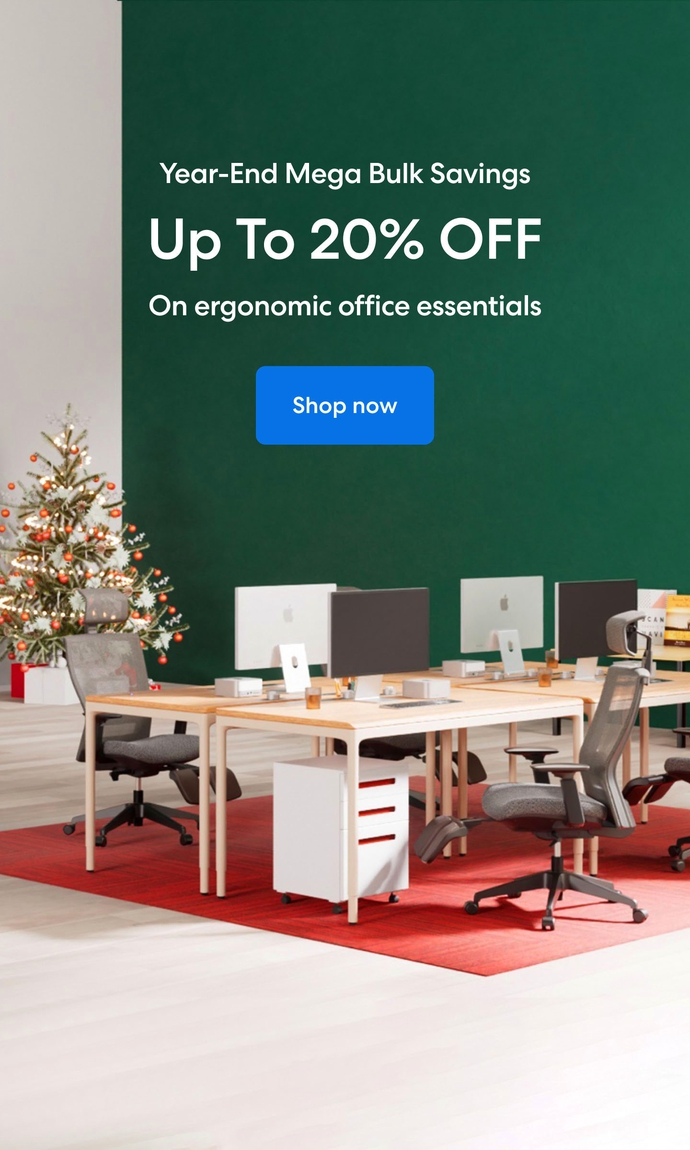 Subcribe newsletter and get $100 OFF.
Receive product updates, special offers, ergo tips, and inspiration form our team.